Kaya Wanjoo
Hello and welcome to our August e-News edition.
We are currently in the Djilba Noongar season, represented by the colour pink as it symbolises growth of wildflowers and plants.
As I reflect over the last month it has been clear to me that collaboration and teamwork are at the core of success in all aspects of our complex and interconnected world. The value these bring to ConnectGroups transcends individual capabilities, allowing our many diverse team talents to merge and create outcomes that surpass what any individual could achieve alone. By harnessing the unique strengths, skills, and perspectives of each team member, collaboration fosters a synergy that fuels creativity, problem-solving, and innovation. This is coupled with the many external relationships that we have, and work together with, in bringing the best possible outcomes to our members and stakeholders.
Furthermore, collaboration cultivates a rich learning environment, where knowledge-sharing and skills exchange flourish. Team members and collaborators can learn from each other's experiences, pool their collective expertise, and develop a broader skill set that goes beyond their own specialised areas.
Collaborations with stakeholders both old and new are part of how we see the future developing. We are working on projects with WACOSS (in digital inclusion and social prescribing) with MHWWA on men's health, this is in partnership with the McCusker Centre for Citizenship. With Perth Integrated Health we are assisting them in setting up peer support for their clients; with Fiona Stanley Hospital we had the great honour to present to their research steering group and look forward to collaborating with them in several areas.
There are many more partnerships and joint projects, and while these are at earlier stages, we do look forward to sharing them with you in due course. Mindful of this, we took the opportunity to lay the foundations to enable our amazing team here at ConnectGroups to operationalise our newly released strategic direction. We are focussing on you as an 'end user' of our services and as such will now have two distinct areas. Engagement and Operations – in its simplest form - our work that is external and that which is supported by our internal 'engine room'. Next month we will share a feature on the new teams and how they will engage with you to ensure that we serve you as our members and stakeholders in the best possible way.
Voice to Parliament Referendum Date Announced
The Voice to Parliament date has been announced and Australians will go to the polls on Saturday 14 October 2023 to decide whether we should amend the Constitution to include a Voice to Parliament for First Nations people.
The Voice would alter the constitution to provide Aboriginal and Torres Strait Islander peoples with parliamentary recognition and a permanent and tangible voice in the decisions that affect them. ConnectGroups is proud to support a First Nations Voice to parliament and we encourage all Support Groups and their members to learn more about The Voice and what it means at voice.gov.au.
Have you Purchased your Tickets for the Ruby Red Gala?
A reminder to purchase your tickets to our upcoming Ruby Red Gala, celebrating 40 years of ConnectGroups and the work of the Support Group Sector. The Gala is an opportunity to recognise and showcase WA peer Support Groups and the thousands of volunteers sustaining them.

Event Details
Date: Friday 27 October 2023
Time: 6.00pm - late
Venue: Fraser's Restaurant, Kings Park
Dress: Cocktail with a Touch of Red
Features
Keynote speakers
Support Group Awards
3 Course Dinner and Drinks
Entertainment
Networking Opportunities
Social and Emotional Wellbeing State Forum
ConnectGroups' small grants team recently had the pleasure of presenting our Dream it Forward program at the 2023 Social and Emotional Wellbeing (SEWB) State Forum. Delivered by the Aboriginal Health Council of Western Australia - AHCWA and Kimberley Aboriginal Medical Services - KAMS, the Forum supported the SEWB and AOD workforces from Aboriginal Community Controlled Organisations (ACCOs) from across WA including Aboriginal Medical Services and drug/alcohol rehabilitation programs as well as other programs that address Aboriginal empowerment and wellbeing on a broader level.
The Forum provided capacity building and meaningful networking opportunities, as well as an opportunity to share successes and learnings from across the sector. The grants team were invited by KAMS to participate in the State Forum following engagement in the Kimberley in June.
ConnectGroups Recognised at the MHS Awards
ConnectGroups was pleased to be recognised by the Mental Health Service Awards of Australia and New Zealand (theMHS) for our entry, "Grantmaking to address mental health/social and emotional wellbeing – a partnership model in Western Australia". The entry was awarded a 'High Commendation' by the Awards judges in the category of "Service and Program Awards – Mental Health Promotion or Mental Illness Prevention". The Award was announced at theMHS' recent ceremony in Adelaide.

The entry focused on how the Pay it Forward and Dream it Forward models push the boundaries of grantmaking to be flexible and responsive to stakeholders and have supported a range of methodologies to increase community wellbeing. Both programs reflect a direct response to the Mental Health Commission's "Western Australian Mental Health, Alcohol and Other Drug Services Plan 2015-2025" (the Plan) goals for improved mental health/social and emotional wellbeing (SEWB) and quality of life for those living with or experiencing mental distress in WA.
Team News - Christine Hendricks
We can see from the features above that Christine has played a pivotal role at ConnectGroups, and particularly supporting key areas of mental health and social and emotional wellbeing. As Christine moves on to new opportunities, the Board of Management, the CEO, and the wider Team at ConnectGroups wish to express our appreciation for the almost 9 years Christine spent with us. We would like to acknowledge Christine's contributions, especially in the Small Grants area, and the work she undertook during her tenure. Every team member, regardless of their role, plays a part in the positive experience for our members and we thank Christine for being a part of our team. As she continues her journey, we would like to wish her every success in her future endeavours.
Apply to Join the Ministerial Youth Advisory Council
Expressions of Interest are now open to Western Australians aged 15-25 to join the Ministerial Youth Advisory Council (MYAC). The MYAC provides advice to the Minister on topics that are important to young people or that the State Government is working on, based on their own experiences and their unique perspective as a young person.

National Women's Health Advisory Council Survey
The National Women's Health Advisory Council is running a survey to better understand barriers, and experiences of gender bias women face in the Australian healthcare system. They are looking from responses from women, experts, health care professionals and peaks.

Development of New Plan for Young People in WA
The State Government is developing a new three-year Action Plan for young people in Western Australia and would love to hear what matters to you most.
Young people account for almost 20 per cent of Western Australia's population, that is approximately 540,290 people representing a powerful and diverse voice across Western Australia's population.
This consultation process will help inform the State Government to develop initiatives for young people that champion and support their goals. Your voice matters: shape the future for young people in Western Australia.
Volunteer Grants through Members of Parliament
The 2023-24 Volunteer Grants Opportunity is open for Expressions of Interest (EOI) through Members of Parliament (MPs).

Grants of between $1000 and $5000 will be available to assist eligible not-for-profit community organisations support the efforts of their volunteers.
The grants will support volunteers by providing funds that can be used for defined purposes including small portable equipment purchases, contributions towards the cost of training, reimbursement of fuel costs and undertaking background screening checks.
Organisations interested in a grant must contact their local MP to submit an EOI and confirm when their EOI closes.
Low-Cost Mental Health First Aid Training Available
Kindly supported by the Rotary Club of Perth, ConnectGroups is pleased to offer low-cost Mental Health First Aid (MHFA) training to its Support Group members.
MHFA is a skills-based early intervention training program that mobilises and empowers communities by equipping people with the knowledge and confidence to recognise, connect, and respond to someone experiencing a mental health problem or mental health crisis.
Training will be available on a first come, first served basis and spaces are limited, so register soon to secure your place!
About the Course:
Blended model delivered by Amanda Lambros
5-7 hours of self-guided module learning
5 hours of a facilitated online group tutorlal
Resource provided
Available Dates:
Monday 25 September
Tuesday 26 September
Wednesday 27 September
Tuesday 3 October
Thursday 5 October
Sessions from 9am - 2.30pm
Cost: $20 for ConnectGroups Members

Limited to one person per Support Group. Registration closes 18th September.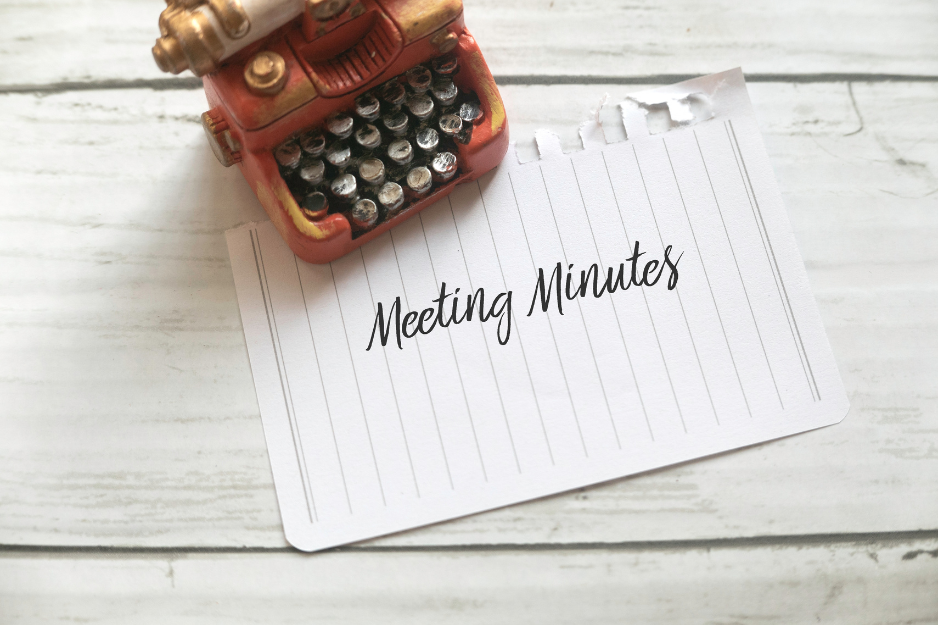 Thursday 7 September 2023
Workshop: How to Run an AGM
This free workshop provides the practical skills of how to run an Annual General Meeting. The session covers actions that are required pre-AGM, during the AGM, and post-AGM.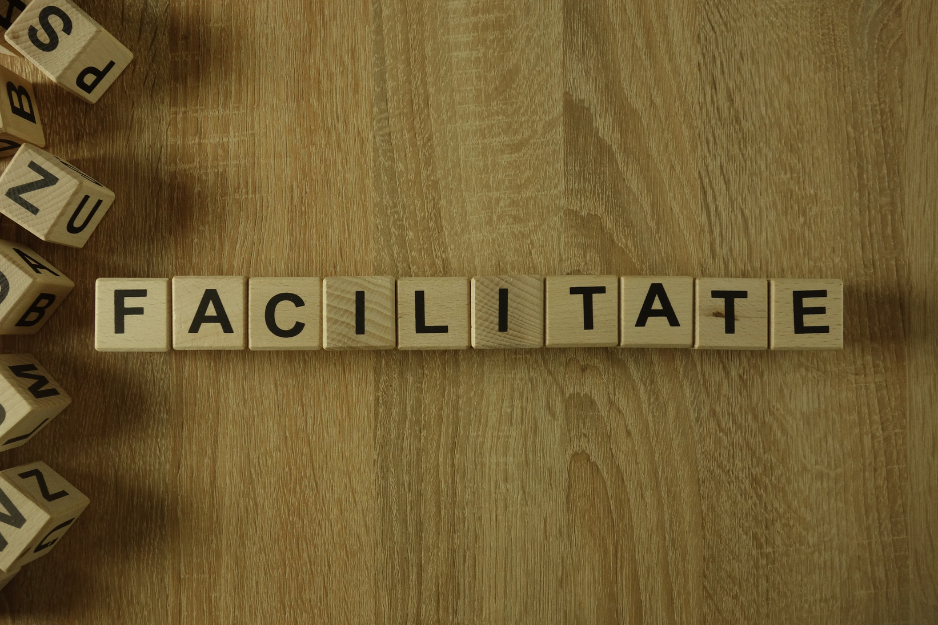 Wednesday 13 September 2023
Workshop: How to Facilitate a Support Group
This free workshop defines what makes an effective Facilitator, the roles and responsibilities, and troubleshooting tips. It also explores the importance of effective communication, and how to manage moments of conflict.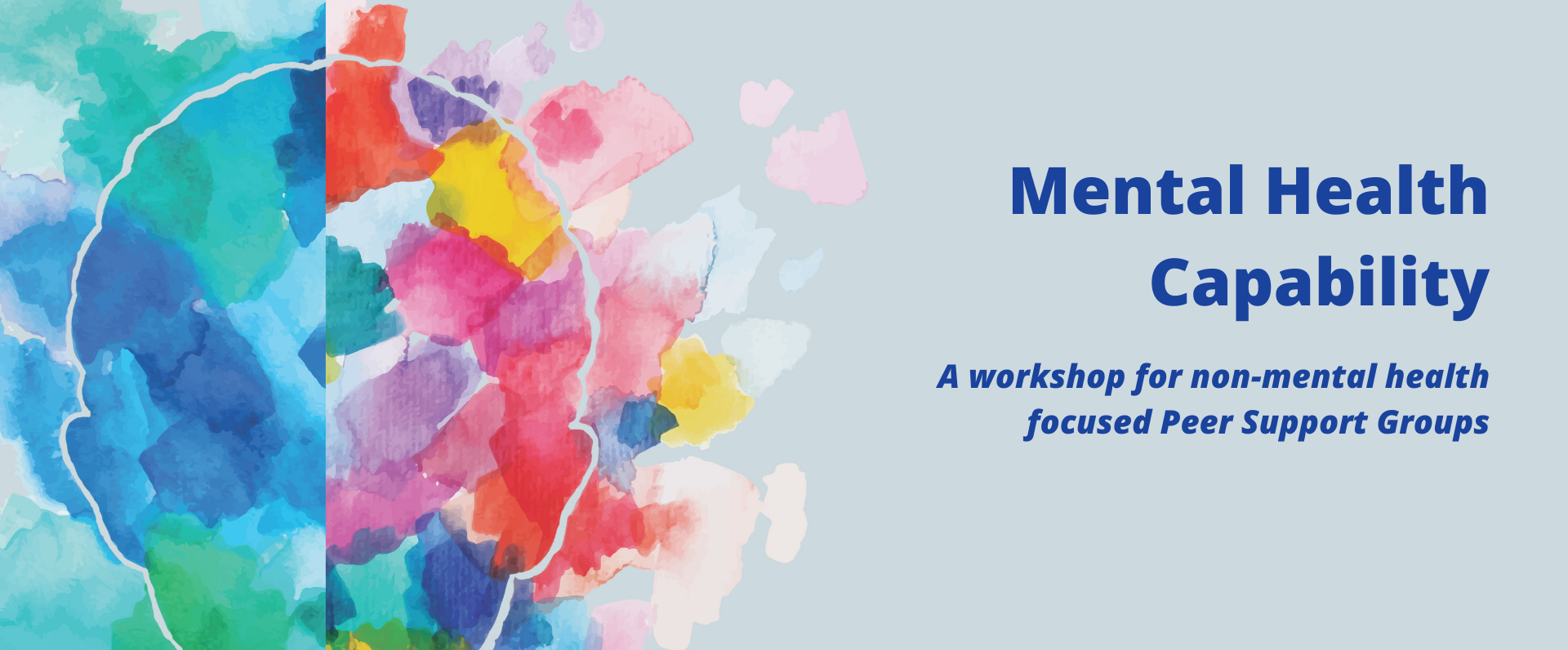 Wednesday 20 September 2023
Mental Health Capability
This free workshop supports and educates peer Support Groups which do not typically operate within the mental health space with the knowledge and basic skills to support their members or individuals within the wider community  experiencing distress. The session will build the capability of groups to respond to others in distress effectively, safely, and with confidence.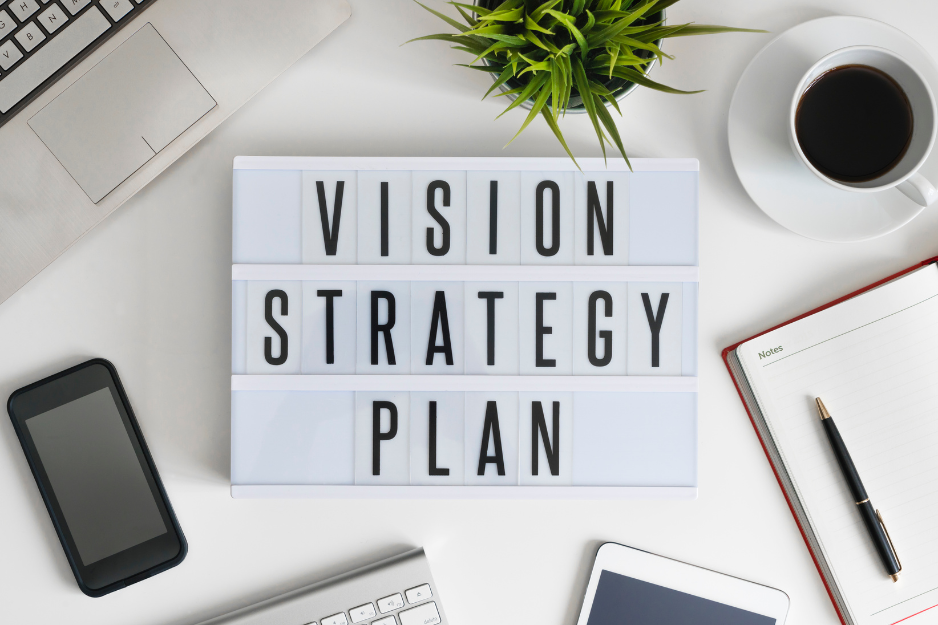 Thursday 28 September 2023
Workshop: Strategic Planning
Strategic Planning is the fundamental process in defining a peer Support Group's direction and key priorities, setting out the actions needed to achieve desired goals. This free interactive workshop will guide participants through the process of a strategic planning session for their Support Groups.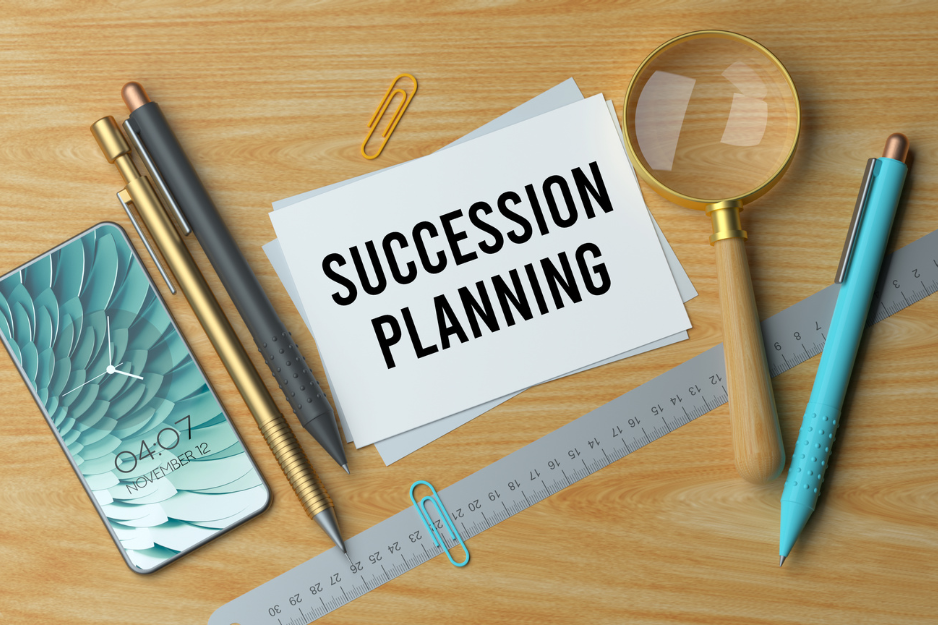 Monday 16 October 2023
Workshop: Leadership and Succession Planning
This free workshop will develop and consolidate participants' leadership skills to enhance the growth of their peer Support Group. Gain an in-depth understanding of leadership and effective facilitation as well as the role of succession planning in ensuring group long-term sustainability.
Support Groups Awareness Expos
Wednesday 25 October 2023
Mandurah Support Groups Awareness Expo
Held at Lakelands Shopping Centre from 10am - 3pm. Expressions of Interest to host a stall are open and available to peer Support Groups and community organisations servicing the Mandurah and Peel region.

Saturday 21 October 2023
Busselton Support Groups Awareness Expo
Held at Community's Refuge from 10am - 3pm. Expressions of Interest to host a stall are open and available to peer Support Groups and community organisations servicing the Busselton and South West region.
Saturday 21 October 2023
Canning Bridge Support Groups Awareness Expo
Held at the ConnectGroups carpark from 10am - 3pm. Expressions of Interest to host a stall are open and available to peer Support Groups servicing Melville and surrounding suburbs.

Sunday 22 October 2023
Wanneroo and Northern Suburbs Support Groups Awareness Expo
Held at Rocca Way Town Square from 10am - 3pm. Expressions of Interest to host a stall are open and available to peer Support Groups servicing the northern suburbs.

The Voice to Parliament; Shaping Australia's Future
The McCusker Centre for Citizenship Alumni Committee invite you to join a panel discussion on one of the most significant constitutional debates in recent history – the Voice to Parliament referendum.
Moderated by Dr Katrina Stratton MLA, the panel will include Kyra Galante, a Guburn (Kupurn) woman with 20+ years' experience delivering Indigenous community engagement, recruitment and mentoring strategies in civil construction and mining, Jesse Fleay, a Noongar writer and research specialist, and Ronald Bin Swani, a Bard and Samsep man and community campaigner at Social Reinvestment WA. The panel will discuss the historical context, legal implications, and, most importantly, the societal significance of the referendum.
5:30 PM, Tuesday 5 September 2023
IQX at UWA - 8 Broadway, Crawley, WA
RSVP via Eventbrite
11-15 September 2023
Not-for-Profit Finance Week Free Webinars
In recognition of Not-for-Profit Finance Week (11-15 September 2023), Commonwealth Bank and Our Community are hosting a series of free webinars focused on financial capacity and sustainability of the not-for-profit sector.
Webinar topics include:
Questions your Board should be asking about the finances
Financial ethics: Are you meeting your obligations?
Economic update - looking ahead
Cyber update for not-for-profits
Not-for-profit fundraising
Rare, Genetic, and Undiagnosed Feature
Myositis Association Australia Inc.
Myositis is a group of rare inflammatory/degenerative conditions where the body's immune system destroys healthy muscle tissue. For some forms of Myositis there are treatments, but as of yet there is no cure.
People living with Myositis often have difficulty with:
getting off the floor
having frequent unexplained falls
walking upstairs or inclines
rising from a seated position
turning over in bed
raising their arms over their head
grasping items with their hands
trouble swallowing
lung issues
skin rashes
The Myositis Association Australia Inc is run by volunteers, all of whom have Myositis. They are a registered charity with over 500 members nationally - 67 being in WA.
Myositis Australia have been supporting and advocating for Myositis patients and their families for 20 years and their goal is to keep more people in touch, share their experiences and learn practical ways to manage their condition. They also work to raise awareness of Myositis and support Australian-based research looking into ways to prevent and treat the disease as well as improving the quality of those living with Myositis.
Members receive bi-monthly newsletters including tips for coping with the impact of Myositis, State and regional group reports, latest research news, and helpful disability aids. They can attend online education sessions and support group gatherings both in capital cities and regional areas; access updates on clinical trials, doctors and allied health professionals experienced with Myositis; have opportunities to attend National Myositis conferences; and have access to a contact person they can call in confidence.
For more information about Myositis Australia and support available in WA, contact Kim Armstrong-Wood via email or phone 0412 502 063.

SWitCH Women's Support Group
SWitCH Women's Support Group, previously known as SWitCH Warrior Women, has been a member of ConnectGroups for 12 months and aims to provide tangible and emotional support to women in the community who require assistance following and during events/issues of family/domestic violence. Supported by Orana House and run collectively with SWitCH Support Hub, this group meets every Wednesday between 10am-12pm and provides a safe space for members, new and old, to enter and be themselves. Whether it's to have a chat, share a cuppa or join in a creative activity, SWitCH Women's Support Group offers a social escape for those who are looking for support.
To find out more about SWitCH, please contact Orana House via email or phone 6155 2665.
ConnectGroups
PO Box 1209 Booragoon WA 6954
You received this email because you signed up on our website or registered for membership.
I want to unsubscribe