Kaya Wanjoo
Hello and welcome to our July e-News edition.
We are currently in the Makuru Noongar season, represented by the colour dark blue as it symbolises rain and cold weather.
I'm delighted to announce an exciting new strategic direction for our organisation. After extensive analysis, market research, and thoughtful consideration, we have charted a course to capitalise on emerging opportunities and address future challenges. Our new strategy centres around innovation, member-centricity, and sustainable growth. We will leverage cutting-edge technologies, invest in the development of our members and stakeholders, while fostering a culture of collaboration to drive impactful solutions that meet our members' and stakeholders' evolving needs. Embracing a holistic approach, we aim to strengthen our membership presence, expand into new areas, and solidify our position as the Peak Body for Peer support in WA. With the new strategic purpose, mission, and value proposition, we are confident that we can create lasting value for our members and stakeholders and drive ConnectGroups towards a successful and thriving future.
Host a Stall at our Support Groups Awareness Expos!
Expressions of interest are now open to host a stall at Expos being held during Support Groups Awareness Week.
The Support Groups Awareness Expos are free community events showcasing local Support Groups, raising awareness about peer support, health, and wellbeing, and providing opportunities for local community members to access support for themselves and their loved ones.
This year, ConnectGroups plans to deliver Expos in Applecross, Wanneroo, Mandurah, and Busselton; enabling Support Groups to better reach their target demographic/s.

If you're interested in hosting a stall to promote your Support Group, visit our website to find out more and submit an expression of interest.
ConnectGroups' Ruby Red Gala
Join us during Support Groups Awareness Week to celebrate 40 years of ConnectGroups and the work of the Support Group Sector.
The Ruby Red Gala is an opportunity to recognise and celebrate the WA Peer Support Group Sector and the thousands of volunteers sustaining it. Attended by groups and their members, NGOs, and Government bodies, the event enables an often under-recognised Sector to be acknowledged for its valuable contribution and to be showcased at a higher level, increasing the potential for new partnerships, referrals, and funding opportunities.
This year, ConnectGroups celebrates its 40th year of operation, providing an opportunity to celebrate the organisation's milestone while also celebrating the work of the Sector it serves.

Event Details
Date: Friday 27 October 2023
Time: 6.00pm - late
Venue: Fraser's Restaurant, Kings Park
Dress: Cocktail with a Touch of Red
Features
Keynote speakers
Support Group Awards
3 Course Dinner and Drinks
Entertainment
Networking Opportunities
Ticket Prices
Members: $60
Non-Members: $180
Contact us for concessions
Sponsorship
ConnectGroups is seeking sponsors to support the event delivery. Packages start from $1,000 and include a range of benefits.
ConnectGroups Supports a Voice to Parliament
ConnectGroups is proud to support a First Nations Voice to parliament enshrined in the constitution. The Voice would alter the constitution to provide Aboriginal and Torres Strait Islander peoples with parliamentary recognition and a permanent and tangible voice in the decisions that affect them. We encourage all Support Groups and their members to learn more about The Voice and what it means at voice.gov.au.
The 2nd July - 9th July marked NAIDOC Week, celebrating and recognising the history, culture, and achievements of Aboriginal and Torres Strait Islander peoples. This year's theme, For Our Elders, recognised Elders and the important role they play in communities and families as cultural knowledge holders, trailblazers, nurturers, advocates, teachers, survivors, leaders, hard workers, and loved ones.
The ConnectGroups team participated in several NAIDOC activities this month, including a free community event in Yagan Square where they were able to take part in a traditional smoking ceremony, learn about traditional food and art, and experience a traditional ceremony by Torres Strait Islander community dancers.

Additionally, our team explored the Art Gallery of Western Australia and further celebrated traditional Aboriginal and Torres Strait Islander culture through a carefully curated art exhibition. Through the exhibit, "Balancing Act", the stories and realities of many Aboriginal and Torres Strait Islander artists were able to be told through a variety of media and materials. The exhibit summary encouraging its visitors to be "surprised, delighted and challenged by the stories told through the eyes of First Nations artists and their works of art".
Nominations Open for Support Group Recognition Awards
The Support Group Recognition Awards celebrate and recognise WA Support Groups and individuals who have demonstrated excellence and positively impacted the community through their service delivery. Nominations are now open across 10 Awards Categories and self-nominations are welcome.
ConnectGroups Disability and Inclusion Plan
ConnectGroups is developing a Disability and Inclusion Action Plan to ensure its services are inclusive and accessible for all members and the wider community. We're seeking your feedback via a short, anonymous survey to provide feedback on our current services and input on how we can improve.
State of Volunteering in WA
Volunteering WA is currently working on a State of Volunteering Report for WA, the last of which was published in 2015. They invite Volunteer Managers to provide their input via an online survey.
National Wellbeing Framework
Australia's first national wellbeing framework, Measuring What Matters, was announced by the Treasurer this month, a framework to track Australia's progress towards a more healthy, secure, sustainable, cohesive, and prosperous country.
ConnectGroups Partnership with McCusker
ConnectGroups are excited to join as the latest Strategic Partner with the McCusker Centre for Citizenship. The Centre aims to inspire University of Western Australia students and the broader Western Australian community to become active, life-long contributors to our local, regional and global communities.

An award-winning Internship Program is the Centre's flagship program, and ConnectGroup members are invited to join more than 400 not-for-profit, community, and government organisations already hosting interns.

The Internship Program emphasises service-learning and matches outstanding UWA students to internship roles that make a difference. Host organisations in the upcoming Summer round will gain the support of a motivated and talented intern for 100 hours over November and December, with expressions of interest for new roles open now.

To find out more, join the upcoming webinar or contact with the McCusker Centre for Citizenship today.

Register for webinar: https://bit.ly/44VQ5jV
Email: [email protected]
Web: https://mccuskercentre.uwa.edu.au/organisations
Genetic Services WA Survey
The Department of Health and the Genetic Services of Western Australia (GSWA) invite you to participate in a project to plan the future of genetic service delivery. GSWA provides genetic counselling, genetic testing, and family planning support for people impacted by certain genetic conditions. GSWA is in the process of developing a clinical service plan which will outline the future direction of the service and help to enhance the experience of those who use it.
Nominations Open for the 2023 WA Youth Awards
The WA Youth Awards were established in 1999 to recognise young Western Australians aged 12 to 25 years for their achievements and contributions to the community. The Awards also reward outstanding youth groups and organisations that serve and support the state's young people. Nominations are available across 10 categories, and category winners receive a $1,000 prize.
New Lotterywest Grants Portal
Lotterywest have just launched their new Healthway Grants Portal, allowing grant applicants to request funding, track progress and manage grants in one central location. The new system provides a better and more secure experience for grant applicants.
Have your Say on Bereavement Support
The End-of-Life Care Program is seeking feedback into the draft Framework for bereavement support after an expected death in WA. Information provided will inform and guide the final Framework and its implementation across the State.
Pay it Forward Grants Now Open
The Pay it Forward Plan (PIF) is a small grants program available to ConnectGroups members. It is an early intervention and prevention mental health initiative. The objective of PIF is to empower and encourage peer Support Groups to achieve positive mental health outcomes and further mental health support to their members.

Grants of up to $15,000 are available for your project within funding categories of capacity building and sustainability, marketing and promotion, information technology, or customised projects.

Applications close Friday 1st September 2023.
ConnectGroups can assist, support, and mentor you from idea through the development of the proposal and the submission process. For any clarification, information or support with your ideas for submission to this funding round, please contact: 

Karen Silverthorne
Community Engagement Officer
Phone: 08 93646909
Carers Week Activity Grants
Carers WA is offering grants of $500 - $800 to carer related organisations and carer support groups who would like assistance in hosting an event to celebrate National Carers Week 2023.
Applications close 4 August 2023.
Get Online Week Event Grants
Grants are available to help community organisations host a digital skills event during Get Online Week (16-22 October 2023). Grants are $1,000 and available to organisations registered as part of the Be Connected Network.
Applications close 4 August 2023.
Congratulations to DIF Grant Recipients
ConnectGroups congratulates the following Dream it Forward projects which were recently awarded grants:
Goldfields Aboriginal Language Centre Aboriginal Corporation (GALCAC): Kaprurn Connection to Country: This project is to enable the last Kaprurn Elder who speaks Kaalamaya language, to record stories and information about Kaprurn water places across his country.
Goldfields Aboriginal Language Centre Aboriginal Corporation (GALCAC): Artefact making workshops for Aboriginal men in Kalgoorlie-Boulder. Many of the town based Aboriginal people were placed on missions and forced to speak English and forgo their cultural connections. As a result, few men learnt the traditional artefact making skills. GALCAC has the space to establish an artefact workshop to be open 2 days a week as a drop-in faculty for Aboriginal men to learn artefact making from elders. 
Kwaalup Djet Aboriginal Corporation: Weekend shearing camp for young boys in the Tambellup area and surrounds inspired by Noongar Elders and their memories of the past shearing, travelling from place to place with their families, sharing stories and cultural knowledge. The shearing camp will include art workshops and painting on country for those not interested in shearing but still would like the opportunity to attend the camp. This part of the camp would be designed to suit the girls and will include visiting culturally significant sites in the area as well as painting while on country. 
Nagula Jarndu: Women's yarning circle at Nagula Jarndu, a First Nations women's art centre based in Broome which provides a safe space for women at-risk of not participating in their community to create artwork inspired by stories from their culture and feel supported in their day-to-day challenges and have a sense of belonging through the arts centre.
Kadadjiny Aboriginal Corporation: The Elders Yarning Circle Group is designed to bring Aboriginal Elders and community members together to engage in meaningful conversations, storytelling and opportunities that connect people to culture and country.
Ngalla Yorga Waangkan Aboriginal Corporation: In partnership with Connecting4Kids, Moort Kadela (Family Days) will bring the Aboriginal community together through a community family day including children who are in child protection and reside in Kwinana.
Amity Health Women's Groups: Three women's healing groups in Tambellup, Gnowangerup and Mt Barker guided by Elder women in each town and have been running for 5 years. The group in Mt Barker have invited the yorgas from the two other towns to meet on-country.
Walalakoo Aboriginal Corporation: A back to country cultural trip to support intergenerational knowledge transfer, passing down of lores and customs and to reconnect with country to promote healing. 3-day camp for Elders, parents, young people, staff, and rangers with a variety of activities to enhance the SEWB of community members.
Moorilurrup Women's Healing Group: On-country camp for 15 children (aged 9-12) and will also include 2 Elder men and one father, 5 Elder women and an Aunty to provide a culturally safe, trauma informed space to bring children together with family support. The hope is to break the cycle of at-risk behaviour, forge new relationships, and learn from the Elders.

Miya Kaadadjiny: Workshop focused on the 2023 NAIDOC theme "For our Elders" including multiple activities in August. Will include cultural dance, preparation of traditional food, live cooking demonstrations, and painting.

A total of $42,224.00 has been awarded during the recent Dream it Forward round.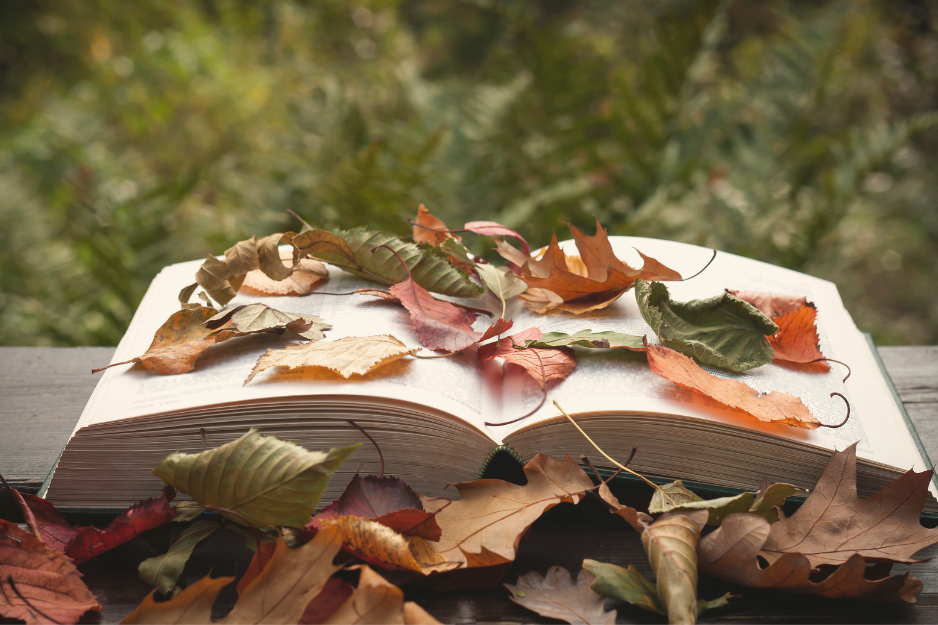 Tuesday 15 August 2023
Collective Coaching: Storytelling as a Tool
Storytelling is a powerful tool that can assist in promoting a cause and influencing donors, prospective partners, and the wider community. This free session will provide you with the knowledge and skills to tell your Support Group's story effectively and impactfully.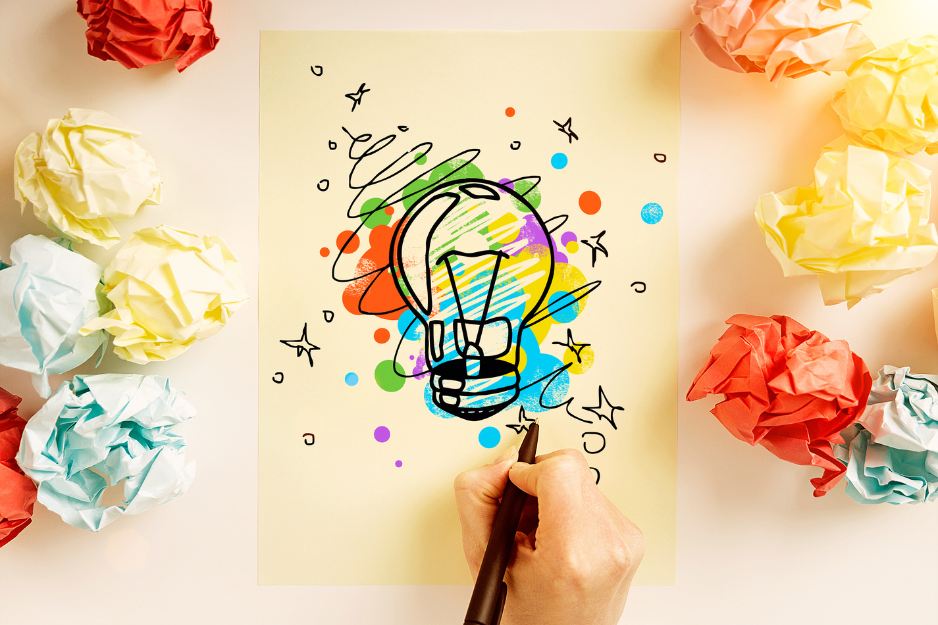 Wednesday 23 August 2023
Workshop: How to Start a Support Group
Are you thinking of starting a Support Group, or are you in the early stages of establishing a group? This free session provides the foundational steps to develop the purpose, vision and mission of your Peer Support Group through an active learning process.

Tuesday 29 August 2023
Instagram 101
This free workshop explores the basic and more advanced functions of Instagram from the perspective of a Support Group. We will deep dive into the planning and scheduling of content, encourage an understanding of how and why to use Instagram Stories, Reels and Multiple Photo Posts and basics tips for increasing audience outreach and engagement.
Thursday 17 August 2023
Workshop: Attracting and Retaining Volunteers
Young people seek not only a sense of purpose from volunteering but also rapid advancement opportunities, feedback, learning and development. This free online workshop, delivered by Volunteering WA, looks at recruitment strategies, designing roles of interest and how to increase engagement and productivity of young people
Four Sessions over Four Months, 2023
Symposium: Essentials for Women
In an era of social progress and striving for equality, it is essential that we equip women in our community with the necessary skills and techniques to succeed. This symposium, delivered by Perth Integrated Health, addresses the 'within' gender imbalance, provides real solutions, techniques and practical skills.
Multiple Dates and Locations
Peer Support Group Sector Consultations
Each year, ConnectGroups consults with Peer Support Groups across Western Australia to learn more about the challenges and priorities of groups, to improve our service delivery, and to set the focus of our advocacy work, including the development of our State Budget Submission.
We invite you to attend one of our upcoming Sector Consultations to provide your input and help us to determine the key issues and priorities of the Sector.
Register using the links below to attend a consultation near you and join us for some insightful conversations, networking, and information-sharing.
Rare, Genetic, and Undiagnosed Feature
Sotos Syndrome Association
Sotos Syndrome Association was formed in 2017 by a couple of determined mums who wanted to ensure their children and other people with Sotos felt heard, supported and connected. The Sotos Syndrome Australasia (Inc.) is a non-profit organisation that provides advocacy for Sotos Syndrome in Australasia. The Association aims to connect and provide support for families, carers and individuals affected by Sotos Syndrome, while endeavouring to increase awareness, understanding and acceptance of Sotos Syndrome within the medical community, education sector and general community.
Sotos are currently running mentoring for their juniors, teens and young adults and are keen to hear from anyone who would love to be involved. Their next social catch up will be in December so keep an eye on their social media updates.

To learn more about Sotos, we encourage you to listen to our Rare Disease Day podcast interview with co-founder Lisa Rynne.

You can contact the organisation directly at [email protected].
Founded in 2014, On My Feet's goal is to be Australia's most cost-effective and successful Shelter to Self-sufficiency program provider for those at risk or experiencing homelessness. They help people experiencing homelessness through exercise – walking and running – to build a community of support and a structure to help achieve their goal: to get back on their feet.
As part of their weekly service, a number of Support Groups are provided to all of their members with avid volunteers acting as mentors for the newly anointed runners. These volunteer mentors are linked with a mentee and work as a unit to train for upcoming races and work as a support network for the mentee to utilise as they navigate the Shelter to Self-sufficiency program.
New members to ConnectGroups, On My Feet champions, Kath and Sasha recently attended our Social Media Marketing and Facebook 101 Workshops, and we have been thrilled to help build their knowledge and skills to support their marketing and awareness-raising activities.
You can find out more about On My Feet here.
ConnectGroups Welcomes a New Team Member!
Gemma Hughes
Most recently working in management roles in health and the corporate sectors, Gemma is thrilled to be joining a wide reaching, community-focused organisation. As Office Manager, Gemma will focus on all things finance, HR and processes and looks forward to supporting ConnectGroups' amazing team, members, and volunteers. In her personal time, Gemma is kept busy as Mum and taxi to 2 boys and their never-ending sporting endeavours.
ConnectGroups
PO Box 1209 Booragoon WA 6954
You received this email because you signed up on our website or registered for membership.
I want to unsubscribe