Kaya Wanjoo
Hello and welcome to our June e-News edition.
We are currently in the Makuru Noongar season, represented by the colour dark blue as it symbolises rain and cold weather.
Here at ConnectGroups we are all about 'Connecting'. Having visited the Kimberley recently to engage and connect with a number of our current stakeholders, grant recipients and potential future stakeholders, it struck me that we often take some things for granted. For example, having access to digital technology and the Wi-Fi bandwidth that allows for effective use of the internet. In our regional and remote communities there often just isn't that access, so it was with great pleasure that I was able to 'connect' a number of those we met with to the WACOSS Digital Inclusion team. This is an innovative project and a ground-breaking game changer. It was an honour to be able to go On Country and pay our respects to the traditional custodians of the land in Bidyadanga while being able to connect the Community Services Manager with the Digital Inclusion Team. I eagerly await the outcome of their meeting.
We were also able to see first-hand some of the outcomes from our Dream it Forward grants and the opportunities and empowerment that came from seed funding projects with the support of the WA Mental Health Commission. In a number of projects there was a clear connection between the development of new skills and the self-care associated with this, which offers a nice segue into why my piece is shorter than normal. I am taking a week of annual leave to enhance my skills and practice a little self-care while I am at it. More next month about that!
Save the Date: Support Groups Awareness Week
Support Groups Awareness Week is a time to recognise, celebrate, and raise awareness of Support Groups and the invaluable support they provide.
The 2023 campaign is being held from 23rd – 29th October.

Coordinated by ConnectGroups, Support Groups Awareness Week provides an opportunity to promote the existence of groups, to highlight the benefits of belonging to a group, and to showcase the work of the peer Support Group Sector in ensuring healthy, connected, and thriving communities.

This year's theme is Supported. Included. Connected.
The theme focuses on three key mental health benefits of being part of a Support Group. By joining a group, individuals are supported emotionally by others who have been through a similar experience; they are included in group activities, have a say in what matters to them, and can find a sense of belonging within the group; and they are connected to like-minded people, as well as other services and resources that can support their wellbeing.
Join us during Support Groups Awareness Week in spreading the word about the existence of this unique Sector, celebrating its work, and recognising the value of supported, included, and connected communities.

ConnectGroups' Ruby Red Gala
Join us during Support Groups Awareness Week to celebrate 40 years of ConnectGroups and the work of the Support Group Sector.
The Ruby Red Gala is an opportunity to recognise and celebrate the WA Peer Support Group Sector and the thousands of volunteers sustaining it. Attended by groups and their members, NGOs, and Government bodies, the event enables an often under-recognised Sector to be acknowledged for its valuable contribution and to be showcased at a higher level, increasing the potential for new partnerships, referrals, and funding opportunities.
This year, ConnectGroups celebrates its 40th year of operation, providing an opportunity to celebrate the organisation's milestone while also celebrating the work of the Sector it serves.

Event Details
Date: Friday 27 October 2023
Time: 6.00pm - late
Venue: Fraser's Restaurant, Kings Park
Dress: Cocktail with a Touch of Red
Features
Keynote speakers
Support Group Awards
3 Course Dinner and Drinks
Entertainment
Networking Opportunities
Ticket Prices
Members: $60
Non-Members: $180
Contact us for concessions
Sponsorship
ConnectGroups is seeking sponsors to support the event delivery. Packages start from $1,000 and include a range of benefits.
Support Group Recognition Awards
The Support Group Recognition Awards celebrate and recognise WA Support Groups and individuals who have demonstrated excellence and positively impacted the community through their service delivery.

Nominations are now open across 10 Awards Categories:
New and Emerging Support Group Award
Most Innovative Support Group Award
Online/Facebook Support Group Award
Regional/Rural Support Group Award
Rare, Genetic, and Undiagnosed Conditions Award
Pay it Forward Award
Dream it Forward Award
Give it Forward Award
Support Group Champion Award
People's Choice Award
Self-nominations are welcome. Nominations close on 31 August 2023.
ConnectGroups' Disability and Inclusion Plan
ConnectGroups is developing a Disability and Inclusion Action Plan to ensure its services are inclusive and accessible for all members and the wider community. We're seeking your feedback via a short, anonymous survey to provide feedback on our current services and input on how we can improve. 
New Respect at Work Act
As of December 2023, the Respect at Work Act will be in full force, aiming to eliminate sexism, sex-based harassment, hostile workplace environments, gender discrimination and sexual harassment in all Australian workplaces. The Human Rights Commission will have the power to check whether workplaces are complying with the new law, and to take action if they are not.
WACOSS State Budget Submission Community Conversations
WACOSS is hosting several community conversations, seeking input from not-for-profits and NGO community and social service providers on key priorities and views to inform their State Budget Submission. Conversations are free to attend and are being held state-wide and online throughout June and July.
Fireside Chat - WA's Electronic Medical Record
WA's Electronic Medical Records is one of the biggest innovations still to come for the state's healthcare, allowing for real-time sharing of patient information, and analytical information. Join Health Consumers' Council for a fireside chat with the EMR Program team to reflect on the program's progress and what's next.
Community Conversation - Independent Governance Review
In this session, the Health Consumers' Council team will facilitate a discussion on how the Independent Governance Review has progressed, provide their initial reflections, and request your thoughts and feedback.
Community Disability Advocacy Project with PWDWA
The Community Disability Advocacy Project is seeking people who identify as living with a disability, family members, carers, and their support people, who would like to become a part of an advocacy network. The project's aim is to establish local Disability Advocacy Networks with and for people with disabilities.
Youth Sanctuary Information Session
The Samaritans WA, Ruah and Telethon Kids are hosting an information session about the new Youth Sanctuary due to open later this year. The Youth Sanctuary will be an early-intervention, residential, short-stay service for 16–24-year-old young people experiencing thoughts of suicide.
Engagement in the Kimberley
In early June, ConnectGroups' CEO and grants team spent a week in the Kimberley focusing on Broome and Bidyadanga. Work was centred around stakeholder engagement, strengthening relationships built through the grants programs and engaging with service providers and community members to build regional awareness about ConnectGroups and trust with community. The team had the privilege of accompanying the Cyrenian House Milliya Rumurra Outreach team to Bidyadanga, the largest remote Aboriginal community in WA, where they met with dedicated community members working to build safe spaces for women's and men's business to be practiced, as well as dedicated artists and art studio workers. Engagement throughout the week resulted in much inter-connectedness and sharing of stories, art, and community aspirations.
Pay it Forward Grants Now Open
The Pay it Forward Plan (PIF) is a small grants program available to ConnectGroups' members. It is an early intervention and prevention mental health initiative. The objective of PIF is to empower and encourage peer Support Groups to achieve positive mental health outcomes and further mental health support to their members.

Grants of up to $15,000 are available for your project within funding categories of capacity building and sustainability, marketing and promotion, information technology, or customised projects.

Applications close Friday 1st September 2023.
ConnectGroups can assist, support, and mentor you from idea through the development of the proposal and the submission process. For any clarification, information or support with your ideas for submission to this funding round, please contact: 

Karen Silverthorne
Community Engagement Officer
Phone: 08 93646909
Thank a Volunteer Day Grants
Grants of up to $1,000 are available for community organisations to host events or activities occurring between 2 – 8 December 2023 in celebration of volunteers for International Volunteer Day (5 December 2023).
Applications close 27 July 2023.
Australia Post Grants
Australia Post Community Grants support projects that connect people and improve mental wellbeing in local communities. They award grants of up to $10,000 each year to fund community led, local projects.
Applications close 2 July 2023.
WA Mental Health Week Community Grants
Mental Health Week is a national week celebrated each year in October scheduled around World Mental Health Day on 10 October. It provides a prime opportunity to address and highlight the important connection between social determinants and mental health; and promote effective prevention strategies to keep people mentally healthy.
In 2023, Mental Health Week in WA will be held over 7-14 October with the theme: 'Mind. Body. Environment.'
Mental Health Week grants are now available for not-for-profit agencies to increase mental health awareness, educate around mental health knowledge and skills, or to fund equipment and activities for physical health and creative participation.
Applications close 31 July 2023.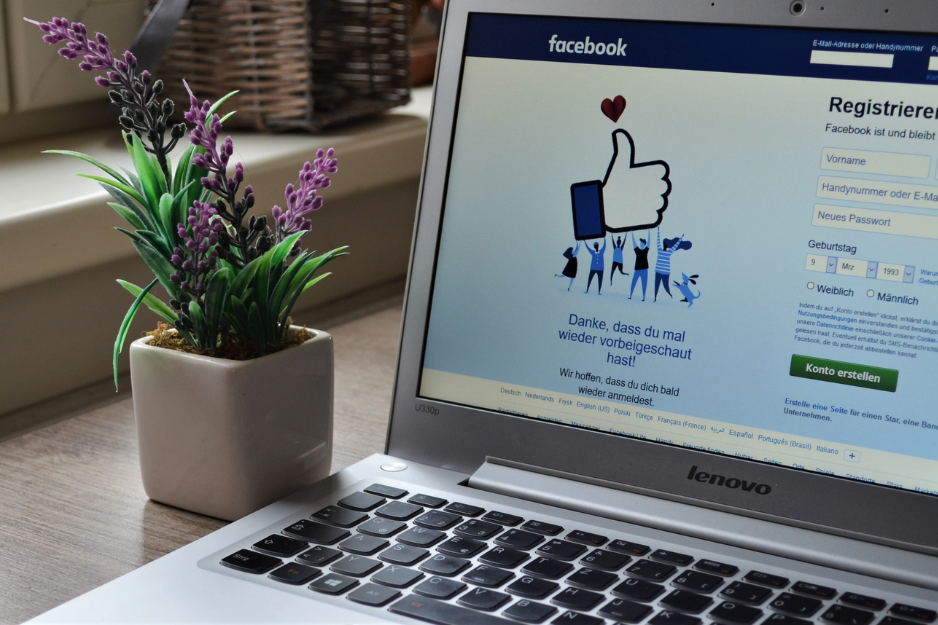 Tuesday 25 July 2023
Workshop: Facebook 101
This session takes a look at the functions of Facebook from the beneficial point of view of a Support/Community Group. This includes the utilisation of Facebook Private Groups and Community Pages, Posts and linked content between multiple social media platforms.
Multiple Dates
Leadership Week Free Webinars
McKinsey & Company and the ICDA are offering several free webinars during Leadership Week, held 10-14 July 2023, providing leaders in the sector with tools and training to become the best leaders they can be. Topics include personal resilience, adaptive leadership, psychological safety, and leading systems change.
Multiple Dates and Locations
Peer Support Group Sector Consultations
Each year, ConnectGroups consults with Peer Support Groups across Western Australia to learn more about the challenges and priorities of groups, to improve our service delivery, and to set the focus of our advocacy work, including the development of our State Budget Submission.
We invite you to attend one of our upcoming Sector Consultations to provide your input and help us to determine the key issues and priorities of the Sector.
Register using the links below to attend a consultation near you and join us for some insightful conversations, networking, and information-sharing.
Free Weekly Sessions
Your Recovery Story: Photography Therapy
Your Recovery Story is an opportunity for anyone in recovery to tell dynamic stories and demonstrate how people living with mental illness and disability can be nurtured and empowered through individualised creative support structures. Learn a new skill, express your story in photographs, connect with others, and help reduce stigma around mental illness.
Multiple Dates
Workshop: Acknowledging Country
Hosted by the Health Consumers' Council and delivered by the HCC's Aboriginal Engagement Coordinator Tania Harris, this workshop has been developed to support you to think about, design, and confidently deliver a meaningful Acknowledgment of Country.
Rare, Genetic, and Undiagnosed Feature
XYY Syndrome Association of Australia Inc. aims to bridge the gaps and to be the voice for those who want to be heard while sharing lived experiences of XYY males, XYY families and XYY carers. They are creating support platforms to better understand XYY Syndrome.
The organisation creates awareness for XYY Syndrome by obtaining and providing the latest research for XYY families and the community; they network with government services, medical specialists, general practitioners and educators to create a better understanding for XYY; and they build recognition for XYY within State and Federal Government and educational systems.
The organisation is excited to announce that they have been recognised as a National Charity, and in line with their celebrations of this milestone, they have been approved to have their local Mandurah bridge, Matagarup Bridge, Mount Street Bridge, Sky Ribbon, Joondalup Drive Bridge, and Northbridge Tunnel shine bright with their Green and Yellow Charity colours from sunset to sunrise on the 13th of July 2023.
In line with their charity launch, they are hosting a private VIP event at Brewvino Mandurah overlooking the water where they will be able to see the Mandurah bridge lit up at sunset.
For more information, visit their website, or follow their Facebook Page.
Compassionate action is rooted in the understanding that we are all connected, and that the well-being of others is intimately tied to our own. By acting compassionately, we not only improve the lives of those around us, but we also strengthen our own sense of purpose and fulfillment. Additionally, research has shown that engaging in compassionate action can have positive effects on our mental and physical health, as well as our overall sense of happiness and well-being.

Compassionate action refers to actions taken with the intention of reducing the suffering of others. This begins with ourselves. By resolving our own suffering, we are able to access and act from a space of inner fulfillment which creates a capacity to be present for others. Further, it involves a willingness to empathize with others, and to take steps to alleviate their pain or difficulties. Compassionate action can take many different forms, such as volunteering time and resources to help those in need or simply offering emotional support to someone who is going through a difficult time. Here's how to get started today: 
1. Practice mindfulness and self-compassion as a tool to treat yourself and others more kindly. Integrate these practices into your daily life by using more compassionate language when communicating with others and practicing self-care to promote your own well-being.

2. Engage in community service that align with your values by combining your employment with hands-on service, you can develop greater empathy, become more engaged in your community, and learn new skills to help you build connections and make a positive impact on the world around you.
3. Embrace sustainability by promoting a more compassionate world for both current and future generations by reducing your use of single-use plastics, conserving water and energy, and choosing environmentally-friendly products into your daily life.
4. Engage in peer support by reaching out to friends who may be struggling with challenges and offer emotional support, encouragement or practical assistance. By practicing empathy and compassion towards our peers, we not only help them to feel seen and heard, but we also build meaningful connections that can contribute to a sense of community and belonging.
Pay it Forward Project Feature
Miracle Babies supports premature and sick newborns, their families and the hospitals that care for them. Their vision is to create better, healthier outcomes for newborns and their families challenged by prematurity or sickness. Founded in 2005 by a group of mothers, Miracle Babies develops and provides programs and resources to support and enhance a family's experience from a threatened pregnancy to the hospital journey, the transition to home and beyond.

Pay it Forward funding supported Miracle Babies to build their mental health literacy by providing stress management workshop training to staff and volunteers. Increasing mental health knowledge improves outcomes for families by responsibly supporting their emotional wellbeing, acting as a protective factor against postnatal depression and increasing the effectiveness of Miracle Babies' peer support model.
One of ConnectGroups' newest members, Dads in the Rough is a Peer Support Group for new and/or veteran fathers who would benefit from a casual catch-up with other like-minded individuals where they can talk about anything on their minds, whilst enjoying a round of golf in the greenery and fresh air. This safe space was founded by Aaron Lee, who found that, after the birth of his own child, he struggled to find a group for first-time fathers to connect and just talk.
Already growing at a rapid pace, Dads in the Rough has over 800 members on Facebook and sees regular attendees each week across a number of different golf courses across Metro Perth.
Featured recently on Channel 7, Dads in the Rough are already receiving recognition as an innovative initiative in the space of men's mental health.
ConnectGroups
PO Box 1209 Booragoon WA 6954
You received this email because you signed up on our website or registered for membership.
I want to unsubscribe