MARCH EDITION
Grand Finalists
Presentation Day this Sunday! 
Coaching Director - Charlie Fyffe
Winter Season is coming...
Sponsors
Clinics and Camps - 35% off for Cougars!
rebel Community Givebacks - are you linked?
CONGRATULATIONS!!!


Well done to all our teams on another fantastic season and congratulations to those who made it through to Finals.
A HUGE Good Luck to those hitting the courts tomorrow for the Grand Finals - Cougars community is behind you!  
Where you need to be!
Boroondara Sports Complex (BSC) - 8:30am-4:30pm
Melbourne Girls College (MGC) - 10:30am-12:30pm
Who is playing & when:

CANTERBURY PRIMARY
SUNDAY 11-1am
BEC ALLEN WILL BE THERE!
Canterbury local, WNBA and Opals Superstar and legend of the sport, Bec Allen will be attending. Don't miss this opportunity to listen to her basketball journey and get a snap up close and personal!

We look forward to seeing all age groups and families attend our first event in many years!!! Sausage sizzle will be available with drinks and raffles with some really cool door prizes!
Awards for each team announced
Life Member acknowledgments
Summer Teams announced
We are looking for volunteers to help on the day, please click HERE if you can help out - many hands make light work!
RUN SHEET
We understand there are a number of community events on as well this Sunday so the below times may help with your logistics. Please note that although we will do our best to stick to these times, we cannot guarantee this.
11am - Welcome and Season Overview
11:20am - U18 & U16 Award Winners
11:35am - U14 Award Winners
12pm - Bec Allen Interview
12:10pm - U12 Award Winners
12:25pm - U9 & U10 Award Winners
12:35pm - Graham Hubbard Perpetual Coaches Award
12:40pm - Acknowledgments and closing including photos with Bec Allen 
1pm - Sausage Sizzle and fun at outdoor courts
Welcome to our new Coaching Director
The Cougars Committee is proud to introduce our new Coaching Director – Charlie Fyffe.


A bit about Charlie…
Charlie has coached basketball at a junior and senior level for over 20 years, including being involved in the State Development pathway with Basketball Victoria.
Charlie currently coaches at Knox Raiders in the NBL1 program, which he has done for the past four years. He is also Head Coach of the 18&Under Girls Team Vic School Team.
Charlie is a High School teacher who runs a basketball Academy out of Lilydale High School.


His role here at Cougars…
Here is a snapshot of what Charlie will be doing here at Cougars:
Supporting our coaches – both new and experienced
Attending training sessions and games
Running Coaches Clinics & Courses
Running Skills Clinics for our players
Rolling out the new Cougars Cubs program for beginners.
We are very lucky to have someone of Charlie's calibre join the Cougars to share his vast knowledge and experience with our coaches and players. We ask that coaches, parents and players engage and welcome Charlie into the Cougars community. 
Only good things can come from this opportunity – Hear the Cougars call…!


Email Charlie anytime - [email protected]
TEAM ANNOUNCEMENTS
What team am I in?
Teams will be announced next week!  An email will be sent to the whole team with the team list.  Please keep in mind that our volunteer Age Coordinators do their very best to accommodate all friend requests, team requests, training time requests... the list goes on (including coaches recommendations).  

TRAINING SCHEDULE
When will teams train?
Once teams have been set by the Age Coordinators they, along with our Coaching Director, begin filling coaches positions and ask for times they can train.  We then have the tedious task of setting the weekly schedule for 50+ teams across three venues. 
Once we have these set, we send out times to teams. 
GAME DAY
When is our first game?
Saturday April 29 is Round 1 

Training will commence the week leading up to Round 1
A message from Peak Physio...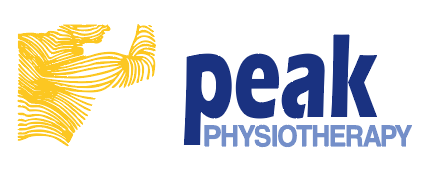 Peak Physiotherapy has been operating in Kew for 17 years and now in their new space in Deepdene with our fabulous rehab gym. As a dad of 3 girls playing this winter season, I am thrilled to be sponsoring Canterbury Cougars.
Watch out for upcoming specials - We have a bunch of vouchers to be won in the raffle on presentation day and we will run a Cougars Special Promo at the start of the Cougars winter season (see next newsletter).
Need an Xray? We can sort them for you with no gap (with private health extras cover). Need an ankle brace or moonboot - we have them all onsite.
Call 98172203 to make an appointment to see our physios or join our group exercise rehab or Pilates classes, or book online here >>>
35% OFF - 3 DAY CAMPS
Cougars receive 35% off camps these school holidays!
Camberwell Grammar
Trinity Grammar
Oakleigh Recreation Centre
Cheltenham Secondary College
Book your spot now! Click on the image to secure your spot!
Don't forget discount code COUGARS35
rebel Community Givebacks!

We are proudly partnering with rebel in their rebel Community Givebacks program which entitles our club to receive 5% of all our member purchases at rebel back as credit to spend instore on sports equipment or teamwear!

At the end of each season we use these funds to purchase raffle items for our Presentation Day and give back to the kids, so many thanks to rebel and our families for this great support!

If you would like to help support our club, all you need to do is join the rebel active loyalty program and link your member account to our club next time you visit your local rebel store. A friendly team member can help you do this instore, and you'll also receive some great benefits like exclusive member offers and access to VIP experiences, rewards and competitions for being a rebel active member.

Just remember to swipe your rebel active loyalty card instore or log into your account online when making a purchase at rebel and our club will receive 5% back as credit to spend on sports gear.
Canterbury Cougars Basketball Club
PO BOX 258 CANTERBURY VIC 3126, MELBOURNE
Australia
[email protected]
You received this email because you have registered a player with Canterbury Cougars Basketball Club
Unsubscribe