For the week of May 22-28, 2023

Pentecost Sunday
Many Catholics wear red on Pentecost Sunday to symbolize and commemorate the descent of the Holy Spirit upon the Apostles and other followers of Jesus. Wearing red on Pentecost Sunday serves as a visible reminder of the outpouring of the Holy Spirit and the birth of the early Christian community.
Click image above for prayer & video
Chaplet of Our Lady Undoer of Knots
The Chaplet of Our Lady Undoer of Knots is a prayer devotion dedicated to Mary, seeking her intercession in untangling the knots of our lives. This chaplet serves as a means of deepening one's faith, finding solace in Mary's motherly care, and entrusting life's difficulties to her intercession. Through this prayer, individuals hope to find peace, clarity, and resolution to the knots that burden their lives.


† Chaplet of Our Lady Undoer of Knots †
Beginning on the Medal:
Holy Mary, who unties the seven knots, full of the presence of God during your life you accepted with great humility the Holy Will of the Father and the legacy of your Son, Our Lord Jesus Christ. Evil never dared to entangle you.

Together with your Son, you interceded for our difficulties, and with simplicity and patience, you have taught us how to undo the knots that entangled our lives. By being our Mother, you smooth and make clear the ties that unite us to Our Lord.

Cover us with your protective mantle and permit us to experience, in your loving and maternal protection: Peace, Harmony, and Purity.

On the large beads, consider the meditation, one for each knot:
1st Knot: In our temptation: Protect us
2nd Knot: In our sin: Deliver us
3rd Knot: In our distress: Succor us
4th Knot: In our sorrow: Comfort us
5th Knot: In our fear: Encourage us
6th Knot: In our illness: Alleviate us
7th Knot: In our weakness: Strengthen us

On the small beads, pray:
Our Father, Hail Mary, Glory Be

Concluding Prayer:
Holy Mary, Mother of God and ours, with your maternal heart undo the knots that entangle our lives. We ask you to receive in your hands (mention who or prayer request) and liberate us from these entanglements.

Blessed Virgin Mary, through your grace, your intercession, and your example, deliver us from evil and untie the knots that obstruct our unity with God, so that we may find Him in all things, have Him in our hearts, and serve Him always. Amen.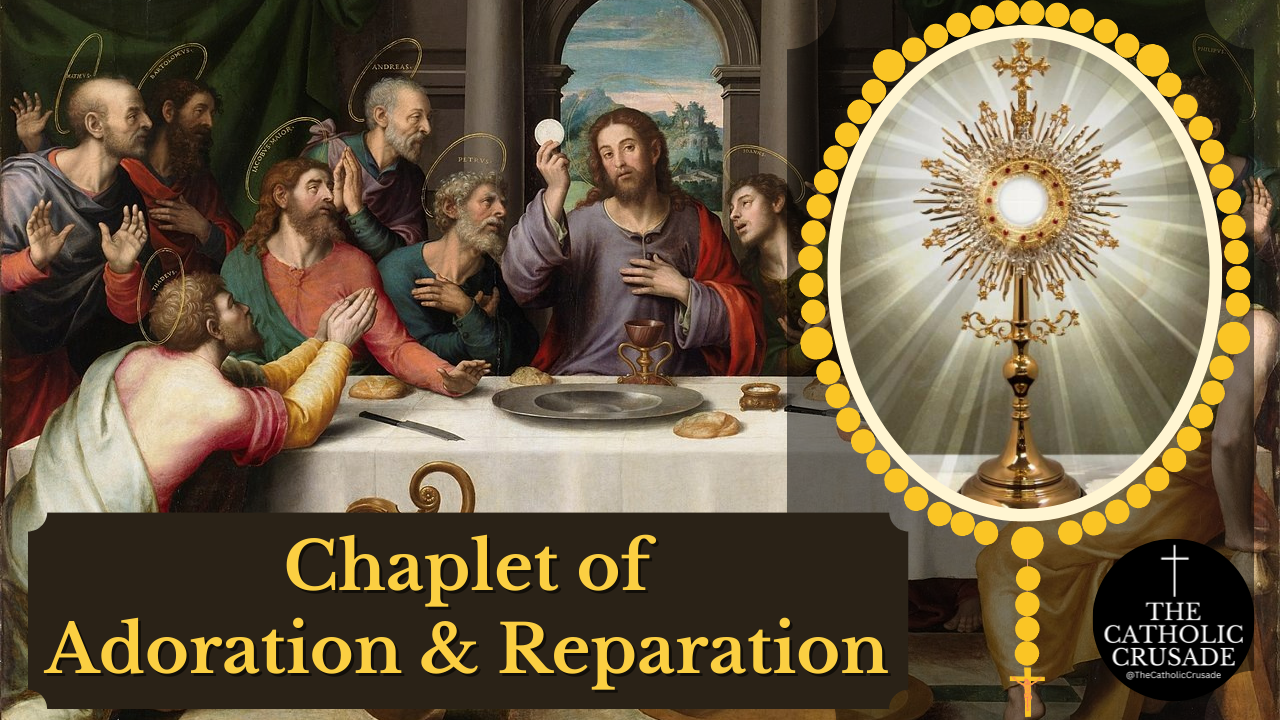 Chaplet of Adoration & Reparation
A devotion associated with the apparitions of the Virgin Mary in Fatima, Portugal that seeks to make reparation for the sins and offenses against God, especially in regards to His True Presence in the Blessed Sacrament.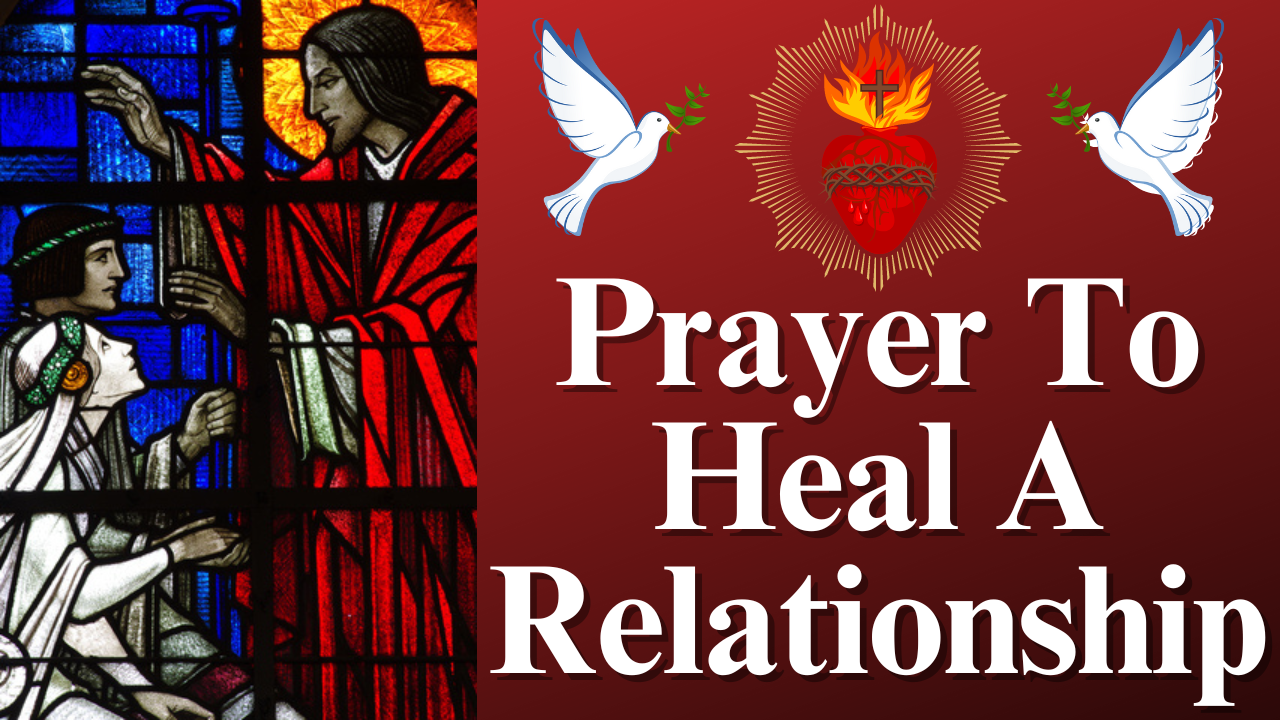 Prayer to Heal a Relationship
A powerful prayer that asks for the Lord's divine intervention and guidance in restoring a relationship that has been damaged by conflicts and challenges.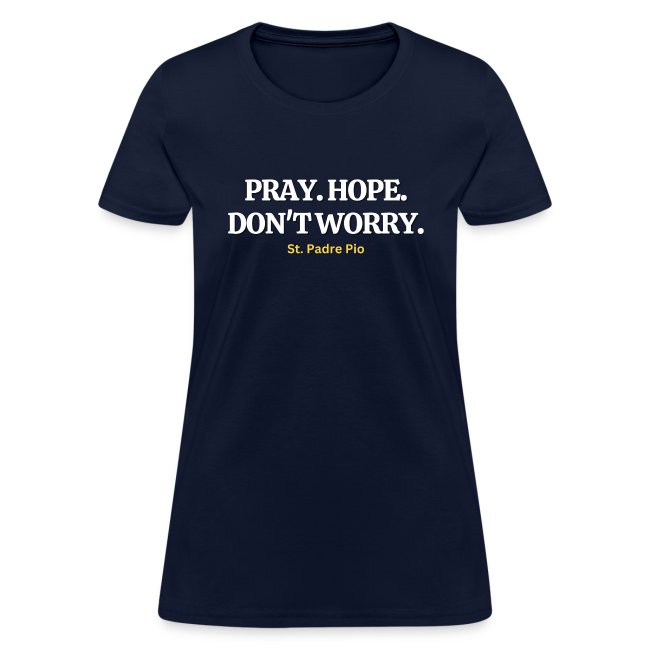 Pray. Hope. Don't Worry.
Woman's T-Shirt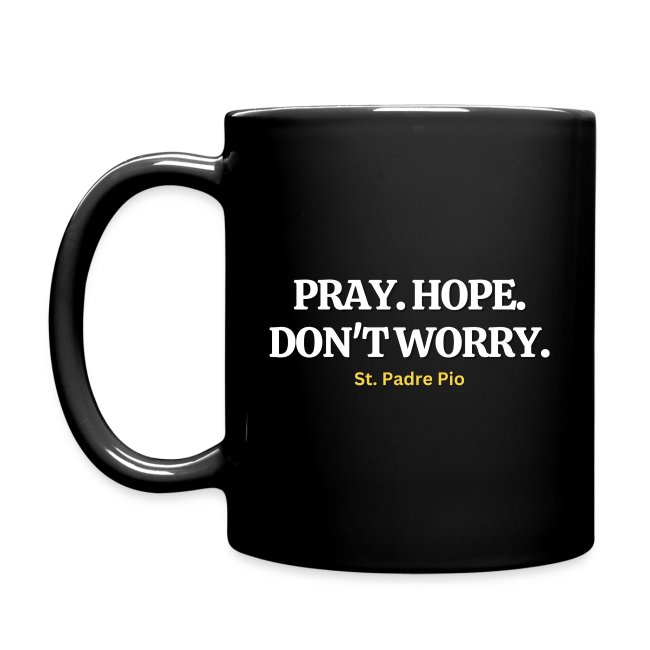 Pray. Hope. Don't Worry.
Coffee Mug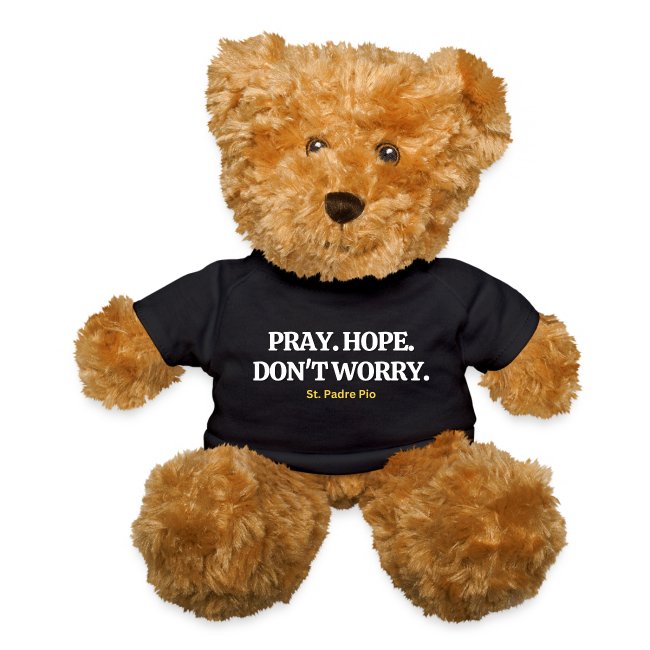 Pray. Hope. Don't Worry.
Teddy Bear
2023
A Special Thanks For Your Donations:
Anonymous (5)
Barbara Aubrey
Pasqualina Barbieri
James & Sandra Blum Family
​Frederick Buttitta
Guadalupe Cabrera
J. Cofer
Sonia Collins
Roxanne, Rocco J., Antonio I., & Cocco Commisso
​Barbara Crudupt
Eileen Doherty
Ryan Fernandez
John Forrest
​Maureen Grogan
​Claudia Hardy
Christopher Hassan
Michele Heath
​Kysa Hubbard
Anjelina Kabul
Elise La Salle
Diane Lynch
Mary Ellen McEwen
​Susan Morrissey
Thomas Muldowney
​Peter Nguyen
Frederick Ormond
​Brian Pata
​Jesse Perez
​Paul Sanders
Stephen Saunders
Mark Sellner
Laurence Smith
Azeem Suleiman
Catherine Mary Swan
​Tammy Taylor
Rose Turrey
Laura Zink
If you wish to remain anonymous, please email us.

The Catholic Crusade is on YouTube, Facebook and Instagram! Be sure to subscribe, like, and follow us to keep up with the latest from the Crusade. Also, be sure to visit our website to find all of our prayers and more!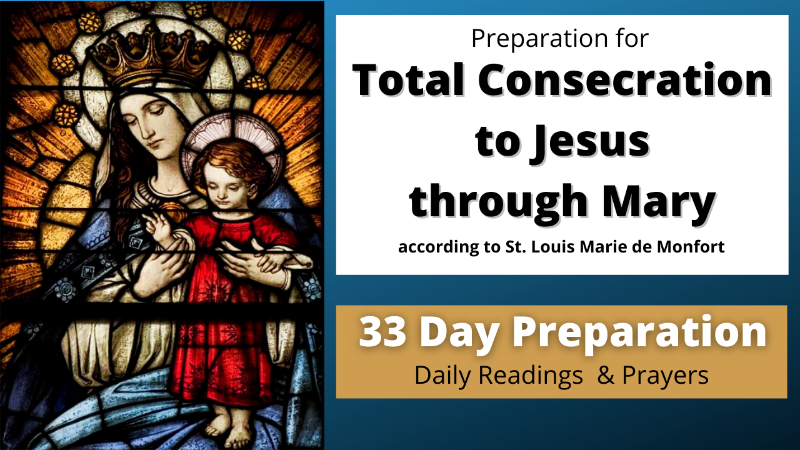 Total Consecration to Jesus Thru Mary
Next Start Date for Preparation:
Tuesday, June 13, 2023

Consecration Date:
Sunday, July 16, 2023
Our Lady of Mount Carmel
Have you consecrated yourself yet to Jesus through Mary?
This 33-day preparation, involving a daily series of readings and prayers prior to making your consecration, is a spiritually nourishing experience necessary to prepare you for consecration to Jesus through Mary.
2803 Gulf To Bay Blvd #409
Clearwater, Florida 33759
United States of America