For the week of November 20-26, 2023

Limited Time Only!
Celebrate the reason for the season with this uplifting "Christmas Joy!" design featuring a Nativity image. This festive top perfectly captures the joyful spirit of Christmas! This design is available on various items. See our online shop for more info! 
From Our Blog
This Sunday is Christ the King Sunday.  Explore the history and significance of the Solemnity of Our Lord Jesus Christ, King of the Universe, observed each year on the last Sunday of Ordinary Time. Learn about Christ the King Sunday and how to celebrate Jesus' kingship.
This Thursday
Wishing all of you Crusaders a very happy and blessed Thanksgiving! As you gather with loved ones and count your blessings this Thanksgiving, may your hearts overflow with joy and gratitude. Thank you for allowing us to be part of your lives and homes. May God's abundant grace and provision fill you with contentment this season and always.
The Church Calendar

November 21 - Presentation of the Blessed Virgin Mary
November 22 - St. Cecilia
November 24 - St. Andrew Dung-Iac & Companions
November 25 - St. Catherine of Alexandria
November 26 - Feast of Christ the King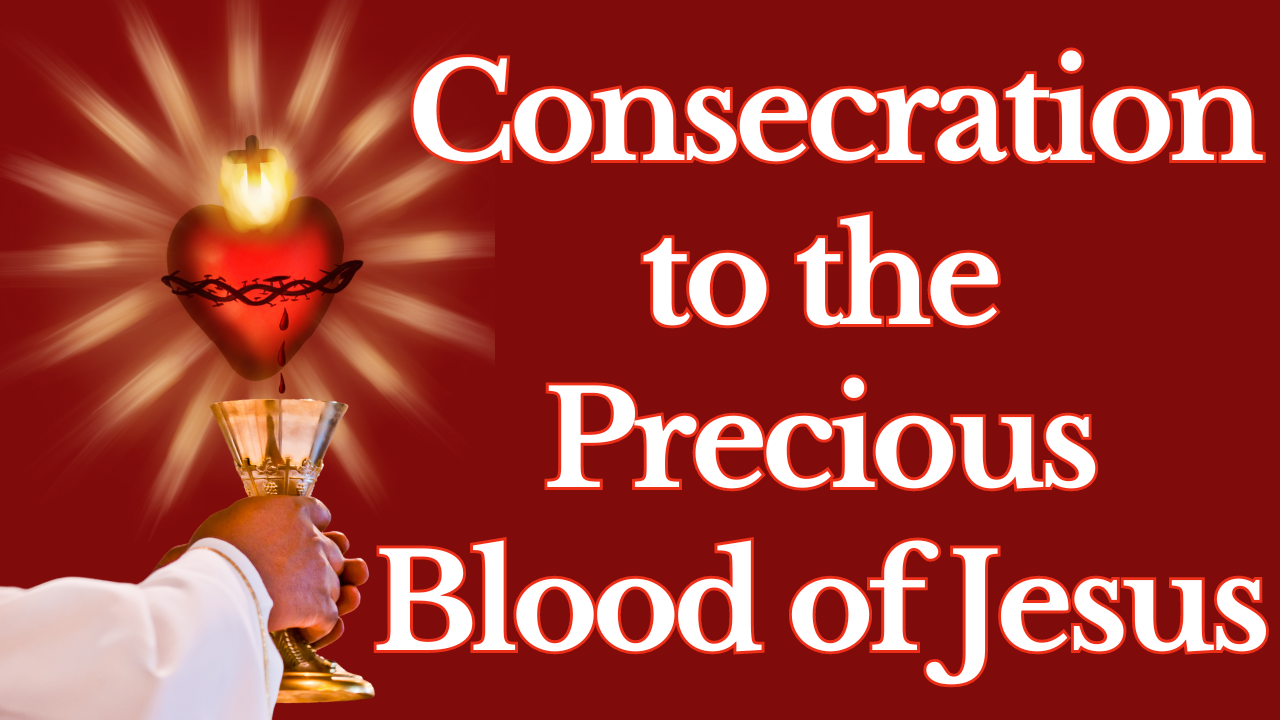 Consecration to the Precious Blood
The Prayer of Consecration to the Precious Blood of Jesus warmly invites us to contemplate Christ's infinite love and mercy, and to open our hearts to be transformed and healed by the Precious Blood of Jesus. This prayer provides a powerful opportunity to reflect on God's sacrifice for us, seek forgiveness for our sins, and pledge our commitment to follow Christ more closely. Everyone is welcome to pray this prayer and experience the abundant blessings and protection that come from embracing Christ's redeeming love.
†  PRAYER OF CONSECRATION TO THE PRECIOUS BLOOD  †

Conscious, merciful Savior, of my nothingness and of Thy sublimity, I cast myself at Thy feet and thank Thee for the many proofs of Thy grace shown unto me, Thy ungrateful creature. I thank Thee especially for delivering me by Thy Precious Blood from the destructive power of Satan.


In the presence of my dear Mother Mary, my guardian angel, my patron saint, and of the whole company of heaven, I dedicate myself voluntarily with a sincere heart, O dearest Jesus, to Thy Precious Blood, by which Thou hast redeemed the world from sin, death and hell.

I promise Thee, with the help of Thy grace and to the utmost of my strength, to stir up and foster devotion to Thy Precious Blood, the price of our redemption, so that Thy adorable Blood may be honored and glorified by all. In this way, I wish to make reparation for my disloyalty towards Thy Precious Blood of love, and to make satisfaction to Thee for the many profanations which men commit against that precious price of their salvation.

O would that my own sins, my coldness, and all the acts of disrespect I have ever committed against Thee, O Holy Precious Blood, could be undone.

Behold, O dearest Jesus, I offer to Thee the love, honor and adoration, which Thy most Holy Mother, Thy faithful disciples, and all the saints have offered to Thy Precious Blood. I ask Thee to forget my earlier faithlessness and coldness, and to forgive all who offend Thee.

Sprinkle me, O Divine Savior, and all men, with Thy Precious Blood, so that we, O Crucified Love, may love Thee from now on with all our hearts, and worthily honor the price of our salvation. Amen.

We fly to thy patronage, O holy Mother of God; despise not our petitions in our necessities, but deliver us always from all dangers, O glorious and blessed Virgin. Amen.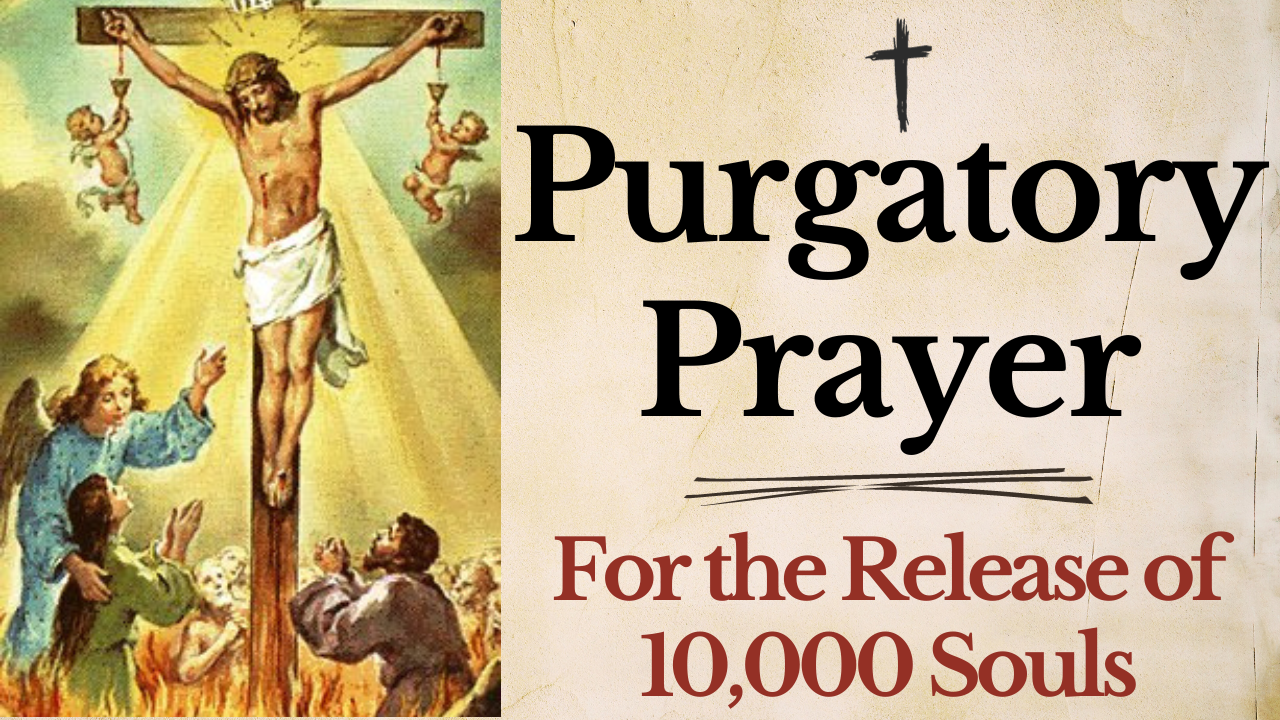 Prayer for the Release of 10,000 Souls
A prayer given to St Gertrude the Great by Jesus in which He promised the release of 1,000 souls from Purgatory every time is reverently prayed. In this devotion, the prayer is recited ten times for the release of 10,000 souls.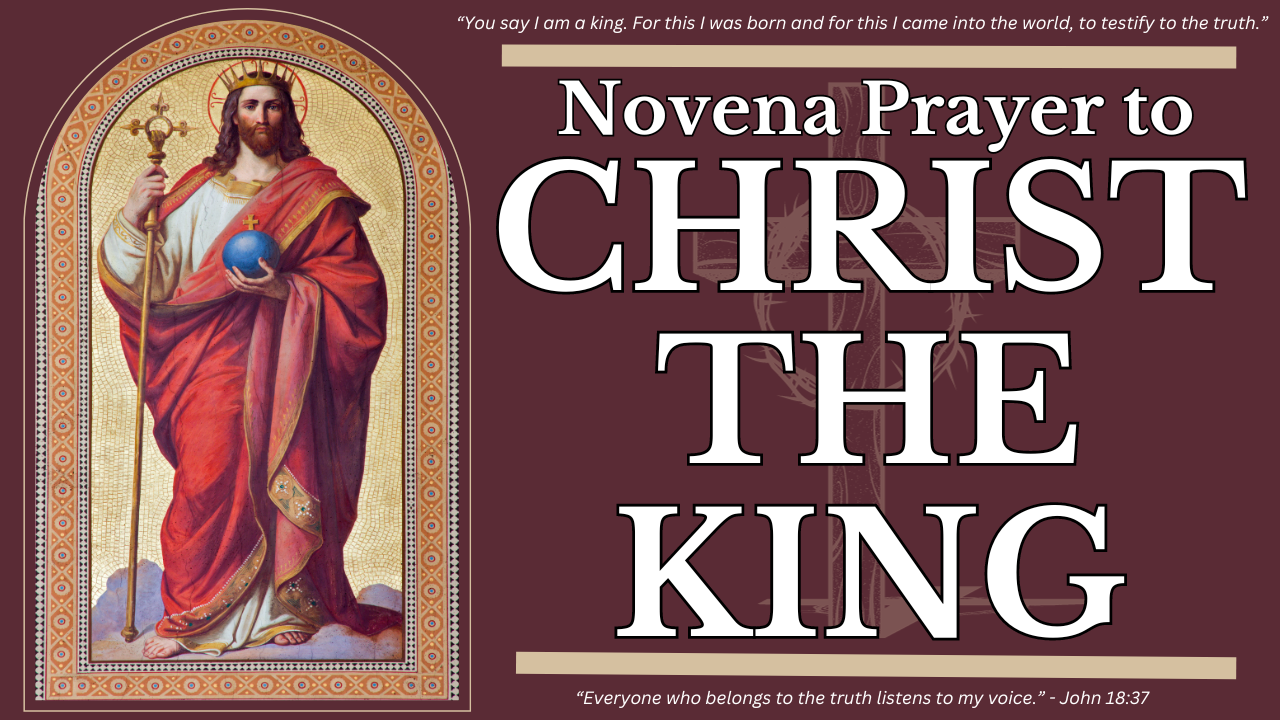 Stay With Me, Lord Jesus
In this Novena Prayer to Christ the King, we offer to the Lord our petitions for those enduring conflict, the sick and suffering, the Church leadership, those discerning religious life, the dying, and the departed.
A YouTube prayer channel dedicated to discovering the origins of popular prayer devotions of the Catholic faith.
A YouTube channel dedicated to studying the Word of God.
A Facebook group dedicated to community faith-sharing.
Our blog dedicated to spreading the prayer, faith, and the Gospel.
All designs are available in various sizes, colors, and in
men's, women's, and children's designs.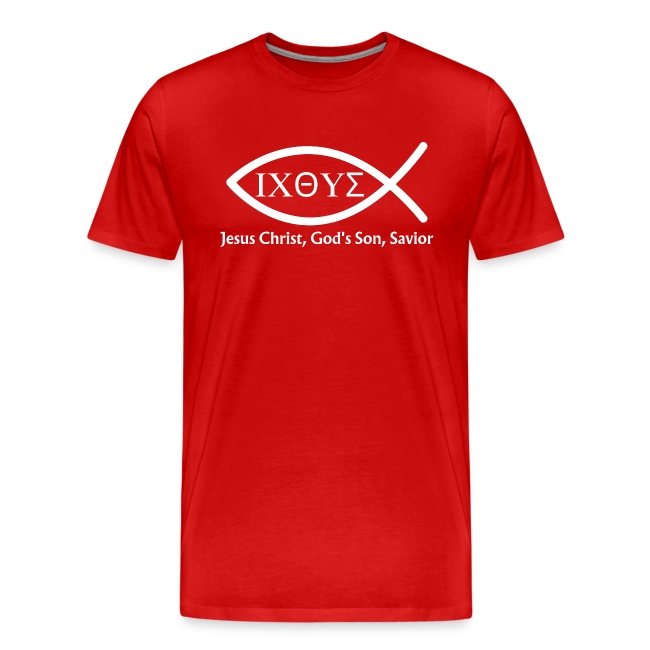 Christian Fish
Men's Shirt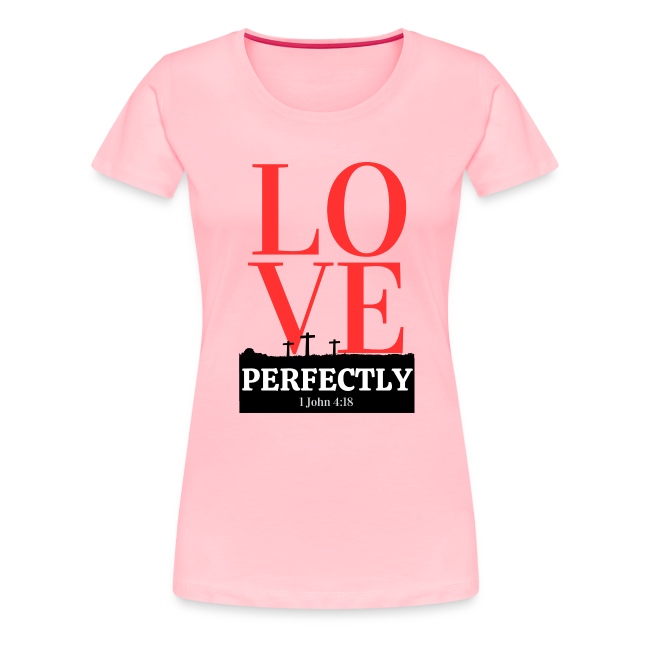 LOVE Perfectly
Women's Shirt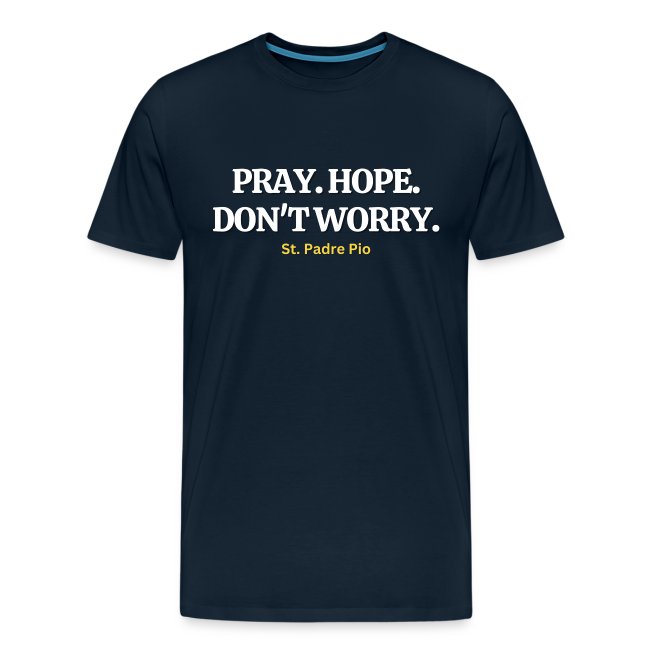 Pray.Hope.Don't Worry.
Men's Shirt
2023
A Special Thanks For Your Donations:
Anonymous (5)
David Anderson
Barbara Aubrey
Norma Barbera
Pasqualina Barbieri
James & Sandra Blum Family
​Frederick Buttitta
Guadalupe Cabrera
Alvin Chan
J. Cofer
Sonia Collins
Roxanne, Rocco J., Antonio I., & Cocco Commisso
​Barbara Crudupt
Charith DeSilva
Terry Dillon
Anton Djurasaj
Eileen Doherty
Hollee Donavan
Eufrosina Fajardo
Ryan Fernandez
D Bruce Fiddes
John Forrest
George Giannis
Donald Goodwin
​Maureen Grogan
​Claudia Hardy
Christopher Hassan
Michele Heath
Janet D. Hendrix
​Kysa Hubbard
Ruth Johnson
Anjelina Kabul
Steven Kaminski
Elise La Salle
Diane Lynch
Mary Ellen McEwen
Maureen Moore
​Susan Morrissey
Thomas Muldowney
Deborah Newis
​Peter Nguyen
Elizabeth Christian O'Malley
Frederick Ormond
​Brian Pata
​Jesse Perez
Brian Poppell
Michael Rimkus
Catherine Robinson
​Paul Sanders
Stephen Saunders
Mark Sellner
Laurence Smith
Beverly Stueber
Azeem Suleiman
Catherine Mary Swan
​Tammy Taylor
Rose Turrey
Laura Zink
If you wish to remain anonymous, please email us.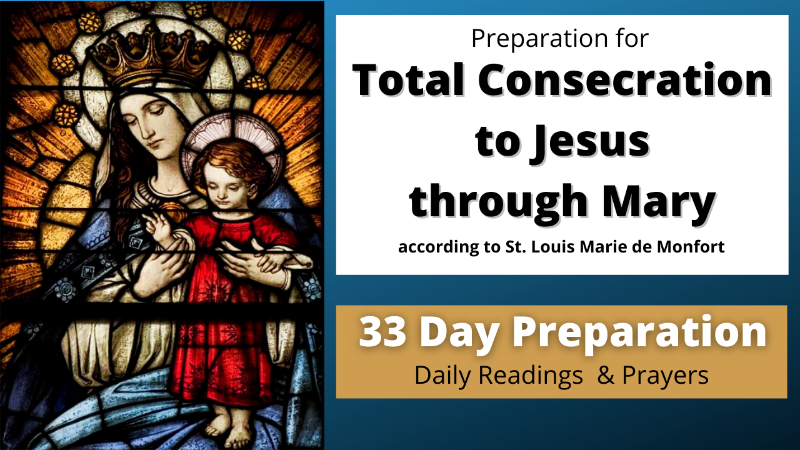 Total Consecration to Jesus Thru Mary
Next Start Date for Preparation:
Wednesday, November 29, 2023

Consecration Date:
Monday, January 01, 2024
Solemnity of Mary
Have you consecrated yourself yet to Jesus through Mary?
This 33-day preparation, involving a daily series of readings and prayers prior to making your consecration, is a spiritually nourishing experience necessary to prepare you for consecration to Jesus through Mary.
2803 Gulf To Bay Blvd #409
Clearwater, Florida 33759
United States of America