Follow the science … not the narrative
Dr. Judy educates others to help make informed decisions and encourages self-thinking vs. the mainstream media narrative.
Hello everyone,

In Memoriam, a tribute to our heroes in the medical & scientific community:

Today we honor every doctor, health professional and scientist who spoke the truth and paid the ultimate price for it. The war waged against our country has killed so many innocent victims of this plague of corruption dating all the way back to doctors like Dr. Jeff Bradstreet & Dr. Nicholas Gonzalez in 2015, to the most recent hero Dr. Rashid Buttar. There are many names, too many names to enlist here, who we recognize today as heroes trying to save humanity, telling the truth and nothing but the truth.

When I was jailed on fabricated charges by a corrupt Sheriff in Ventura County, carried out by bad actors in police uniforms wearing a Ventura police badge, it is now clear, that this charade was only carried out to obey Tony Fauci's orders to destroy the data that in fact, XMRV's had contaminated the blood and vaccine supply in the United States. Since all liability was removed in 1986 by then President Ronald Reagan, the money-making operation could not afford a whistleblower like me, disturbing the cash flow.

I stand in solidarity with every truth telling doctor, scientist, and whistleblower today and every day only obedient to God, our Creator, committed to the truth. This Memorial Day is for the heroes of the Plandemic, the war that was intended to murder millions with a bioweapon. They murdered more millennials in this Plandemic than the entire Vietnam war: More than 58,000 millennials have perished per Ed Dowd's book "Cause Unknown."

Now, our calling is to pick up that sword and move forward. This sword is the sword of truth and the sword of love. For humanity and personally for my husband David, who was murdered & killed in the hospital that fateful day in December, but his faith was rewarded. I continue this fight because God is calling me to stand up for the victims of this plague of corruption I have witnessed for the last 3 decades and I will not stop until God calls me home.

Best of health and God bless you,
Dr. Judy A. Mikovits, PhD
LIBERTY LINKS
I have a new landing page at LibertyLinks.io to list all my social media profiles, streaming channels, websites, podcasts, classes and products all on one clean page. 
Please share this link with your circles as an official Dr Judy platform.

CONSERVATIVE DAILY
With Drs Judy Mikovits and Tracey Stroup: Everyone Has AIDS - STOP ALL THE SHOTS NOW - Healing As God Intended. Including a clip about Bill Gates in Africa: STERILIZATION!
CONSERVATIVE DAILY CLIP
Drs Judy Mikovits and Tracey Stroup talk about their newest educational courses at The Academy of Abiding Wellness. The AOAW will offer simple classes to learn more or select specialized classes to enhance your already successful practice.
THE ACADEMY OF ABIDING WELLNESS
Dr Tracey Stroup and I will be offering FALL enrollment with several designations for health care professionals and lay people who want to empower themselves with knowledge to take their health back! We'll keep you updated on early enrollment, designations and scope.
THRIVETIME: NANOTECH
Here is a shot clip of the program on my Twitter feed where I talk about my patent for a cure for prostate cancer. We had a cure in 2011 for the prostate cancers that these poison synthetics are causing.
Watch the full episode and read the long list of patents in the description.
THE SANE ASYLUM
The Sane Asylum #144 on Speak Free Radio: The courageous Dr Judy Mikovits returns to discuss Rebuilding Health with Foundational Knowledge to address generational poisons and human change. Dr Judy has the solution for Suramin.

THE END OF COVID
Starting on June 20th, we're releasing 100+ hours of content, covering every aspect of the "pandemic." Then – like an online class – we've organized the material into ten different learning modules. The common thread is that this project was put together by men and women seeking the truth. It wasn't funded by pharmaceutical interests, informed by scientific dogma, or backed by the corporate press. It was made with intention – by mankind, for mankind. So that we never have to see this show again.

FINAL DAYS DOCUMENTARY
From the producers of Died Suddenly. Covid-19 was intentionally released to propagate FEAR in order to introduce a new vaccine template. This was premeditated MASS GENOCIDE.

KENNEDY 2024
West Los Angeles, June 24, fundraising event for Robert F. Kennedy, Jr., Democratic Presidential Candidate. 
Get a chance to meet Bobby Kennedy Jr. in person. In elections it's all about the primaries! I stand by men of God and integrity who actually care for humanity.

THE GREAT AWAKENING
If you missed the movie premier, head over to The Highwire to enter and check it out. We'll be sharing photos taken at the event in the next newsletter!


DR JAMES THORP
Golden Rule of Pregnancy: A very passionate and powerful testimony from Dr James Thorp! "Never give a pregnant woman a drug that has no long-term safety data. They captured the American College of Obstetrics & Gynecology along with 298 other sectors, large societies. 15 billion (injections) when they knew it was the deadliest drug & they put out the false narrative that this is safe & effective and necessary in pregnancy. They have broken the golden rule of pregnancy. We have never before ever in the history of medicine broken the golden rule of pregnancy & you don't have to be a doctor to know this."
BRANNON HOWSE LIVE
Churches Bribed with $13 Billion to Push Covid Death Shot on Pregnant Women. This is shocking! Must see!

SOUND OF FREEDOM
The Sound of Freedom needs your help to premiere in theaters July 4th! We can make a difference by supporting the release of this now 2-year old movie Hollywood doesn't want you to see!
THE BOOK OF REMEMBRANCE
On this day of Memorial, of Remembrance, we are reminded of the book of Deuteronomy. In Hebrew: Haddebarim, also "The Book of Remembrance". As Pastor Rob reminds us, while we honor all those who have served in our many battles, today in particular we honor those we have lost. 
BREAD IS FOOD
Pastor Rob McCoy shares with us the importance of rest and the sabbath and why real food matters in the context of our health. In this sermon, at 1:17 minutes in, he talks through what I share so often with people – there is junk and there is food. There is no such thing as junk food.
You can still register for past courses. Select one or more courses and you will receive the live stream link and entrance into the learning management system.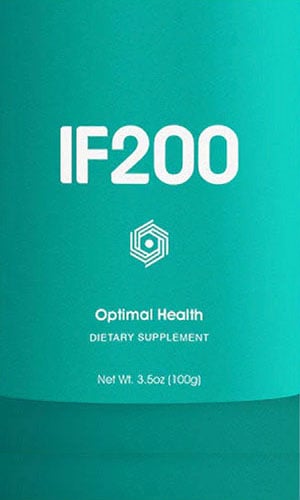 …add one scoop of IF200 to the mix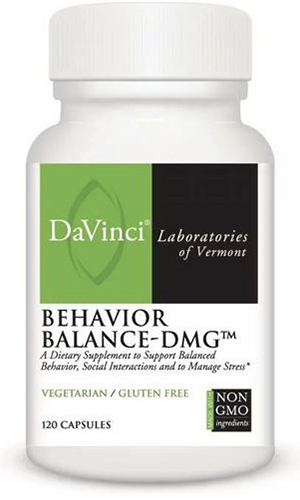 …and take one DMG capsule daily with the drink mixture.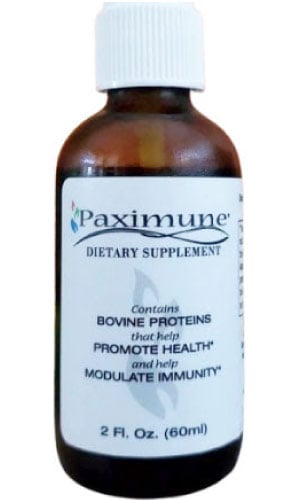 Use it to stop any RNA virus from transmission.
Micronic Silver is a whole new classification of silver for all natural, organic health care, such as Oleazone Ointment to combat Spike Proteins. Use Coupon Code "Dr. Judy" for a 10% discount on all products in the store.

ASEA Redox Cell Signaling Supplement
ASEA redox* enhances the ability of every cell in your body to function at a higher level, which can have a positive impact on every system from the day you begin using it. ASEA REDOX is scientifically shown to signal the activation of genes that:

Maintain cardiovascular health and support arterial elasticity
Improve immune system health
Maintain a healthy inflammatory response
Improve gut health and enzyme production
Modulate hormone balance to support vitality and wellness
*Hint: use the top right arrows to scroll through the product information pages.