| | | |
| --- | --- | --- |
| | | Newsletter |
We are delighted to launch the first edition of the SafeHabitus bi-annual newsletter! Stay updated from the lastest news of SafeHabitus, a four-year Horizon Europe multi-actor project, which aims to strengthen Farm Health and Safety Knowledge Innovation Systems (FHS KIS) and support the EU transition to social sustainability in farming.

Coordinated by TEAGASC, SafeHabitus bring together farmers, farming organisations, farm advisors, researchers, trade unions, health authorities, policy stakeholders, and other relevant actors thanks to our 20 partners across Europe.

Let's work together to advance safer practices on farms across the EU and to tackle the urgent occupational health and safety challenges faced by farmers and farm workers.
What are SafeHabitus' Community of Practice?

SafeHabitus is currently in the process of establishing 11 national Communities of Practice (CoP) and one transnational CoP with the focus of bringing together various stakeholders, based on multi-actor approach.

The goal of SafeHabitus CoPs is to empower farm health and safety actors and relevant stakeholders, to enhance learning and exchange knowledge, to co-design and pilot practical solutions for occupational health and safety and evaluate their implications for farmers, farm workers, farm stakeholders and rural communities.

SafeHabitus at ESRS Congress 2023

XXIXth European Society for Rural Sociology Congress Crises and the futures of rural areas took place in Rennes, France from 3 to 7 July 2023, under the main theme: CRISES AND THE FUTURES OF RURAL AREAS. SafeHabitus was co-organising the panel discussion on 'Farming, Food and Social Sustainability: the view from the fields and glasshouses'
Insights from Iowa Farmers: Lessons for Agricultural Safety and Sustainability

On 13 June, SafeHabitus partner ZRC Sazu, organised an event "Good luck with your research, I hope you find what you're looking for:" Lessons learned from Iowa farmers" featuring Brandi Janssen, a cultural anthropologist and director of Iowa's Center for Agricultural Safety and Health (I-CASH).
CEJA Young Farmers Conference Explores "The Road to Sustainability in Agriculture

The CEJA Young Farmers conference, held on May 16, 2023, brought together young farmers, experts, policymakers, and various farming projects, to explore the path to sustainability in agriculture. With a focus on empowering young farmers and promoting environmentally friendly practices, the event aimed to shape the future of farming while addressing the challenges posed by sustainability.
Building synergies between EU-funded projects

On 20 June, FLIARA's Online Forum brought together 10 European projects focusing on gender equality, rural development and smart communities. The main purpose was to initiate a discussion on possible future collaborations, and to create a common space for sharing best practices, results and lessons learned among the projects.
SafeHabitus at the DESIRA Final Conference

The final DESIRA conference took place in Brussels, Belgium, on 26-27 April 2023 and featured a range of speakers discussing the challenges and opportunities of digitalisation in rural areas. SafeHabitus took the opportunity to present the project to over 100 people.
European Economic and Social Committee
European Agency for Safety and Health at Work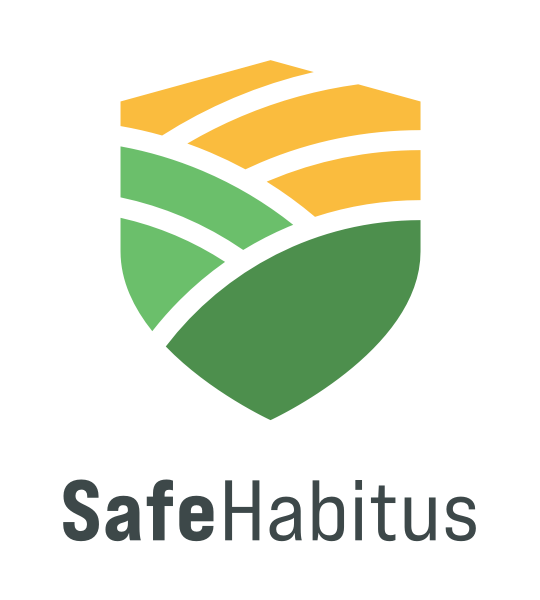 Copyright (C) 2023 - SafeHabitus. All rights reserved.
Strengthening the Farm Health and Safety Knowledge and Innovation Systems in Europe.
You received this email because you you have subscribed to our newsletter.