Newsletter for the 33rd Sunday in Ordinary Time
Our warm hub for the winter begins this week, on Wednesday 22nd November from 5.00 pm to 8.00 pm. The Winter Warm Hub will be open to welcome people, young and old, individuals, families and children. The church hall (the Auditorium, 2nd floor) will be open at 25 Rose Street as a hub for people to utilise. All are welcome. Join us for a hot meal or take the opportunity to read, play board games, have a coffee and socialise. Volunteers to assist in the hub will be much appreciated. If you can volunteer, please contact the Parish Office on 0141 – 332 – 3039 or [email protected]

This Weekend

Assisted Dying: What Can We do?


Following the visit to St Aloysius of Anthony Horan, Director of Catholic Parliamentary Office and Dr Gillian Wright from Our Duty of Care, we invite you to a meeting at 4.00 pm on Sunday 19 November in the Ogilvie Centre to consider what action we may take as a community to engage purposefully with our MSPs on this matter of grave concern. For more information, please contact Frances Burniston, member of the St Aloysius Public Life Group – email: [email protected]. Frances will be available at the back of the church after Mass today if you would like to sign up for the meeting.

Scottish Interfaith Week
Meet Your Neighbour,
Saturday 25th November

An opportunity to walk with friends and neighbours and visit our neighbouring places of worship in the West End.


2.00 pm - Meet at St Aloysius, Rose Street,
2.30 pm - Synagogue, Garnethill,
3.00 pm - St Andrew's West,
3.30 pm - Mosque, Carrington Street,
4.00 pm - Mandir, La Belle Place,
4.30 pm - Buddhist Centre, Berkeley Street ,
5.00 pm - Gurdwara, Berkeley Street.
At each place of worship, we will be told a story before moving on, finishing at the Gurdwara, where we will enjoy a vegetarian meal, together. All are welcome.
The Schola Benedicti celebrate their 10th Anniversary singing a Scottish Premiere of 'Missa Deus Nobiscum' conducted by the composer, Philip Stopford at the University of Glasgow Memorial Chapel.

25th November at 7.30 pm - Entry £10
An Online Advent Retreat with Pray As You Go, St Beuno's and IMAGINE

Friday 1st December 8.30pm to Sunday 3rd December 9pm

This retreat is an opportunity for you to prepare your heart for Advent and Christmas, and to also experience something of a St Beuno's retreat wherever you are.

The sessions will be on Zoom, live from St Beuno's retreat centre in North Wales. The retreat allows room for you to spend some special, focussed and intentional time with God, carving out precious space you might not ordinarily get. The theme is based on our audio retreat, 'The Cry From The Manger', with sessions going a little deeper, with more directive prayer exercises and reflections.

You will also have the opportunity to share in small groups. This is optional and you are invited to share whatever you feel comfortable with from your reflections, or nothing at all!

Suggested donation: £50 - if you are unable to afford this or can only partially attend, do enter an amount you are able to offer. If you feel you would be in a position to support someone else attending the retreat, we are inviting larger donations too!

Please note: Due to a higher-than-expected demand, on this occasion we will be unable to offer one-to-one spiritual direction. However, please get in touch if you would like to follow up with someone after the retreat! We would be happy to put you in touch with someone.

Make a Morning Offering
Did you grow up making a 'morning offering' prayer? Did the habit drop away? Why not try to get it back! Join Pray As You Go to get help, using their audio reflections.

Praying with the Gospel
Click the image above to open a meditation from Sacred Space for the Gospel of this Sunday, that can be prayed at your own pace.
Join Us

Join in an evening of Taizé worship and prayer for creation on Thursday 23rd November at 7pm in The Immaculate Conception Church at 2049 Maryhill Road, followed by refreshments. All welcome.


Reflections on Catholicism and culture in Scottish National identity.
A talk by Professor Gerard Carruthers, The Parish Hall, Immaculate Conception Church, 2049 Maryhill Road, Glasgow, G20 0AA at 7.30pm on Thursday 7th December 2023 . All welcome. Refreshments provided

Walking Together in Advent: Women Reconciliation and the Synod


Saturday 16 December, following 12.15 Mass, until 4.00 p.m, in the Ogilvie Centre

Mary the Mother of Jesus and voices from the Synod

Recently a small group from St Aloysius, Alison Fletcher, Anne Walker and Fr Gerard Mitchell, attended a gathering of representatives from all the Jesuit parishes in the Province at Stonyhurst.

The purpose of the gathering was to share our experiences of the Synod so far- to discuss how we came together as individual parishes, to pray, to discern, and to listen.

The Synod which met in Rome in October invites us to deepen our appreciation of the role and mission of women. The great central Christian attitude of listening to the Word of God and doing it – attentiveness and practicality -is exemplified by Mary the Mother of Jesus.

Having considered the journey so far, and as we enter the next phase of the Synod, we invite you to a Synod gathering here in St Aloysius on 16 December in the Ogilvie Centre.

Women, Reconciliation and the Synod is an invitation to all in our community to contemplate some of the Women of the New Testament, Mary the Mother of Jesus, Elizabeth, Mary of Bethany and Mary Magdalen. Their attitude as women, their immediacy, their practicality, their joy in the presence of the Lord and in their response to his words are seen as central to all reconciliation, to all community involvement and to all practical action in favour of the poor and the marginalised.

All are welcome. A light lunch will be provided. Please do join us.
Consultation by the Scottish Government on relationships, sexual health and parenthood (RSHP) education in Scottish schools

The Bishops' Conference of Scotland is both disappointed and confused at the decision by the Scottish Government to delete all reference to Catholic schools in its Guidance on the Delivery of Relationships, Sexual Health and Parenthood (RSHP) Education in Scottish Schools" document. We strongly request the re-insertion of the paragraphs relating to Denominational Education from the previous iteration of the guidance, which would reflect both the legal protection for schools with a Religious Character, and the previously supportive position of Scottish Government for Catholic schools. It is vitally important that the Catholic Education Community has a strong and united voice in responding to this consultation, requesting the same action as the bishops, so as to ensure that our sector is represented and our views heard.
Handel's Messiah: 21 December 2023
For Children at 4.00 pm
Performance 7.00 pm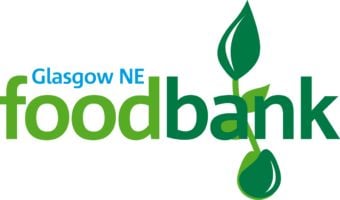 Next Collection - 25th & 26th November
Priorities for the month are: UHT milk, breakfast cereal, diluting juice, pasta/spaghetti, tinned tomatoes, tinned beans, tinned meat, tinned tuna, tinned veg, tinned custard, tinned fruit, teabags, biscuits, and used bags for life. Thank you for your continued support.
Advent Day of Prayer at the ISC:

2 December 2023 10.30 – 16.30


with Tom McGuinness SJ & Magdalen Lawler SND

Other Events at the ISC

November Webinar – 30 November


30 Day Online Retreat – Jan 12 – Feb 12 2024

Spiritual Exercises in Everyday Life - "19th Annotation"

Spiritual Direction - for more information contact us

Oasis Days for Clergy (in house at the ISC in Glasgow)

For information on any of the above - contact the ISC on
0141 3354 0077

Email [email protected]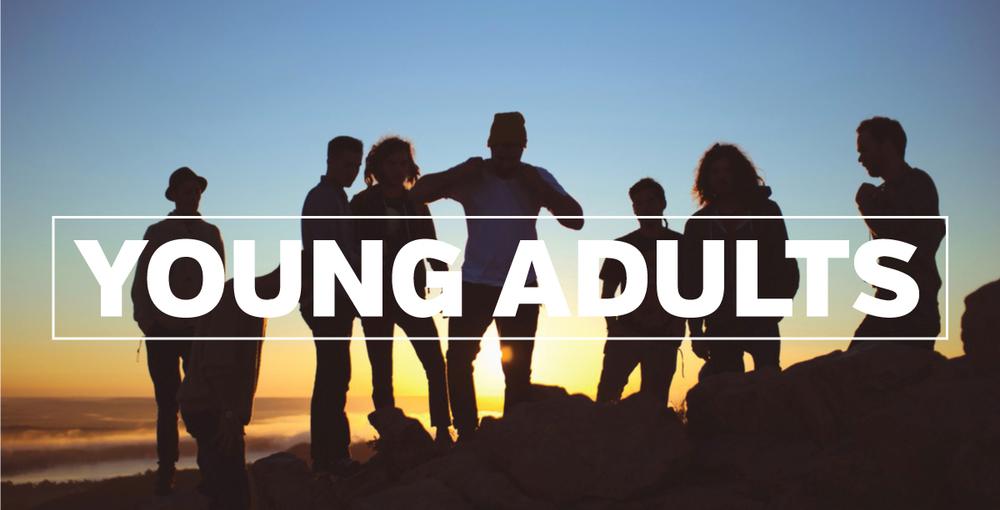 Young Adult Group
The YOUNG ADULT GROUP meetings take place every Sunday evening.
Location - Ignatian Spirituality Centre, Scott Street
Programme - 7.00pm onwards: light supper, then talk and discussion, option of attending the Mass at 9.00pm. All young adults most welcome to each or any of these meetings!

Exposition
We have Exposition of the Blessed Sacrament every Sunday afternoon / evening following the 12.00 pm Mass until just before the 9.00 pm Mass. This is an ideal time to come and pray in silence.
| | | | | |
| --- | --- | --- | --- | --- |
| Pray As You Go | | ISC Glasgow | | Thinking Faith |
St Aloysius' Church

25 Rose Street,
Glasgow
G3 6RE

0141 332 3039

Copyright © 2023 St Aloysius' Church
You are receiving this email because you opted in via our website or you are on our parish register. To unsubscribe click the link below.