We invite publishers, editors, and writers around the world who stand for justice, freedom of expression, and the power of the written word, to sign this letter and join the global solidarity collective, Publishers for Palestine.
View in browser
November 3, 2023
We invite publishers, editors, and writers around the world who stand for justice, freedom of expression, and the power of the written word, to sign this letter and join our global solidarity collective, Publishers for Palestine.
We honour the courage, creativity, and resistance of Palestinians, their profound love of their historic lands, and their refusal to be erased, or grow silent, despite Israel's horrific genocidal acts of violence. Against the chilling complicity of Western media and cultural industries, we find hope sparked by the surge of bodies and voices that continue to gather, write, speak, sing, combat falsehoods, and build community and solidarity across social media and on our streets, across the world.
Over the past month, we have witnessed Israel's incessant bombardment of Gaza as a form of collective punishment, using banned phosphorous bombs and unusual new weapons, with the support of governments in the U.S., Canada, the U.K., France, Germany, Europe, and Australia. We have watched 1.1 million Palestinians flee their homes in the north, only to experience the brutal destruction of hospitals and spaces of shelter in schools, refugee camps, churches, and mosques in the south of Gaza. We are currently witnessing 2.3 million people, of whom 50% are children, being cruelly denied basic necessities of shelter, food, water, fuel, and electricity as Israel launches a ground invasion. Over 9,000 Palestinians have been killed thus far, along with entire generations of families that fled to Gaza during the Nakba of 1948. And with unbearable grief, we have watched Israel's horrific killing of over 3,500 children. As Raz Segal, a Jewish scholar of Holocaust and genocide states: "Israel's genocidal assault on Gaza is quite explicit, open, and unashamed."
Israel and Western powers are making a concerted attempt to extinguish dissent and maintain their faltering control. Across the publishing and media landscape since October 7th, 2023, the reprisals for speaking out have already been severe and extensive. We decry the killing of dozens of journalists in Gaza, including Mohamed Fayez Abu Matar, Saeed al-Taweel, Mohammed Sobh, Hisham Alnwajha, Mohammad Al-Salhi, Mohammad Jarghoun, Ahmed Shehab, Husam Mubarak, Mohammad Balousha, Issam Bhar, Salam Mema, Assaad Shamlakh, Ibrahim Mohammad Lafi, Khalil Abu Aathra, Sameeh Al-Nady, Abdulhadi Habib, Yousef Maher Dawas, and Roshdi Sarraj.
As cultural workers who pay careful attention to words and language, we note that this genocide was inaugurated with Israeli occupation military leaders using words such as "human animal" to justify their attacks on the civilians of Gaza. It is shocking to observe the use of such dehumanizing language from a people who have themselves experienced the same in the context of genocide. We are also reminded of the language of erasure and genocide embedded in the Zionist (and Christian) mythology of "A land without a people for a people without a land," enacted by colonial Britain's Balfour Declaration 106 years ago on November 2, 1917.
These histories of white supremacist, colonial, and capitalist systems of erasure, extraction, and control are reflected in the current moment, even within the rarefied worlds of arts and culture. From the Frankfurt Book Fair/Litprom's refusal to honour the award given to Palestinian author Adania Shibli (a letter of protest against this was signed by over 1,000 well-known writers), to the cancellation of author readings such Viet Thanh Nguyen at New York's 92Y, and Mohammed el-Kurd at the University of Vermont, and the recent firing of David Velasco, the editor of Artforum magazine, Western literary and publishing organizations have revealed their deep imbrication in U.S. and Israeli political and economic interests by silencing and punishing writers who speak out for Palestine.
We condemn the complicity of all those working within corporate and independent publishing who enable or condone such repression through their cowardice, silence, and cooperation with the demands of Israeli occupation and imperialist donors, funders, and governments. We condemn the policing and censorship of writers, the bullying and harassment of bookstore owners and staff, and the intimidation of publishing workers who are in solidarity with Palestinians. Publishing, for us, is the exercise of freedom, cultural expression, and resistance. As publishers we are dedicated to creating spaces for creative and critical Palestinian voices and for all who stand in solidarity against imperialism, Zionism, and settler-colonialism. We defend our right to publish, edit, distribute, share, and debate works that call for Palestinian liberation without recrimination. We know that this is our role in the resistance.
The silencing of Palestinian authors and writers only reinforces a fear of Palestinian literary resistance and contributes to the genocide of Palestinians and land theft. The same fear that is behind the bombs, the demolitions, the abductions, and the torture of Palestinian prisoners, is the fear that holds the Palestinian archives in Israeli control. As the writer Ghassan Kanafani said, "the Palestinian cause is not a cause for Palestinians only, but a cause for every revolutionary." He reminds us that none of us are free until all of us are free.
Now is the time to stand with Palestinians and step into a new era of anti-colonial resistance– an era that refuses the Oslo concessions and the normalization of ties with the Zionist state. Now is the time to remember and uphold other historical victories against settler-colonial regimes, such as the resistance that rid Algeria of its French colonizers. Now is the time to intensify our support for Palestinian liberation from Israel and its U.S. and European backers. Now is the time to build solidarity amongst us to collectively refuse intimidation, repression, fear, and violence.
We call on our comrades, friends, and colleagues across various publishing industries to sign this letter and support the following demands:

(If you would like to add your name to this statement, please fill out this form.)
Stop the genocide and bring an end to all violence against Palestinian people in Gaza, the West Bank, across historic Palestine, and in the diaspora.
Hold Israel and its allies accountable for the war crimes they have committed.
Assert the demands of Palestinian people to freedom, resistance, and return.
Uphold the call for boycott, divestment, and sanctions (BDS) against Israeli apartheid.
Assure that Palestinian voices should not be silenced from future international book fairs and literary festivals across the world. Instead, they should be invited as guests of honour to share their stories.
Commit to making the publishing industry a genuine site of learning and freedom of speech. As publishers we are dedicated to creating spaces for Palestinian voices and those who stand in solidarity against the war machine.
Signed:
ArabLit Quarterly and ArabLit Books, Morocco
ARP Books, Canada
Arsenal Pulp Press, Canada
Between the Lines, Canada
Beyond the Pale Books, Ireland
Charles H. Kerr Publishing, US
Common Notions Press, US
Daraja Press, Canada
Fernwood Publishing, Canada
Hajar Press, UK
Haymarket Books, US & UK
Interlink Publishing, US
Interventions, Australia
Invisible Publishing, Canada
Left Book Club, UK
LeftWord Books, India
Lux Éditeur, Québec & France
Manifest Llibres, Catalunya, Spain
Marjin Kiri, Indonesia
Pasado y Presente, Catalunya, Spain
Pluto Press, UK & US
Pluto Journals, Ltd., UK
PM Press, US & UK
Radical Books Collective, US
Roam Agency, US
Saqi Books, UK
Setu Prakashani, India
Stree Samya, India
Tilted Axis, UK
trace press, Canada
Upping the Anti, Canada
Verso Books, US and UK
Verso Libros, Catalunya, Spain
Women Unlimited, India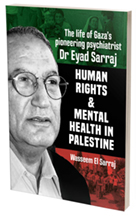 The life of Gaza psychiatrist Dr Eyad Sarraj
Human Rights and Mental Health in Palestine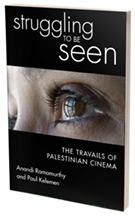 The Travails of Palestinian Cinema
Struggling to be Seen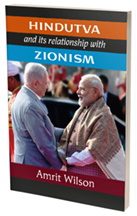 Two ideologies, one relationship
Hindutva and its relationship with Zionism
12 rue d'Inuvik, Cantley
Canada
You received this email because you signed up on our website or made purchase from us.
Unsubscribe