Sharing the love for IZIMI
IZIMI is a free digital vault offered by the notary. With IZIMI you can safely store important documents and share them with other people. In case of death, the notary will disclose the content to your relatives.

I use it to store access to the seed phrase of my digital wallets to get access to my TFTs (Threefold tokens). With TFT, you can buy cloud capacity that lets data flow between parties involved. By design, it is GDPR compliant.

The start-up documents of Co-Inpetto are also in my IZIMI vault.
Co-Inpetto started as a recruitment cabinet for IT professionals and business consultants in 1999, the time when the internet entered the business world.

In those years, you needed a license to start a recruitment office, and therefore you had to prove knowledge of privacy law. So I was on a mission (impossible (?)) from day one: finding the others and try to get it right.

Seeing that more professionals are passionate about the topic is a pleasure. Dasprive is such a vibrant community.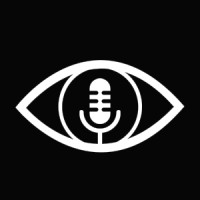 Dasprive
Dasprive geeft privacy een stem
In one of the last podcasts of Dasprive, someone is making the point that IZIMI needs more fame. So I do confirm: I am a happy IZIMI user.

 IZIMI gives me peace of mind by reducing entrepreneurial risks without additional costs and taking care of my relatives. If you still need to, pick up your IZIMI account and make your life easier (only for Belgian citizens).

I ❤️ Izimi, I ❤️ Dasprive.

Co-Inpetto Farm contributes to the roll-out of Threefold Grid.
A decentralized digital infrastructure is our innovation space to anchor sustainable prosperity.