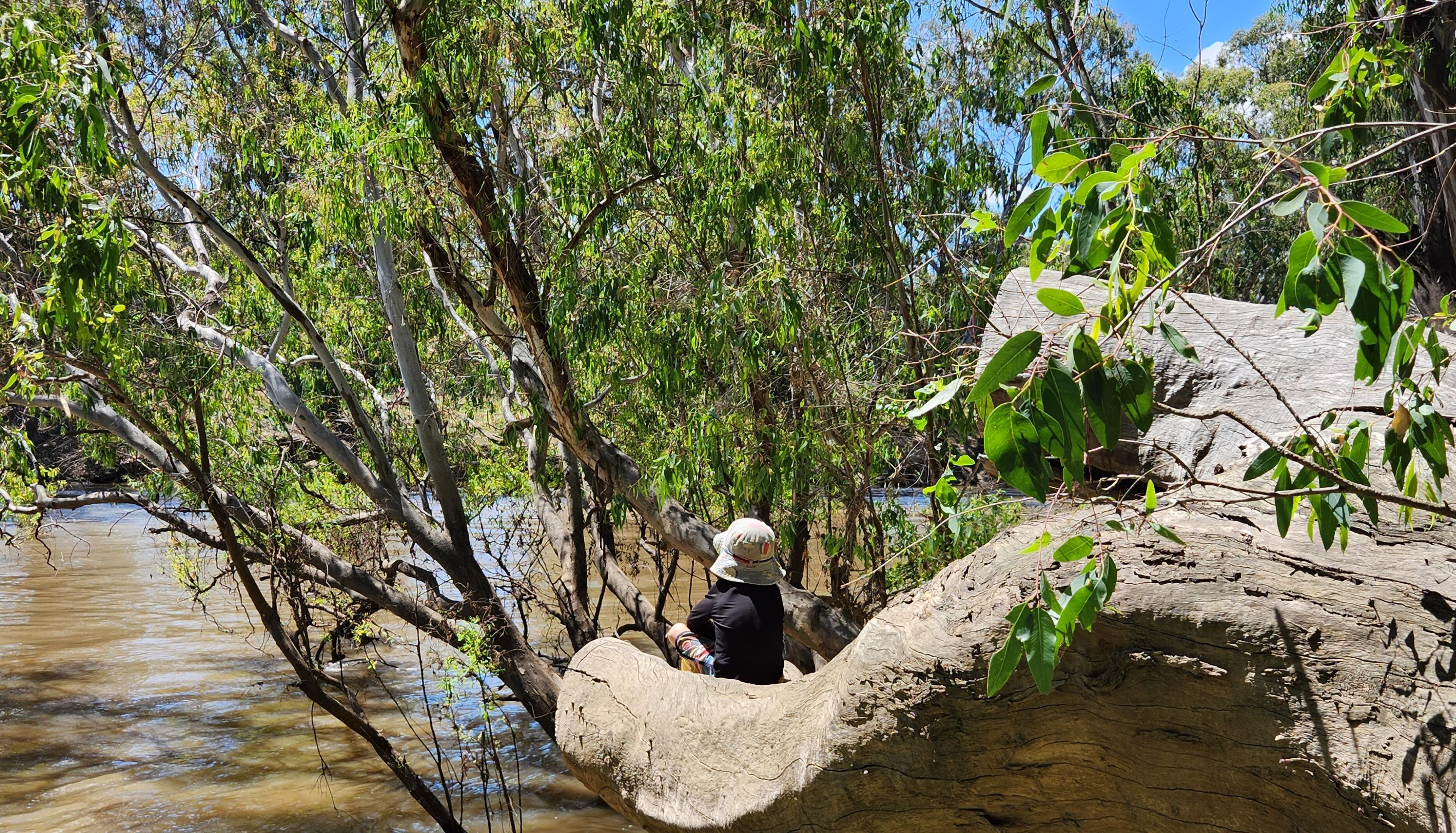 February Newsletter
Hi everyone, and welcome to a new year with Landcare! I hope everyone had some time to relax and refresh for the new year.
We already have some great events on offer, with workshops on soil inputs, seed collection and nest boxes all coming up in the next few weeks. Be sure to check out all the interesting events and opportunities in another jam-packed newsletter!
As always, if you would like to suggest an idea for a future project or activity - or get some inspiration! - please don't hesitate to contact your Local Landcare Coordinator for support and assistance. We're here to help all Landcarer's in our region.


Nicole and the team at MLi
Riverina Highlands Landcare Nursery
Advanced seedlings available to purchase
Are you keen to plant some paddock trees on your property? RHLN Nursery have a number of advanced seedlings still available for just $10 each! Contact the Nursery for more information.
Reconnecting River Country Program Reference Groups (NSW Government)
Applications close 10 February.
Landholders and First Nations people across southern NSW are invited to contribute to the future of our local rivers and wetlands by applying to join a Reference Group. The role of reference group members is to provide feedback and advice on key elements of the program; represent the views and interests of their stakeholder networks; and act as a conduit for sharing program information with their networks. Reference Group members will be required to meet at least twice in 2023.
Review of the Local Land Services Act's native vegetation provisions (Local Land Services)
Landholders are invited to share their thoughts about the rules for managing native vegetation in NSW. LLS is supporting the statutory review of the native vegetation provisions of the Local Land Services Act, with the review considering if the policy objectives of these provisions are achieving their objectives or if they need to be improved. Landholders can complete this EOI to participate in surveys and interviews over the coming weeks.
Statutory Review of the Biosecurity Act (NSW Department of Primary Industries)
Submissions close 11 February.
The NSW Government has released a Discussion Paper which seeks your feedback to ensure the Biosecurity Act 2015 continues to meet current and future biosecurity risks and challenges. Readers are encouraged to respond to as many or as few topics as they wish, and comment on any other issues relevant to the objectives of the review.
Jade Auldist, Riverina Regional Agricultural Landcare Facilitator
Word from the RALF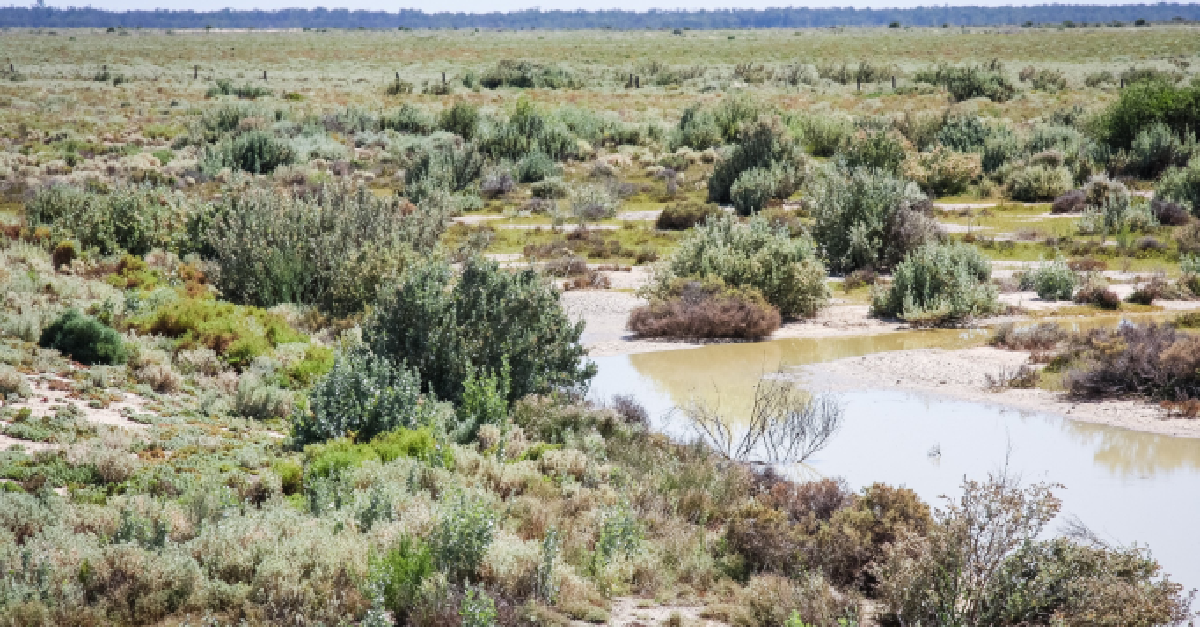 The Rapid Assessment and Monitoring Method (RAM) was developed to provide a simple approach for environmental groups, landholders and others to assess vegetation quality and record conservation value.
Recently, a mobile RAM app has been developed, allowing users to perform quick and easy assessments on site.

Jade and others at LLS are completing training in the use of the app, to allow them to help landholders use the app to record data on longer term projects on their properties.
Murrumbidgee Landcare events
14 February, 10.00 am to 3.00 pm, Yenda
Digging Deeper into Inputs: Soil workshop
This workshop will demystify the wide range of soil inputs available, including farm-made and commercial products. Explore the range of choices, learn how to evaluate them and understand when different options may be useful. Bring your inputs along on the day to discuss!

17 February & 5 May, Hay
Seed Collection workshops
Learn how to identify, collect and store native seed, with each workshop targeting different species. You may then join us at our future propagation workshop, so you will have the skills to become independent at revegetating your land!

21 February, 9.00 to 11.00 am, Narrandera
Nest Box workshop
Come along to this workshop to find out why we need hollows and suitable nest boxes for birds and microbats. We will meet for a discussion on the need for nest boxes, and then head out to install a modular nest box designed by Habitech. 

IREC Annual Field Day (Irrigation Research & Extension Committee)
16 February, 7:30 am to 12:00 pm
This field day will feature the latest in autonomous technology and machinery displays. There will also be guest talks on drone mapping for weeds (Stevtech), growing sunflowers and project updates.
Grains Research Update (GRDC)
17 and 18 February, Wagga Wagga. Tickets cost $200, or free to watch the live stream online
This event provides an opportunity for researchers, agronomists, growers and consultants to network, share ideas and update their knowledge. 
Warangesda Festival (Burrundi Theatre, Western Riverina Arts & Murrumbidgee Council)
17 to 18 February, Darlington Point. Tickets cost $15 for adults and $5 for children, with a 'Pay what you can' option also available
This event is a a two-day cultural festival, showcasing the best in First Nation's art, music, storytelling, dance and culture. Indigenous makers will offer market stalls, there will be a dedicated youth space, and discussion panels will create ways for participants to challenge themselves with unique perspectives from esteemed guest speakers.
Biological control workshop (Murray Local Land Services)

23 February, 9.30 am to 3.30 pm, Deniliquin. Tickets cost $20
Biological control is a reliable, cost-effective and well researched method of managing some of NSW's most environmentally destructive weeds. The event will include information on current research and availability of local biocontrol agents, best practice with regards to rearing and releasing biocontrol agents, and a Sagittaria weevil release at a nearby local site (weather dependent).
Farming Carbon conference (North East Catchment Management Authority, Vic) – 28 February, 9.30 am to 4.30 pm, Beechworth. This conference aims to support land managers, agriculture industry groups, Landcare participants and industry staff in building their knowledge and understanding of carbon farming systems.

QPR Suicide Prevention training (Rural Outreach Counselling)
Multiple dates and locations, including: Gundagai (28 Feb), Cootamundra (28 Feb), Henty (28 Mar), Tumbarumba (30 Mar), Tumut (30 Mar) or Online (18 Apr)
QPR stands for Question, Persuade and Refer. It is a short course run by qualified facilitators, which will give people the skills to identify the warning signs of someone at risk of suicide, the confidence to speak to them about their thoughts, and tools to connect them with professional care. The training takes 40-60 minutes.
Breakfast with Superb Parrots (Murray Local Land Services)
1 March, 8:30 to 11:00 am, Savernake
Discover the mystery and beauty of Superb Parrots! Learn how to identify them, find out what you can do to help them, and learn how you can get involved in monitoring by simply sharing your bird sightings. Presenters include Ann & Alex Sloane (Savernake Station), Ben Humphries (BirdLife Australia), Lou Bull (Murray LLS) and Sue Logie (Picola Superb Parrot Project).
ABARES Outlook conference (Australian Bureau of Agricultural and Resource Economics and Sciences)
7 and 8 March, Canberra. Tickets start at $800/day
The theme for 2023 is 'Global uncertainty, local challenges'. The event will feature two days of conversation on economic trends and significant issues for the agriculture sector. Be informed on the emerging trends and issues that will shape Australian agriculture, fisheries and forestry, and build a deeper understanding of what is important to sector stakeholders. 
Farming Matters conference (Australian Holistic Management Cooperative)
3 to 5 May, Canberra. Cost to attend
This conference aims to join the dots between farmers who are embracing regenerative practices, consumers who are calling for verifiably responsible produce, businesses who must back up their ESG credentials, and governments that need sustainable policies in agriculture. The event will include workshops (3 May), conference and dinner (4 May) and field trips (5 May).

Recruiting new volunteers and inspiring young people to volunteer (Landcare Victoria)
7 February, 5.30 to 7.30 pm. Tickets cost $10
Kim Boswell, who has worked in community engagement and fundraising for almost 20 years, will lead this webinar covering topics including: What are you recruiting for; Getting targeted; Mindset and action; and Retention and lifetime value of a supporter. There will be case studies and a Q & A session. 
Business Connect webinar series (NSW Government)
Various dates throughout Feb and Mar
These webinars are targeted at small businesses and not-for-profits. Topics in the series include: How to sell online (9 Feb), Developing a finance plan (14 Feb), Digital tools to help in business (21 Feb) and Building resilience for your business (1 Mar).
Rakali webinar: The Australian water-rat (Murrumbidgee Field Naturalists)
9 February, 7.00 pm
Geoff Williams from the Australian Platypus Conservancy will share his knowledge of this fascinating animal. Geoff has been studying platypus and rakali since 1994. The talk will outline the biology and key conservation requirements of rakali and include tips on how to go about spotting this fascinating species in local waterways.
Indigenous knowledges informing our modern world (Australian Academy of Science)
14 February, 11 April, 13 June, 8 August, 10 October and 12 December
This series will investigate how the intersection of Indigenous knowledges is informing our understanding of topics including climate change, agriculture and astronomy. The first event (14 Feb) will be hosted by Professor Tom Calma AO FAA FASSA, an Aboriginal elder from the Kungarakan tribal group and a member of the Iwaidja tribal group, and will look at the global movement recognising Indigenous knowledges, and how they are, or could be, used to inform our modern world.
What is a Regional Soils Coordinator? (NSW Department of Primary Industries)
14 February, 1.30 to 2.30 pm
This presentation will describe the role of the new Regional Soils Coordinators, and share details of who they are and where in Australia they are based.
Artificial hollows (Biodiversity Conservation Trust)
15 February, 12.30 to 1.30 pm
Quite often old trees no longer exist on private land, and allowing for the natural development of hollows can be a slow process. Installing artificial hollows in the form of nest boxes, salvaged fallen hollows, stag relocation or chainsaw hollows can provide additional habitat. We will discuss the principles of installing the most appropriate kind for different hollow-dependant species and different site conditions.
Harvesting hope: How young people can shape the future of agriculture (Farmers for Climate Action)
16 February, 12.00 pm
Do you want to learn from the experiences of young people in agriculture who are making a difference? Do you want to find out how you can play a role in tackling climate change and other issues that matter to you? Whether you're a young or emerging farmer, an aspiring leader, or simply passionate about agriculture, this webinar is for you.
Indigenous fish traps and fish weirs on the Darling (Baaka) River (Murray Darling Basin Water Cultures Network)
21 February, 4.00 to 5.00 pm
In this public webinar, you will hear from the authors of a new study about Barkandji fish trap and fish weir technologies and practices of fishing and river management. NSW water policy could see new water storage weirs built to meet the needs of irrigators, graziers and towns, and in doing so, they could damage remaining fish traps and weirs and related cultural practice.
'Landcare: More than planting trees' webinar series (Central Tablelands Regional Landcare)
22 February and 9 March, 12.00 to 1.00 pm
These webinars aim to dispel the myth that Landcare is just about planting trees by highlighting some of our innovative producers. Speakers will include: Bruce Maynard (22 Feb) who has pioneered the fields of no kill cropping, stress free stockmanship and self herding; and Charlie Arnott (9 Mar) who has developed his Boorowa farm from a 'conventional' high-input enterprise to a biodynamically principled holistically managed farm partnering with nature.
Festival of Community Directors (Institute of Community Directors Australia)
Various dates throughout Feb and Mar. Tickets range from free to $80
This series of online training opportunities is aimed at providing support for best-practice governance for not-for-profit boards, committees and staff. Sessions include: Women's leadership on boards (23 Feb), Succession planning (9 Mar), and Digital marketing (22 Mar).
Pollinators on your farm: Who, where and what do they do? (Macedon Ranges Shire Council)
28 February, 07:30 to 08:30 pm
In this webinar you will learn about which insects (and some other animals) pollinate flowers and provide other ecosystem services that keep your farm healthy and productive. We will discuss who they are, where they live, what they like to feed on and what they need to survive.
Nest box monitoring (Macedon Ranges Shire Council)
1 March, 06:30 to 07:30 pm
Autumn is the best time of year to check nest boxes for the Brush-tailed Phascogale. This webinar will explore why the phascogale is an indicator of high quality habitat, and how you can help them thrive on your property.
Celebrating Women in Conservation (Trust for Nature & Bush Heritage Australia)
3 March, 7.30 to 10.00 am. Tickets cost $25
This breakfast event, in recognition of International Women's Day, is hosted by Tanya Ha, an award-winning Australian environmental campaigner, author, broadcaster, science journalist and sustainability researcher. Guest speaker Nicola Toki, CEO at Forest & Bird NZ, will talk about her journey to leadership in the conservation sector, and the significance of working with First Nations people.
Exploring Junior Landcare's new First Nations perspectives resources for use in communities and classrooms (Landcare Australia)
7 March, 4.00 to 5.00 pm
Join Junior Landcare ambassador Costa Georgiadis in conversation with proud Wiradjuri man and First Nations educator Adam Shipp about the importance of embedding First Nations perspectives into everyday learning and environmental education for children and young people.
Funding and Opportunities
Creating New Paddock Sentinels (Murrumbidgee Landcare)
EOIs now open
This new project, funded by NSW WIRES, is now open for landholders in the Kyeamba and Tarcutta Valleys. The aim is to help ten landholders in each valley to reinstate paddock trees on their farms. Landholders will be reimbursed for planting and protecting 10 advanced tubestock across approximately one hectare of land on their property.
High Impact Partnership Grants for Carbon Abatement Projects (NSW Government)
Close 15 February
The current round of this program is looking to invest in projects which: deliver abatement at scale, deliver co-benefits alongside carbon abatement, and/or use innovative delivery to maximise benefits to land managers. Suitable projects need to use Emissions Reduction Fund methods, and could include increasing soil carbon, adopting new cattle management practices, and/or tree planting. Grants can be between $500,000 and $2 million, covering up to 50% of the cost of eligible carbon abatement projects.
NAIDOC Local Grants (National Indigenous Australians Agency)
Close 17 February
These grants aim to assist with the cost of activities being held during NAIDOC Week 2023 (2-9 July) that celebrate First Nations' histories, cultures, achievements and continuing contributions to our country and society. Activities should align with the 2023 National NAIDOC Week Theme, 'For our Elders'. Grants are typically for amounts of $200 to $1,000, however amounts of $10,000 or more may be offered for activities that have a broader reach.
Research grants program (WIRES)
Close 24 February
This program aims to fund research proposals that have tangible, positive and ideally long-term outcomes for wildlife. Up to $500,000 per year is available, for up to three years. Proposals should adhere to one or more of the following categories: Research that will help reduce the likelihood of wildlife requiring rescue and rehabilitation; Research that will improve rescue and rehabilitation methods; Research that improves post-release outcomes for rehabilitated wildlife; and Research that aids the recovery of wild populations and their habitats.
Nurture Fund (Coles)
Close 24 February
This program aims to help Australian food and liquor producers innovate and grow. Australian producers can apply for a grant of up to $500,000 to help them develop new market-leading products, technologies and processes. Applicants must generate less than $25 million in annual revenue and employ 50 or fewer full-time employees. Businesses don't need to be a supplier to Coles to apply.
Seedling Bank grants (Planet Ark)
Close 24 February
These grants aim to allow schools and community groups to undertake regeneration projects by providing financial support to buy native seedlings. In 2023, funding is available for over 50,000 seedlings.
NAB Foundation Community Grants (National Australia Bank Foundation)
Close 28 February
Grants of up to $10,000 are available for projects that help communities prepare for natural disasters, support long-term recovery and build resilience to future disasters and climate change. Projects must be completed within 12 months.
Community Fund (GrainCorp)
Close 28 February
This grant program provides financial support to projects that contribute to the development and promotion of local communities. There are two categories: Grants of up to $5,000 are available for community-related programs and activities; Grants of up to $20,000 are available for community infrastructure projects. Projects must be based within a GrainCorp operational region or region linked to grain growing activities; be intended to have a positive effect on local communities in rural and regional areas; and be related to Infrastructure & Capability, Community Connectedness, and/or Peace of Mind.
Strengthening Rural Communities grants (Foundation for Rural & Regional Renewal)
Close 1 March
Grants are available for a broad range of grassroots initiatives that benefit local communities. Under the 'Small & Vital' Stream, grants of up to $10,000 are available for communities with fewer than 15,000 people. Under the 'Prepare & Recover' stream, grants of up to $25,000 are available for communities affected by the 2019/20 Black Summer bushfires.
Hermon Slade Foundation grants (Hermon Slade Foundation)
Close 3 March
These grants supports activities that aim to improve systems of managing land, water, plants and animals in ways which will enhance the productivity and quality of food and plants, while conserving the natural environment. Grants are generally up to $30,000 for up to three years.
Long-term Trials of Drought Resilient Farming Practices Program (Australian Government)
Close 15 March
Consortia are invited to apply for grants valued at up to $8 million dollars per grant, for innovative and transformational practices that have the potential to positively influence the efficiency, productivity, and sustainability of Australian farms from the impacts of drought and climate change. Projects will test, refine, and demonstrate the effectiveness (or otherwise) of yet to be proven farming practices in a robust scientific manner. Projects should be completed by 30 June 2028.
Small grants program (Highways and Byways)
Close 15 March
Grants of up to $4,000 are available for projects that support communities through the theme of 'Healing and Growing Together'. Projects should align with one of the two aims: Promote environmental rehabilitation and restoration to rectify the impacts of recent fires, floods or drought; or Build strong and resilient communities, encourage community re-connection and healing post-pandemic and foster indigenous identity and cultural connections. Projects should be completed within 12 months.
Small grants program for regional NSW (NSW Government)
Close 31 March, or when all funds are expended
This program offers grants of $500 to $10,000 for projects that support the recovery and wellbeing of children and young people living in regional NSW. The program will help eligible applicants deliver projects to promote social inclusion and build community connections for regional children and youth aged 0-24 years.
Large grants program for regional NSW (NSW Government)
Close 31 March, or when all funds are expended
This program offers grants of $10,000 to $50,000 for projects that support the recovery and wellbeing of children and young people living in regional NSW. Projects must directly respond to community need for support to recover and build resilience, and support improved wellbeing and mental support for children and/or young people aged 0-24 years.
Aboriginal Affairs NSW Cultural Grants Program (Aboriginal Affairs NSW)
Close 14 April, or when all funds are expended
Grants of between $500 and $20,000 are available to support Aboriginal community organisations to celebrate Aboriginal culture and hold key cultural events and activities. Funding can be used for projects including: women's or men's gathering on Country, delivery of culture / wellbeing camps for Aboriginal youth, online workshops, community celebration event or cultural activities at a sporting event.
Bushfire Restoration grants (Foundation for National Parks & Wildlife)
Close 30 April, or when all funds are expended
Grants of up to $5,000 are available for field projects that will have a direct restoration outcome for the 2019-2020 bushfire impacted LGAs. Projects should aim to enable communities to rebuild their local environments devastated by the 2019-2020 bushfires, and/or support the restoration of key habitats and ecosystems needed for healthy landscapes within the LGA's impacted by the 2019-2020 bushfires.
Inland Rail Sponsorships (Australian Rail Track Corporation)
Close 30 April
Community groups are invited to submit applications to fund an activity, event or project that will benefit your local community. Funding of between $1,000 and $4,000 is available for individuals and organisations in regional areas along the Inland Rail route that contribute to local and regional prosperity, well-being and sustainability.
Cultural Considerations on Country training (Yuluug Cultural Programs)
3 and 4 April, Wagga. $480 per person.
This training will provide the opportunity to increase your knowledge and awareness of Aboriginal people and culture, whilst allowing you to be immersed in cultural activities. The program allows everyone the space and respect to feel open about asking questions and having the 'uncomfortable' conversations, while assisting participants to develop a deeper understanding of Aboriginal culture, history and behaviours.
Fee-Free training for priority courses (Rural Biz)
The NSW Government has announced fee-free training for priority courses including: Certificate IV/Diploma in Agriculture, Certificate IV in Agribusiness, and Diploma/Advanced Diploma in Agribusiness Management. Course entry requirements apply, and include having access to a farm on which to base your assessment tasks.
Free online Chemical Card Plus training (Rural Biz)
In order to undertake unsupervised application of pesticides on your farm, you are required to hold a Chemical Card. This course provides the necessary accreditation, and covers the two units: Transport and store chemicals, and Prepare and apply chemicals to control pests, weeds and diseases. The course can be completed online at anytime, or you can complete the course as part of an online group starting 8 February or 20 March.
Active Hope Foundational training (Active Hope Training)
This free online course designed to strengthen your ability to make a difference in the world. It is easy to feel discouraged when looking at the many problems we face. This seven-module course introduces insights and practices that can help us face our concerns about the world and respond in ways that contribute to positive change.
Scholarships, awards and other opportunities
Rice Industry scholarships (Rice Growers Association of Australia)
Close 10 February
Applications are currently open for the Greg Graham Memorial Scholarship (valued at $10,000) and Peter Connor Book Award (valued at $3,000). These scholarships aim to help alleviate financial pressures associated with university study. Applicants must be the child/grandchild or nominated employee of a current financial member of RGA and/or an A-Class share holder and/or a grower who has grown rice in the last 3 years including C22. Applicants must be in their second or successive year of studying an agricultural focused and/or industry related course at an Australian tertiary institution; and should demonstrate a commitment to the rice industry.
Australian Rural Leadership Program (Australian Rural Leadership Foundation)
Close 13 February
Applications are currently only being accepted from grains and cotton industry applicants, and applicants who are Aboriginal and/or Torres Strait Islander and work in the health sector. This program is a 15-month leadership development course for individuals committed and ready to respond to regional, rural and remote Australia's most complex challenges and biggest opportunities.
NSW Rural Women's Scholarship (Future Women)
Close 16 February
Targeted at current and future leaders, this scholarship connects women from regional, remote and rural communities to a large, like-minded network that helps fast-track professional goals. Valued at $6,050, each scholarship includes access to the Platinum+ Emerging Leaders program, a pass to attend the Future Women Leadership Summit 2023, and access to unique networking and mentoring opportunities. Winners will be announced 28 February, with the program beginning on 1 March.
Register your interest in developing a Cultural Watering Plan (NSW Government)
Close 26 February
A Cultural Watering Plan (CWP) will outline how Aboriginal communities want to use their water rights to achieve cultural outcomes. Aboriginal communities are encouraged to register their interest in developing a CWP. The department's Aboriginal Water Program and consultants will work with communities to complete their CWP and guide them through the process to ensure their ambitions for cultural water are recognised.
Australian Farmer of the Year Awards (Kondinin Group & ABC Rural)
Nominations close 28 February 2023
Nominations are now open for these Awards, which include Australian Farmer and Young Farmer of the Year, Rural Community Leader, Agricultural Student, Rural Consultant, and Award for Excellence in Agricultural Research. Award recipients will be announced and presented at the Australian Farmer of the Year Announcement Ceremony, to be held at Australian Parliament House in Canberra during June 2023.
National Mentoring Program (Australian Rural Leadership Foundation & National Farmers Federation)
Applications close 3 April
Both mentors and mentees are being called for in the latest round of this program which aims to bring rural Australians with different experiences together to build leadership capacity and resilience in rural Australia. The program runs for 12 months, and involves twelve 1-hour mentoring sessions, together with ten online learning sessions.
NSW Department of Planning & Environment
Soils Near Me NSW app
This new, free app provides information about the soil types in NSW, as well as the capabilities and limitations of different soils and landscapes, and acid sulfate soil risk. It's a handy way to get information about the local soil types in your area, their characteristics and fertility.
Riverina Local Land Services & National Landcare Program
Saving the endangered Australasian Bittern
This guide contains all you need to know about the amazing "Bunyip Bird", which has unfortunately become one of the world's most endangered waterbirds. The bird and its habitat needs are described, as well as the Bittern-friendly rice growing program currently underway.

Vic Department of Energy, Environment & Climate Action
Resource hub for environmental volunteers and landcarers
This website has a great collection of resources to help volunteer groups plan and run events and projects. Offerings include a Communications Toolkit, Guide for Involving Young People, Health & Safety resources, and tips for running Citizen Science projects.
Paula Peeters & University of New England
Dynamic Lagoons: Colour the world of the upland wetlands
This beautiful new colouring book is available for free download. The book celebrates the threatened upland wetlands of the drainage divide of the New England Tableland Bioregion. The book was produced as part of the Dynamic Lagoons restoration and education project; click here for more information.
Charles Sturt University, City of Sydney & Australian Sociological Association
Food-SCAN tool
This free online toolkit aims to support local governments and community organisations to map and document urban food innovation. It captures stories of social innovation in local urban food systems, to amplify and support food innovators who drive positive change.
Murrumbidgee Landcare
PO Box 710 Wagga Wagga NSW 2650

You received this email because you are on our newsletter mailing list. Please click the link below if you would like to unsubscribe.
Unsubscribe