Monthly Author Newsletter
May, 2023
Happy spring, maybe. The weather cannot quite decide. A couple more weeks and my kids will be out of school and the Indiana summer starts. Not sure how we go here so fast, but here we are. It's my son's last few weeks of middle school. Seems like only last month was the start of first grade for him. Crazy, but he's growing up fast. 
As you'll read below, some cool things have been going on, including a book release (Adam & Elese) and some really cool new formatting for special editions. Also, a new podcast. Please read on to learn more.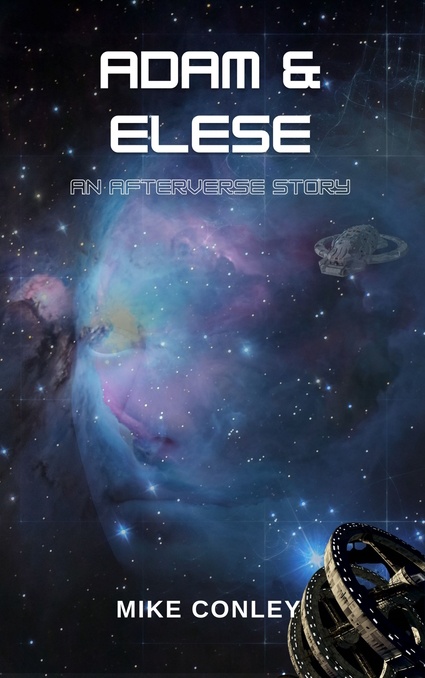 Adam & Elese - An Afterverse Story
Adam & Elese - An Afterverse Story has been published. It is now available Wide. 
Adam & Elese find themselves in an alternate afterlife in an alternate universe where space travel and high technology are commonplace. With the means to make their wildest dreams come true, they embark on an action-packed adventure to find happiness and fulfillment. But as they delve deeper into this new wondrous life, they soon realize that the true path to happiness may be more complicated than they imagined. Will they find the gratification and happiness they desire in The After?
Adam & Elese - An Afterverse Story is a side story to the main Afterverse series. The story takes place in the same universe and has some character and situation overlap with both book 1 and book 2 of the Afterverse series. It makes a great read for those who have read the books or as an introduction to my style of writing. The main characters introduced in this Novella will play roles in book 3 of the Afterverse.

Available Wide: on Amazon, Barnes & Noble, Smashwords and more. Including the new to USA subscription service Kobo Plus.

Special Blackout Collection Hardback is only available via Amazon.

The After
I have released a few updates to The After. Nothing that changes the story, but some changes based on my evolving writing style. In addition, I have released a new Hard Cover Blackout Collection edition. 
The After is now available Wide: on Amazon, Barnes & Noble, Smashwords and more. Including the new to USA subscription service Kobo Plus.
Special Blackout Collection Hardback is only available via Amazon.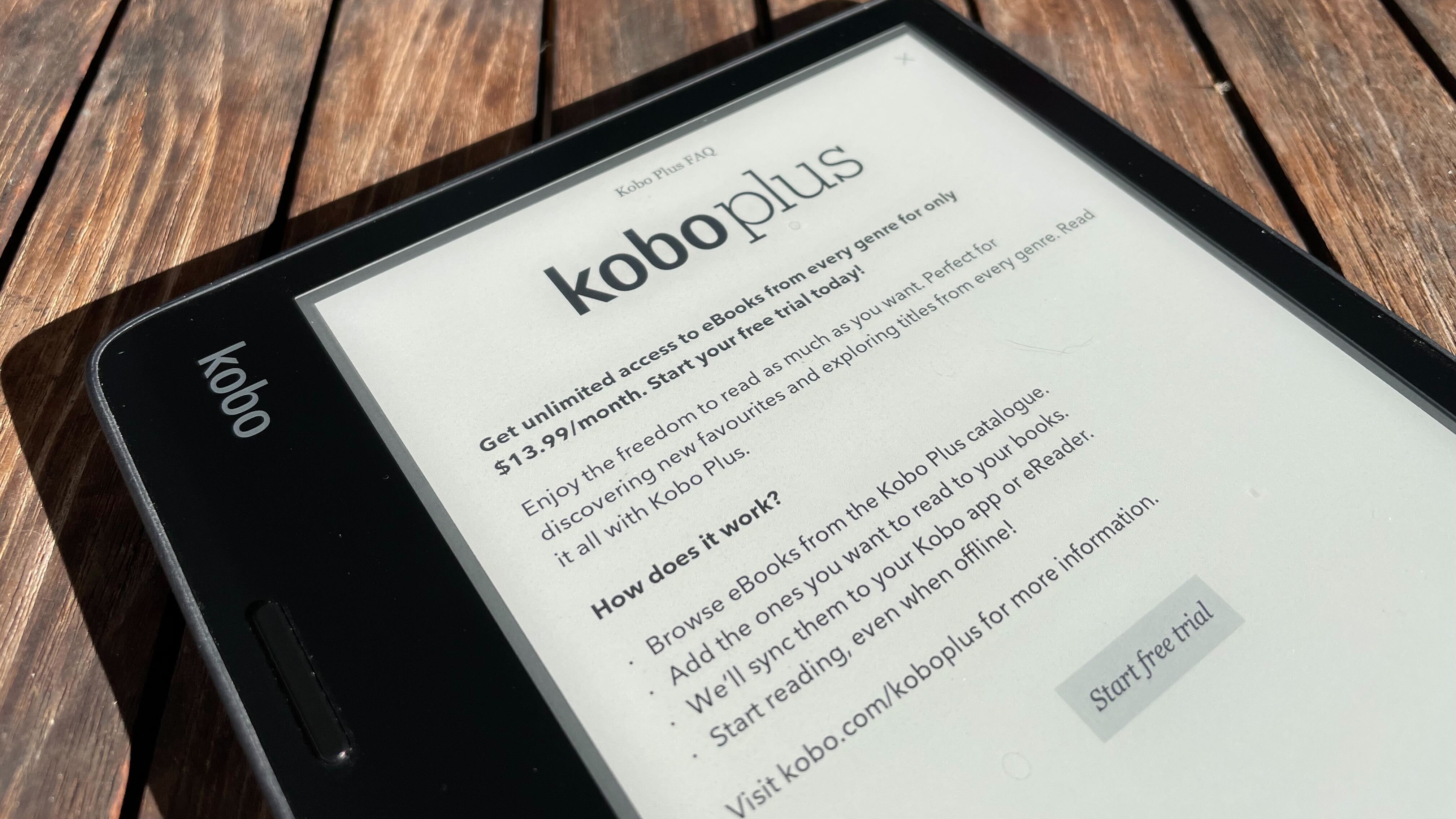 Kobo Plus
All my ebooks are now on Kobo Plus. This includes The After, Adam & Elese, and Tannin of Ironhaven.

Kobo Plus is an eBook subscription service that just recently became available in the United States. It also is available in many other parts of the world. This subscription services allows you to checkout books that are enrolled to the service. In the USA, it's cheaper than Kindle Unlimited. It's currently $7.99 a month for eBooks. It also offers a subscription to audio books for $7.99 or BOTH eBooks and audio for $9.99 a month.

Kobo Plus functions much like Kindle Unlimited. However, it brings in the added benefit of not requiring exclusive rights and is available in more countries.

I'm trying Kobo Plus to see how well it works for my books and the genres I write in. I've had problems with Kindle Unlimited and how they hold authors responsible for pirating. Even when the pirates get the books from Amazon. As a result, I am no longer publishing to Kindle Unlimited. If Kobo Plus works out, I will not be going back to Kindle Unlimited unless they change their policies.
Blackout Collection
Black pages, with cream text. Yeah, I think they look cool. For my Afterverse books, I have released Hardcover books with blacked-out pages. Currently, both The After and Adam & Elese have these special versions available. 
To make these more readable, I have increased the font slightly (by 1 point). This with the cream paper makes for an easy read. 
The edges of the books look a grayish color. Something distinctly different. 

These special Blackout Collection editions are available on Amazon only.

Contact me if you are interested in obtaining a signed copy. I sign these with white ink.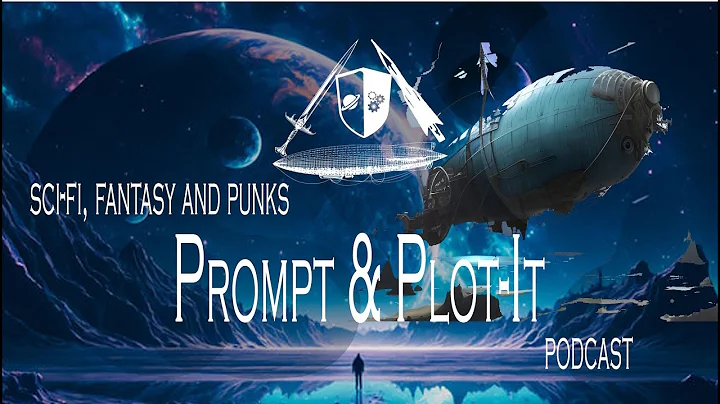 I am now co-hosting the Authors Prompt and Plot It Podcast. We focus on Sci-Fi, Fantasy adn Punks (Steam Punk, Desiel Punk, etc.) A group of authors is given a prompt and and develop two ACTs of a Story. It's a blast, check it out.

Please join us at 8 pm Eastern every Thursday on Youtube. 
https://www.youtube.com/@Promptandplotitpodcast

I will be co-hosting most weeks when I don't ave some sort of conflict. 
Beta and ARC readers wanted
I'm in the search for Beta and ARC readers. To make sure we are all talking about the same thing, here are some basic definitions.
Beta reader
A beta reader is a test reader of an unreleased work writing (similar to beta testing in software), who gives feedback from the point of view of an average reader to the author.
A beta reader provides advice and comments in the opinions of an average reader.
This feedback is used by the writer to fix remaining issues with plot, pacing, and consistency. The beta reader also serves as a sounding board to see if the book has had the intended intellectual and/or emotional impact on the target market.
Beta reading occurs before professional line editing. Beta readers' feedback has a chance to alter the book prior to releasing.
Very, very few people use the term alpha reader. This is more often referred to as a Critic Partner. These individuals do not play the same roles as Beta readers. I feel I need to state this because of some recent posts frequenting some writing sites and social media. I am not looking for a Critic Partner at this time.
ARC (Advance Reader Copy) readers
An ARC reader gets a copy of an unpublished book offered to them in exchange for an honest review. Thus, an ARC reader is the person who reads the book pre-publication and posts a review before or immediately after the publication date.
ARC readers get the book as it will be published. Generally, ARC readers do not give feedback that will change the book. Their role is to review as a reader.
Are you interested in becomeing a Beta or ARC reader for me?
If you are interested in either role, please use this link to apply:
Without this playing with fantasy, no creative work has ever come to birth. The debt we owe to the play of the imagination is incalculable.
- Carl Jung
Reviews and ratings are the lifeblood of Indie authors!
I ask that if you enjoyed the book, to please leave honest reviews. Please leave them at the store you bought the book from and if you use GoodRreads, leave one there as well. If you recieved a book free, you can still leave reviews on Amazon and Goodreads.
I cannot stress how important this is for me. It would go a long way to support me if you can take a few moments to create a review. Reviews power the algorithms of booksellers. More reviews helps the discoverablity of books on those platforms. Discoverablity leads to sales and ultimately allow me to write more books.

Thank you - Mike
Do you have feedback or questions?
Connect with me on socal media. I'm very approachable. Discord is a great place to chat if you would like to join. You can also email me or use another social platform. 
author Mike Conley
1913 Foxmoor ln, Lafayette
United States of America
You received this email because you signed up on our website or made a purchase from us.
Unsubscribe