Monthly Author Newsletter
Mar, 2023
Happy March, winter is winding down. Right? I think someone should tell winter this, because it's freezing in my office and tonight we get snow.

Exciting things are happening. I'm now involved with a group of authors that are opening up some very interesting opportunities. Nothing to report directly this month, but I think in the coming months there will be.
Over the next two weeks, two different hosts will interview me TikTok. If this interests you, follow me on TikTok and I'll share the announcements when they come out. https://www.tiktok.com/@miketconley_author
I am starting a few new projects. One, I'm naming SkyBorne and in the following months newsletters you'll hear more about it. I'm really excited about this story.
The other project I have started is a Non-Fiction book related to Servant Leadership.
The universe held unbalanced by a world in utter turmoil, and only one thing can tip the scales of existence.
In a town, eerily like any town anywhere in the known universe, is a being that innocently holds the all of existance on the edge of annihilation.
Life, both known and unknown, universally holds its breath. Anticipating the unanticipatable. Waits as…
A decidedly feminine but powerful voice recites the daily ritual. "Beatrice honey, it's time for school."
This text is going in the Servant Leadership book. I've got to have a little fun with it. 
This newsletter includes a bunch more fun information. Including some info about an author friend and a promotion. Please enjoy.
Here are a few photo's of my books in the wild. Specifically at The Learned Owl in Hudson, Ohio

Tannin of Ironhaven now in Print and eBook
I have pulled Tannin of Ironhaven from Kindle Vella and it is now available in Paperback and eBook and is distributed wide.
You can purchase using this universal link to help find it in your favorite store. https://books2read.com/tanninofironhaven
This short story is a labor of love that I wrote with my 11-year-old daughter over her 2022 Christmas break. It is amazing introducing her to the publishing world. And her book is even in an indie bookstore in Ohio.

This Promo runs the Month of March and includes one of my Works Adam and Elese an Afterverse Story. 
Please check it out. Even just clicking into the promotion helps support me.
Author Spotlight
Must Read Author: Trever Billings
Forged By Light - Li-Tech Chronicles Book One
How far would you go if it meant being able to start over? If you could leave your failures behind and only be known for what you could make of yourself?

Would you do it?

Jack did, and by taking that chance he was forged into something far greater than he ever imagined.

"I very much enjoyed this book. In fact, I read it in just 2 sittings! Very engrossing, well worth the read!" - Goodreads reviewer
A space Miltary/Miltary Scifi read
Mike Conley - Trevor is a great friend with a great sense of humor and a strong sense of duty. He is a veteran and donates a portion of his profits to Mission 22. Please check out his work.

Kindle Vella New Episodes
Currently I have two KIndle Vella's that get episodes released weekly.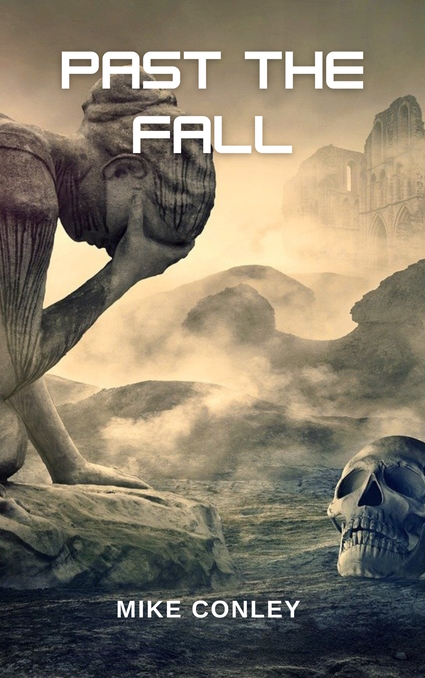 Episodes 1-9 available
Past the Fall
The world was over. At least, that's what we thought at the time. But life always finds a way and so do we. It's ten years past the fall of society. Ten years past the fall of man. Ten years past the fall of everything. The world past the fall is hard, but some of us are harder. We have made progress, but we still must question, do we have what it takes to survive? What it takes to truly live? The will to do what needs to be done? The jury is out for many, but a select few called the 13 do.
1 Episode a week is published to Kindle Vella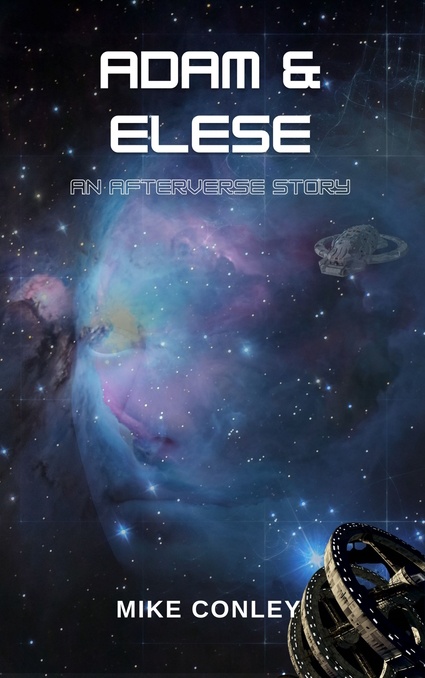 Episodes 1-14 available
Adam & Elese - An Afterverse Story
Space travel and intricate technology are typical of the afterlife Adam & Elise have found themselves catapulted into. Seeking their very own happily ever after, they embark on a new adventure, but the path to fulfillment and gratification may be more complex in this alternate universe. Will they persevere and find a path to their greatest desires in The After? Do they have the courage to see it through? Find out yourself in this Space Opera/Space Romane side story to the Afterverse Series

Episodes will continue at 2 a week for the month of March. Then the story is complete. 30 days after the last episide is live,  I will release eBooks and paperbacks.

Do you like to color
I made a Coloring Book
For fun, I made a coloring book. I made it so I could give copies of it to my godchildren and print some to take to book shows. 
My daughter talked me into publishing it. So here is my first coloring book.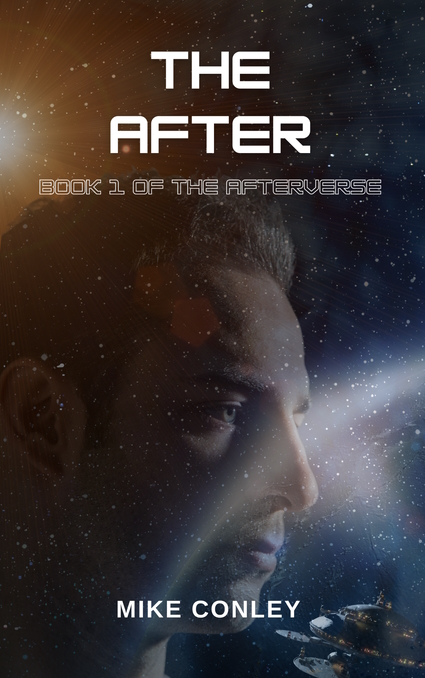 Published book
The After - Book 1 of the Afterverse Series
After an unexpected death, Artis finds himself in an alternate reality.

A universe with advanced technology and space travel. In this marvelous new reality, he finds he has more than he could ever ask for, including an extraordinary starship. He makes some great friends and finds an amazing woman, Zoe, that he falls hard for. In short, his new life is a utopic wonder.

With help from his newfound friends, Artis sets out to enjoy life and discover more about this new reality. However, some idiots have other ideas. For reasons unknown to the team, a religious, fanatical, and cult-like organization seeks to capture his newfound love. They will do whatever it takes to get her. Artis and his new friends, aided by a super advanced AI, will do anything and everything to protect Zoe.

In a reality where most people are good and few laws exist, a couple of idiots can mess it up for the rest of us. How will Artis and his team deal with this reality? Can they handle the threats of this religious cult?

If you like things like any The Mandalorian, The Expanse, Farscape, Firefly, or Renegade Star, you will probably enjoy this book.
Beta and ARC readers wanted
I'm in the search for Beta and ARC readers. To make sure we are all talking about the same thing, here are some basic definitions.
Beta reader
A beta reader is a test reader of an unreleased work writing (similar to beta testing in software), who gives feedback from the point of view of an average reader to the author.
A beta reader provides advice and comments in the opinions of an average reader.
This feedback is used by the writer to fix remaining issues with plot, pacing, and consistency. The beta reader also serves as a sounding board to see if the book has had the intended intellectual and/or emotional impact on the target market.
Beta reading occurs before professional line editing. Beta readers' feedback has a chance to alter the book prior to releasing.
Very, very few people use the term alpha reader. This is more often referred to as a Critic Partner. These individuals do not play the same roles as Beta readers. I feel I need to state this because of some recent posts frequenting some writing sites and social media. I am not looking for a Critic Partner at this time.
ARC (Advance Reader Copy) readers
An ARC reader gets a copy of an unpublished book offered to them in exchange for an honest review. Thus, an ARC reader is the person who reads the book pre-publication and posts a review before or immediately after the publication date.
ARC readers get the book as it will be published. Generally, ARC readers do not give feedback that will change the book. Their role is to review as a reader.
Are you interested in becomeing a Beta or ARC reader for me?
If you are interested in either role, please use this link to apply:
"Mom! Dad! It's evil! Don't touch it!"
–Time Bandits
Reviews and ratings are the lifeblood of Indie authors!
I ask that if you enjoyed the book, to please leave honest reviews. Please leave them at the store you bought the book from and if you use GoodRreads, leave one there as well. If you recieved a book free, you can still leave reviews on Amazon and Goodreads.
I cannot stress how important this is for me. It would go a long way to support me if you can take a few moments to create a review. Reviews power the algorithms of booksellers. More reviews helps the discoverablity of books on those platforms. Discoverablity leads to sales and ultimately allow me to write more books.

Thank you - Mike
Do you have feedback or questions?
Connect with me on socal media. I'm very approachable. Discord is a great place to chat if you would like to join. You can also email me or use another social platform. 
author Mike Conley
1913 Foxmoor ln, Lafayette
United States of America
You received this email because you signed up on our website or made a purchase from us.
Unsubscribe