Monthly Author Newsletter
Feb, 2023
It's been a few months since I've put out a newsletter. Please forgive my absence. Due to of losing my job at the end of 2022 and having to hustle day in and day out for some contract work to stay afloat, some of my author life had to be put on hold.
While I'm still out of full-time work, things are looking like they will get much better soon and I decided to pick back up on writing to help me stay motivated. Thus, I'm starting my newsletter again. And as you'll see in the updates included in this newsletter, I have been busy.
Please enjoy the rest of this update and perhaps consider joining me on a social platform or two.
I have a new Author Site
Same URL https://miketconley.com, but on a different platform. I streamlined the new site with only what I need and I believe it looks clean and well organized. Check it out.

While you are there, consider if you want to receive notifications when I release books or Kindle Vellas. You can add either of these options by going to the Newsletter link and filling out with the email you received this newsletter. Make sure to select all the options you want, including the option of newsletter. :)
If things are released within a few days of each other, I will merge them to send fewer messages.
New Cover - Same Book
The first update I have is The After has a new cover. I updated the cover a month and a half ago and the reception has been good. While I loved the original cover, this one speaks more to the genre and gives a feeling that I think matches to book.
Included with this were some edits, mostly rewording a few things here and there and taking out some repetitive words. One big change is the chapter that went over the Guide to The After was simplified and that guide extracted and put in an appendix in the back.
Available on Kindle Unlimited and Amazone (eBook & paperback)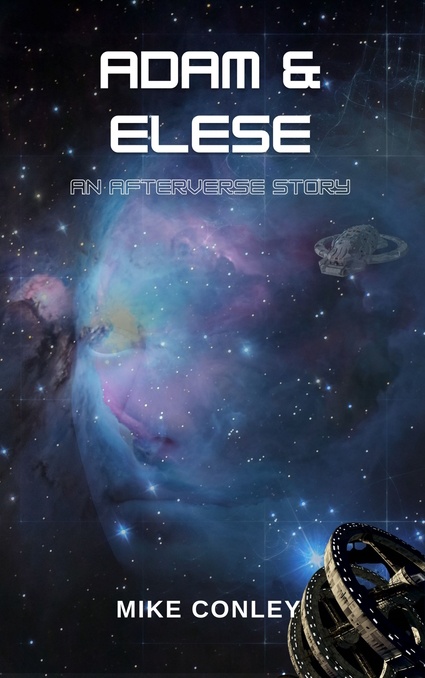 Adam & Elese - An Afterverse Story
Adam & Elese find themselves in an alternate afterlife in an alternate universe where space travel and high technology are commonplace. With the means to make their wildest dreams come true, they embark on an action-packed adventure to find happiness and fulfillment. But as they delve deeper into this new wondrous life, they soon realize that the true path to happiness may be more complicated than they imagined. Will they find the gratification and happiness they desire in The After?
Adam & Elese - An Afterverse Story is a side story to the main Afterverse series. The story takes place in the same universe and has some character and situation overlap with both book 1 and book 2 of the Afterverse series. It makes a great read for those who have read the books or as an introduction to my style of writing. The main characters introduced in this Novella will play roles in book 3 of the Afterverse.
This story is a fun look at what would happen if people got dropped into alternate afterlife in an alternate universe where all basic needs are met. What would you do given their situation? Personally, I would look for an interesting life with interesting people. Not all life in space needs to be war, some can be fun. But sometimes you need to work for the fun and sometimes you need to fight.
Found on Kindle Vella - First 6 episodes are available now and 2 episodes are released weekly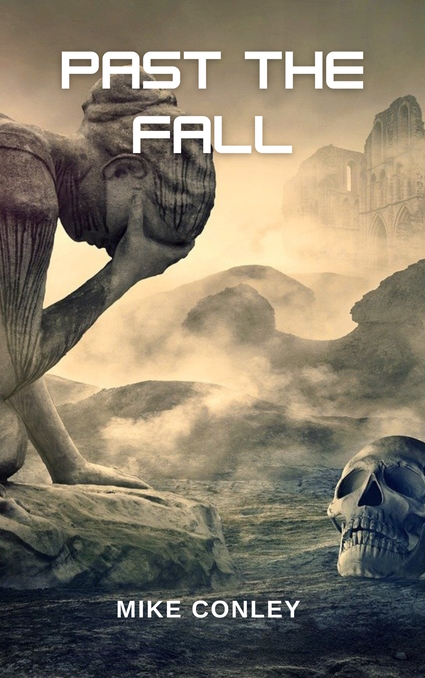 Past the Fall
The world was over. At least, that's what we thought at the time. But life always finds a way and so do we. It's ten years past the fall of society. Ten years past the fall of man. Ten years past the fall of everything. The world past the fall is hard, but some of us are harder. We have made progress, but we still must question, do we have what it takes to survive? What it takes to truly live? The will to do what needs to be done? The jury is out for many, but a select few called the 13 do.
Past the Fall is a look into a society attempting to rebuild. Trying not to lose all human progress and bring humanity from the brink of extinction. The Zombie apocalypse happened, but not how many thought it would. And with it came the worst in human behaviour. A group of survivors, the 13, decided they would do whatever it takes to survive and thrive. To bring back society from the brink of extinction. And they would be ruthless, if needed, to do so. This is their story, 10 years after the Fall. But their story isn't the only one. The Fallen has a new story too.
Zombies in Past the Fall are science based, and the rules for them are not what humans fantasized about.
Past the Fall is a post zombie apocalypse story. Please give it a try. First three episodes are always free on Vella.
Found on Kindle Vella - First 6 episodes are available now and 1 episode is released weekly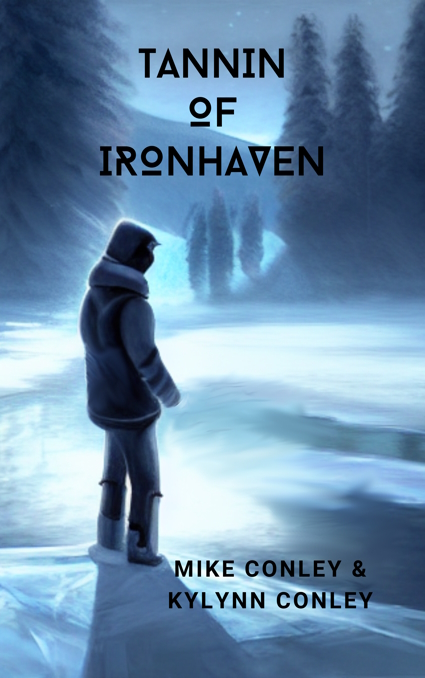 Tannin of Ironhaven
Tannin's life gets turned upside down when he meets two mysterious figures in the sleepy town of Ironhaven. After saving his life, Tannin gets drawn into a simple quest that he plays a larger role in than he could have ever imagined. Written by father-daughter duo Mike and Kylynn Conley (11yrs old), this short story is full of adventure, twists, and heart. Follow Tannin on his journey as he discovers the true power of friendship and the importance of standing up for what you believe in.
This is Kylynn's first foray into writing. She determined the genre, the story, the plot points, the character, and drafted some of the text. Mike took all that, added some humor and put it into a short story with Kylynn having full editorial decision making rights. This was a fun activity to get my Kylynn, who loves books, a chance to see what it takes to be a writer.
Tannin of Ironhaven is a fun, feel good urban fantasy. Please give it a try. First three episodes are always free on Vella.
Found on Kindle Vella - All episodes are available now.
The book be available on Kindle Unlimited and Amazon (eBook & paperback) on Febuary 10th.
So what is Kindle Vella?

As you can see above, I now have three works on Kindle Vella. So I want to make sure you are all familiar with it.
Kindle Vella is a platform that authors can use to share their stories with readers in an episodic style. The big feature of Kindle Vella is its serialized format—authors publish content in 'episodes,' and readers consume that content one episode at a time.
If you're a reader, here's how it works: you find stories and media through the Kindle Vella store and preview the first few episodes of the story for free. If you're interested, you purchase the story one episode at a time using tokens (more on that later). You can leave thumbs up and thumbs down with the stories you read and you can follow or favorite.
Kindle Vella is an interesting platform that has been around for about a year now. For the episodes you must purchase, they cost 1 token for every 100 words. Users buy tokens in bundles from 200 to 1700 tokens. 1700 currently goes for $14.99 and would give you enough to read 170,000 words. Which is typically the equivalent to a few books or a very long fantasy novel. So if bought in bulk, tokens are a cost effective way to read stories.
With the first three episodes free, the reader gets an idea if a story is for them. Only then would they purchase the next episode. And if the reader decides after a few episodes the story sucks, they are only out the number of tokens for the episodes they read, not the entire story.
Kindle Vella is available in the browser (including your phone browser) and it has apps for android & iOS devices, both phones and tablets. Sadly, it does not work on Kindle devices at this time.
Kindle Vella is still slowly rolling out more features to provide feedback. At this time, it is best to join my discord to give me feedback directly. Link for discord found towards the bottom of the newsletter.
FYI, I occasionally ask for names to use for unaliving in Past the Fall.
Beta and ARC readers wanted
I'm in the search for Beta and ARC readers. To make sure we are all talking about the same thing, here are some basic definitions.
Beta reader
A beta reader is a test reader of an unreleased work writing (similar to beta testing in software), who gives feedback from the point of view of an average reader to the author.
A beta reader provides advice and comments in the opinions of an average reader.
This feedback is used by the writer to fix remaining issues with plot, pacing, and consistency. The beta reader also serves as a sounding board to see if the book has had the intended intellectual and/or emotional impact on the target market.
Beta reading occurs before professional line editing. Beta readers' feedback has a chance to alter the book prior to releasing.
Very, very few people use the term alpha reader. This is more often referred to as a Critic Partner. These individuals do not play the same roles as Beta readers. I feel I need to state this because of some recent posts frequenting some writing sites and social media. I am not looking for a Critic Partner at this time.
ARC (Advance Reader Copy) readers
An ARC reader gets a copy of an unpublished book offered to them in exchange for an honest review. Thus, an ARC reader is the person who reads the book pre-publication and posts a review before or immediately after the publication date.
ARC readers get the book as it will be published. Generally, ARC readers do not give feedback that will change the book. Their role is to review as a reader.
Are you interested in becomeing a Beta or ARC reader for me?
If you are interested in either role, please use this link to apply:
For me science fiction is a way of thinking, a way of logic that bypasses a lot of nonsense. It allows people to look directly at important subjects.
- Gene Roddenberry
Reviews and ratings are the lifeblood of Indie authors!
I ask that if you enjoyed the book, to please leave honest reviews. Please leave them at the store you bought the book from and if you use GoodRreads, leave one there as well. If you recieved a book free, you can still leave reviews on Amazon and Goodreads.
I cannot stress how important this is for me. It would go a long way to support me if you can take a few moments to create a review. Reviews power the algorithms of booksellers. More reviews helps the discoverablity of books on those platforms. Discoverablity leads to sales and ultimately allow me to write more books.

Thank you - Mike
Do you have feedback or questions?
Connect with me on socal media. I'm very approachable. Discord is a great place to chat if you would like to join. You can also email me or use another social platform. 
Note: Some book links to books continan an affiliate links to earn a few extra pennies at no cost to the customer. 
author Mike Conley
1913 Foxmoor ln, Lafayette
United States of America
You received this email because you signed up on our website or made a purchase from us.
Unsubscribe