10 ways ChatGPT can reduce teacher workload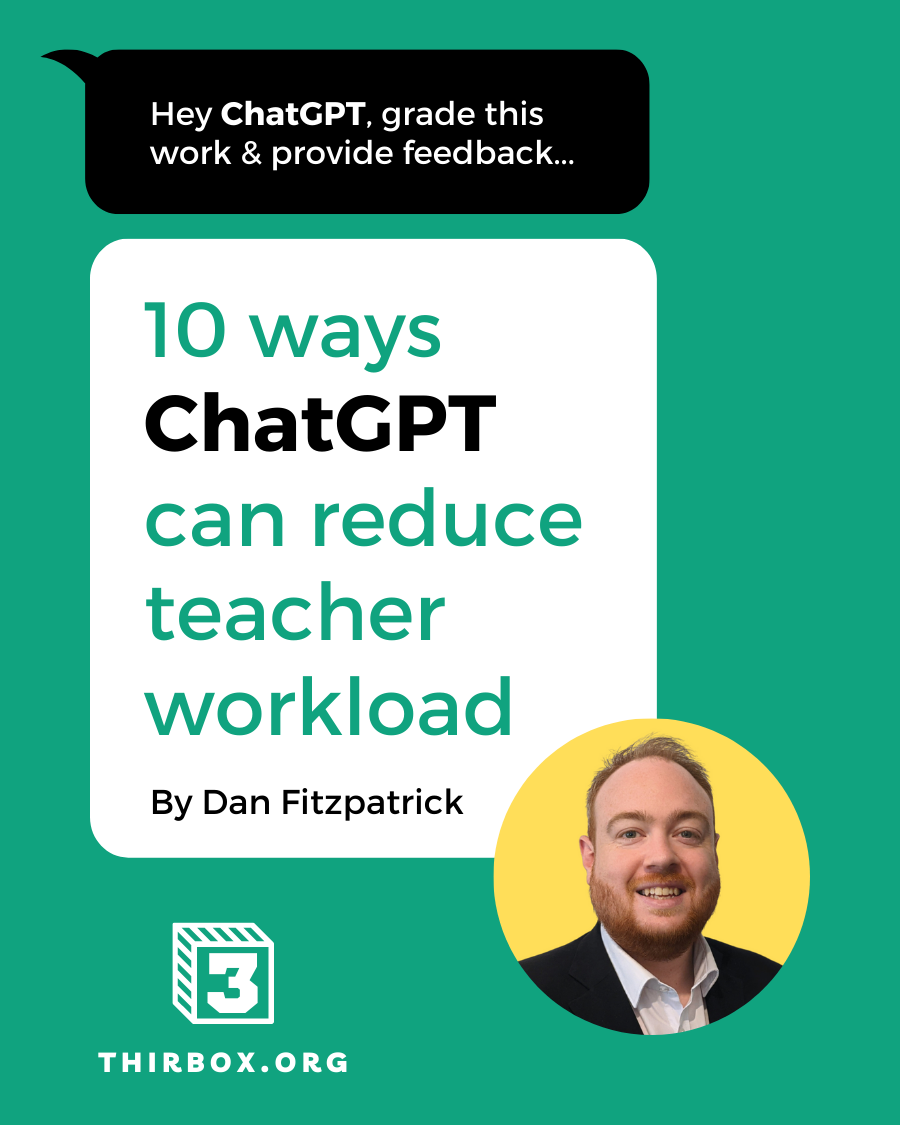 This is a thank you for attending a ChatGPT webinar and signing up to the newsletter.
The booklet outlines 10 ways teachers can implement ChatGPT straight away, to save them time and reduce their workload. Also includes bespoke prompts and a learning framework.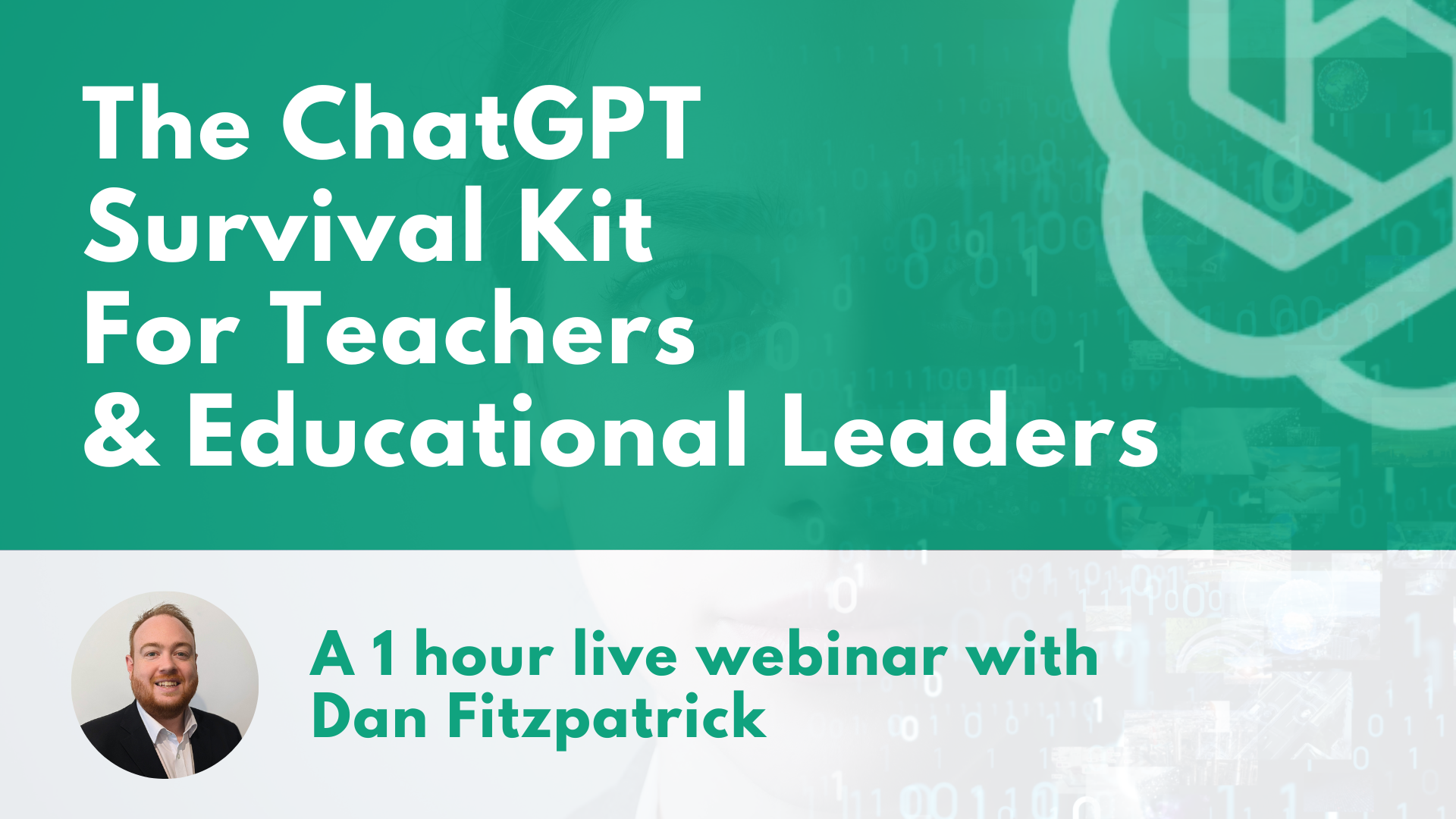 Only a few spaces left for this week.
Streamline Your Workload Without Sacrificing Quality With ChatGPT
Are you tired of spending hours creating lesson materials and marking your students' work?
Look no further! In this interactive and informative webinar, I'll show you how ChatGPT can revolutionise your workload. You'll learn how to easily generate tailored resources, booklets, and even questions for your students. Plus, I'll show you how to quickly mark work and provide personalised feedback.
Don't miss out on this opportunity to simplify your workload and get your time back. Sign up now!

ThirdBox
You received this email because you signed up on our website or made a purchase from us.
Unsubscribe