How to Create A Presentation In Minutes, So You Don't Have To Do It On The Weekend.
Smash Copilot ChatGPT and PowerPoint together to create information and visually attractive presentations for your class.

Follow These 3 steps!
I deliver presentation multiple times per week to students, teachers and industry. But do you want to know a secret? I have started to use a feature on the Copilot ChatGPT app to create my presentations.  
I am going to share with you how.

Step #1: Tell the AI tool what you want in your PowerPoint
Here's how it works:
Enter your topic title
Type in what should be included
Press 'Generate PowerPoint' and let Copilot do the rest
When writing about what to include you can provide titles and let the AI do the rest or be more specific to make sure what you want include dis included.
Step #2: Here's where the human comes in

The PowerPoint will be downloaded into your computer
Open in your desktop PowerPoint app or upload to OneDrive and open in Microsoft 365.
Check the content on the slides and edit what you'd like.
Quick note: The content on the slides is normally good information that relates to the the instructions you have entered. However on the occasion where you need to edit or add something you can now.
Step #3: Use PowerPoint Design to add visuals
Here's how it works:
Click on the Design magic wand and a panel will open on the right side.
Scroll down past the templates to the images
Select an appropriate image for that slide
Go back into the Design panel and select a template that you like best.
That's it! By following these simple techniques, you can create a presentation in a fraction of the time and claim your weekends back. 

The video above will show you how to do this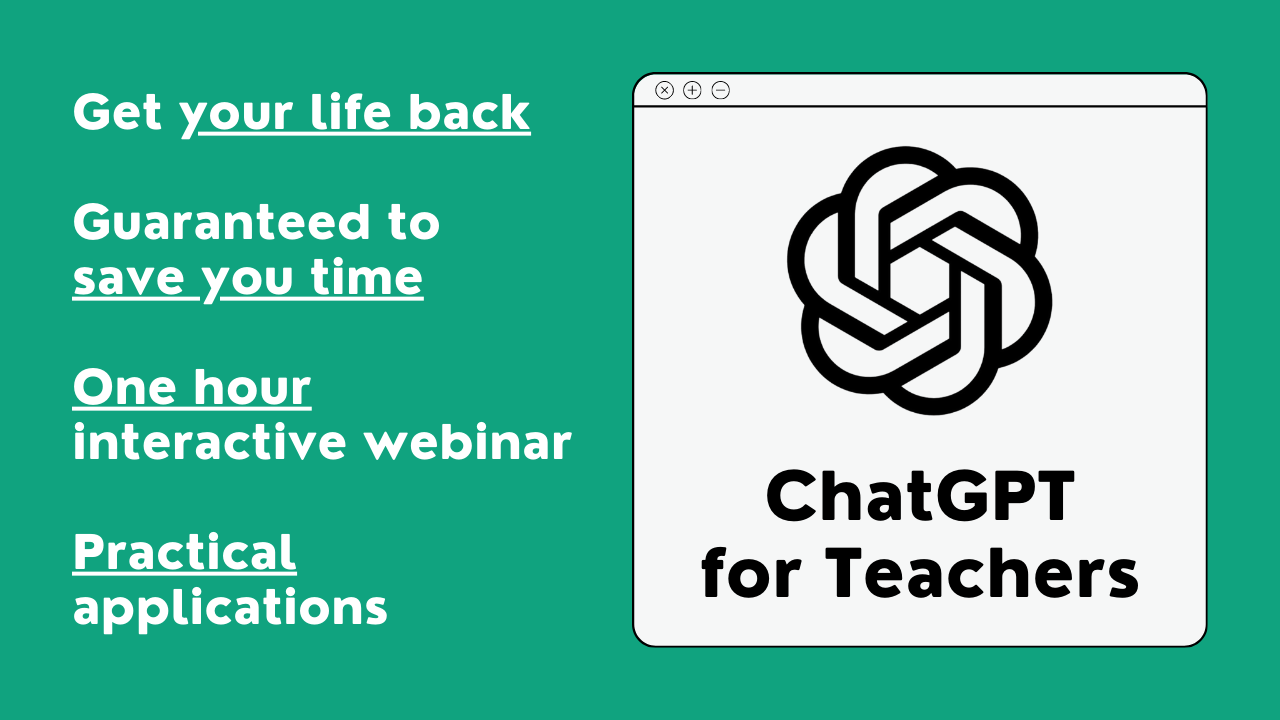 New Live Webinars
Streamline Your Workload Without Sacrificing Quality With ChatGPT
Are you tired of spending hours creating lesson materials and marking your students' work?
Look no further! In this interactive and informative webinar, I'll show you how ChatGPT can revolutionise your workload. You'll learn how to easily generate tailored resources, booklets, and even questions for your students. Plus, I'll show you how to quickly mark work and provide personalised feedback.
Don't miss out on this opportunity to simplify your workload and get your time back. Sign up now!

ThirdBox
You received this email because you signed up on our website or made a purchase from us.
Unsubscribe