Leadership Nuggets and News from 21Leadership - January 2023
What makes a team successful? And what questions should you ask yourself, as a leader, before kicking off your next team? That´s the topic of discussion in this edition's leadership nugget.
I am also excited to share that I am launching a new Agile Leadership - Advanced course and a unique and flexible Agile Leadership Education in 2023. In addition, I am also offering two new Scrum.org classes as public and private (in-company) training. One by popular request from leaders and one to provide Scrum Masters and other Scrum team members with new facilitation tools.
Thanks for reading!
Martin
THE LEADERSHIP NUGGET
IT ALL DEPENDS ON THE LEADER
This misconception is true to some extent, but maybe in a different way than you initially imagined.
Sure, the leaders' personality, behavior, or style are important factors in how teams perform, but it only accounts for 10% of how a team performs. According to research by Harvard University professor J. Richard Hackman, the most powerful thing a leader can do to foster effective collaboration is to create conditions that help members competently manage themselves.
Hackman's research suggests that condition-creating accounts for about 60% of the variation in how well a team eventually performs. The quality of the team launch determines the final 30% variation in how well a team eventually performs.
These are mind-blowing numbers, in my opinion. 90% of how teams end up performing is related to how we, as leaders, launch them and the conditions we provide them to perform.
To help you create better conditions for the team to succeed in the future, I encourage you to think about these 10 questions before starting a new team:
Can the team rally behind a compelling direction? Do they know what that direction is? Are the goals of the team product development related, organizational development related, team related, individual related, or a combination of the above?
What infrastructure does the team need to complete the mission? And what steps can you take to have the infrastructure in place before kicking off the team?
How will the team receive timely and trustworthy feedback on the results they are creating? How can you help make sure the team has frequent stakeholder, customer, and end-user contact?
How and what decisions are the team expected to make? Can you help them identify the team decision areas they are responsible for? And what decision areas you want to have a say in?
What are the constraints on the team? To what extent can they 're'-define the mission they are on?
What skills ("soft" and technical) does the team need, and what are the interdependencies and boundaries of the team?
Is there a way to make the team smaller and staff it only with full-time members to increase commitment and avoid "free riding" without introducing new dependencies?
What training does the team need to quickly learn to make good enough decisions as a team, solve problems as a team, and navigate conflicts as a team?
How will you support the team in its formation/team development process? How can you lay the foundation for the Scrum Master to coach the team as a team?
What areas of Agile Leadership do you need to improve to help the team grow? Are you ready to delegate and empower the team to make business-critical decisions?
CLICK THE LOGOS TO SIGN UP OR LEARN MORE
NEW 2023 TRAINING OPTIONS
Agile Leadership - Advanced
The Agile Leadership – Advanced (ALA) training is a unique three-part education only offered by 21Leadership. The training combines the latest Agile Leadership theory with peer and practice-based learning. The goal of the training is to increase your leadership effectiveness and inspire you to become a better leader, no matter your role.
Evidence-Based Management™
In the Professional Agile Leadership™ – Evidence-Based Management (PAL-EBM) one day course, participants learn what EBM is and how to apply it through hands-on, activity-based learning. The Evidence-Based Management™ (EBM) framework is an Agile approach to help leaders guide their teams toward continuously improving customer outcomes, organizational capabilities, and business results.
A Complete Agile Leadership Education
The Agile Leadership Bundle (ALB) gives you a unique 7 days Agile Leadership education with the flexibility many leaders need. Some of the benefits of the ALB include the following: 
Flexibility: You can take the three moduls within months or multiple years, and in any order you like.

Hands-on, activity-based learning experiences using highly consistent materials based on feedback from 350+ Professional Scrum Trainers from around the world.

Two internationally acknowledge Scrum.org certifications (PAL I & PAL-EBM I) with the option of a free second attempt if you don´t pass the first time.

Individual proof of attendance on your Scrum.org profile for the PAL-E and PAL-EBM trainings.

The 21Leadership Pocketbook on Agile Leadership Essentials.

A 10% discount compared to buying the trainings individually.
Professional Scrum Facilitation Skills™
Professional Scrum Facilitation Skills™ is an interactive course designed to help Scrum practitioners develop a facilitator's mindset, proficiency in facilitation skills, and learn when and how to select effective techniques for various circumstances. Strong facilitation skills enable better problem-solving, more effective Scrum events and greater team alignment, all leading to better outcomes.
DID YOU MISS A POST?
In case you missed it, here are my two latest blog posts and articles.
Please visit 21leadership.com/blog for more content like this.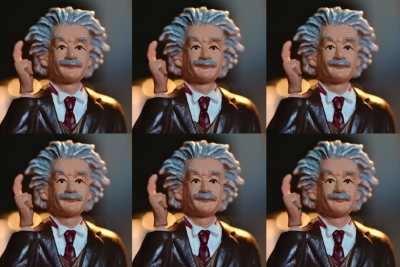 January 3, 2023
Do You Need Six Geniuses to Make Agile Work?
"You are definitely not a finisher," responded my wife over lunch after I had explained the Working Geniuses model to her. To make her point clear, she followed up by…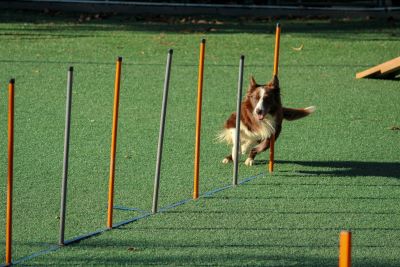 December 15, 2022
How to Improve Business Agility
The newly published 2022 Business Agility Report contains insight from 296 organizations worldwide. According to the report published by Business Agility Institute...
PLEASE SHARE THIS NEWSLETTER
SHARING IS CARING
Please feel free to share this newsletter with others if you find the information valuable. Anyone can register to receive future editions here: https://21leadership.com

FEEDBACK
Please tell me what you think of this newsletter. Send your suggestions, praise, tips, or other comments to [email protected].
DISCOUNT
Thank you for sticking with me to the end.
Use the discount code to get 10% off the new Agile Leadership – Advanced training.
YOUR CODE BELOW
NEWSLETTER10
Stenstykkevej 43
2650 Hvidovre
Denmark