Hello ,

Welcome back to our monthly newsletter! The Newsletter follows the same structure as last time; the first part presents some insights from our research activities, whilst the second half keeps you up to date with our learning and networking opportunities.

At DataQ, our mission is to become the largest knowledge hub in Africa. To achieve that, we're dedicated to empowering communities by unlocking the power of their data resources. and committed to helping our clients make informed decisions and achieve their goals by leveraging our expertise and cutting-edge technologies. 

DataQ Forums:
DataQ Forums is a collaboration with 249Startups that provides an unparalleled platform for knowledge sharing and expertise building between professionals and decision-makers. Our forums offer a unique opportunity to network with top-tier industry experts and expand your skill-set in a dynamic learning environment.
February Forum - Artificial Intelligence Use Cases
At our fourth Forum, we dove deep into the world of artificial intelligence. Our exceptional speakers shared their invaluable insights and knowledge on the latest AI tools and their business applications, providing attendees with a great opportunity to stay ahead of the curve in this rapidly evolving field. Here are some of the forum highlights: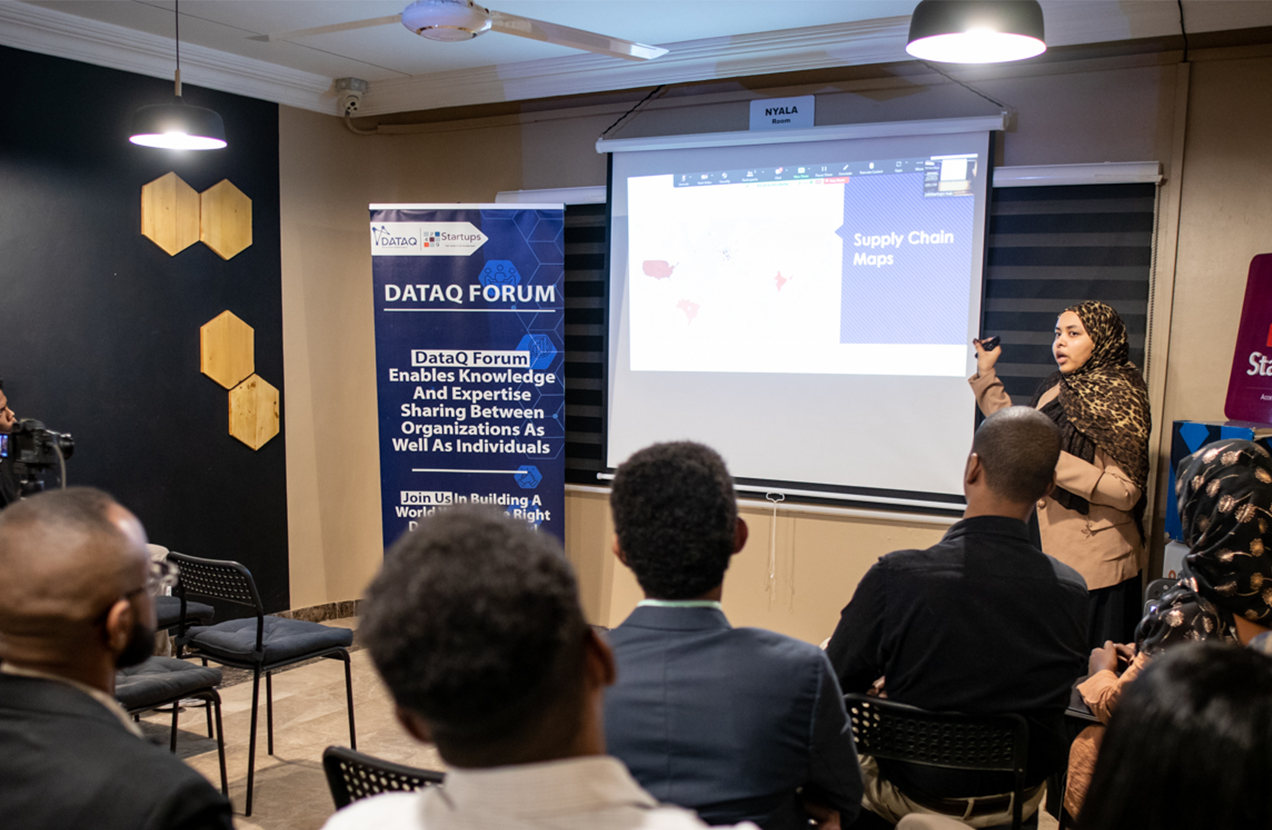 NLP for Improved Supply Chain Visibility
In the second session, Dr. Sara Saiddg, assistant professor at the University of Khartoum, gave an interesting presentation on using natural language processing to enhance supply chain visibility
Dr. Sarah began by emphasizing the importance of supply chain mapping. She then went on to present a case study of how a supply chain failure in 2011 caused Toyota's production to fall by 78%.
Next, Dr. Sara explained the concept of natural language processing and how it can be used in supply chain mapping. She highlighted how this technology can provide an enhanced level of visibility into second and third tier suppliers and buyers. [Link to full presentation]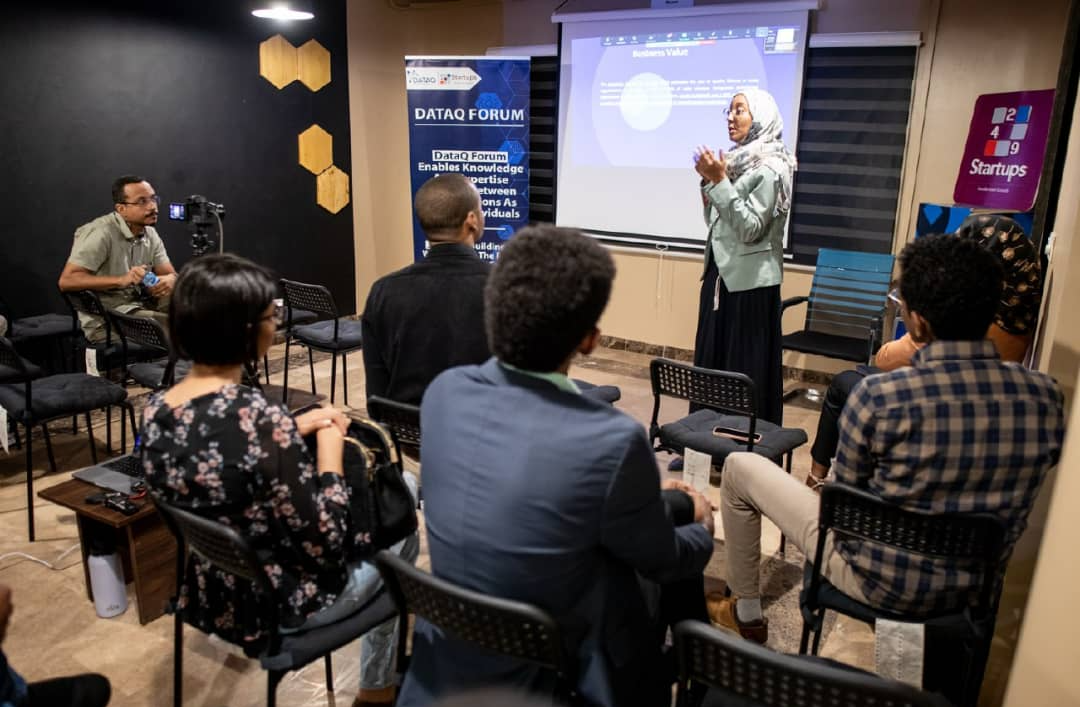 Object Recognition for improved Manufacturing
In the third Session, Shaimaa Mugtaba, Instructor and founder of Intelligent Pattern, gave us as session on how object recognition models can be used in quality control applications.

Shaimaa Starts by giving an introduction about artificial intelligence, Computer vision and object recognition. Shaimaa Then moves on to describe several use cases for object recognition algorithms, focusing on teh quality control use case.
Afterwards, Shaimaa explains how AI-based visual inspection of the production line, may increase defect detection rates by up to 90% as compared to human inspection.
[Link to full presentation]
March forum - HR Analytics: Sudan's Context and Way Forward
Our forthcoming forum is a fantastic chance to discover how to use HR analytics to boost your organization's engagement and performance. The forum is also a fantastic chance to network with Sudan's top HR and data analytics experts. Click here to find out more about the forum.
Application to the forum is closed, reply to this email if you'd like to participate in the upcoming forum. Special consideration will be given to HR professionals or Decision makers interested in developing their HR analytics capabilities.
Burj Alisraa, Inqaz road, Bahri, Khartoum
Sudan