Support for the weeks of
Sep 4 & 11, 2023
This 2023 documentary, The Natural Law, is an excellent introduction to Ayurvedic principles and the wisdom showing us that nature offers a path back to wholeness
The film follows Amish Shah who found that along with "success" he was experiencing ever-more debilitating illness. Shah has turned his journey of learning and healing into a compelling film, accompanied by a website offering additional information and partnership opportunities.
The Natural Law is a high quality production and includes extensive commentary from eminent practitioners including Dr. Vasant Lad, Mas Vidal, Dr. Marc Halpern, Dr. Kulreet Chaudhary, Dr. Trupti Gokani, John Hagelin PhD and others.
You may find this film to be highly useful for introducing Ayurveda to others. (We don't receive rewards of any sort when we make such recommendations. We simply share information we think you may find supportive.)
A note from the founder of Yoga Teacher Central
Knowledge for empowerment is much different from narrative for control.
Dear Friends & Colleagues,
With synchronous timing, the excellent and inspiring documentary ,The Natural Law, came out just as we were completing an update to the Ayurveda & Five Elements Intro lesson. I'm so excited for you to have this knowledge.

(I have just one bit of constructive criticism for the film: as I see it, a person who eats a "standard American diet" and drinks alcohol may have no idea that this subverts the body's inherent physiological balance and sets up addictive cycles. This not only makes the person unwell, but it also separates them from their intuitive knowing and the natural state of alignment with their body's innate wisdom. As a result, they may think that in order to make other, better choices, they will need to marshal a significant amount of willpower. If they've tried before to "eat better" or "moderate" without a structured approach and support, they may have found that it didn't work for very long, and then feel more discouraged and less capable of healing. I would think it could be super helpful to be more clear that cleansing the body and mind — while it may be quite challenging for a short period of time — will clear massive physical and mental clutter and resistance, and restore energy and clarity. This makes it MUCH, MUCH easier to make different choices moving forward. This knowledge of the empowering effects of a short-term focus on cleansing could preempt a tendency some may have to think they aren't ready for the change that holistic medicine requires.)
Something else I found interesting about the timing of this excellent film is that it follows months of our focusing on demonstrating the lack of data integrity in establishment, pharmaceutical-based medicine (including the corruption of  "regulatory" bodies and other systems of government oversight) and those who promote the corporate medical system not as a last resort but as the best and the only "scientific" option. At the same time, we've been publishing dozens of powerful research summaries showing the efficacy and safety of yoga (and other holistic protocols such as nutrition and Ayurveda) that get to the root of health issues — especially the extremely powerful impacts of stress and trauma on the nervous and immune systems, and chronic inflammation on the entire body-mind.

While I have begun to specifically lay out evidence that contrasts the two approaches side-by-side, the intention isn't to set up a warring mentality between pharma-based medicine and holistic medicine or to imply there's always a right answer. Rather, I wish to level the playing field by dismantling the artificial hierarchy that has been created by making it illegal to cite the benefits of nature's freely available healing herbs, food and spices, and requires those giving health information to kowtow to the establishment ("always check with your doctor" - even though "your doctor" is trained in prescribing pharmaceuticals, not in getting to the root cause of conditions or in using natural remedies that don't make money for the corporate sponsors of their education). I hope that by seeing the lack of data integrity, systematic censorship of natural medicine, and upliftment of drug-based medicine right next to the evidence of safe and effective medical knowledge that is cheaper, safer and more effective that the hierarchy will more quickly dissolve. (I gave a side-by-side example as it relates to a specific condition in a recent newsletter on osteoporosis. Again, the purpose is not say everyone needs to do this or not do that. The purpose is to dismantle the narrative control with empowering knowledge and evidence.)

We've worked very hard to make it easy for you to review the evidence yourself so that you can become aware of when "information" is in fact an effort to manipulate through narrative control, and choose instead to make evidence-based decisions, and empower others to do the same for themselves. I think this documentary does an excellent job of showing how this process works, as both the protagonist and the Ayurvedic specialists speak to the vital importance of becoming conscious and making empowered choices.

Ayurveda's intent is to reveal your true nature and interconnection with the consciousness of the Universe.
The aim of Ayurveda is to reveal the true nature of oneself, not only in terms of our particular body type, but as interconnected with the overall divine consciousness of the universe.
This Week's Mini Quiz
Which of the following statements apply to Ayurveda?

Which of the following statements apply to Ayurveda?

Quiz results

0

%

0 out of 0 correct answers

---

This Week's Mini Quiz
Which of the following statements apply to Ayurveda?

---

Which of the following statements apply to Ayurveda?
Within the indigenous knowledge of human civilization, we find the Mother of all medicine.
'Ayu' comes from the root 'ayuh,' which means life, and 'veda' comes from the root 'vid,' meaning to know, to understand. If you understand the body, the mind and the soul, this is known as ayurveda… Ayurveda is as old as civilization. It is the mother of all other systems of medicine, whether they be allopathic or homeopathic. In ayurveda you will find treatment of disease through remedies which give the same symptoms as the disease, as in homeopathy, and also remedies which give symptoms opposite to those of the disease, as in allopathy. Ayurveda uses both methods.
What's New
View free samples of Asana Teaching Guides here. Purchase in store here. Trainer members: customizable versions here.

Anatomy of Knees, Lower Legs & Feet

Wonderful and practical updates to this excellent lesson. Includes vital information on the significant impact that releasing tension in the calves can have, and stretches and poses that can help. Vocab: achilles tendon, ankle joint, calcaneus, calf muscles, femur, fibula, fibularis longus, foot extensors, foot flexors, gastroc, knee joint, lateral arch (of the foot), medial arch (of the foot), patella, peroneus longus & peroneus brevis, plantar fascia, sesamoid bone, shin splints, soleus talus, tibia, transverse arch (of the foot).
Ayurveda & the Five Elements / Forces of Nature Intro

This lesson has been significantly updated. Includes greatly expanded coverage of the Five Elements / Forces of Nature and a new vocabulary list: aether / ether, "agni," air element, "akash / akasha," ayurveda, earth element, fire element, five elements / forces of nature, "jal / jala," "panchamahabhutas," "privthi," "vayu," water element.

How Immunity Works – The Terrain Theory of Health & Disease vs The Germ Theory

We've added more to this curation of readings which explains why some people get sick while others, when exposed to the same pathogens, do not. Also, assessments are now available for this and all the Immune System lessons. This is such powerful material! And assessments provide the teachings in a super-succinct format, helpful for review, lecture support, and other communication and learning needs.

Bone Health & Osteoporosis

Don't miss this powerful series. Become familiar with factors that affect bone health and strength, issues related to measuring it, what causes bone fractures, the medical definitions of osteopenia and osteoporosis, and the effects of pharmaceutical drugs prescribed for them. Be prepared to discuss the implications of Dr. Loren Fishman's research; seven considerations when teaching yoga with an emphasis on bone strength; 10 subjects that provide background knowledge, plus 6 key teaching resources to support an emphasis on bone strength.
With this 3-minute slide show, we hope you'll get a sense for how uniquely powerful the Asana Teaching Guides are in offering truly valuable support in your lifelong quest to optimize teachings for all students. Free samples here. More details and purchase here.
Seasonal Dosha-Balancing
Select the image for a general approach to balancing current seasonal energies. Select the season title to see asana recommendations in particular.

Coming Up
Scroll down for moon phases and current astrology.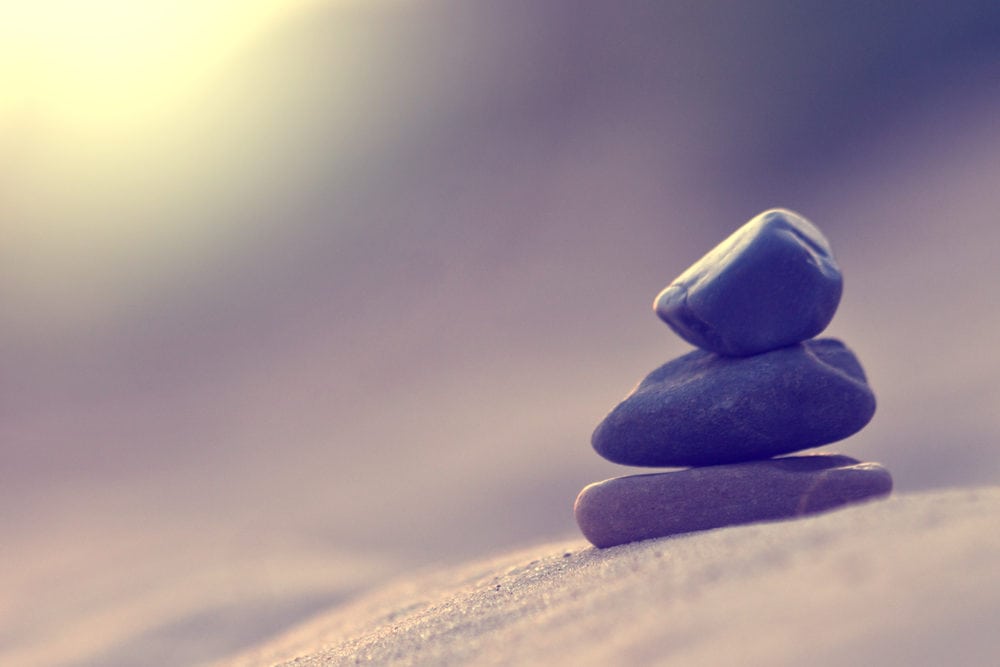 How You Can Benefit By Continuing to Grow Your Knowledge of Ayurveda Principles
Ayurveda Lesson Series

Ayurveda & Five Elements Intro
Doshas
Diet & Lifestyle
Vata-Balancing Asana
Pitta-Balancing Asana
Kapha-Balancing Asana
Why it Matters
And why does this knowledge matter to yoga teachers?
Ayurvedic practitioners are highly trained and experienced doctors, and connecting with such experts can be life-changing. In addition, having an ever-growing working knowledge of Ayurveda principles can support you in a variety of ways. For example:

Ayurveda can lend profound insight for identifying imbalance, plus safe and accessible considerations for lifestyle choices to help restore balance.
An Ayurvedic perspective is ideally suited for seasonal class planning. It offers wisdom that can guide choice of practices for promoting balance. See: Seasonal Yoga Hub.
An understanding of doshas provides a logical way to individualize Hatha Yoga practices (asana and pranayama) as well as diet and other lifestyle practices. For example, a student who describes a non-stop work day and fiery approach to life may wish to explore a pitta-balancing routine.
Students may ask their teachers questions that go beyond the philosophies and practice of Hatha Yoga. Of course, teachers who are not Ayurvedic practitioners should avoid responding outside their areas of expertise and never "prescribe" a practice of any sort. But when supporting and empowering students in developing their inner awareness and their support systems, the powerful wisdom of Ayurveda can provide a helpful perspective to point them toward.
Following are a few excerpts from the first lesson, Ayurveda & Five Elements Intro.
AETHER / ETHER — The field which connects and permeates all things; in modern science, there are many other names for it, including Dark Matter, the Higgs Field, Quantum Vacuum and others; among the five elements / forces of nature, it's the one that transcends and includes the other four ("akash / akasha")
"AGNI" — Fire
AIR ELEMENT — One of the Five Elements ("vayu"); governs movement, change, adaptability, creativity, wind, nervous system, respiratory system
"AKASH / AKASHA"— Aether / ether, space
AYURVEDA — "The science of life," an ancient science of healing for both body and mind based on the Vedas; often called the "sister science" of yoga; teaches that health is the balanced and dynamic integration between environment, body, mind, and spirit
EARTH ELEMENT — One of the Five Elements ("privthi"); governs structure, stability, groundedness, rocks, soil, skeletal system, tissues, cells
FIRE ELEMENT — One of the Five Elements ("agni"); governs transformation, creation, destruction, digestion, metabolism, mental processing
FIVE ELEMENTS / FORCES OF NATURE — Vedic teachings have at their basis the notion that the universe is composed of ether, air, fire, water and earth ("panchamahabhutas")
"JAL / JALA" — Water
"PANCHAMAHABHUTAS" — Five great elements (aether, air, fire, water and earth)
"PRIVTHI" — Earth
"VAYU" — Wind or direction of energy; in Five Elements, the air element
WATER ELEMENT — One of the Five Elements ("jal / jala"); governs flowing motion that nurtures and sustains life, emotions, vitality, life, rivers, sea, blood, lymph, circulation
Foundational Principles
Five elements or forces of nature form three basic humors of the human body.
The three humors, or doshas control the basic physiological functions of the body.
The tissues of the human body are in seven basic forms: tissue fluids, fat and connective tissue, blood, bones, marrow, muscle and semen.
The body has three waste products that result from metabolic and digestive functions: feces, urine and sweat. If doshas are not in balance, "the waste products of the body are not effectively eliminated and these lead to further complications like diarrhea, constipation, asthma, rheumatoid arthritis… urinary tract infections, cystitis, gastric pain… skin irritation problems, [and] improper fluid balance." (source)
There are 13 categories of biological fire (agni) in the body, including the very important one responsible for digestive fire (jatharagni). "Digestive fire is important in controlling the normal microflora, proper digestive functions and provision of energy to the entire body. Any disturbances in its balance creates discomfort to the gastro-intestinal tract and results in pathological complications." (source)
The Five Elements / Forces of Nature
Vedic teachings have at their basis the notion that the universe is composed five forces, or five elements. The "panchamahabhutas" (five great elements) are: aether, air, fire, water and earth.
"Knowledge of the five elements… can enable us to develop deeper insights into the subtle laws of nature that govern our mental-emotional health, and to use yoga to attain greater wisdom and a deeper intuition of how the universe operates." (Tias Little)
The elements are said to form a symphony that holds the universe in harmony.
Each person's Ayurvedic "fingerprint" is based, in part, on the way in which these elements combine in each individual.
Aether / Ether (Akash / Akasha)
Akasha is a Sanskrit word meaning "ether": all-pervasive space. Originally signifying "radiation" or "brilliance," in Indian philosophy akasha was considered the first and most fundamental of the five elements… Akasha embraces the properties of all five elements: it is the womb from which everything we perceive with our senses has emerged and into which everything will ultimately redescend. "The Akashic Record" (also called "The Akashic Chronicle") is the enduring record of all that happens, and has ever happened, in the whole of the universe.
Ervin Laszlo, Science and the Akashic Field: An Integral Theory of Everything
Aether / Ether (Akash / Akasha)
The space for other elements to exist
The space between objects, allowing for distinction between forms
Sounds, consciousness, inner knowledge, and peace
In Nature — Gaseous clouds, earth's atmosphere
In the Body — Cranium, spaces within pelvis, mouth, ears, nostrils, abdomen and respiratory tract
See also: The Nature of Reality: Introduction & Terminology, What is Consciousness? and The Science of Oneness
Air (Vayu)
Air represents the very breath we breathe, it is essential to our life force… Air is a metaphor for life – we breath in fresh air and newness and we release what is stale, always in balance, always in perfect harmony. The symbol of the Wind represents the element of air; it rules communication, thought, song, and inspired ideas. It also signifies change with qualities both positive and negative. The wind blows from each of the four directions, and there are different qualities bestowed by each... Whichever way the wind is blowing for you, the message, which the wind whispers or shouts, is a challenge. It may take courage at first to turn and face the wind, but you will find exultation in moving toward it and receiving its lessons… Windstorms provide necessary chaos to clear the air and spread seeds so plants and trees can take root in new fields… Just know that all storms have great value if you can remain neutral during their course. Greater clarity and good things will come from it all. Remember: this too shall pass. –
Air (Vayu)
Movement, change
Adaptability, tolerance
Creativity, coordination
In Nature — Oxygen, wind
In the Body — Lungs, nervous system, respiratory system
We haven't had a chance to review this series, but it's published on both Gaia and Yoga International, and thus we expect it's of a high quality.

Thrive: Self-Healing with Ayurveda

Teacher & Trainer Resources
You can get better and better at optimizing support for every student.

Student Safety & Adaptations
An incredibly important knowledgebase for all teachers to study. Includes practical and accessible teachings on adaptation, pain, and a plethora of conditions from body image issues to back pain, hip issues, anxiety, depression, sleep issues, addiction and recovery, grief, trauma & PTSD, arthritis, digestive and immune issues, headaches and much more.


Asana Hub
Highly organized and thorough teaching resources, so you can always efficiently get what you need. And when you have time, you can follow your curiosity "down the rabbit hole" in an organized and fascinating way to access the deep, deep knowledge available to you.

Themes & Readings
Organized by subject and by alpha list. Includes many aspects of wise practice such as grounding and right effort, plus more specialized subjects such as sacredness, gratitude, forgiveness, suffering, grief, change and transformation, dharma, emotions, and more.

Marketing & Promoting Teacher Trainings, Workshops, Immersions, etc.
Marketing and sales of yoga classes, workshops, immersions, and teacher trainings is a significant demand on teachers and trainers. Here we offer considerations and resources for marketing and promotion.
Newsletter Content You Can Share as Your Own
Content you can copy, edit and share. Monthly newsletters include seasonal topics, plus there's a library of content by subject.
No Membership Required
We receive no promotional, advertising or partnership revenue.

We subsist entirely on modest member dues.
We honor this healthy exchange with the people we serve and are pleased to waste no one's time or energy with the advertising model.

We give freely as well, via this newsletter and the Free Resources Hub which includes information on Yoga Alliance and certification, insurance providers, free lessons, self-assessments, teaching vocabulary and more.
Are you interested in planning a class that is aligned with the themes or energies of a moon phase, seasonal event, holiday or other observation? Here's a step-by-step approach for consideration:
Clear your mind and prepare to be open and creative by practicing / meditating. During or afterward, choose your class intention. (See also:

Strategic Class Planning:

A Process for

Inviting Inspiration.)
Using your intention as a guide, explore teachings, curations and theme plans on the Seasonal Yoga & Calendars Hub.
Choose a focus of asana and select a sequence. (Teaching toolkits include suggestions.)
Invite students to a class that will be dedicated to a related theme. (Links to templates for newsletters and social media content on Member Home.)
Create a class plan. (Option: create downloadable class notes using the Class Builder.)
Set aside time before teaching for personal practice (no matter how brief) to ensure you are embodying the teachings. (Personal Practice & Study)
Lead your students in an intentional class. (See also: Body Language, Authenticity & Presence.)
Current Astrology / Energies
7 min, Tanaaz, Cosmic Astrology Forecast Sept 3-9, 2023: Venus Direct
Music / Sound Frequencies
6 hrs, "Tibetan Healing Flute • Release Of Melatonin And Toxin • Eliminate Stress And Calm The Mind"
23 min, Lemon and Soul
00:30  Cristo Redentor

06:32  Into The Deep Blue

15:09  Gayatri Mantra (w/ Or Mahapatra)
1 hr, "Singing Bowls for Bedtime"
45 min, Phenomenal speaker and report of her learning from a pre-birth experience. (And the interviewer is one of favorites as well.)

1 min, Magnificent feat by a bobcat

8 min, "Teen With Autism Sings Like John Mayer"
18 min, The ever-loving Anita Moorjani (author of Dying to Be Me) on "LOVE is my Religion!"
Well-Researched Sources Countering the Institutional Narratives
11 min, I've been watching many of Eric West's reports on the devastation in Maui. He's brought forth many locals to directly communicate their experiences. One of his interviews with a local is here. In this video, he shows evidence for viewers to see themselves. Part 2 of melting cars is here.

FYI, apparently someone recently attacked West's character which is something that happens without exception these days. Surprisingly, in this case, he actually got a written apology from the accuser who says she confused him with someone else of the same name (after her reports went viral and he got massive blowback, even being fired from his job).

These days, all reporting - no matter how factual - that counters the official narrative will be met with "controversy" and attack.

No matter the source, we must each discern the person's motivation and observe the information they present with as much neutrality as we can. And I recommend routinely verifying sources, "going to the horse's mouth" as they say and being sure to see all comments in context.  Corporate news now specializes in clipping words out of context and not letting people finish a thought during interviews. In fact, that's my favorite part of neutral, reliable media : they let each person complete their sentences and reports. No interrupting or laying out the corporate narrative but rather actually seeking information.
I have found this guy's reporting so far to have been unquestionably vital.
More sources that may help to fill some blanks:
Implications
Knowing more about such subjects can often be traumatizing and disempowering. While we must honor the power of emotions and feel our feelings, there are also ways to frame knowledge in a way that is helpful rather than disempowering.

For example, I am noticing that ever-more people around the world are now immediately capturing evidence and communicating clearly about important events, finding platforms that can get their message out despite the narrative control of corporate media.

(In 2019, I began publishing whistleblower reports. In viewing the history of whistleblowers, and observing reporting in real time over the past number of years, I've been heartened to see a MASSIVE increase in people acting in a whistleblower capacity.)

Better quality information in a more timely manner means  humanity is getting to the bottom of such tragedies more quickly, enabling us to figure out how to give support in real-time that doesn't get co-opted, and putting longer-term solutions in place that prevent unnecessary tragedy in the future.
Aug 8, 2023

Yoga Teacher Central helped me organize my first yoga teacher school application, which was approved! Looking forward to using the resources I now have available in your site. Thank you so much for all your help and guidance.
- Ra Vincent, Ra Yoga & Bodywork


July 28, 2023

My Yoga Alliance application was approved! YAYYYYY!!! Looking forward to using the resources I now have available from your site. Thank you so much for all your help and guidance.

July 26 2023

Thank you so much for your assistance. It was really helpful. I had a call with Yoga Alliance yesterday and explained to them the rationale behind [having training content on adapting for individual needs such as pain].

I also backed it up with the details you provided. They were happy with it and asked me to add a disclaimer [that teachers don't recommend treatment or diagnose - which we already include in our materials].

After I edited the document and resubmitted it, they approved it within hours! Thank you so so much! This is the happiest thing ever!

July 17, 2023

This trainer used our materials to support her foundational level teacher trainings. She then re-joined, and sent this note...
We are planning an advanced training. We truly appreciate YTC. You make our lives so much easier.

- Alfhildur Gudlaugsdottir, Iceland,  www.omsetrid.is
December 4, 2022

I absolutely love your material. You are so passionate and knowledgeable. Thank you for all your hard work.
I was having trouble figuring out what I should download but I used the spreadsheet and just downloaded everything that was listed under "Foundations." It became life saving.
This is very good information. I look forward to continuing to grow my collection. Thank you for making my job as a studio owner so much less time consuming. I appreciate your continued support.
July 19, 2022

I am renewing as your site is just invaluable. I love it and I'm very grateful.
February 10, 2022
While my original intention was to access resources to prepare for a YTT, I have been using your site daily for self study and to level up my own knowledge/teaching. I've (only) been teaching for 7 years and even though it's something I do everyday, the more I learn, the more I realize just how little I know. Everyday, I learn something new and it makes me feel more confident teaching my classes safely.

I am running a workshop on Yoga & Stress (so timely and also inspired by your site!) and the handouts are perfect for students to take home. It's interesting without being too heavy. As for all the information on the site — my goodness I just keep going further and further down the rabbit hole!

It's disturbing to think that there are instructors out there with less experience/knowledge who are teaching and long-time instructors who haven't upgraded their education, just teaching what they've always taught. Anyway, I really appreciate you and the invaluable resources you've made accessible to me and the yoga community at large. I am already a better teacher for it. Thank you.

- Shelley D'Amico, owner of Namaskar Yoga Studio in BC, Canada
July 31, 2021

From a trainer member whose lengthy teaching and training experience includes training within the Canadian school system...
You are both amazing. I am so impressed with this all! The content is beautiful and it was an awesome decision on my part ;) I love your style of work! I will be recommending you to all I know.
February 9, 2021
From a trainer member and studio owner with extensive business, education, and training experience...
I have a manual for my 200hr YTT and wanted to add more information and structure it differently, but I was getting overwhelmed with the project. I found your website and was so surprised at the amount of information and knowledge that it made me smile so hard and it is absolutely worth the money I paid. The amount of work and research your team has put into this base is amazing and needed so THANK YOU for making my life easier. What would've taken me so long to put together, now I feel confident I can put together in a week. What also makes it so good is that you have also allowed me to edit, reprint and distribute without the hassle of copyright issues. This to me is priceless! So sincerely thank you and I am glad I invested in your products!

- Sanaa Jaman PhD, Tru3Yoga
January 31, 2021
From a trainer member who built her entire 200 hour curriculum, training manual and assessment plan using our material...
I have to say, the info is fantastic– as I've been looking through it, it is so comprehensive and amazing!! Yes, it gives us the support to teach and communicate with students in a way that brings out the best we can be. We can deliver the knowledge in a way so that they can be the best they can be, too… and to know it's only the beginning. Thanks for all this.
August 6, 2020
From an experienced and knowledgeable teacher whose formal training has been in India and his practice and teaching has been primarily in the U.S...
As I'm working with these resources in a more in-depth manner, I remain blown away by their quality and detail. They align so well with all of my own resources, and I am having the *MOST* fun creating with it. As I'm creating more and more, I see how your promise of helping yoga teachers be their best is not just good marketing-- its something you are truly doing. Having help organizing this material has allowed me to present it with a maximum of efficacy for retention and understanding for students with such varied interests and backgrounds.

The resources that you provide fit together so nicely [and inspire me to share my love for mythology, chanting, and so on.] It feels a bit like I'm now prepared to defend a thesis -- able to speak extemporaneously on each of the many topics and then field questions as they come up dynamically... its just SO much fun.

- Michael Joel Hall, Yoga Teacher and Coach
March 27, 2020
Hi Shelly - I wanted to share with you that I heard from Yoga Alliance today for the first time about my Yoga School application. He said the outlines and information shared was so well done that just minor technical tweaks were needed. He said I made his job easy and that it was not "if" my application would be approved, it is just a matter of 'when'. I used the syllabus you offered with the purchase I made from Yoga Teacher Central with just some minor changes. I so appreciate the information you are making available to the yoga community and am beyond grateful.
March 7, 2020
This trainer summed up exactly what we've been trying to achieve with a brilliant analogy...
It's definitely been a valuable investment. I feel like I received the blueprint for the ideal house structure and now I can decorate with my own style. :)
Connect with a fellow yoga lover (geek)
Yoga Teacher Central
135 Bear Wallow Ln, Sedona
United States of America
You received this email because you signed up on our website or made a purchase from us.
Unsubscribe