Support for the weeks of:
May 1 & 8, 2023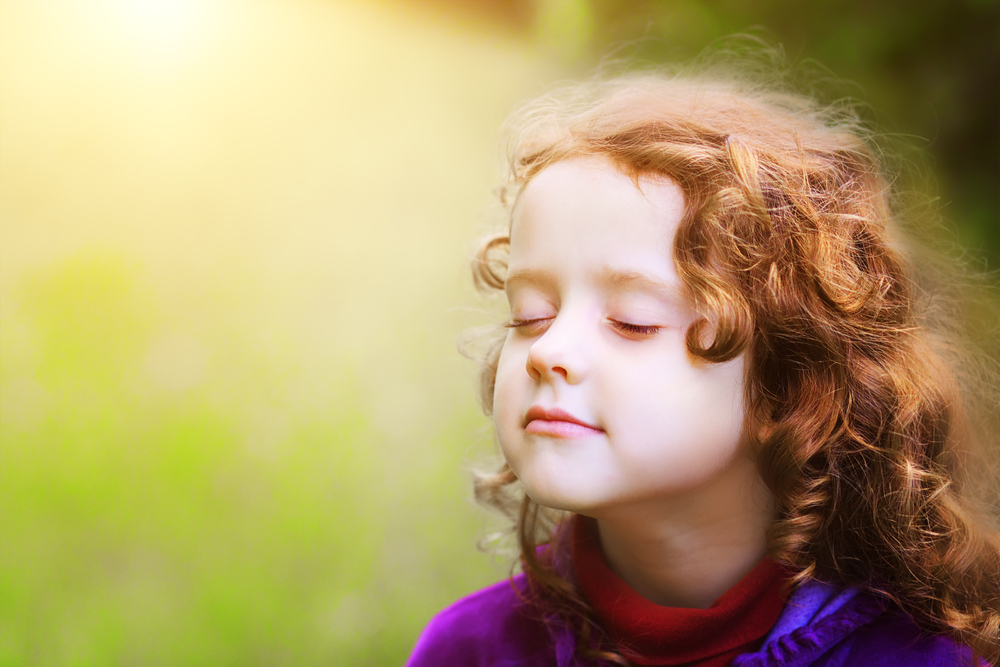 The primary purpose of breathing is to supply fresh oxygen to the blood and cells, and to discharge carbon dioxide.
"Every cell in the body needs to breathe — taking up oxygen, burning fuel, generating energy, and giving off carbon dioxide. This process, known as cellular respiration, depends on an exchange — moving oxygen all the way from the atmosphere to lungs, to blood, and to cells, and at the same time moving carbon dioxide from cells to blood, to lungs, to atmosphere. – H. David Coulter, Anatomy of Hatha Yoga 2001 p 68
"The unchanging and constant goal of respiration is the oxygenation of the blood. The cells in the tissues need oxygen to function properly, and it is brought to them via the arterial blood, which comes from the lungs and the heart. This mechanism produces a waste product, carbon dioxide, which is carried in the venous blood back to the heart and lungs… Since oxygen cannot be stored in the body, respiration is required without cease, day and night. However, the act of breathing does not always strictly depend on the oxygen needs of the body. [It] may also serve other purposes, and be dependent on other circumstances. – Blandine Calais-Germain, Anatomy of Breathing 2006 pgs 15 & 16 link
Yoga teachings and practices revere, observe, and optimize the breath above all else.

In honor of the unparalleled importance of breathing, this week we review research studies showing that masks are not only ineffective as a virus protocol, they cause harm.

We review research showing the harm from re-breathing carbon dioxide.

Carbon dioxide (CO2) is the waste product caused by cellular respiration that is naturally expelled with the exhalation. Mask-wearing causes CO2 to be re-breathed.
(There are other social and emotional issues from mask-wearing that are not covered here.)

In this 27-min video from Jan 13, 2023, UnHerd's Freddie Sayers meets with two medical scientists on the extensive data concerning masking. All cited studies are listed in the video description and a transcript of the video is here.

What's New
View free samples of Asana Teaching Guides here. Purchase in store here. Trainer members: customizable versions here.

Urdhva Dhanurasana

This wildly comprehensive and specific Asana Digest now includes 22 variations, teaching videos, in-depth sequencing guidance plus 8 sample sequences.

Bhekasana / Mandukasana

This updated Asana Digest includes sequencing support and helpful teaching ideas for making this valuable stretch more accessible.

Hip & Leg Stretches

This new Asana Teaching Guide is rganized by quad & hip flexor stretches, hamstring stretches, outer hip stretches, inner thigh & groin stretches, plus hip and leg flows. These practices can be used to warm up the body or to prepare for particular target actions; to serve as preparation for more physically strenuous asana; to prepare for a static hold; or to prepare for or support Restorative Yoga and Meditation. Some of these practices may also serve as alternatives during injury or other conditions.
It's incredible how transformative it can be to be in a space where it's not only okay, but welcome, that you just live and be happy in the body you have today.
A note from the founder of Yoga Teacher Central
There's Always More to Learn & Offer
Dear Friends and Colleagues,
While working on site content recently, I was reminded of how many dedicated teachers have offered their experiences for others to learn from. I've spent more than 12 years completely dedicated to reading hundreds of yoga books and thousands of article and studies, going through it all with a fine-tooth comb and drawing out key points, all in an effort to make it easier for teachers and trainers to grow their toolbox of techniques for optimizing their support of students.

Those students you serve are mothers and fathers, brothers and sisters, neighbors, craftspeople, teachers, healthcare providers, midwives, farmers and gardeners, counselors, spiritual advisors, healers, visionaries and leaders. They're our fellow humans, and the more balanced and healthy they are, the more capable they are of optimizing their life and making a positive impact on our communities and the Earth. In other words, I think what you do is wildly important.
I hope you'll consider how you can keep up-leveling your offerings, such as developing an Applied Yoga Community or other ways you've been dreaming about. Please write anytime to let me know what you're up to, or anything you need.
Coming Up
Select these links for themes and teaching support. Scroll down for seasonal dosha-balancing, moon phases and current astrology.

This week

Beltane in Northern, Samhain in Southern (May 1)
In about 7 weeks

Solstice (Jun 21)

Breathing affects everything!
Breathing affects your respiratory, cardiovascular, neurological, gastrointestinal, muscular, and psychic systems and also has a general effect on your sleep, your memory, your energy level, and your concentration. Everything you do, the pace you keep, the feelings you have, and the choices you make are influenced by the rhythmic metronome of your breath.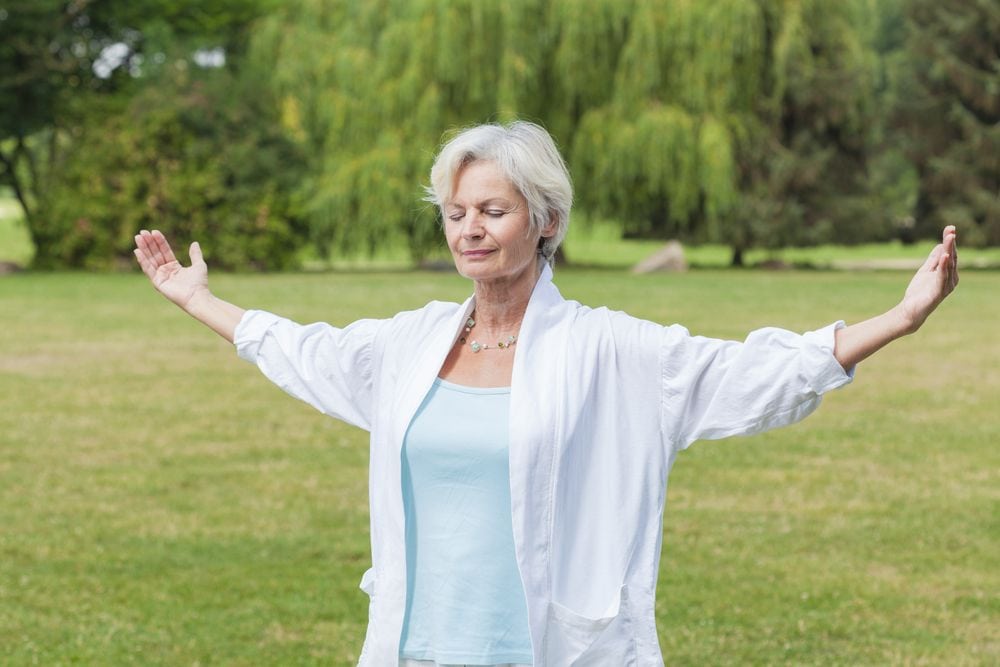 Examine this vital subject from an organized and methodical perspective.
Breath & Pranayama Lessons
Anatomy, Physiology & The Basics of Breathing
Teaching Fundamentals
Yoga Philosophy Underlying the Practice of Pranayama
Teaching Traditional Pranayama Techniques
Anatomy, Physiology & The Basics of Breathing




Nervous System Overview – Gain an understanding of the foundational anatomy and physiology of the nervous system. link

Stress & Relaxation Response – Understand the functioning of the sympathetic and parasympathetic nervous systems, and the workings of the Stress Response, Fight or Flight Response and Relaxation Response. link

Why Yoga Works – Be proficient in communicating how yoga impacts the nervous system and stress, and the many profound effects this has on health, including genetic expression (epigenetics). link

Respiration / Breathing Introduction – Gain an understanding of the foundational physiology of the respiratory system. link

Accessory Muscles & More – Become familiar with the nasal cycle and lungs, plus the differentiation between primary and accessory respiratory muscles and the muscles used for inspiration and for expiration. link

Healthy & Restricted Breathing – Become knowledgeable about the power of the breath to affect physiology and emotions, and the causes and effects of breathing issues, including reverse/paradoxical breathing and chest breathing. link
Teaching Fundamentals

General Cautions – Become clear on the cautions related to practicing pranayama and become knowledgeable of best practices for teaching about the breath, including teaching to beginners. link

Natural Effortless Breathing – Become proficient in the naming conventions related to natural breathing and diaphragmatic or belly breathing; characteristics and benefits of natural breathing; and ways to teach belly breathing, the three-part breath and effortless breathing. link

Basic Breath Training – Understand the difference between unconscious and conscious breathing and techniques for guiding students in conscious breathing that slows their breathing rate and expands respiratory capacity. link

Yogic Breathing – Understand the differences between clavicular, thoracic and diaphragmatic breathing and become knowledgeable on expert teachings related to conscious exhalation and diaphragmatic rib cage breathing. link
Yoga Philosophy Underlying the Practice of Pranayama
Energy & Subtle Body Anatomy – Gain an understanding of the yogic perspective on how life force energy moves and functions within the physical, mental and emotional bodies. link

Eight Limbs: Pranayama – Understand the philosophical perspective on the purpose and effects of the practice of pranayama. link
Teaching Traditional Pranayama Techniques
Consciously chaning the breath leads to big changes.
Your breath is part of a stress or pain response that is the easiest to consciously change. There is no way to consciously block the transmission of a pain signal from one brain cell to another or ask your adrenal glands to stop releasing stress hormones. You can, however, easily learn to slow down or deepen your breath… Small changes in your breathing can lead to big changes in how the mind and body function, including lowering stress hormones and reducing your sensitivity to pain.
Teaching Resources
You can get better and better at supporting students.

Student Safety & Adaptations
An incredibly important knowledgebase for all teachers to study.


Asana Hub
Highly organized and thorough teaching resources.

Themes & Readings
Organized by subject and by alpha list. Includes many aspects of wise practice such as grounding and right effort, plus more specialized subjects such as sacredness, gratitude, forgiveness, suffering, grief, change / transformation, dharma, emotions, and more.

Pranayama & The Breath Hub
A comprehensive curriculum and teaching support for identifying restricted breathing and moving through a safe and effective process of basic breath training, yogic breathing, and more advanced pranayama.
Newsletter Templates
Content you can copy, edit and share. Monthly newsletters include seasonal topics. And there's a library of content by subject.
No Membership Required
We receive no promotional, advertising or partnership revenue.

We subsist entirely on modest member dues.
We honor this healthy exchange with the people we serve and are pleased to waste no one's time or energy with the advertising model.

We give freely as well, via this newsletter and the Free Resources Hub which includes information on Yoga Alliance and certification, insurance providers, free lessons, self-assessments, teaching vocabulary and more.
Are you interested in planning a class that is aligned with the themes or energies of a moon phase, seasonal event, holiday or other observation? Here's a step-by-step approach for consideration:
Clear your mind and prepare to be open and creative by practicing / meditating. During or afterward, choose your class intention. (See also:

Strategic Class Planning:

A Process for

Inviting Inspiration.)
Using your intention as a guide, explore teachings, curations and theme plans on the Seasonal Yoga & Calendars Hub.
Choose a focus of asana and select a sequence. (Teaching toolkits include suggestions.)
Invite students to a class that will be dedicated to a related theme. (Links to templates for newsletters and social media content on Member Home.)
Create a class plan. (Option: create downloadable class notes using the Class Builder.)
Set aside time before teaching for personal practice (no matter how brief) to ensure you are embodying the teachings. (Personal Practice & Study)
Lead your students in an intentional class. (See also: Body Language, Authenticity & Presence.)
Seasonal Dosha-Balancing
The first image is for the Northern Hemisphere and the second for the Southern. Select the image for a general approach to balancing current seasonal energies.  Select the season title to see asana recommendations in particular.

Current Astrology / Energies
42 min, Pam Gregory, Lunar Eclipse in Scorpio May 5th

1 hr, Pam Gregory and fellow astrologer Heather Ensworth discuss the Lunar Eclipse in Scorpio May 5th

6 min, A young and multi-talented opera singer: countertenor and breakdancer Jakub Józef Orliński
13 min, Paramedic dies and is shown that life goes on forever

1 min, Toddler plays in garden dirt

1 min, Dog picks up his girl from the bus everyday

19 min. This interview with the U.S. Deputy Secretary of Defense is not fit to be in the "Inspiration" category (since the arrogance of this high-ranking government official is quite affronting). But the journalist is fairly inspiring as he shows great restraint, neutrality and patience, ultimately giving the public servant ample opportunity to show her true colors.

I personally found the interviewee to be insufferable (a word used by one commenter that I feel is spot on). I almost never use labels or derogatory adjectives but in this case, I can't imagine anyone NOT finding her behavior to be insufferable.
The U.S. Department of Defense is also called the Pentagon. The Deputy Secretary of Defense is in charge of the defense budget (defense.gov). In other words, the buck stops with her and yet when questioned about all of our peoples' missing money, all she can do is disdainfully say that her department doesn't have to account for their spending.

To me, this is continued evidence that we must peacefully stop acquiescing to government corruption and its power-over approach, and restore accountability in our public servants.

Well-Researched Sources Countering the Corporate Media Narrative
5-min.  In contrast to the exchange above where Jon Stewart gives the government official time to respond and neutrally tries to engage her despite her dismissive and evasive answers, in this interview, we find a prime example of a corporate media propagandist (who in the past would have been called a "hack") posing as a journalist.

In an astonishing exposure, Musk simply asks the interviewer questions about the presumptions he's making. The interviewer is unable to answer the questions and even demonstrates that the statement he made about his personal experience was a lie. The interviewer is shown to have no actual knowledge on the subject, either based on verifiable information or personal experience. Just as importantly, he demonstrates that he has no interest in getting more information about the topic at hand, and instead anxiously tries to force an ending to the subject once he has been exposed.
As one commenter wrote, the interviewer seemed to be asking Musk to identify and fact check "disinformation" but when he does just that with the interviewer's statements, the interviewer, in essence, exclaims, "No, I don't mean fact-check me - I mean others."

It appears the only reason we have access to this clip is due to Musk recording the exchange. As far as I understand, the BBC never aired this and if that's the case is yet another example of the egregious and rampant censorship.
[Note: I don't agree with everything - perhaps not much - of what Elon Musk does with his fantastic intelligence and drive. But I have come to recognize that in order to re-build our societies, we need a discernment that can look at each situation with neutrality and in context as opposed to drawing battle lines and rejecting information from sources we don't wholly agree with. What Musk reveals here is a vital demonstration of the horrendous farce of mainstream (corporate) media that just paid propaganda, and yet presents itself as journalism. 

December 4, 2022

I absolutely love your material. You are so passionate and knowledgeable. Thank you for all your hard work.
I was having trouble figuring out what I should download but I used the spreadsheet and just downloaded everything that was listed under "Foundations." It became life saving.
This is very good information. I look forward to continuing to grow my collection. Thank you for making my job as a studio owner so much less time consuming. I appreciate your continued support.
July 19, 2022

I am renewing as your site is just invaluable. I love it and I'm very grateful.
February 10, 2022
While my original intention was to access resources to prepare for a YTT, I have been using your site daily for self study and to level up my own knowledge/teaching. I've (only) been teaching for 7 years and even though it's something I do everyday, the more I learn, the more I realize just how little I know. Everyday, I learn something new and it makes me feel more confident teaching my classes safely.

I am running a workshop on Yoga & Stress (so timely and also inspired by your site!) and the handouts are perfect for students to take home. It's interesting without being too heavy. As for all the information on the site — my goodness I just keep going further and further down the rabbit hole!

It's disturbing to think that there are instructors out there with less experience/knowledge who are teaching and long-time instructors who haven't upgraded their education, just teaching what they've always taught. Anyway, I really appreciate you and the invaluable resources you've made accessible to me and the yoga community at large. I am already a better teacher for it. Thank you. - Shelley D'Amico, owner of Namaskar Yoga Studio in BC Canada
July 31, 2021

From a trainer member whose lengthy teaching and training experience includes training within the Canadian school system...
You are both amazing. I am so impressed with this all! The content is beautiful and it was an awesome decision on my part ;) I love your style of work! I will be recommending you to all I know.
February 9, 2021
From a trainer member and studio owner with extensive business, education, and training experience...
I have a manual for my 200hr YTT and wanted to add more information and structure it differently, but I was getting overwhelmed with the project. I found your website and was so surprised at the amount of information and knowledge that it made me smile so hard and it is absolutely worth the money I paid. The amount of work and research your team has put into this base is amazing and needed so THANK YOU for making my life easier. What would've taken me so long to put together, now I feel confident I can put together in a week. What also makes it so good is that you have also allowed me to edit, reprint and distribute without the hassle of copyright issues. This to me is priceless! So sincerely thank you and I am glad I invested in your products! - Sanaa Jaman PhD, Tru3Yoga
January 31, 2021
From a trainer member who built her entire 200 hour curriculum, training manual and assessment plan using our material...
I have to say, the info is fantastic– as I've been looking through it, it is so comprehensive and amazing!! Yes, it gives us the support to teach and communicate with students in a way that brings out the best we can be. We can deliver the knowledge in a way so that they can be the best they can be, too… and to know it's only the beginning. Thanks for all this.
August 6, 2020
From an experienced and knowledgeable teacher whose formal training has been in India and his practice and teaching has been primarily in the U.S...
As I'm working with these resources in a more in-depth manner, I remain blown away by their quality and detail. They align so well with all of my own resources, and I am having the *MOST* fun creating with it. As I'm creating more and more, I see how your promise of helping yoga teachers be their best is not just good marketing-- its something you are truly doing. Having help organizing this material has allowed me to present it with a maximum of efficacy for retention and understanding for students with such varied interests and backgrounds.

The resources that you provide fit together so nicely [and inspire me to share my love for mythology, chanting, and so on.] It feels a bit like I'm now prepared to defend a thesis -- able to speak extemporaneously on each of the many topics and then field questions as they come up dynamically... its just SO much fun. - Michael Joel Hall, Yoga Teacher and Coach
March 27, 2020
Hi Shelly - I wanted to share with you that I heard from Yoga Alliance today for the first time about my Yoga School application. He said the outlines and information shared was so well done that just minor technical tweaks were needed. He said I made his job easy and that it was not "if" my application would be approved, it is just a matter of 'when'. I used the syllabus you offered with the purchase I made from Yoga Teacher Central with just some minor changes. I so appreciate the information you are making available to the yoga community and am beyond grateful.
March 7, 2020
A brilliant summation of what we have been trying to achieve...
It's definitely been a valuable investment. I feel like I received the blueprint for the ideal house structure and now I can decorate with my own style. :)
Connect with a fellow yoga lover (geek)
Yoga Teacher Central
135 Bear Wallow Ln, Sedona
United States of America
You received this email because you signed up on our website or made a purchase from us.
Unsubscribe