Support for the weeks of
Nov 13 & 20, 2023
The title of the following post was "The Courage to Go Within: Healing Silence." The teacher, Scott Schwenk, explained, "There is healing grace just behind appearances. Your heart is where Compassion finds fresh doorways into this world."
The vast unwavering power of nature is more obvious here in the forest. The interdependence of streams, animals and weather patterns humbles any ideas of achieving and becoming anything. Everything just dissolves back into silence and the love and compassion which emerge from silence. From one view, the world appears more fractured and chaotic than I've yet seen it. It's too easy to get lost in a sea of opinions, projections and grasping without strong boundaries. The practices are here to empower us. The practices are where we touch clarity. With skillful practices we burn off tensions that only create suffering for ourselves and others, that obscure the love and compassion we are all swimming in (whether we've recognized it yet or not).
22 min — Ram Dass
I hope you won't miss this excellent video, which I found to be very supportive. And it's so enjoyable — like you're hearing a story from your fascinating friend.

Throughout many years of teaching, Ram Dass spoke so authentically and humbly, with detail and clarity, always referencing his deep, personal experience.

Even more, he had the capability of verbally expressing — while transmitting the Loving Truth in his Presence — the universal teachings of indigenous wisdom, most especially that of the yogis, his teachers. Over thousands of years, many teachers have incarnated onto this planet, dedicating themselves to uncovering, living, and sharing the knowledge that frees people from suffering. May we honor them with gratitude and by being the living Light that others may feel when they need it.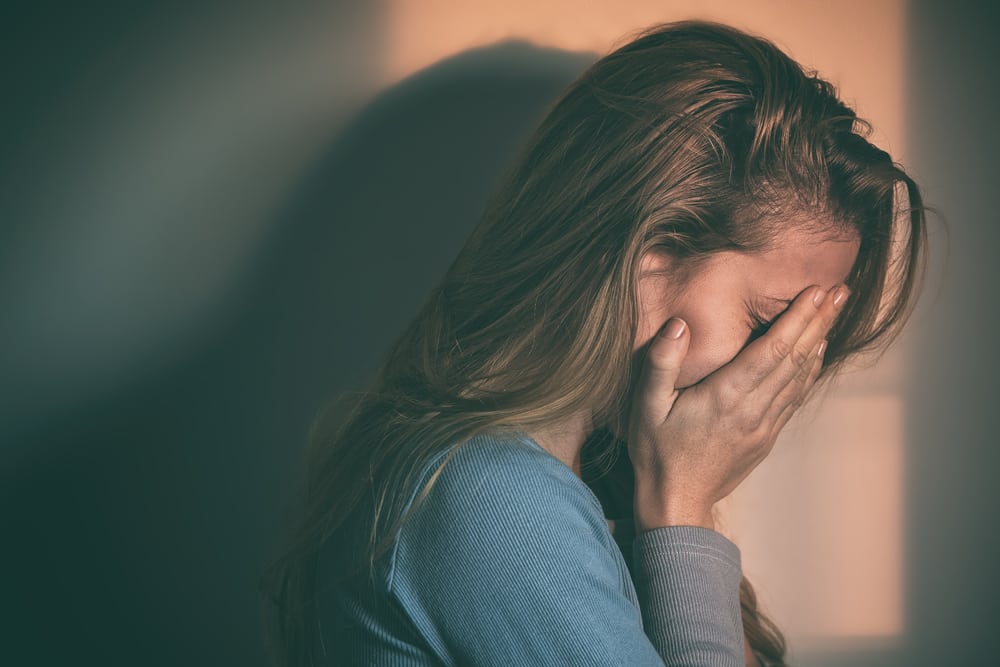 When things are hard and nothing else is working, perhaps it's time to circle back around to a deeper letting go. Sometimes we can only do this out of a profound need to reduce suffering. But then we receive another benefit, as well. We reconnect with the "healing grace behind appearances" and the Vastness that wants to move through us as service, love, joy, peace, wisdom.
What exactly are we letting go of? Yoga Philosophy teaches that avidya is the fundamental cause of suffering. Avidya is an error in spiritual perception — regarding the non-self as the Self. And, thus, what we are letting go of is layer after layer after layer of the beliefs and stories that we have equated with who we are.
It's not easy to feel anger, outrage, sadness, grief and powerlessness.

But it's even harder to separate those feelings from what appears to be their cause, and to allow them to move through without attaching to them or to the stories our mind tells.
We are called to such advanced work in order to regain the energy, clarity and capability to bring Light to the world.

For inspiration, I will think of one or more of the great beings who incarnated and how they behaved and persevered, as I know these beings wanted to be models for us to carry on the great work until it's finished, and peace prevails.

The word for suffering in Sanskrit is "dukha," but it means much more… The real meaning of dukha has within it the seeds of recovery from dukha. Literally, it means "obstructed space." … Leslie Kaminoff says, "Whenever someone comes to me, whether it's for depression or a breathing difficulty or a back pain, what I'm assuming is that there is some place in the system that is obstructed, that needs more space." All the practices of yoga address these blockages and begin to release them.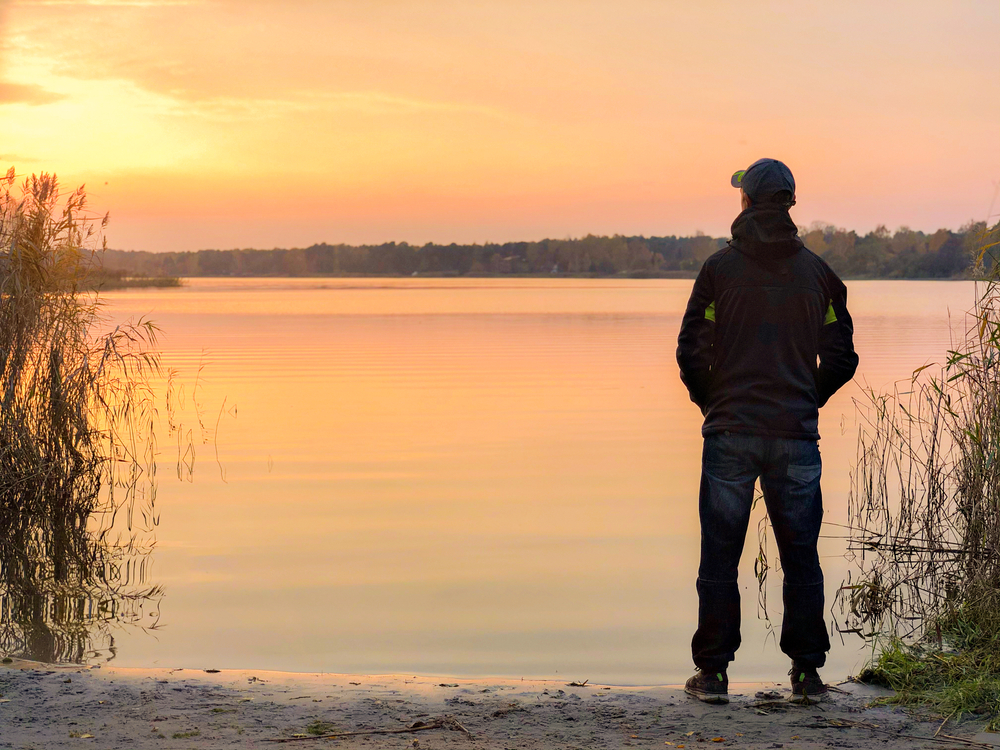 This is an invitation to pause, and to set a conscious intention to engage with what you're viewing here in a way that is optimally useful for you. Can you remind yourself to stay connected with your body while reading and viewing? Notice the breath expanding your torso. Follow the exhale all the way out, softening your shoulders and eyes.
Pause & Reflect
Do you believe in your heart that the tools and philosophy of yoga can help during times of extreme difficulty, or crisis?
Have you at times lost faith in your practices and then regained faith based on the results you got from re-starting them?

Do you have a desire to help others to find peace in their heart and have the energy to solve problems in their lives and communities?

New Teaching & Training Resources
View free samples of Asana Teaching Guides here. Purchase in store here. Trainer members: customizable versions here.

Improved Shareable Newsletter Design

We continue to offer customizable newsletter content that you can use as your own. We noticed that the monthly newsletter templates were beginning to look outdated, so beginning with November's template, you'll find more updated designs. Along with that, we kept the content for November brief and actionable. Does that work for you? Please let us know if there's more we can do to help with your teaching and communication needs.

Unity Consciousness: Overcoming Dualistic Thinking

Incredible resource! Now you can be fully prepared to teach yoga philosophy that demonstrates union as the fundamental principle of yoga, and to share teachings and practices for questioning and overcoming dualistic thinking, unifying polarities, supporting infinite diversity, and generating peace within and without.

Bodily Health Depends on Cellular Health

We've added more to this excellent lesson. Honestly, at what point in your "education" were you taught the foundational knowledge of how intelligent your 30 trillion cells are and what they need from you to keep you healthy? And who informs you of the latest research on what impacts cellular health?

Sama Vritti Pranayama

Be familiar with teaching considerations and instructions for Sama Vritti Pranayama, also known as Equal Breathing, Harmonious Breathing, Balanced Breathing, Box Breathing and Square Breath.
Surya Namaskar Teaching Guide

As with all our Asana Teaching Guides, this digs deep. Some of the most significant recent  updates include specific guidance on transitions, both what to watch out for and how to help those working on more challenging variations. Organized into lessons on Overview & History, Asana & Sequences, Effects / Benefits, Contraindications & Safety, Transitions & Watch Out For, Variations, Inspiration & Devotion, Adding Mantras & Chakras, and Chandra Namaskar.

More Sequences for Anatomy & Strengthening-Focus

Now 135 sequences focused on strengthening or a particular anatomy focus. Clearly organized for efficient review: Sequences for Joint Mobility & Agility, Hips & Hamstrings, Shoulders & Upper Body, Overall Strengthening, Core Strengthening, Low Body Strengthening, and More Anatomy.
New Vocab: Brain Anatomy

The excellent series on brain anatomy includes research summaries of yoga's impact on brain health plus yoga and lifestyle practices for brain health. We recently added a new vocab list to accompany the lesson on brain anatomy models. Our vocab lists provide quick reference while researching, studying and teaching. In the Free Hub, you'll find a list of more than 700 vocab words that yoga teachers may wish to consider in their study.

You might find it hard to believe that a teacher who bought our $25 study guide actually wrote this without any prompting or editing from us, but she really did. You can email her to verify. :)
Reading the minimum knowledge standards really highlighted some of the many things I have yet to learn. Exploring each section has been a fun way to dive into learning and even reacquainting myself with a lot of the history and philosophy we only touched on in the trainings I've attended. Anyone who practices could benefit from making sure they're educated in all of the areas included in that guide. I've already filed a notebook with notes and journal entries from looking at the few things I've gotten into so far... You are absolutely welcome to use my email... These tools are so helpful. I have many books, but being able to narrow down the information and read so many quotes and perspectives from a number of brilliant minds on a single topic is incredibly empowering. Thank you again!
Systematic Study Support Only $25
The Pre-Certification Study Program offers a complete and structured resource for systematically increasing your teaching knowledge. The guide is crystal clear on the minimum knowledge required for effective teaching and how to ensure that your foundation is rock solid. The Study Program has always been priced at only $25 to be widely accessible and to encourage use. Excerpts below. More details and purchase here.
With the following 3-minute slide show, we hope you'll get a sense for how uniquely powerful the Asana Teaching Guides are in offering true support in your lifelong quest to optimize teachings for all students. Free samples here. More details and purchase here.
Two different ways of operating: hierarchy or collaboration. Which do you choose to support?
We incarnated into the long-standing, top-down, pyramidal power system that parasitically feeds the top tier elite from the energy, resources, and life force of the lower levels and Gaia. Obviously, this is an imbalanced operating system that is destroying the majority of life on the planet…. The new earth operating system has been evolving, anchoring and activating for all who choose to shift. Instead of a top-down pyramidal system, the New Earth offers a circular continuum that… functions in unity consciousness. It is a self-sourcing ecosystem that enhances life on the planet. As we move further into the 2000's, we are witnessing a global shift from a dying system into a newly forming world system of collaboration.
Meg Benedicte

Want to connect with other yoga teachers and/or yoga therapists to work together to create healing communities?
A note from the founder of Yoga Teacher Central
Dear Soul Friend,

What's in your heart these days? I would really like to help yoga teachers and yoga therapists to work together with each other and/or with other practitioners (of Reiki, naturopathy, massage, shamanism, acupuncture, or any other techniques) to solve problems in their communities.
I recorded a 3-min audio inviting you to reply back to this newsletter with a "Yes" if you'd like to connect with others in your community and/or throughout the world.

You can determine what you want to offer and how. In a past newsletter, I presented an idea I've had. I explained, "The teaching model I wish to highlight this week has already proven to be uniquely effective. Remarkably, there is something built right into the model that people the world over want, but struggle to create: it builds supportive community almost without effort, in a simple but effective way. So what is this model? We might call it Applied Yoga Communities. I predict that this teaching model will become ever-more common and sought after."

But that's just one model. You may have another idea. But whatever your desire, perhaps you'd like to team up with others who have complementary skills.
If so, please reply "yes" to this newsletter.
If there is interest, we can figure out how to make the connections, and what you need to take the next step.
Hugs,
Shelly


Now

Diwali / Festival of Lights (Nov 12) - teaching toolkit available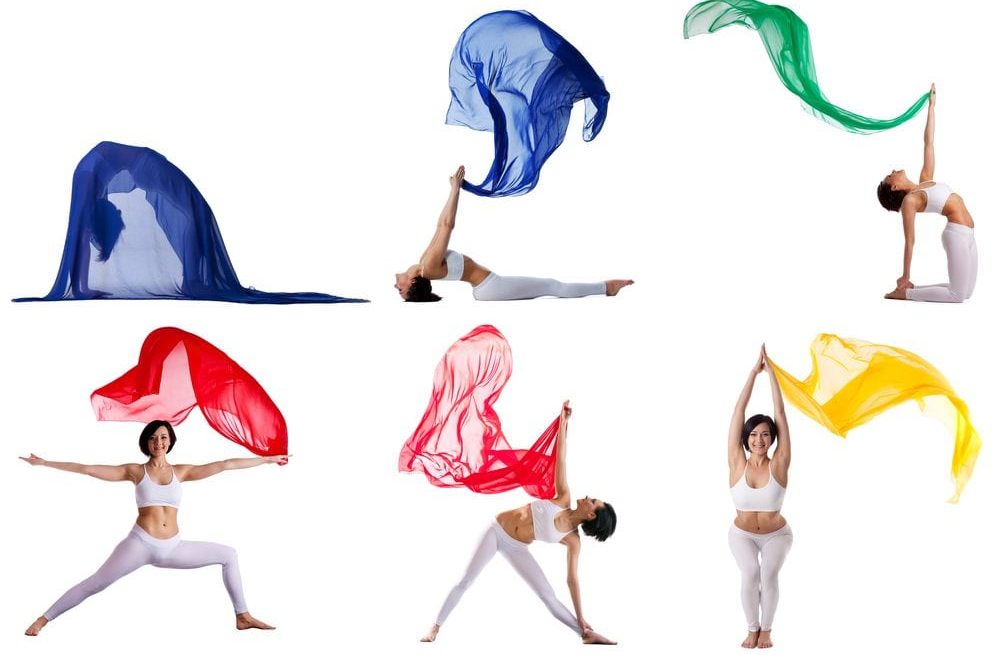 This Week's Featured New Support
Sequence Library
From the Planning & Sequencing Hub, you have access to:
The Sequence Library
Timely Considerations
The Art of Sequencing
Vision & Strategy

The Sequence Library is organized like this:
Asana Category Sequences
Peak Pose Sequences
Anatomy & Strengthening Sequences
Conditions & Accommodations Sequences
Seasonally Themed Sequences
Chakra Themed Sequences
Moon Themed Sequences
Mythology Themed Sequences
More Themed Sequences

See below for excerpts from recent updates, or click the link for full support.
Sequences with Analysis
Select the class for an at-a-glance look at the class intention and structure. If it fits your needs, then you can review our deep analysis of the sequence and — for most classes — download and print a handout with notes.
More Sequences
Purposefully Generating New Insight link and link
Title – New Solution to an Old Problem Practice
Source – Olga Kabel, SequenceWiz
Focus – "Generating an insight involves forming completely new connections between pieces of previously unlinked information… Taking a step back and taking an eagle's view of the land can be very helpful in generating insights. So is taking your mind off the problem for while… [This] yoga practice… helps you stop the mental noise and let the insights emerge. It is an integrative practice."
Format – This sequence includes an excellent introduction that introduces teachings from the book, Your Brain at Work, followed by a sequence summary and 1-hour video class encapsulating the strategies from the book.
Strong Standing Poses + Deep Seated Hip Stretches link
Title – 116 Yoga Poses to Spark Inspiration
Source – Amanda Giacomini, Yoga Journal
Focus – "Active poses open you up to get creative juices flowing, while restorative ones give space for your inspiration to bloom."
Format – This sequence includes photos and instructions.
A Few Considerations When Feeling Creatively Blocked link
Joint Mobility & Agility Sequences
Very Basic Standing Sequence link
Title – Yoga for Seniors: A Sequence to Help with Your Mobility
Source – Jana Long, Yoga Journal
Focus – "

Try this practice, which emphasizes joint health and offers movements that can be incorporated into your daily life, to help maintain or improve mobility and stability for healthy aging."

Format – This sequence includes photos and instructions.
Joint Freeing Series in a Chair link and link
Title – Joint Freeing Series (part 1)
Source – Ann Swanson
Focus – Chair adaptation of Mukunda Stiles Joint Freeing Series*
Format – This sequence includes an introductory teaching, a 10-min video of Ann Swanson teaching the chair version, and a helpful series of images you can scroll through to see each step. There is also an option to download a PDF.
Joint Freeing Series from the Back link and link
Title – Joint Freeing Series (part 2)
Source – Ann Swanson
Focus – Prone adaptation of Mukunda Stiles Joint Freeing Series*
Format – This sequence includes an introductory teaching, a 13-min video of Ann Swanson teaching the chair version. There is also an option to download a PDF.
*In the excellent book, Structural Yoga Therapy, Mukunda Stiles details the joint-freeing series, a set of movements to systematically move all joints. (p 121)

Ankle Stretching & Strengthening link
Title – Feel the Earth: Happy Ankles Yoga Practice
Source – Olga Kabel, SequenceWiz
Focus – "

In this practice you will focus your attention on stretching and strengthening your ankles, but at the end of the practice, please take note whether or not it affects your entire structural organization."

Format – This sequence is presented in a 24 min video (only).
Cultivating Agility link
Title – Agility Practice
Source – Baxter Bell MD, Yoga for Times of Change
Focus – "Agility is the ability to change your body's position efficiently as you move through time and space. So although today's practice will have some static poses, focus especially on the moments of transition from one shape to another, and attempt to do the poses with control, balance, and precision to the extent you are able."
Format – This sequence includes photos and instructions.
Active, Dynamic Practice link
Title – Challenging Agility Practice
Source – Baxter Bell MD, Yoga for Times of Change
Focus – Dynamic sequences
Format – This sequence includes images, videos and instructions.
Get Full Teaching Support
The excerpts here are a tiny portion of the organized teaching support available. For full support, select the link below.

Teacher & Trainer Resources
You can get better and better at optimizing support for every student.

Student Safety & Adaptations
An incredibly important knowledgebase for all teachers to study. Includes practical and accessible teachings on adaptation, pain, and a plethora of conditions from body image issues to back pain, hip issues, anxiety, depression, sleep issues, addiction and recovery, grief, trauma & PTSD, arthritis, digestive and immune issues, headaches and much more.


Asana Hub
Highly organized and thorough teaching resources, so you can always efficiently get what you need. And when you have time, you can follow your curiosity "down the rabbit hole" in an organized and fascinating way to access the deep, deep knowledge available to you.

Themes & Readings
Organized by subject and by alpha list. Includes many aspects of wise practice such as grounding and right effort, plus more specialized subjects such as sacredness, gratitude, forgiveness, suffering, grief, change and transformation, dharma, emotions, and more.

Marketing & Promoting Teacher Trainings, Workshops, Immersions, etc.
Marketing and sales of yoga classes, workshops, immersions, and teacher trainings is a significant demand on teachers and trainers. Here we offer considerations and resources for marketing and promotion.
Newsletter Content You Can Share as Your Own
Content you can copy, edit and share. Monthly newsletters include seasonal topics, plus there's a library of content by subject.
No Membership Required
We receive no promotional, advertising or partnership revenue.

We subsist entirely on modest member dues.
We honor this healthy exchange with the people we serve and are pleased to waste no one's time or energy with the advertising model.

We give freely as well, via this newsletter and the Free Resources Hub which includes information on Yoga Alliance and certification, insurance providers, free lessons, self-assessments, teaching vocabulary and more.
Are you interested in planning a class that is aligned with the themes or energies of a moon phase, seasonal event, holiday or other observation? Here's a step-by-step approach for consideration:
Clear your mind and prepare to be open and creative by practicing / meditating. During or afterward, choose your class intention. (See also:

Strategic Class Planning:

A Process for

Inviting Inspiration.)
Using your intention as a guide, explore teachings, curations and theme plans on the Seasonal Yoga & Calendars Hub.
Choose a focus of asana and select a sequence. (Teaching toolkits include suggestions.)
Invite students to a class that will be dedicated to a related theme. (Links to templates for newsletters and social media content on Member Home.)
Create a class plan. (Option: create downloadable class notes using the Class Builder.)
Set aside time before teaching for personal practice (no matter how brief) to ensure you are embodying the teachings. (Personal Practice & Study)
Lead your students in an intentional class. (See also: Body Language, Authenticity & Presence.)
Current Astrology / Energies
41 min — Pam Gregory, First half of November and New Moon in Scorpio Nov 13
I found this report very aligned with my experience, supportive, and helpful for better understanding the challenge and opportunity.

Music / Sound Frequencies
10 min — "I Built 100 Wells In Africa"

Well-Researched Sources Countering Establishment Narratives
32 min — Oct 26, 2023 — "Russia Has DEFEATED the Neocons in Ukraine as NATO Pursues Long War"
16 min — Oct 29, 2023 — "Media forgets Zelensky as frontline worsens for Ukraine military"
30 min — Oct 23, 2023 — "Brian Berletic: NATO is CRUMBLING as Russia Defeats Ukraine's Offensive"
14 min — Oct 11, 2023 — "Russia Has The Solution To Gaza Crisis! – Norman Finkelstein"
"In response to this past weekend's deadly attacks on Israel by militants from Gaza, Russia has released a statement calling for an end to violence and for the conflict to be resolved on the basis of international law. The proposed resolution would entail a return to the 1967 borders and a two-state solution. Guest host Craig Jardula and Americans' Comedian Kurt Metzger talk to professor and author Norman Finkelstein about the Russian offering and why it's far more productive than the kind of boilerplate "We stand with Israel" palaver coming from the likes of EU President Ursula von der Leyen."
Scott Ritter: Ukraine is TOTALLY DEFEATED as NATO Admits Russia is Winning War — Nov 11, 2023  25-min video
* * *

Scott Ritter: Zelensky is CRUMBLING as Russia Backs NATO into Corner — Oct 10, 2023  21-min video

* * *

All Wars Are Bankers Wars

"You never learned this in school, but every war can be traced back to these banks, which are notorious for robbing people of their wealth. All wars can be traced back to the private central bankers. American soldiers have fought and died in wars initiated for no other purpose than to force private central banking on nations that didn't want them
Central banks make money out of thin air by lending money at interest, and in the process, they drain a nation of its wealth
The American Revolution was instigated by the King George III Currency Act, which forced the North American colonists to conduct business using Bank of England banknotes borrowed at interest
The agenda of the central bankers is a simple one: It's to rob people of their wealth and enslave them to this predatory system
As long as private central banks are allowed to exist, there will be poverty and endless wars. The path to world peace lies in the abolishment of all private central banking everywhere, and a return to state-issued, value-based currencies that allow nations and people to become prosperous through their own labor and development and efforts"
— Dr. Joseph Mercola, Oct 20, 2023  link
* * *
The Top Ten Dumbest Things Empire Propagandists Ask Us To Believe
When you live under an empire that's held together by lies, you'll be asked to believe a lot of intensely stupid bullshit. Here are the top ten dumbest things the propagandists of the US-centralized empire try to get us to swallow.
1. That the US war machine has been surrounding its top two rivals China and Russia with war machinery as an act of defense, rather than an extremely provocative act of aggression.
2. That the war in Ukraine simultaneously (A) was completely unprovoked, and (B) just coincidentally happens to massively advance US strategic interests and therefore should be funded as much as possible.
3. That, okay, all those other wars were based on lies and resulted in disaster, but that couldn't possibly be the case for this current war.
4. That your country's foreign policy is determined by your official elected government, even though the foreign policy remains the same regardless of who is in office.
5. That it is only by pure coincidence that your nation's population remains in a perpetual 50–50 deadlock which prevents anyone's votes from changing the status quo, and the status quo just happens to be perpetually frozen along lines that hugely advantage the rich and powerful.
6. That the only reason anyone could possibly be critical of the most dangerous impulses of the world's most powerful and destructive government is if they are a secret agent working for the enemies of that government.
7. That the western empire which spent the last two decades murdering Muslims in the Middle East suddenly cares very deeply about the Muslims in China.
8. That Putin invaded Ukraine solely because he is evil and hates freedom, and that the empire is pouring weapons into Ukraine because it loves Ukrainians and wants to protect their freedom and democracy.
9. That foreign propaganda and influence operations are significantly manipulating the way westerners think and vote, but the plutocrats who fully control all the most influential platforms in the western world are not.
10. That we need to be worrying about tyrannical enemies in Beijing and Moscow, instead of tyrannical enemies a lot closer to home."
Caitlyn Johnsone, Oct 6, 2023  link


Aug 8, 2023

Yoga Teacher Central helped me organize my first yoga teacher school application, which was approved! Looking forward to using the resources I now have available in your site. Thank you so much for all your help and guidance.
- Ra Vincent, Ra Yoga & Bodywork


July 28, 2023

My Yoga Alliance application was approved! YAYYYYY!!! Looking forward to using the resources I now have available from your site. Thank you so much for all your help and guidance.

July 26 2023

Thank you so much for your assistance. It was really helpful. I had a call with Yoga Alliance yesterday and explained to them the rationale behind [having training content on adapting for individual needs such as pain].

I also backed it up with the details you provided. They were happy with it and asked me to add a disclaimer [that teachers don't recommend treatment or diagnose - which we already include in our materials].

After I edited the document and resubmitted it, they approved it within hours! Thank you so so much! This is the happiest thing ever!

July 17, 2023

This trainer used our materials to support her foundational level teacher trainings. She then re-joined, and sent this note...
We are planning an advanced training. We truly appreciate YTC. You make our lives so much easier.

- Alfhildur Gudlaugsdottir, Iceland,  www.omsetrid.is
December 4, 2022

I absolutely love your material. You are so passionate and knowledgeable. Thank you for all your hard work.
I was having trouble figuring out what I should download but I used the spreadsheet and just downloaded everything that was listed under "Foundations." It became life saving.
This is very good information. I look forward to continuing to grow my collection. Thank you for making my job as a studio owner so much less time consuming. I appreciate your continued support.
July 19, 2022

I am renewing as your site is just invaluable. I love it and I'm very grateful.
February 10, 2022
While my original intention was to access resources to prepare for a YTT, I have been using your site daily for self study and to level up my own knowledge/teaching. I've (only) been teaching for 7 years and even though it's something I do everyday, the more I learn, the more I realize just how little I know. Everyday, I learn something new and it makes me feel more confident teaching my classes safely.

I am running a workshop on Yoga & Stress (so timely and also inspired by your site!) and the handouts are perfect for students to take home. It's interesting without being too heavy. As for all the information on the site — my goodness I just keep going further and further down the rabbit hole!

It's disturbing to think that there are instructors out there with less experience/knowledge who are teaching and long-time instructors who haven't upgraded their education, just teaching what they've always taught. Anyway, I really appreciate you and the invaluable resources you've made accessible to me and the yoga community at large. I am already a better teacher for it. Thank you.

- Shelley D'Amico, owner of Namaskar Yoga Studio in BC, Canada
July 31, 2021

From a trainer member whose lengthy teaching and training experience includes training within the Canadian school system...
You are both amazing. I am so impressed with this all! The content is beautiful and it was an awesome decision on my part ;) I love your style of work! I will be recommending you to all I know.
February 9, 2021
From a trainer member and studio owner with extensive business, education, and training experience...
I have a manual for my 200hr YTT and wanted to add more information and structure it differently, but I was getting overwhelmed with the project. I found your website and was so surprised at the amount of information and knowledge that it made me smile so hard and it is absolutely worth the money I paid. The amount of work and research your team has put into this base is amazing and needed so THANK YOU for making my life easier. What would've taken me so long to put together, now I feel confident I can put together in a week. What also makes it so good is that you have also allowed me to edit, reprint and distribute without the hassle of copyright issues. This to me is priceless! So sincerely thank you and I am glad I invested in your products!

- Sanaa Jaman PhD, Tru3Yoga
January 31, 2021
From a trainer member who built her entire 200 hour curriculum, training manual and assessment plan using our material...
I have to say, the info is fantastic– as I've been looking through it, it is so comprehensive and amazing!! Yes, it gives us the support to teach and communicate with students in a way that brings out the best we can be. We can deliver the knowledge in a way so that they can be the best they can be, too… and to know it's only the beginning. Thanks for all this.
August 6, 2020
From an experienced and knowledgeable teacher whose formal training has been in India and his practice and teaching has been primarily in the U.S...
As I'm working with these resources in a more in-depth manner, I remain blown away by their quality and detail. They align so well with all of my own resources, and I am having the *MOST* fun creating with it. As I'm creating more and more, I see how your promise of helping yoga teachers be their best is not just good marketing-- its something you are truly doing. Having help organizing this material has allowed me to present it with a maximum of efficacy for retention and understanding for students with such varied interests and backgrounds.

The resources that you provide fit together so nicely [and inspire me to share my love for mythology, chanting, and so on.] It feels a bit like I'm now prepared to defend a thesis -- able to speak extemporaneously on each of the many topics and then field questions as they come up dynamically... its just SO much fun.

- Michael Joel Hall, Yoga Teacher and Coach
March 27, 2020
Hi Shelly - I wanted to share with you that I heard from Yoga Alliance today for the first time about my Yoga School application. He said the outlines and information shared was so well done that just minor technical tweaks were needed. He said I made his job easy and that it was not "if" my application would be approved, it is just a matter of 'when'. I used the syllabus you offered with the purchase I made from Yoga Teacher Central with just some minor changes. I so appreciate the information you are making available to the yoga community and am beyond grateful.
March 7, 2020
This trainer summed up exactly what we've been trying to achieve with a brilliant analogy...
It's definitely been a valuable investment. I feel like I received the blueprint for the ideal house structure and now I can decorate with my own style. :)
Connect with a fellow yoga lover (geek)
Yoga Teacher Central
135 Bear Wallow Ln, Sedona
United States of America
You received this email because you signed up on our website or made a purchase from us.
Unsubscribe