June 9, 2023
Hello, My Dears!

I'm back from Iowa, a most enchanting state. I really had no idea what I was in for, to be honest. I was imagining something flatter and, well, less beautiful. Maybe there are un-beautiful parts of the Hawkeye state, but I can attest to the fact that the stretch of road from Des Moines to Winterset is flat-out gorgeous.

In case you were wondering, the Iowa Quilt Festival is a big time, and I recommend we all attend next year. We can visit the covered bridges (which will be covered in quilts for the festival), go to the Iowa Quilt Museum, and then catch a movie at the historic Iowa Theater. We can also swing by the fabulous Piece Works quilt shop and the charming Brick Road Books bookstore before we grab a bite to eat at one of Winterset's many restaurants. I'm telling you, it would be epic!

Speaking of good times, this week we've got two new episodes for you. We spend time with Dorothy in Forget Me Not, where she's touring Alice's new school (a work-in-progress) and thinking about her mother-in-law and her love of fine things. We've met the older Mrs. Johnson once before, in Dorothy's story, "The Namesake," which we published late last year (and you can listen to by clicking here):

Wallace's people had lived in Milton Falls for two generations. The first time Martina had spied Nellie Johnson and her large brood at St. Joseph's AME church services, she'd sniffed to Dorothy, "Some city folks will put on airs, now that's the truth." Dorothy didn't know about that, but she did know that Wallace's mother looked fine in her high-collared church-going dress. His father was a handsome man, though more plainly dressed than his wife, in a loosely woven buttoned shirt and brown trousers held up by suspenders. The boys' attire was similar to their father's, but the girls looked like a flock of peacocks — at least according to Martina. "The grass withers and the flower fades — those girls will discover that soon enough," she'd leaned over and whispered to Dorothy as the collection plate was being passed.
"The Namesake"

Re-reading this section makes me realize I put Mrs. Johnson and her daughters in the wrong church in today's episode! Not only that, I changed her name from Nellie to Sally. Whoops! Well, as you know, I often make these kinds of errors in my first drafts. I'm counting on you to catch the ones that I don't stumble over myself!

Marnie gets some interesting – and not entirely welcome – news in this week's episode of Diary of a Mad Quilter. (A lot of writing stories is creating characters you enjoy spending time with and then giving them unwelcome news). She's also abandoned another quilt idea for her guild's big show. The deadline is drawing near – what should she do? I'm not sure yet; let's hope something comes to Marnie/me before it's too late!

I hope you enjoy this week's episodes. Thanks as always for subscribing to the Story Guild. I couldn't do it without your support! 

xoFrances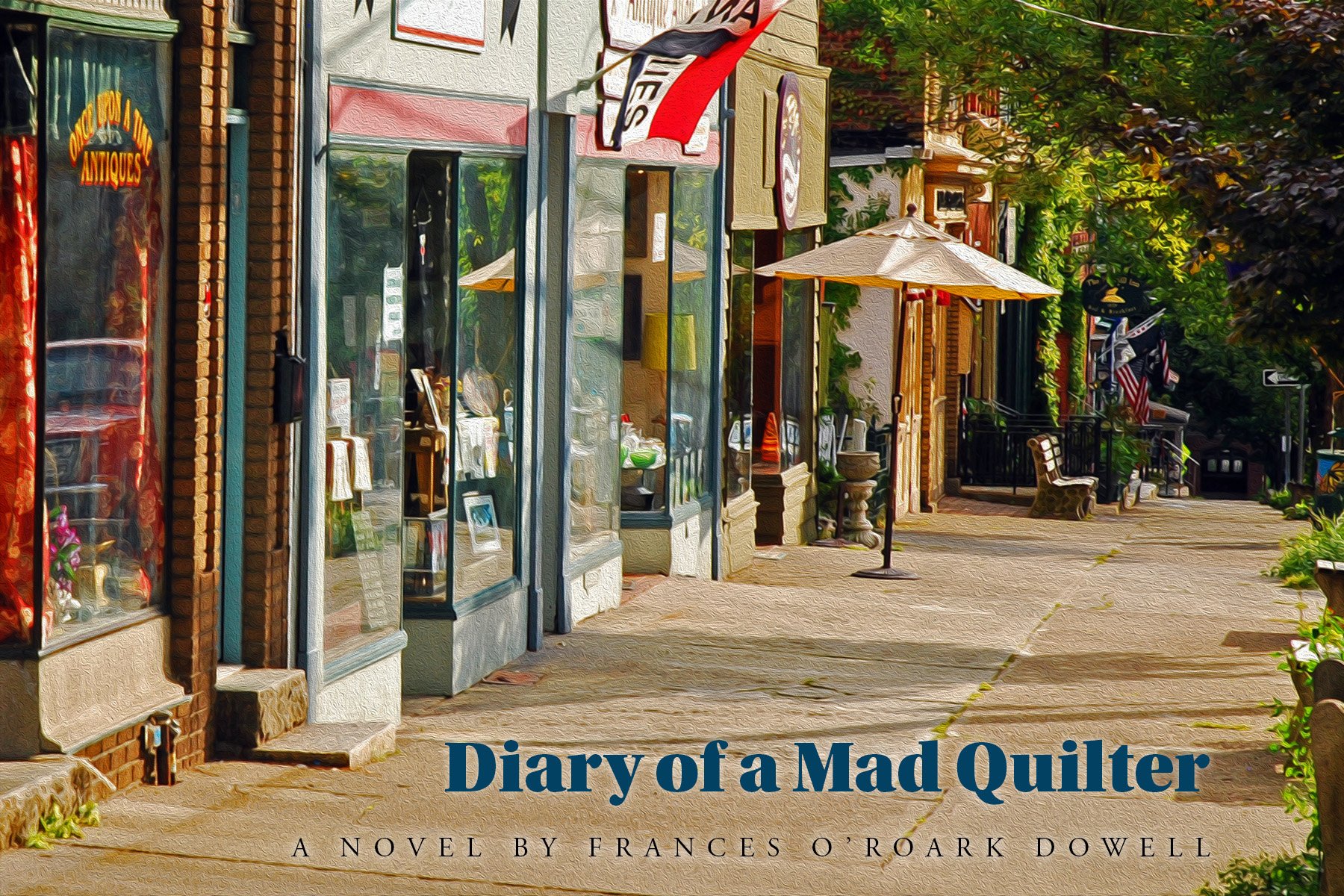 Diary of a Mad Quilter
In Episode 11, Marnie gets some very interesting mail and rethinks – yet again! – what she's going to make for her guild's big show.
Milton Falls Media, Inc.
353 West Main Street, Suite B
Durham, NC 27701
United States of America
You received this email because you signed up on our website or made a purchase from us.
Unsubscribe