🥳 🎂 Happy Birthday!! 🎉🎁
Hello Dear Readers!!

     Hope your May is going well so far. I have to say mine has been busy, but a good busy. And A LOT has happened since my last newsletter.
     Are some of you wondering what? I sure hope so. 😊 Because here goes!!
     First and foremost, for all of you who are mothers, bonus mothers, aunts who are like mothers, fur baby mommas, and any other configuration of a mama out there, I sure hope you had a wonderful Mother's Day! We had a very nice gathering that everyone seemed to enjoy.
     Shortly after the May 8 newsletter dropped, I received the release date for A Wedding Changes Everything, which will be June 21st. I've already sent the final edits back, seen the cover (which I really like), and sent in my dedication and back matter for the book to one of the editors.
     This is the book I was polishing to independently publish last year at this time when I was approached by Rosewood Books. So I'm really anxious to see how it does because it's never been out in the book world where the previous three were. And though Reese seems to be everyone's favorite, I'm a bit partial to Holden so I really hope everyone falls for him just like I did! (picture me swooning lol).
     By now, you're probably wondering why this newsletter is titled Happy Birthday. Okay, I'll spill. Tuesday is my birthday. And no, I'm not going to tell you how old I am, LOL, but if you are so inclined, you can guess by these clues: I am a retired high school teacher, have a 27-year-old nephew that is like a son to me, and in January, I became a great-aunt for the second time.
     Need more clues? Okay, one more. The two books that got me hooked on reading (and dreaming of writing) romance was This Calder Sky by Janet Dailey and Scruples by Judith Krantz.
     My birthday wishes this year are to gain my readers. And you can help me do that in one, two, or three ways: recommend my books to a friend or friends, rate my books on Amazon/Goodreads/ Bookbub, and/or write a review on either of those three platforms. All three will spread the word toward me gaining more readers! And I would be so appreciative.
      I'd also like to take this time to wish everyone celebrating a birthday, anniversary, retirement, end of school year, graduation, etcetera, a very HAPPY HAPPY. May whatever you're commemorating be blessed with all kinds of wonderful. 

     Below, there is a veritable buffet of selections for your reading pleasure. I know you'll find something (probably more than one) that you'll enjoy. Meantime, Be Safe. Be Well. And most especially Take Good Care of YOU!!
Happy Reading !!!

♥ Isabelle ♥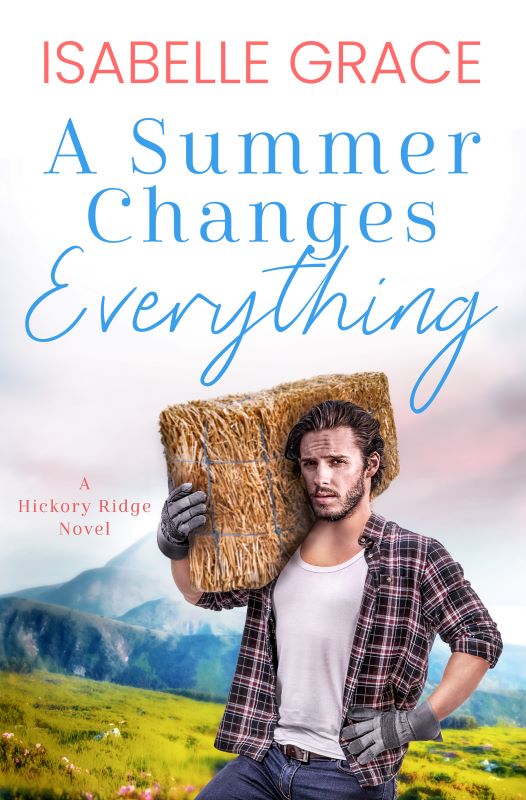 When his wife died, Reese was sure he'd never love again. Then he met Shelby.

Lone Oaks, the Blackwood family's horse and cattle farm, may as well be Lonely Oaks, as far as widower Reese is concerned. The coming summer, like the one before it, promises to be overshadowed by the grief he still feels for his late wife.
Good, hard manual labor may stave off his demons, but between running the farm and keeping track of his two energetic boys, Reese is running on fumes.
As competent as she is sweet, elementary school teacher Shelby Corbett is up for any challenge. So she's happy to accept when hired on to look after Reese's sons over their summer break.
But while Lone Oaks is immense, steering clear of the boys' brooding, sexy father is proving harder than she imagined, especially when her heart sparks brighter than the fireflies in the fields whenever he gets close.
The more Shelby helps Reese reconnect with his boys, the more warmth she brings to his dark and lonely world. But what will happen when summer's burn begins to fade?
Can these two generate enough of their own heat to carry them into winter and beyond?
Previously published as Reese's Long Hot Summer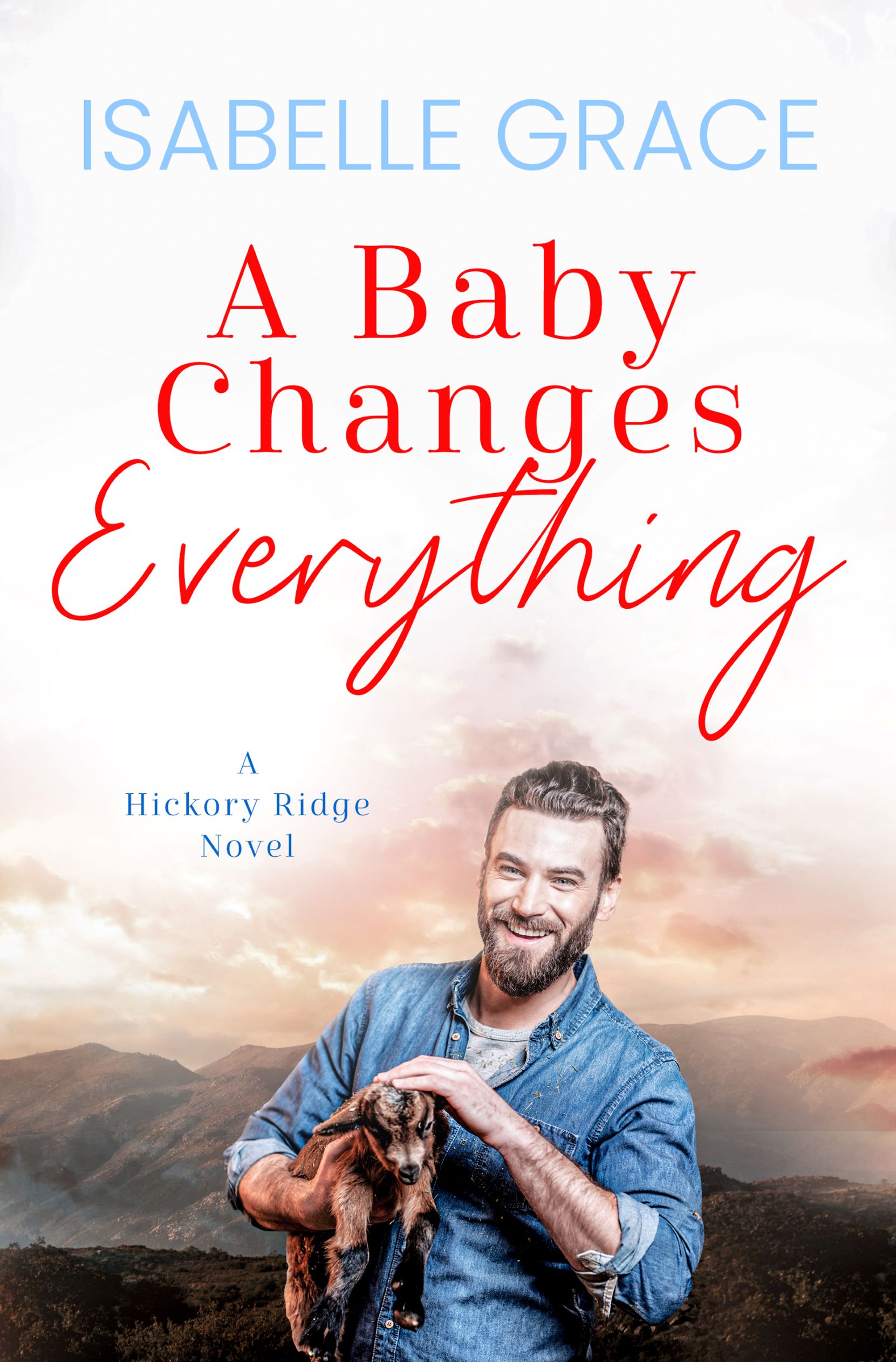 Drew Blackwood's seen his fair share of babies born--he just never imagined the next could be his own.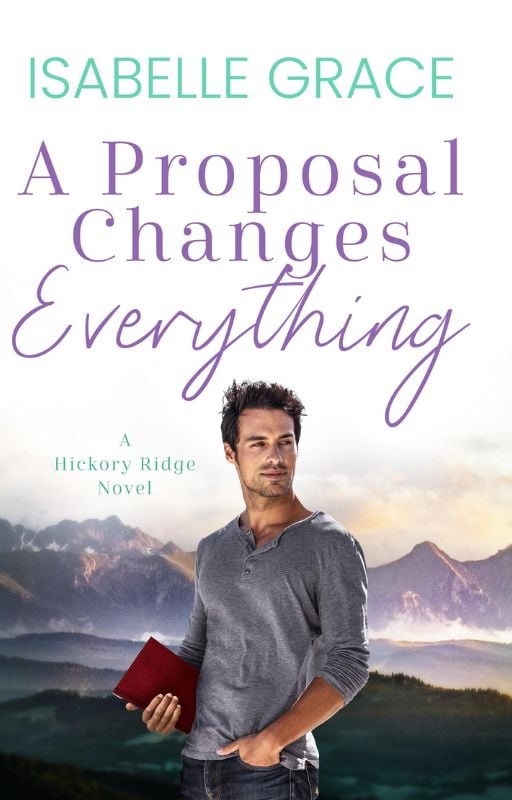 He writes happy endings for a living, but can Jack orchestrate his own?
COMING SOON JUNE 21st
A Wedding Changes Everything

Holden and Frankie's Story

He's a happy bachelor. She's vowed never to fall in love or get married. Until a little girl changes everything. 

More Books For Your Reading Pleasure
Click on the Banners or Books To Find Your Next Read

12 Months of Sweet with Heat Romance
Do you love your romances somewhere between clean and steamy? Closed-door with the occasional expletive? Nothing too dark or suspenseful? Then do I have a treat for you!
I've teamed up with 15 amazing authors for this exclusive offer only available to our VIPs. Every month I will feature a different author of Sweet with Heat Romance and you get 12 months of FREE ebooks in 2023. All you have to do is stay tuned and check your inbox.
This newsletter will feature Heather Scarlett.  Just click on the book below to get your free copy and maybe find a new author who writes books you enjoy!!
If You Would Be Like To Support Us, Below Are a Few Ways You Can. Thanks!!!
I hope you find something you like in in this newsletter. I'd love to hear from you. You can find out more about me and my books at the links below.
Peace and Hugs,
11923 NE Summer Street, Suite 307609
Portland, OR 97250 United States