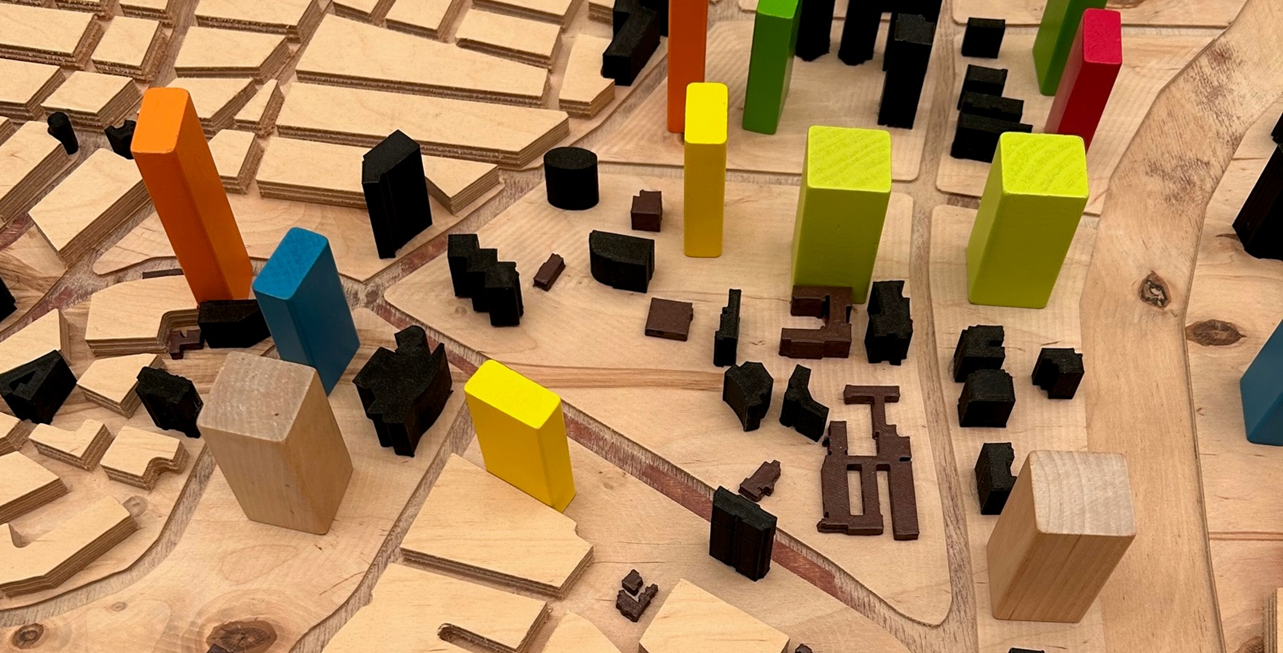 August 20, 2023
Please submit your abstract by next month!!
The International Academic Association on Planning, Law, and Property Rights (PLPR) will hold its 18th annual conference from the 18th until the 22nd of March 2024 in Munich (Germany).
PLPR invites all papers addressing topics at the intersection of planning, law, and property rights for presentation to colleagues. The abstract submission is now open!
More information on the conference can be found on our website.
Abstracts are welcome until 30th of September 2023 via the online conference management system Converia: https://www.events.tum.de/frontend/index.php?sub=185
Hope to see you in Munich!


Calls for articles in special issues
Our community members are busy in editing books and journals. Here you can find the most recent calls. 

Sharing Sky High Stories
+

Journal of Property, Planning, & Environmental Law

Deadline: October 6. This special issue supports a narrative research approach addressing the law of concerns, complaints, and conflict in multi-unit residential developments. For additional details see below.
Aspiration versus delivery: the implementation of development and enforcement
+

disP- The Planning Review

Deadline for abstracts: October 1. The purpose of this special issue is to shed light on an overlooked part of the development process by inviting contributions that aim to understand how aspects of implementation and enforcement operate in different planning systems and the implications for the performance of planning in terms of its outcomes. Collectively, these contributions will reveal new insights into the development process, particularly around the legal status of planning decisions in different contexts, the power dynamics and imbalances in resources between actors in the development process, and the balance between flexibility and discretion in decision making.
New Publications by PLPR community
Select publications from our community. Have you recently published an interesting report, book or essay? Drop us a line !
The quest for certainty: Introducing zoning into a discretionary system in England and the European experience
+

Sebastian Dembski & Phil O'Brien

The critique of planning and new proposals to reform the English planning system and "rethink planning from first principles" have led to the introduction of rules-based principles into what is regarded as the paradigm of a discretionary planning system, culminating in a recent White Paper, which it is claimed will create a faster and better planning system than the existing discretionary approach. But are these proposals based on an oversimplified understanding of the differences between discretionary and regulatory models? This issue is explored in this paper.
Innovative Property for Innovative Land Policy: Four Normative Principles
+

Ben Davy

Innovative land policy does not yield to the pressure of short-term capital exploitation. Rather, innovative land policy establishes a fair balance between the interests of landowners and the public interest. As a keystone of land policy, property – particularly if open to innovation – plays a vital role in achieving this balance. This commentary explains four normative principles that help design innovative property
Leveraging land-value capture in contexts of urban austerity: evidence from the Grand Paris Express (France)
+

Morgan Mouton, Sonia Guelton, & Philippe Poinsot

Austerity urbanism has emerged as a powerful concept to explore the political and socio-spatial consequences of cuts in public spending, but interrogations remain regarding public actors' shifting role in urban production in times of increased budgetary constraints. This article focuses on Land Value Capture (LVC), a financing mechanism that has been gaining traction amongst scholars and practitioners alike. While LVC can be framed as a valuable tool to finance infrastructure provision in times of austerity, the authors argue that the existing literature has neglected its use by other public actors. Through an exploration of four case studies, we show that LVC can be a flexible instrument that allows actors to either play into, or mitigate austerity-driven urban policies in French cities.
Events and Job Offers

 These invitations were shared by members. Please do update us about new seminars, excursions, jobs, and conferences.

PhD Student: Form Follows Policy Project
+

Leibnitz Institute, Dresden

Deadline: August 17. German-French project "Form Follows Policy – Tracing the effects of sustainable land policies on urban form" (German Research Foundation), we are currently looking for a PhD-student or a young researcher with an interest in integrating quantitative and qualitative approaches in spatial science. The project: The German-French DFG-project Form-Follows-Policy aims at the complex causal relation between physical urban form and land policies. To give answers, an innovative approach combines data-driven spatial analysis and a neo-institutional perspective on practices of land policy and applies it to a cross-border study (Upper Rhine Valley). Applying approaches of geospatial techniques and urban analytics, patterns of urban form and their change over time are analysed. These spatial patterns are contrasted with respective practices of land policy in municipal and regional planning in France and Germany. Please send your application (letter of motivation, curriculum vitae, diplomas, certificates of employment or references) in the form of a single PDF file as an e-mail attachment, stating the subject "FFP" by 17.08.2023
Lecturer, Cardiff University
+

The School of Geography and Planning

Deadline: September 5. The School of Geography and Planning is seeking applications from individuals with teaching, research and/or professional experience in fields relating to one or more of the following planning specialisms: site planning; GIS; planning law/policy; housing. This position is full-time and open-ended.
Lecturer in Land Management and / or Planning and Property Development
+

University of the South Pacific

Deadline: September 3. The University of the South Pacific is seeking an outstanding academic and scholar with strong industry connections and regional experience who will strive to make significant contributions to the strategic domain of South Pacific Land Management and / or Planning and Property Development.
Assistant Lecturer in Land Management and / or Planning and Property Development
+

University of the South Pacific

Deadline: September 3. The appointee is responsible to teach courses in Land Management, and / or Planning and Property Development, develop research in his/her area of expertise and apply for external research funding. He/she will also be expected to undertake administrative tasks as required by the Discipline, School and the University. The appointee will be expected to make significant contributions to all activities of the School including research administration, preparing and delivering lectures, seminars, tutorials and online teaching activities, and assessing students' work.
Editor. Pacific Rim Property Research Journal
+

Deadline: September 29. PRRES Exco is seeking expressions of interest from members for the position of Editor, as well as nominations to join the editorial board. Should you be interested to apply, please submit your application detailing your skills and how you would develop the Journal to [email protected].
introducing
Dr. Tatiana Moreira de Souza
This month we interviewed one of our newest members, Dr. Tatiana Moreira de Souza- lecturer in Planning and Undergraduate Program Director at the University of Liverpool, UK.
.  Read more below.

General Background:
I am originally from Brazil and I majored in Architecture and Urbanism at the University of Sao Paulo. I moved to the UK in 2005 and after a few years in practice, I decided to change careers and I did a MSc in Urban Regeneration and a PhD in Planning Studies at University College London. Before joining the University of Liverpool, I worked as a lecturer and research fellow at Oxford Brookes University and, before that, as a research associate at University College London, where I worked in the EU FP7-funded research project DIVERCITIES. In the last few years I have been conducting research on the private rented sector and short-term rentals and I recently co-authored the report Regulating short-term rentals dealing with the regulatory responses from 12 European cities to the rapidly developing phenomenon of holiday rentals facilitated by online platforms.
What are you passionate about?
I am passionate about social justice, and I believe that access to adequate housing is an essential starting point. However, housing as a right is often overshadowed by its function as a commodity and, increasingly, a financial asset. My interest in social justice, and in the crucial role that planning and housing policy play in it, started when I moved to the city of Sao Paulo, Brazil, to do my undergraduate degree. As a young student at the University of Sao Paulo, I had the opportunity to visit and work on projects in informal settlements (the so-called favelas in Brazil). Many were in the outskirts of cities, at the time, only reachable by clandestine transport, and far away from hospitals and other basic services. They lacked basic sanitation, public lighting, etc. and many residents lived in crammed and precarious dwellings. Many of those living in favelas are in full-time jobs, but most are also in informal jobs and, as a result, are unable to access housing finance. When I moved to the UK, I was astounded by the good quality and location of some of the social housing stock I found. However, it did not take me very long to realise that there were many problems, and to learn that the social rented sector had significantly shrunk since the introduction of the Right to Buy in the 1980s, that low-income households — many of which social tenants — were often negatively depicted in the media, and that the supply of affordable housing heavily relies on land value capture, and therefore, poorly distributed due to unequal housing-market dynamics. These experiences have spurred my interested in research in housing and planning and that is why I embarked on a PhD journey a few years ago.
What are you working on these days?
I am currently working as a co-investigator on the ORA-7 project 'SUBDENSE, 'Understanding polyrationalities of space, actors, and policies on suburban densification' which started this year and ends in 2025. The project investigates how land policy, and the diverse interests and agency of local stakeholders and landowners shape suburban densification in selected city regions in Germany, France and the UK. The team comprises academics and researchers from the three countries (TU Dortmund, IOER Dresden, the University Gustave Eiffel and the University of Liverpool). I am also currently working on a research project which will hopefully allow me to do research in Brazil and in the UK.
What brings you to PLPR?
I found out about PLPR through my colleague and Principal investigator from the University of Liverpool in SUBDENSE, Sebastian Dembski. Once I started working in the project, I also met other members of PLPR. As I read more about the association and came across some of the publications by the PLPR community, I thought this would be a good place for me. I unfortunately missed the last conference but I am looking forward to taking part in one in the future, hopefully in the next year.
Anecdote: things we don't know about you?
I enjoy going for long walks and recreational cycle rides in cities. I think these are the best ways to get to know a place as you can always stop and observe, and have the freedom to change your route if anything catches your eye. I often refer students and friends to the book the Bicycle Diaries, by David Byrne, the former vocalist of Talking Heads, as he cycles everywhere he goes. The way he writes about cities and discovering places puts a smile on my face. I also like music and have been avid fan of David Bowie since I was a teenager. I am always on the lookout for rare interviews and recordings.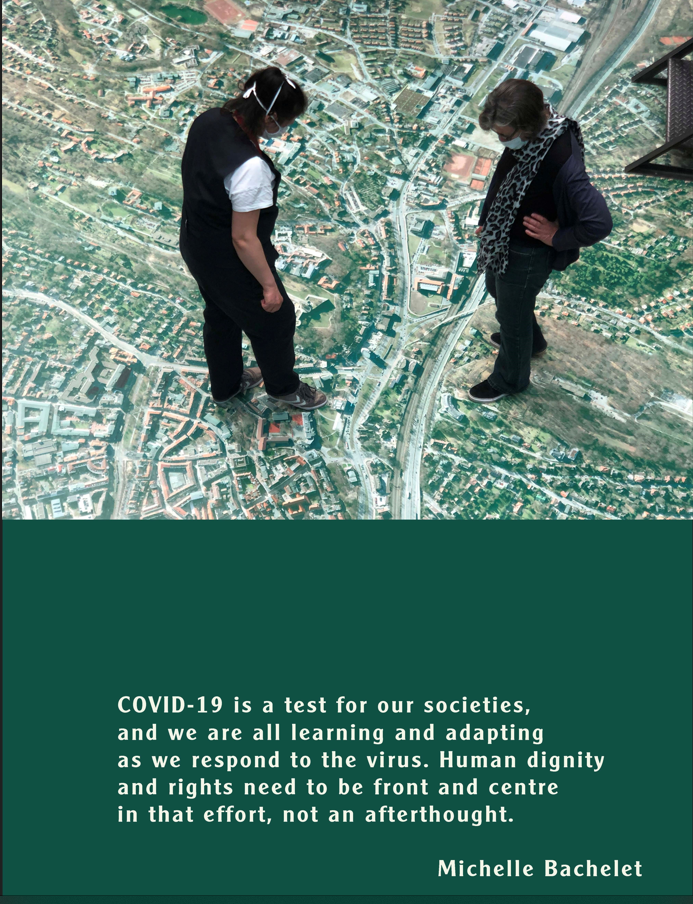 A series of photos by Prof. Ben Davy inspired by planning, law, and property rights texts.
Do you like sharing stories?