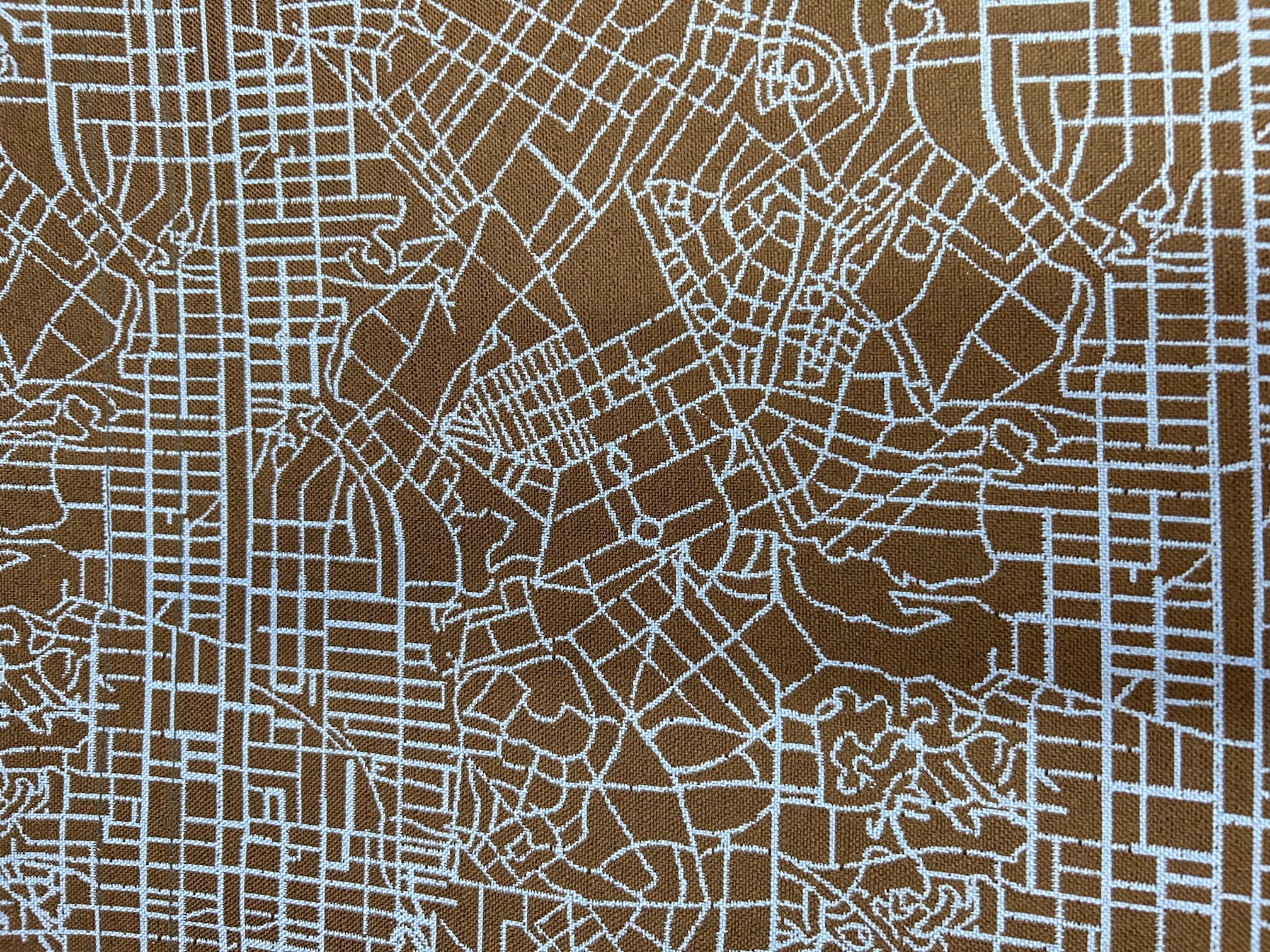 September 26, 2023
This is a last reminder, as we do not want you to miss our exciting annual conference. 
Please submit your abstract by September 30. 
The International Academic Association on Planning, Law, and Property Rights (PLPR) will hold its 18th annual conference during March 2024.   
More information on the conference can be found on our website.

Abstracts are welcome until 30th of September 2023 via the online conference management system Converia: https://www.events.tum.de/frontend/index.php?sub=185
Hope to see you in Munich!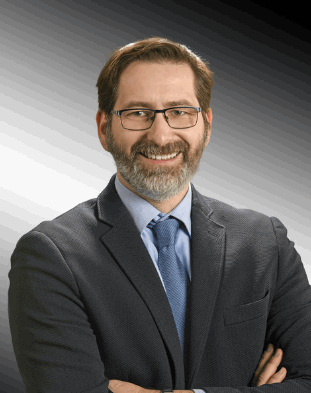 Thomas Hartmann
A Letter From the President
Dear friends and colleagues,
The International Academic Association on Planning, Law, and Property Rights (PLPR) meets every year in a different city to exchange and discuss contemporary societal challenges and theoretical considerations at the intersection of planning, law, and property rights. During these occasions, the academic community of PLPR learns from the local contexts – the city, its challenges, and approaches. This enables reflections upon planning, law, and property rights.
In March 2024, we will meet in Munich! Munich is an extraordinary venue for the annual conference on planning, law, and property rights. Not only does it host one of the top universities in Germany, but also the city has a long tradition of socially just land policy in practice. 
The call for the conference in Munich is still open, so don't miss it!
Especially, I would like to encourage young academics to come and join the debate. Young academics often make extraordinary contributions and challenge experienced scholars. Be reminded that PLPR organizes a full day PhD workshop as part of the conference. Profit from experienced mentors in the field of PLPR to help you push the frontiers of our (inter)discipline!
So, submit your abstract to PLPR 2024 in Munich! We are looking forward meeting you there.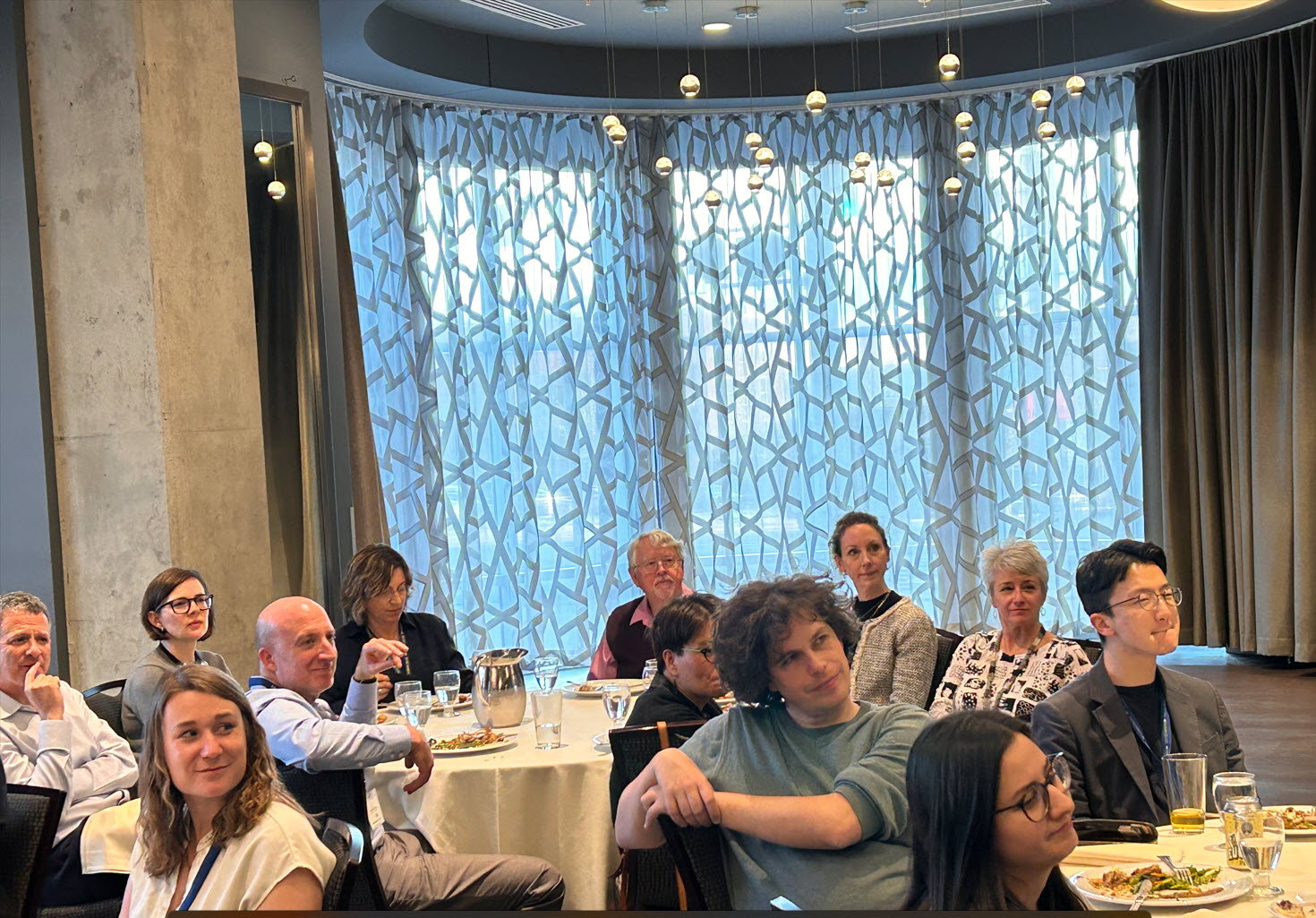 PhDs Workshop in Munich, March 2024
PhD students who would like to take a part in the PhD workshop on Monday 18th March should submit an abstract for a regular paper (or a paper to a special session).
During the registration process, you will be asked if you want to participate in the PhD workshop – please click YES. Keep in mind that clicking yes does not automatically mean that you will be a participant of the PhD workshop. After your abstract is accepted, you should submit a short description of your PhD research project (max. 3 pages), including problem setting, research question, hypothesis, theoretical background, research methods, and the status of the research,
Only PhD students whose abstracts are accepted for the main PLPR conference are eligible for the workshop.
Special Sessions Announced
We are happy to present to you the Special Sessions that are planned for the 18th annual PLPR conference next year in Munich.
More information on the Special Sessions can be found here.
New Publications by PLPR community
Select publications from our community. Have you recently published an interesting report, book or essay? Drop us a line !
Smaller Cities in a Shrinking World: Learning to Thrive Without Growth
+

Alan Mallach

This book explores what it means to be a smaller, peripheral city in a world of declining and aging populations, rampant climate change, emerging technologies and deglobalization. As more and more cities become shrinking cities, can these cities sustain economic and social vitality alongside shrinking population numbers? The author argues that cities have an extraordinary opportunity to reshape their futures, learning from the missteps and successes of other cities up to now, laying out a vision of 'networked localism', as a model smaller cities to supplant today's globalized, unsustainable growth model.
Spatial Planning Systems in Central and Eastern European Countries. Review and Comparison of Selected Issues
+

Maciej J. Nowak, Andrei Mitrea, Gunta Lukstina, Alexandru-Ionu t Petrisor, Krisztina Filepné Kovács, Velislava Simeonova, Pavel Yanchev, Evelin Jürgenson, Kätlin Põdra. Vít ˇRezáˇc, Kristina Mikalauskaite, Birute Praneviˇciene, Zuzana Ladzianska, Martin Baloga.

A new comparative book, analyzing the structure and planning instruments in Central and East European planning systems.
Complexity, Responsibility and Care: An Intertwined Perspective on Planning
+

Nurit Alfasi, Yael Savaya

This paper brings together three seemingly unrelated urban planning perspectives and shows that combining them could provide a complete, feasible approach to planning. Complexity theory offers code-based planning regulations appropriate for multi-agent urban dynamics. The responsibility model contributes negotiation-based decision-making suitable for situations with multiple agents. Ethics of care outlines how to evaluate planning tools and policies in ways that dignify all human agents.
Journal Calls: Special Issues
Just announced: a call for abstract submissions for a special issue of Planning Practice & Research with the title of "Urban planning and local democracy in the age of consultocracy". 
A special session is proposed for AESOP congress in Paris (8-12 July 2024) to discuss contributions to the special issue with those able to attend the conference. 
Abstracts by 29 February 2024, and full manuscript by 30 June 2024. Details on the call for papers are as follows and can also be found on the journal's website here.
Events and Job Offers

 These invitations were shared by members. Please do update us about new seminars, excursions, jobs, and conferences.

DFG Symposium "VALUE. USE. PROPERTY. ON THE SPATIAL DIMENSIONS OF LAND ISSUES". October 20.
+

Faculty of Architecture, RWTH Aachen University

This symposium aims to collect interdisciplinary perspectives on land issues focusing on three fundamental concepts: value, use a, and property. Land is the major factor determining the possibilities of a sustainable and socially equitable development in urban and rural contexts. In recent years, the unprecedented global increase in land and housing prices has—once again—moved land-related issues into the focus of urban planning and architectural scholarship. Responding to the deepening housing affordability crisis, the debate on the possible solutions to restrict land speculation is ongoing.
Diversity, Equality and Inclusion (DEI), and Sustainability (UN-SDGs): Trends and Practice. 11-12 October
+

The Union of International Associations, Seoul.

The UIA Round Tables provide an opportunity to learn through networking and through practice, to meet other international associations and share experience and knowledge about NGOs and other organizations.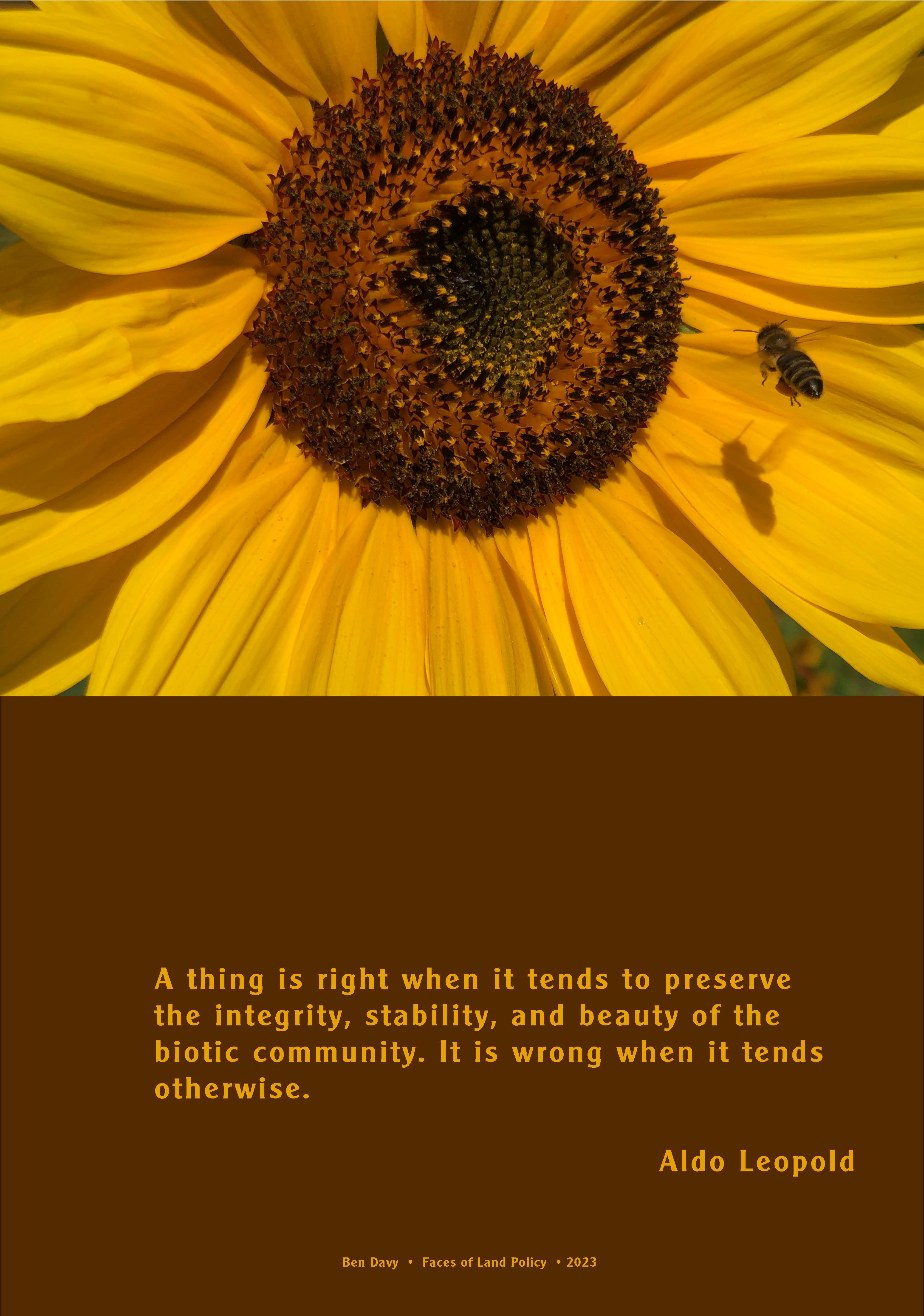 Artwork by Prof. Ben Davy inspired by planning, law, and property rights texts.
introducing
Prof. Andreas Hengstermann
This month we caught up with a long-time member of PLPR, Dr. Andreas Hengstermann who has just moved from the UK to Norway to assume a new position in the Norwegian University of Life Sciences (NMBU).
.  Read more below.

Andreas, What's your academic background?
It's complicated - both geographically and in terms of academic disciplines. I have two undergraduate degrees: A Diplom-Ingenieur in spatial planning from TU Dortmund University (Germany) and a Master Universitario in rural development from Universidad de Huelva (Spain). After a short, but interesting internship with the International Federation for Housing and Planning in The Hague (The Netherlands), I moved to the University of Bern (Switzerland), where I stayed for a total of 10 years. First, I did my PhD and Postdoc at the Institute of Geography. I also worked for two years at the Centre for University Didactics, training lecturers on how to do good teaching. At the same time, I studied public law in a postgraduate programme. After my time in Bern, I went to Ulster University in Belfast (UK) for a research fellowship funded by the Swiss National Science Foundation (SNSF). Since 1 August 2023, I am an Associate Professor at the Norwegian University of Life Sciences (NMBU) in Ås (Norway).
What are you passionate about?
I am fascinated by that moment when you can see in the students' faces that they are just grasping how planning really works. Most students like to discuss what the world of tomorrow should look like and how planners should be planning that. To me, the question of how spatial development actually works is much more fascinating than the question of what should be done. When I want to provoke students, I like to exaggerate and say that planning is failing. As academics, we should not try to be better planners than planning practitioners, but we should explore why planning fails. So, I am passionate about investigating what factors influence what outcomes planning actually achieves - or fails to achieve.
What are you working on these days?
At the moment, I am occupied with the relocation from Belfast (UK) to Ås (Norway). It is an exciting time. I can get to know a new country and its culture and nature ­- and take on a new role. But it also keeps you very busy - also because, of course, everything is in a language I've just started to learn: Snart skal jeg snakke norsk.
In addition, my class on planning theory will start in a few days. So far, I have always had theoretical approaches implicitly covered in my lectures - now I can create an entire semester explicitly on theories of and theories in planning. That's a bit of work.
In doing so, I am also a challenge to myself. I have very high expectations when it comes to teaching. For me, teaching is more than giving a PowerPoint monologue and marking an exam. I want to inspire the students for my research and accompany them in a learning process – usually through a series of many small tasks. This may be more exhausting for both sides, but I am convinced that learning success is much deeper and longer-lasting. Applying these pedagogical approaches to a lecture on planning theory is challenging. Anyone who has ever taught planners the law knows what I mean.


What brings you to PLPR?
I'll have to search my memory. I have been with PLPR my whole academic career. PLPR Munich next March (https://plpr2024.bole.ed.tum.de) will be my 15th consecutive PLPR conference - if you count the online conference in 2021 - even if the beginning was more of a coincidence: when the 4th PLPR was hosted in Dortmund in 2010, I happened to be a student there. It was thanks to Ben Davy that I heard about the conference and attended - he gave out in-house scholarships, which I received. I was thrilled by the debates I witnessed. While 90% of the lecturers in Dortmund (at least at the time I studied there) saw "participation" as the magic word for solving all planning problems and conflicts, the PLPR community discussed things that were obvious, but still never mentioned in my studies: Legal aspects in planning, property rights to land, and the landowners as the central actors. That was very inspiring. I remember Rachelle Alterman presenting her book Takings International back then. The international comparison was much more enlightening than most seminar papers. PLPR's conference in Dortmund was also very special in another sense: the organising team was quite tired one evening and spontaneously promoted me as the-local-guy-that-lead-people-to-a-pub. So, I ended up having a beer and discussing issues with names I had only known from my bookshelves
After Dortmund came the conference in Edmonton, Canada. What seems to be a completely unrealistic idea to fly across the Atlantic to present the half-baked results of my Master's thesis, was still what Thomas Hartmann persuaded me to do. And although the talk probably won't be awarded a Nobel Prize, it was very important for my future path: In Canada, I met my future boss and PhD supervisor Jean-David Gerber. PLPR is networking in the best sense.
Well, and after that, there have been a dozen more PLPR conferences and a total of 7 years that I served as a member of PLPR`s ExCo in various roles. I could tell great stories about all of it. How long do you want the newsletter to be?
Anecdote: things we don't know about you?
I collect first editions of books that I find at jumble sales or in online antiquarian bookshops. I now have a respectable collection of many classics of planning, land policy and planning law. Even though I regret this hobby again with every move abroad...
Do you like sharing stories?