Dear 

We're thrilled to announce that Colgan Foundation has generously agreed to sponsor Leander Club. The foundation is run by Leander Members, Sean P. Colgan and Dr. Bibi Colgan. We are all incredibly grateful for their support. The full details are below.

This Saturday 10th June, our chefs will be serving a BBQ on the deck from 5pm-8pm. The coaches will give a short talk at 5pm to share our summer rowing goals, including ones to watch at HRR and our expectations for the World Championships. You are also invited to meet some of our current athletes. If you are a relatively new local Member, this is a great way to find out how the squad works and what happens at HRR, so you can make the most of your Leander membership. Book your BBQ by calling us on 01491 575782, £15 / £7.50 children.

Hardy Yard Pizza will be offering their delectable dough all day on Sunday 11th June on the deck; we are also serving roasts inside the Clubhouse.
There are just 21 days to go until HRR 2023 begins. Dining tickets are still available for most of the sittings, with a few cancellations freeing up sought after spaces, so it's worth checking availability here. We also have space in the Eton Room on HRR Wednesday for tables of 10. Please email or call us on +44 (0)1491 575782 to enquire.
Two important reminders
Members are only permitted to use the car park while they are visiting the club. Members risk having their membership revoked if found to be breaking this rule. We share the space with HRR and must respect that.
Members are required to present their membership card when ordering food or drink. This is to prevent non-Members from using the outside bar in particular.
With best wishes,
Al Heathcote, General Manager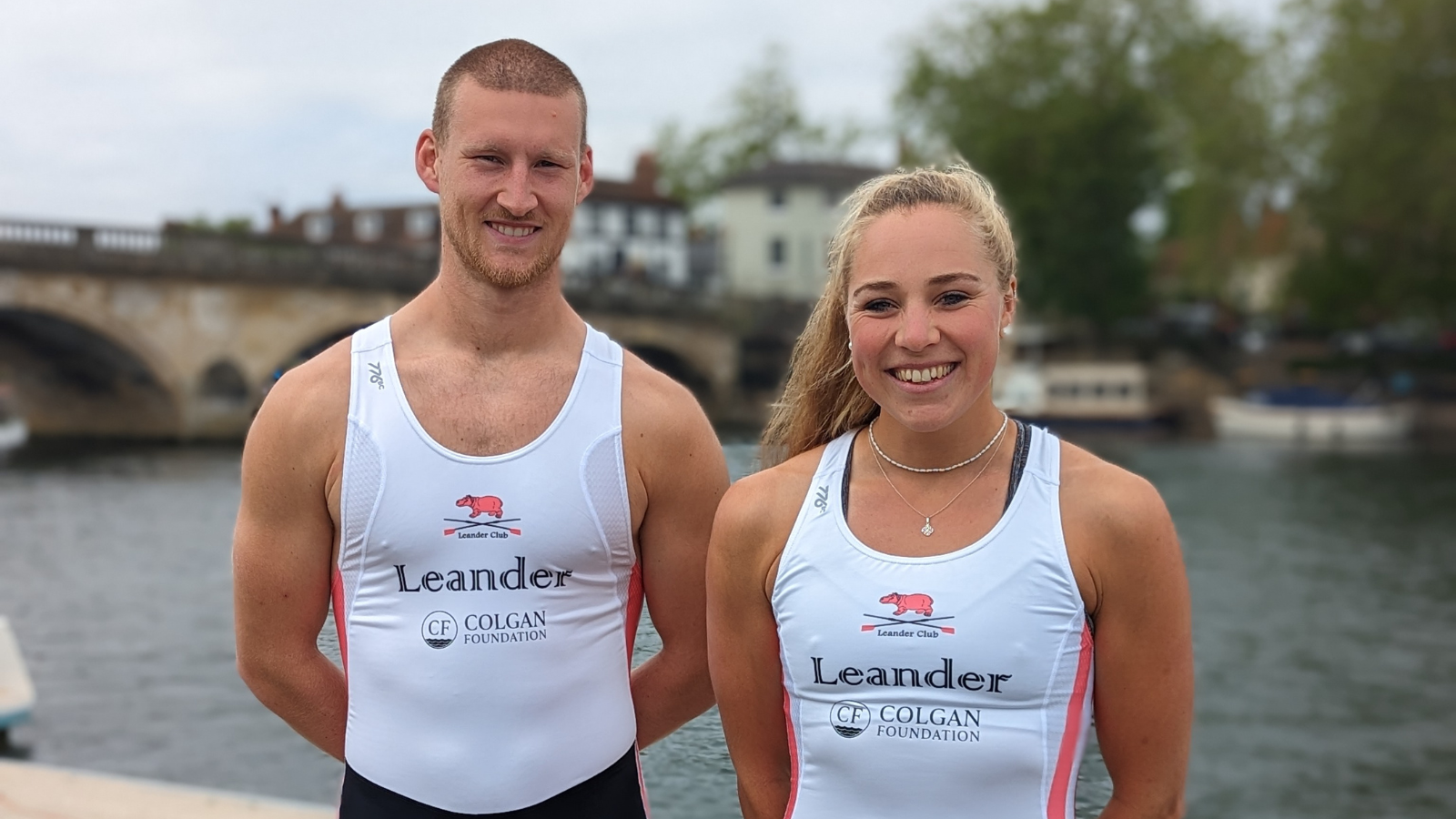 Leander welcomes Colgan sponsorship
The Leander Committee is delighted to announce a new sponsorship deal with Colgan Foundation, starting immediately and continuing for the next five years. This partnership is targeted directly at the Leander rowing programme, supporting the development of our young rowers in their search for personal improvement and for international success.
Colgan Foundation is a nonprofit foundation founded in 1995 by noted former American rower and international coach Sean P. Colgan to support efforts in conservation, education, athletics, and mentorship around the world. Colgan Foundation endorses the sport of rowing in particular because it teaches fundamental talents of success in life.
"The goal of Colgan Foundation is to assist young people to reach their full potential," said Sean Colgan, a member of Leander Club since 2005. "Excellence in an endeavor like rowing can easily translate into excellence in other areas of life like business, medicine, etc. Winners are always winners."
Leander Club President, Mike Sweeney, has welcomed the creation of this partnership, saying, "The objectives of Leander Club and of Colgan Foundation are a perfect match. Both organisations seek to promote individual development and to encourage the search for excellence. I am very much looking forward to working with Colgan Foundation during the next five years."
John Collins, Leander Club Captain, said: "This support from Colgan Foundation to Leander will be felt throughout the Club. Their generosity is giving the athletes a brilliant opportunity to perform both on and off the water. We are all grateful to Sean and his wife, Dr. Bibi Colgan, for bringing their values and support to the club."
The new kit is modelled here by Tom Ballinger and Becky Wilde
THE ANNUAL GENERAL MEETING
of
Leander Club Limited will be held
at the Clubhouse, Henley-on-Thames, on Sunday 25th June 2023 following a General Meeting at 11am
The General Meeting and AGM  Notice has been sent to Members. 
All the documents relating to the General Meeting, AGM and Committee biographies, are published here.
To increase the opportunity for members to attend the GM and AGM, the meetings will be conducted as a hybrid to enable physical and online participation. 
Banyoles training camp
The Leander Squad has completed their annual training camp in sunny Banyoles. They are looking forward to a packed racing schedule as we move towards HRR. As usual thank you to all our members, without your support training camps like these wouldn't be possible. We look forward to seeing you back home at the club. 
See more news from the coaches @leander_club

Crosswind fun at Met Regatta
Leander's development squad went straight from Banyoles into racing at The Metropolitan Regatta at Dorney Lake.
With tough crosswind conditions, racing was challenging but beneficial ahead of the all-important Henley Women's Regatta and HRR. Read how they did

Full Members in the Pink
Full Members: now might be the time to check you have your Pinks in order! You can order your socks, ties, buttons and pashminas online or pop into the shop. 
Only Full Members are permitted to wear the Pink and you will be asked for your membership number when ordering.

Take me to the Pink Hippo shop!

Henley Bridge, Henley-on-Thames
RG9 2LP, United Kingdom
You received this email because you are a Member of Leander Club.
Unsubscribe