Henley Royal Regatta 2023

Dear 
We're delighted to let you know that your HRR 2023 badge packs will land on your doormats in the next couple of days, if not already received. These contain your badges, a brochure outlining everything we're offering you this year including menus, and details of how to book your dining and boat tickets.
Bookings open at 9am on Monday 24th April, via our website, where you'll also find all prices.
We've taken on board your feedback and we're pleased to bring you more tables, more bars and the return of afternoon tea served in the garden. 
We're serving breakfast, lunch (in the marquee and the Club), afternoon tea (in the marquee and the Clubhouse) and dinner (in the Clubhouse) from Tuesday 27th June to Sunday 2nd July (no dinner on Sunday).
For those looking for an exclusive experience, we are hosting a brand new Floating Bar which will be moored next to the athlete's pontoon on the river. You can book 'all day' tables with spectacular views and access to the private bar. Breakfast, lunch and afternoon tea are included in the ticket price. Tables are for parties of six people and cost £150 a head. You're also able to take over the entire pontoon for a private party in the evening - contact me for details on [email protected]

You will receive badge packs this week

Ticket bookings will be via our website

Bookings open at 9am on Monday 24th April, with a further batch of tickets released at 9am on Monday 8th May in case you miss out

Please note - if you have not paid your subs, you will not receive a badge pack and you will not be able to book tickets. Overseas members will receive an email containing a downloadable version of the brochure today. They are asked to collect their badges on the door during HRR week.

Summer starts here
The official start of the summer at Leander Club - the Deck Opening Party - is on Coronation Day, Saturday 6th May. We'll be screening the Coronation and serving up a BBQ accompanied by live acoustic music all afternoon and evening. Children will be kept busy with a street party picnic, bouncy castle and Henley's favourite entertainer, Bertie Slippers!

We're welcoming an exciting new 'culinary installation' caterer to take care of our outside food from 7th May - we'll share details very soon.
- Al Heathcote, General Manager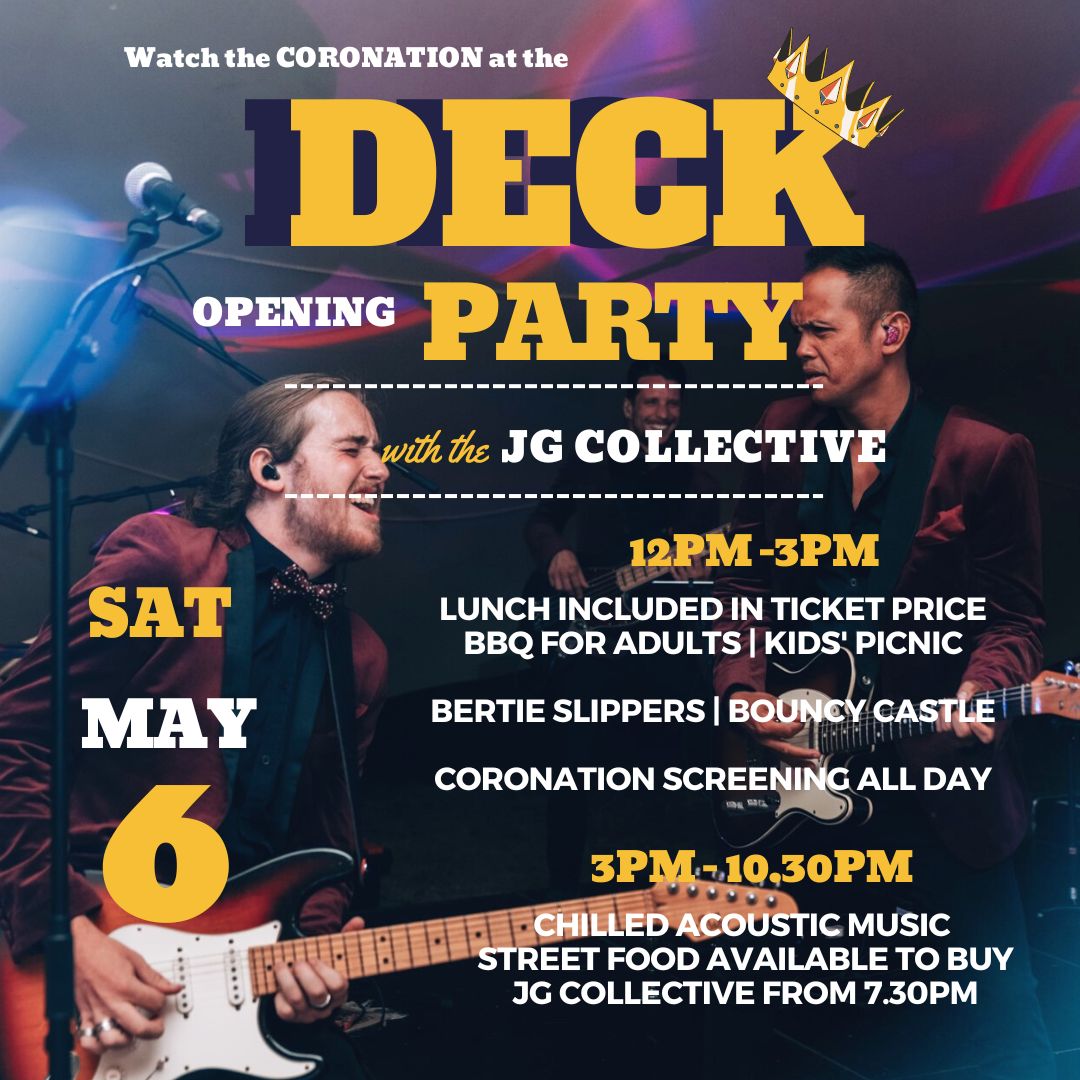 Families welcome for daytime entertainment with Bertie Slippers, before the JG Collective take the stage!
Leander Members can buy an unlimited number of guest tickets.

12-3pm: Lunch for adults and children. Tickets include a generous BBQ lunch for adults and a street party style picnic for children.
After lunch, children will be entertained by Bertie Slippers and a bouncy castle.
More food will be available to purchase throughout the afternoon and evening.
3pm-7.30pm: Live acoustic music on the deck
7.30pm-10.30pm: The JG Collective! 

Tickets
Adult tickets £22 | Child tickets £10 (aged 5-16)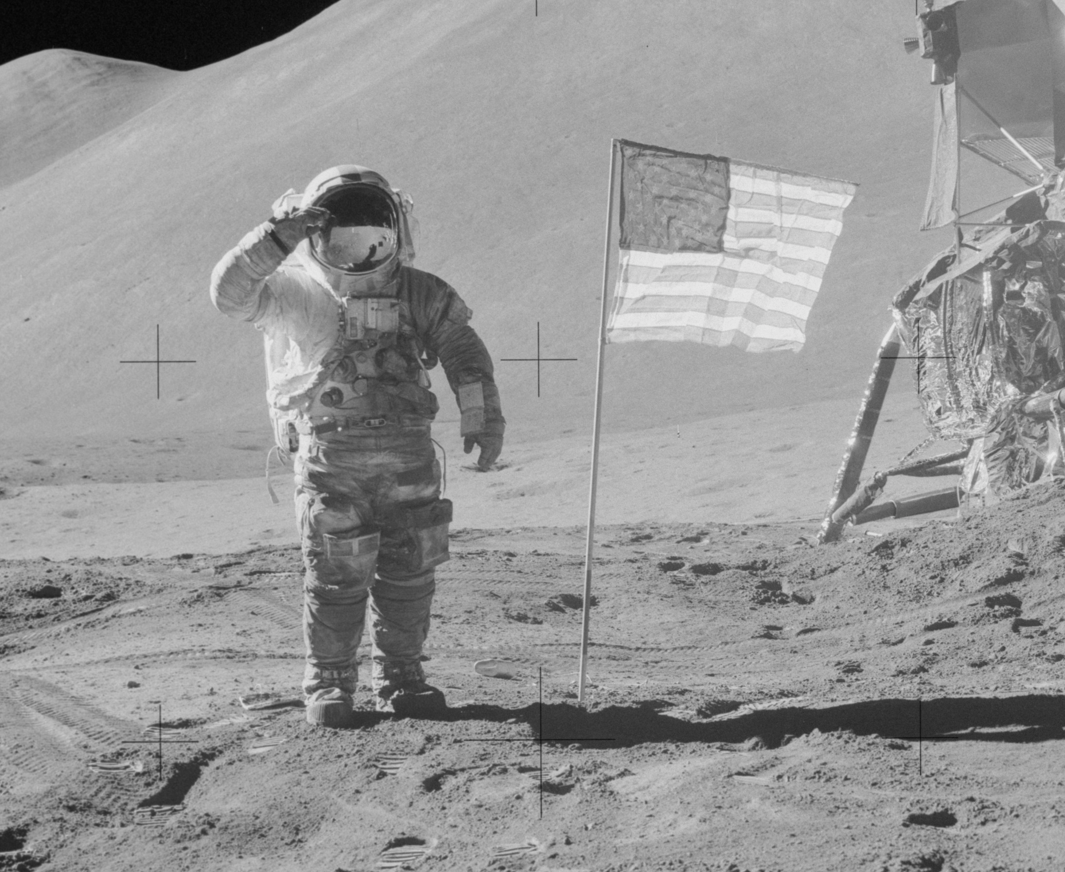 CDR Apollo 15 Dave Scott on the surface of the moon
Dr Michael Warner presents items from his museum quality collection of space artefacts, plus a showing of 'In the Mountains of the Moon' - the story of the Apollo 15 mission. 
Entry to the exhibition and film is free. Buffet supper available for £15.
Email [email protected] to book.
This is a unique opportunity to dine with rising stars of rowing. We're hosting a Meet the Athletes Dinner, with two athletes seated per table. Find out what motivates our athletes to do their gruelling training, their goals and even what they eat for breakfast! 
Tickets cost £45 and include a three-course dinner and a glass of wine. Reserve your space by emailing [email protected] / call 01491 575782.

Cocktails and Jazz: 21st April
We're hosting a free Jazz night to launch our new cocktail menu! Come and listen to the finest tunes from the Voodoo Funk Collective while you quaff the finest cocktails from Edmunds.  
Cocktails include Espresso Martini, Old Fashioned, and a Kumquat Margarita. Reserve your space by emailing [email protected] / call 01491 575782.
Leander Golf Day: 6th June
The Leander Golf Day will take place at Huntercombe Golf Club on Tuesday 6th June 2023. The plan will be to convene at the Huntercombe Clubhouse at 9am. A two course lunch will be served in the Club Dining Room – jackets and ties for the gentlemen. Contact Mike Sweeney at [email protected]
Have you seen Alex's Gregory's new rowing app, Fluenta? The 2x Olympic gold medallist's rowing workout app helps people row properly and make the most of their ergs, while making it more interesting than just looking at a screen. Click here to see it.
The Head of the River Race
On Saturday 18th March, Leander men's squad took three crews to The Head of the River Race. Leander's top boat set off 2nd behind a strong Oxford Brookes crew containing eight World Champions from last summer's World Championships in Racice, Czech Republic. Keep reading
Leander Women vs CUBC
On a rough and windy day, Leander women took two crews to the Tideway to complete a series of races on the Championship course which included fixtures and the Women's Head of the River. It was an opportunity to race Cambridge as they prepare for their Boat Race. Keep reading 
Leander Men vs Oxford
Leander's top club men's eight took on the Oxford University Blue Boat on the Championship Course, with the fixture broadcast live on The Boat Race YouTube channel. It was a fantastic race where the lead changed hands three times over the course. Keep reading

Henley Bridge, Henley-on-Thames
RG9 2LP, United Kingdom
You received this email because you are a Member of Leander Club.
Unsubscribe