My sincerest apologies to all of you.  I just realized that many of the book links in the recent newsletter were scrambled when we switched servers and either went to blank or incorrect pages.  I have corrected the links in the newsletter copy below.   
Thank you for your support in forgiving my technical deficits!!
What's Happening With Me?
If there are things more wonderful than Arizona in the winter, I'd be hard pressed to find them. I spent three glorious weeks with my family for Christmas, which was my first time back in Tennessee since before COVID. 
The hubby moved the RV down and picked me up along the way and now we are happily enjoying the Southwestern sunshine.

Over the next few months there will be a lot of changes coming. One, I'll start releasing my Coming Home Series. 

There are more details below, but I'll just say here that the Coming Home series has been a cathartic experience for me. Coming to terms with growing up in a place that wasn't very gay friendly, and in some ways still isn't. Regardless, Tennessee has the potential to be a wonderful place to live. The Coming Home series is all about that potential.

I'm also going to be releasing several Adam J. Ridley books this year as well. Including, the last of the Witch Brothers books, Sapphire Water. 

What that means is I'm going to release more newsletters than I normally do to keep everyone up to date. I've been so lucky to find my new personal assistant, an avid lover of MM romance, Lisa Klein. She's going to help me get a newsletter out each week (or at least most weeks) in 2023.

So, I need you all to let me know what you can and can't tolerate. Please fill out the survey below so we can group you into categories based upon how often you want to receive the newsletters. 

I'm writing a progressive story, Adventures of Milo and Clack, that's exclusive to my newsletter also. For those who want weekly newsletters, you'll be able to read a new chapter each week. I know, exciting, right? 

The first chapter is below... Yay!

How often do you want a newsletter?
Please select your preferred frequency below. Note: The story is weekly, so if you select anything other than weekly, you'll miss huge sections. (FYI, You will be able to change your preference at the bottom of each newsletter.)

Thank you for making your selection.
Blake Allwood's Coming Home Series
The Coming Home Series, explores what it means to come home after years of being away or finding home when and where they least expect it.
The imaginary Crawford City is located not far from Nashville in the foothills of the Appalachian Mountains. It is in every way a small rural Tennessee community. Just like all small towns, Crawford City is faced with what it means to exist in an ever-changing world.
These novels focus on the lives of several individuals who have either grown up in or around this small town and left or have discovered this small town and made it their own.
These uplifting love stories show the unique approach to rethinking home and embracing their quirky southern ways.
The Coming Home Series uplifts and promotes the idea of family, relationships, and community while demonstrating how beautiful it is when someone finds their way back home.
The Coming Home Series are sweet, low-heat, Hallmarkesque novels, with no explicit sex scenes.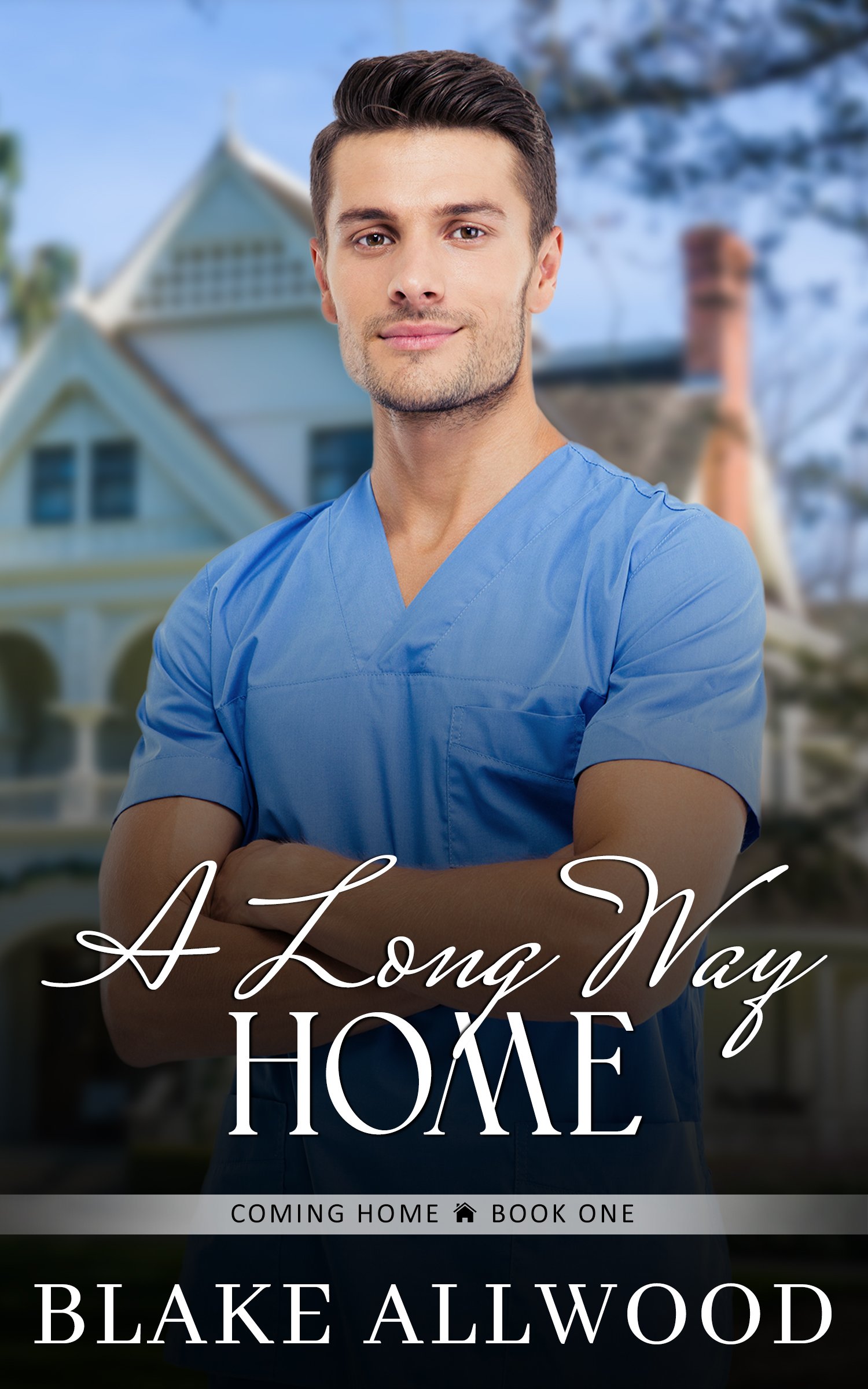 Available February 11th
A Long Way Home
With the odds stacked against them, will they be able to overcome, or will their pasts push them apart, forever?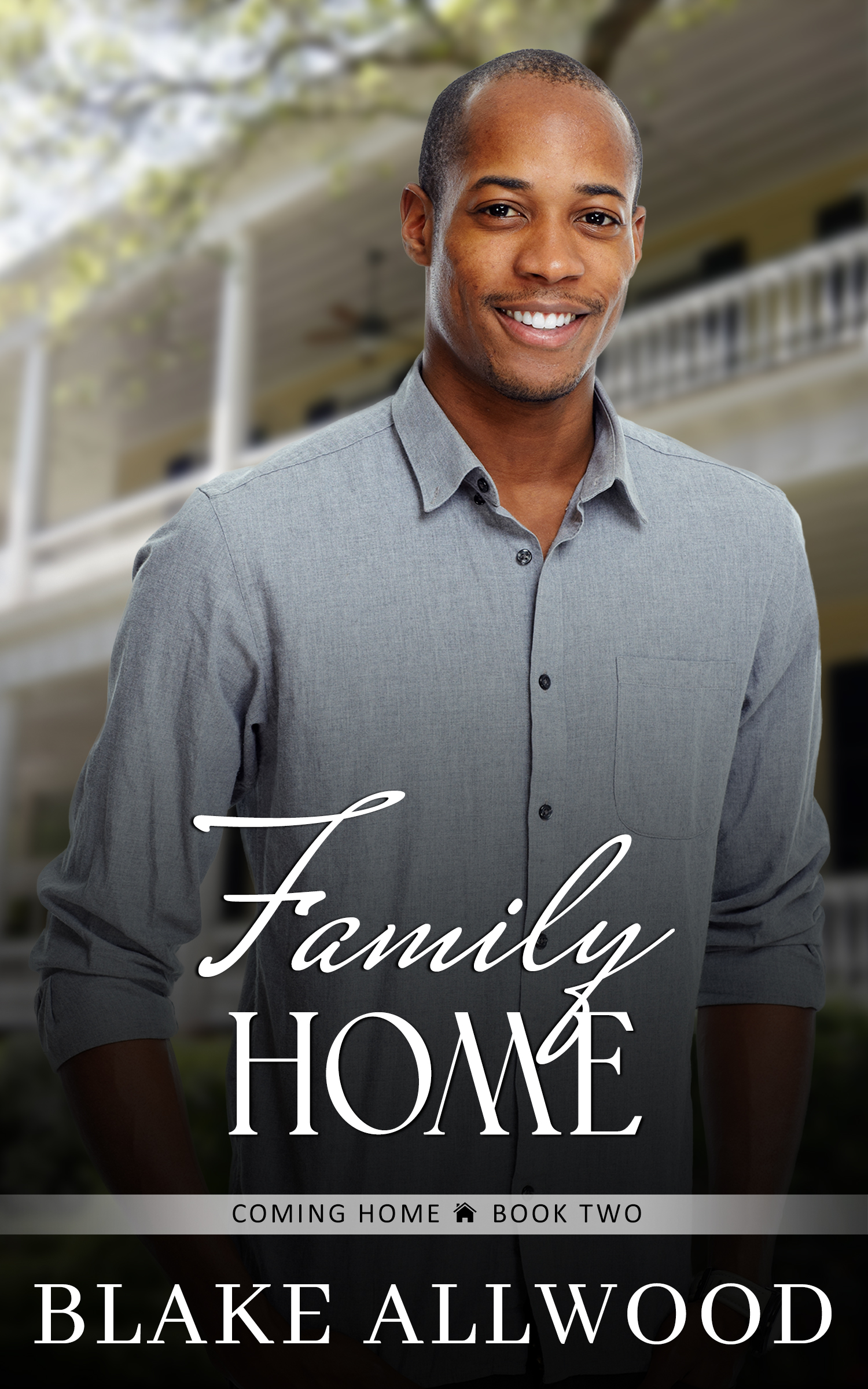 Available March 24th
Family Home
Facing the past is never fun, especially when it involves seeing the man you still love. When their lives are once again intertwined, is a second chance possible?

Adam J. Ridley New Release
Sapphire Water
Book 4 - A Selkie Novel
Available March 17th
A Selkie Novel:
Setting the third brother free should have broken the curse for good, but the darkness still threatens everything. Why? Because he isn't the final brother. There is another, a half-brother, unknown by any of them. The curse cannot be truly broken until the fourth brother is found and has his chance to find true love.

Cursed to never find love, Crea is shocked when he finds the perfect man. Choosing to fight the curse could cost him everything, including his life.
Is this man his first real chance at love… or will his father's curse stop it from happening? Will pursuing this newfound love put both their lives at risk?
When forced to choose between ending his father's curse and his fear of commitment, will Kyle embrace his destiny or will he turn away and let the world burn around him?
Milo and Clack: An Elvin Love Story
Part I: 
My life in fifteen hundred words or less:
Milo (Milonium)
I believe in magic, at least I want to. The problem is every time I try believing, reality gets in my way.
It's not like I'm not lucky. The truth is I'm very lucky. I was abandoned by my parents when I was just a baby. I was adopted, only to be given back to the state, no explanation given, when I was three years old.
A toddler isn't as easy to find parents for, especially during a recession, so I ended up in long term foster care. Going from home to home was a way of life for me, at least until I met Godfrey and Matilda Beecham. They took me in and have loved me like their own for fifteen years.
So, I was lucky, more than many, and I knew that firsthand. I'd seen a whole host of young foster kids go into and then be destroyed by the system. So, even though I had a curse over me, I was still better off than most.
Curse? You caught that huh? Yeah, I realized when I was still young, right before moving in with the Beecham's that I was cursed. Things go wrong for me all the time. The more I try something the more likely the opposite will happen.
For example, the other day I was trying to clean Mrs. Beecham's refrigerator out, as a way of thanking them for taking me in and all. Just as I had removed all the food-- poof-- the entire machine started squealing and before I knew it, it went black.
Now, I know that doesn't sound like a big deal. Refrigerators go on the blink, right? Yeah, except this one was less than a year old. The one they had before this one lived to be over twenty years old.
I stopped writing and thought about last week's disaster.
"Oh, honey, don't worry about it," Mrs. Beecham said and patted my head. "It's still under warranty and I'm sure it's because the wiring was bad."
I loved her. Even Mr. Beecham was kind and caring. In a foster home I had before them, I was spanked whenever things went wrong. Even though foster parents aren't technically allowed to spank foster kids.
But Mr. and Mrs. Beecham though, they were always understanding. Sometimes frustrated, but always understanding.
"Milo," Mr. Beecham yelled up the stairs. "You're gonna be late for class."
I was taking classes at the Community College down the street from where the Beechams lived and I could ride my bike to school. I had a high GPA in high school, but I didn't do so well with cars so it worked a lot better for me and everyone on the road if I didn't try driving.
That's why the community college was a better option for me.
"I'll be right down," I yelled. "Just got to finish up this essay."
We'd been assigned a fifteen hundred word essay in my communication class. The teacher, a woman who wore long wispy skirts and kept her hair undone and flying free around her face wanted our final project to reflect who we were as individuals.
"Write so just by reading your essay we'll know who you are."
I looked at my draft and realized it was already too long. I'd have to rewrite it, paring down my words. Oh well, it wasn't a problem. I liked writing. I didn't necessary like having to tell my life story in fifteen hundred words, but oh well… life goes on, right?
I rushed down the stairs, gave my foster mom a peck on the cheek and waved at Mr. Beecham. "I'll be home late tonight. I'm meeting Parker to study for exams. We're gonna play cards with his brother and his girlfriend after that so we'll probably just order pizza.
"No problem honey, just be safe." Mrs. Beecham said as she disappeared back into the kitchen.
After class, I biked over to the library where Parker should be getting off work. I parked my bike and locked it, then went in hoping he'd be done and ready to go. We did have to study, the history final for Dr. Jordon's class was whispered about by everyone in the school. The man seemed to enjoy torturing students and he was one of those history teachers who cared about the dates even down to the months in some cases.
Parker wasn't available, unfortunately, so I wandered through the fiction section looking for anything fantasy I hadn't already read.
A flash of light came out of nowhere and blinded me momentarily just as I went around the bookshelves. I stepped back and into an embrace that I couldn't wiggle out of. When I regained my sight, I found myself staring at the strangest looking woman I'd ever seen.
"Is it him?" the man who was holding me asked and the woman nodded.
"It looks like him."
"Hey, what are you two doing?" Luckily, Parker must've come looking for me and he was standing on the public side of the stacks. "Take your hands off of him!" I heard him say.
The two looked at one another before they began pulling me toward the exit.
"Let me go!" I screamed and within seconds, several other students as well as the librarians rushed to my aide. The man released me and the two dashed out of the library's door. We watched them disappear around a building and another blinding light flashed. 
Several students ran out to check on where the two had gone, but most stood back and helped console me.
"Are you okay?" Parker asked.
"Yeah, they didn't hurt me, but they shook me up. What do you think that was about?"
"No idea," Parker said, "But campus security is on the way. Maybe they can give us some insight."
Blake Allwood's Book Catalogue
Melody of the Heart
Entrapped by his ex, life feels hopeless. Now, he has to teach a mechanic to play piano like a pro. As he fights to save his father's beloved Steinway, he never dreamed he might also save his heart.
Melody of the Snow
Family inheritance or his own passion… Can he have both?
Changing His Tune; Road to Rocktoberfest

Tired of being lonely, Hayden decides to take his life back, starting with changing his music and his identity. Will these transitions be worth the risk, or will they destroy everything he's worked for?

Moon's Place
Moon's Place is a sweet (no explicit sex scenes) short story.
Tenacious
For those who want a little more heat in their stories (Explicit Sex Scenes)
Aiden's art is his passion, but he's lost inspiration. When he meets the gruff but sexy rancher Devin, his life is changed forever.
Bobby didn't mean to be a best-selling author, but a nasty breakup inspired him. When he meets sexy publisher Liam, will his past block hope for love?
Suzie struggles to overcome her past when her perpetrator returns intent on silencing her. Can she overcome her hatred and save her new relationship?
Elian, a sexy restaurateur meets Martin, an equally sexy food critic. Will their past keep them from giving love a chance?
Trevor comes out as bisexual, meets the man of his dreams, and learns he's a new dad. Will he be able to survive his conservative parent's wrath?
Joshua inherits his uncle's orange grove. Clay isn't ready for a new boss. Will their challenges keep them from the love they desire?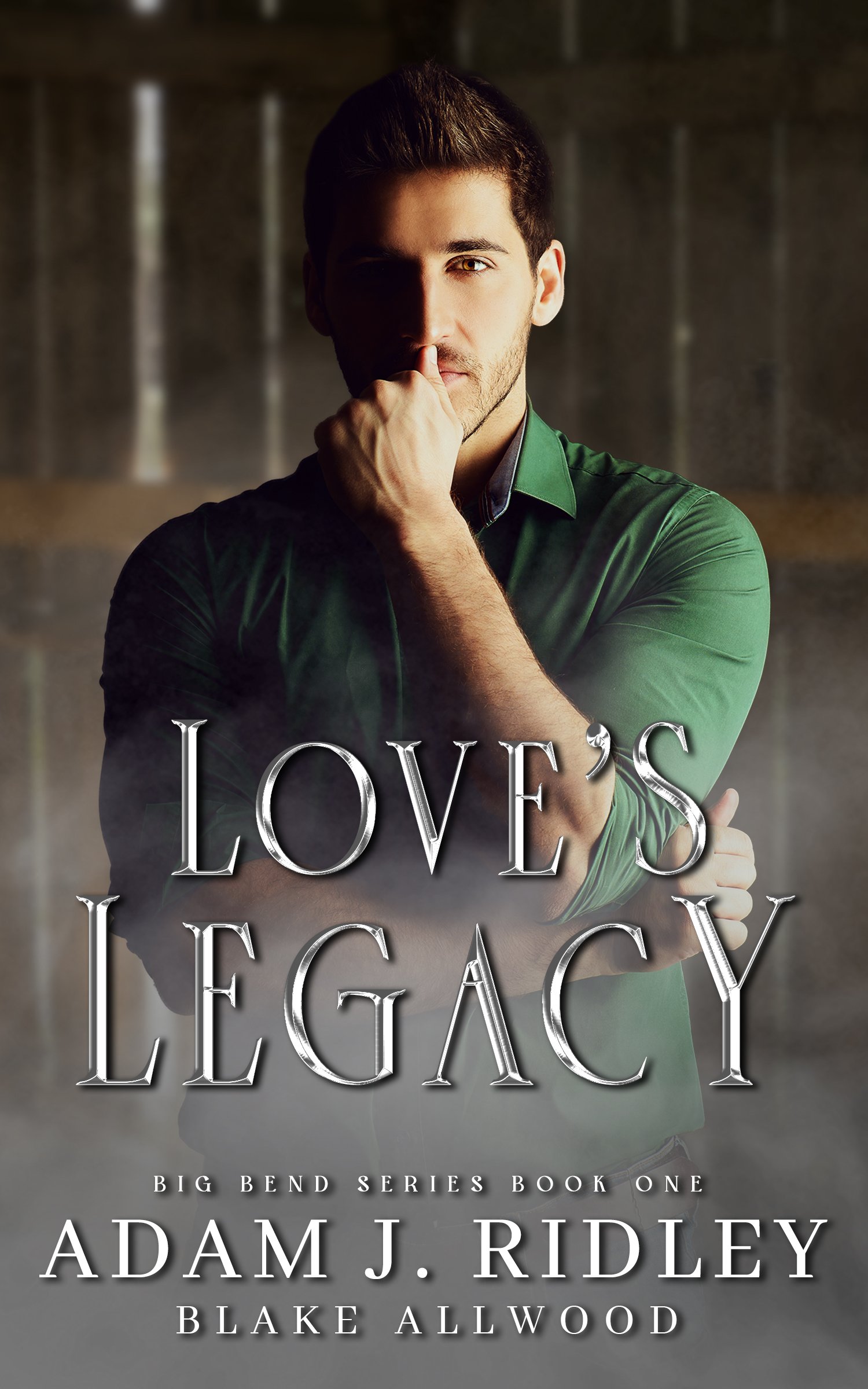 Flex inherits his family's ranch and begins being plagued by prophetic dreams. Will his love for motel owner Mitch be enough to keep him safe?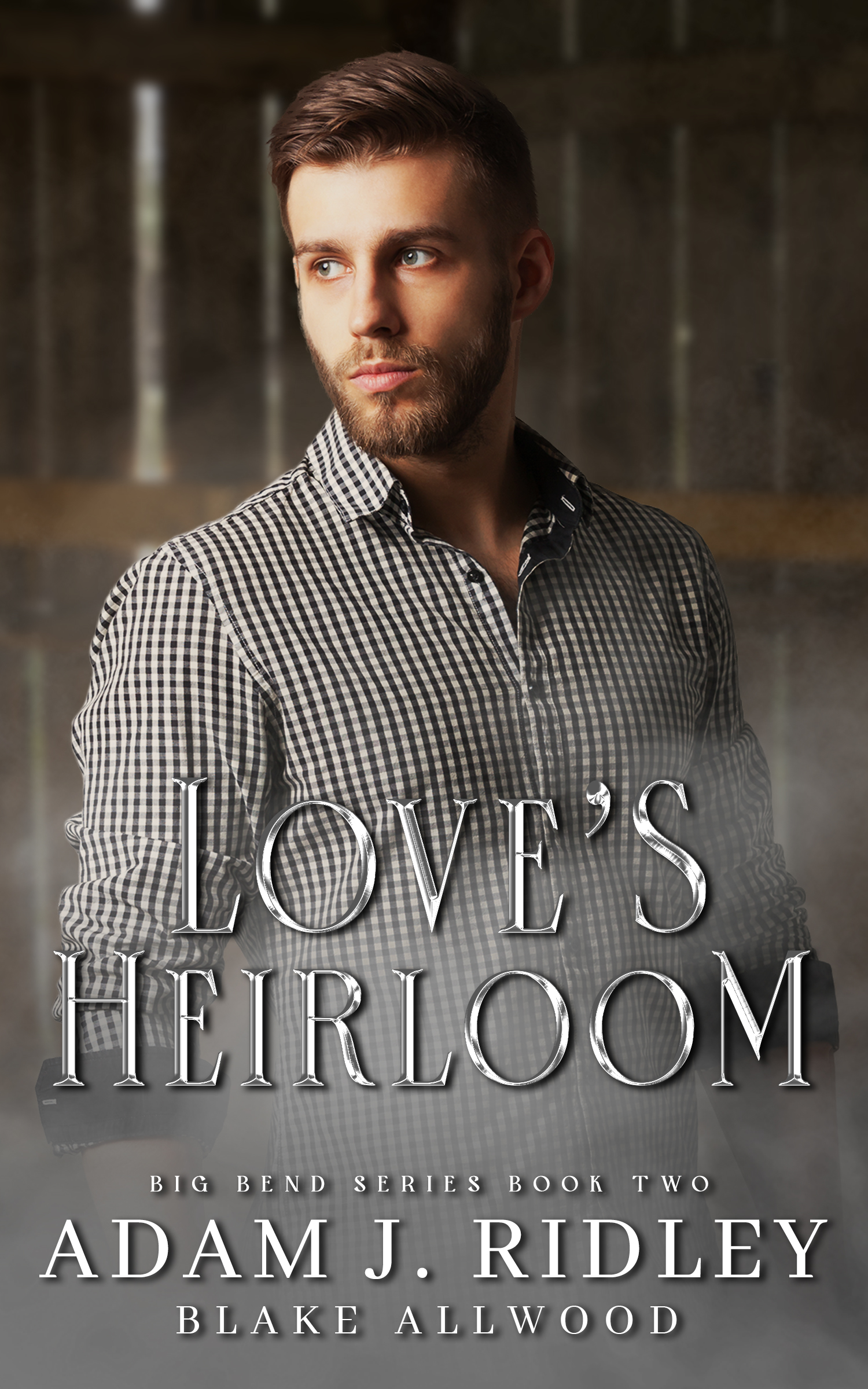 Eddie is confronted by a ghost that Alex resembles. Neither trusts the other. Can their unlikely relationship help them survive the imminent danger?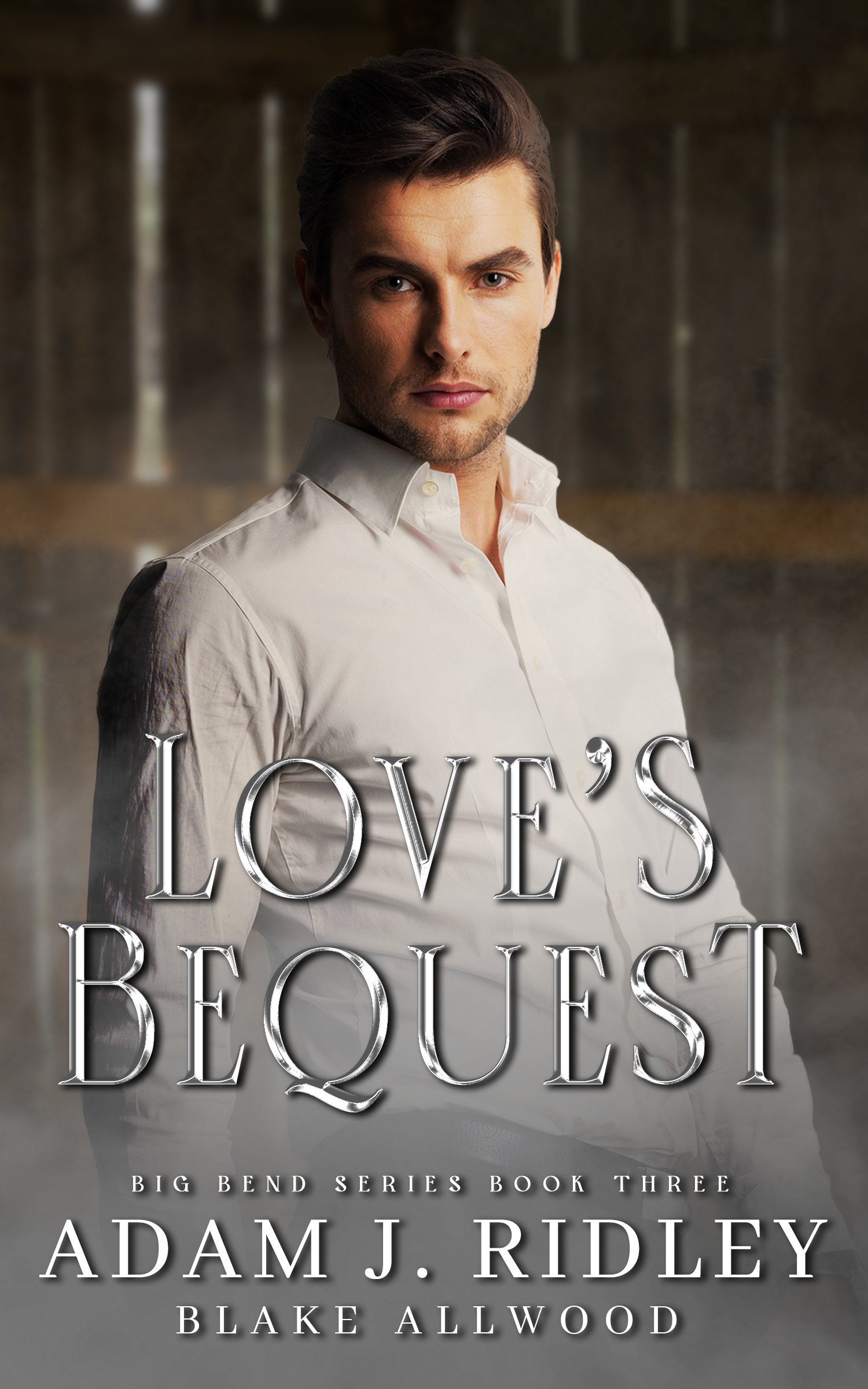 Steve sees ghosts, Eric feels disconnected from the world. Can these two find solace in each other's arms?
Bennett goes from homeless to millionaire and meets reality TV star Les. Will their love be enough to save Bennett from his father's malicious plots?
After Daniel takes a nasty fall, a handsome ranger comes to the rescue. When his life is in peril once again, will their love be enough to save him?
Bentley's past holds him captive until he stumbles into love. Can he finally escape his past or will he lose his new found love?
Changes with the LGBTQ+ Bookstore
The bookstore has been a big hit with both authors as well as readers. We are literally adding new books weekly and our goal is to have over 500 LGBTQ+ Ownvoice author books by the end of June.
If you haven't noticed, we have changed the name. You can now find us at www.bibliopride.com.
Blake Allwood Publishing
235 Rainbow Dr, PMB 13508, Livingston
TX 77399 United States
You received this email because you signed up on our website or made a purchase from us.
Unsubscribe