I love countdowns!
Who doesn't love a good Advent calendar, with chocolates - or Legos - as ours have been the last few years. We did have a prayer and good deed challenge calendar one year, but in our house, it was definitely not as popular as Legos! 
These commercial calendars typically count the days in December since Advent can vary in length. You may have noted this year that it was the longest possible Advent with 4 full weeks!
One of my favorite Advent traditions is a countdown connected to the O Antiphons. You may be familiar with the song "O Come O Come Emmanuel". The chanted tune has ancient roots. And the text is from a tradition that goes back to the 8th century, marking the 7 days leading up to Christmas. 
The O Antiphons reflect each day on a title of Jesus that connects him to the ancient prophets and their promises of a Messiah King. Each of these helps us encounter a different aspect of Jesus.
Wisdom: Isaiah 11:2-3, Isaiah 28:29
Adonai: Isaiah 11:4-5, Isaiah 33:22
Root: Isaiah 11:1, Isaiah 11:10
Key of David: Isaiah 22:22, Isaiah 9:7, Isaiah 42:7
Morning star: Isaiah 9:2
King of Nations: Isaiah 2:4, Isaiah 28:16
Emmanuel: Isaiah 7:14
*Image above and the these references are from Teaching Catholic Kids. 
Within the Hispanic Community there is also Las Posadas, counting 9 days to Christmas.
And speaking of counting, don't forget to keep on celebrating after Christmas - the feast isn't over with the 25th. We get an Octave after Christmas which is also part of the true Twelve Days of Christmas. 
These are not as the retailers think -- 12 days of deals leading to Christmas--- but rather the 12 days from Christmas to Epiphany. Though this year we get a few bonus days since the Epiphany is celebrated not on the 6th, but on Sunday the 8th of January.

Check out our 12 Days of Christmas social posts and add your favorite KK gifts.
As you share Christmas joy with friends and family - consider.... is there someone you want to invite to share in the summer Camp fun with you?
Invite them to join us this summer.
There is still room on all 4 weeks of Family Camp.
We have sample promo text if you would like to share info into your parish bulletin, school newsletter, or with friends.
Thank you for helping us to get the word out about Family Camp!

Donate to the Annual Appeal Today
Help Families Connect in Faith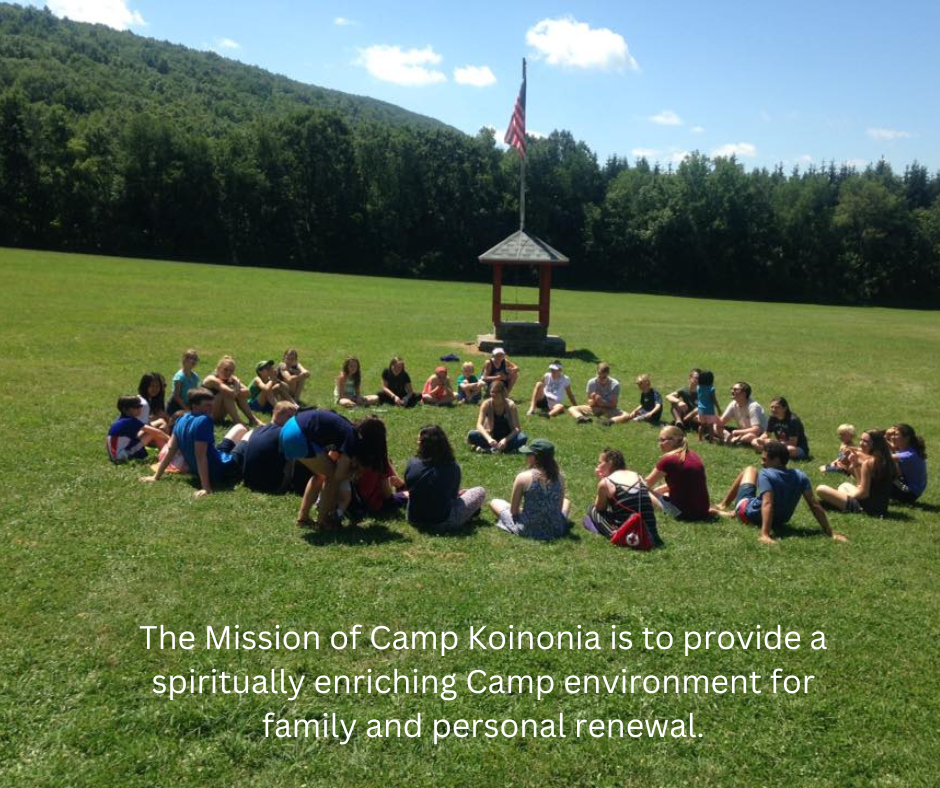 Families are signing up now for summer 2023. Your support helps get Camp ready for them. We can repair facilities, purchase supplies for the kitchen and craft lodge, and hire and train staff to run Family Camp.

Want to get out to Camp, but can't make the dates of Family Camp this year?
1455 Italy Valley Road
Middlesex, NY 14507-9717
Mailing Address: P.O. Box 92382, Rochester, NY 14692

You received this email because you signed up on our website, attended a program at Camp, and/or are a Camp supporter.
Unsubscribe