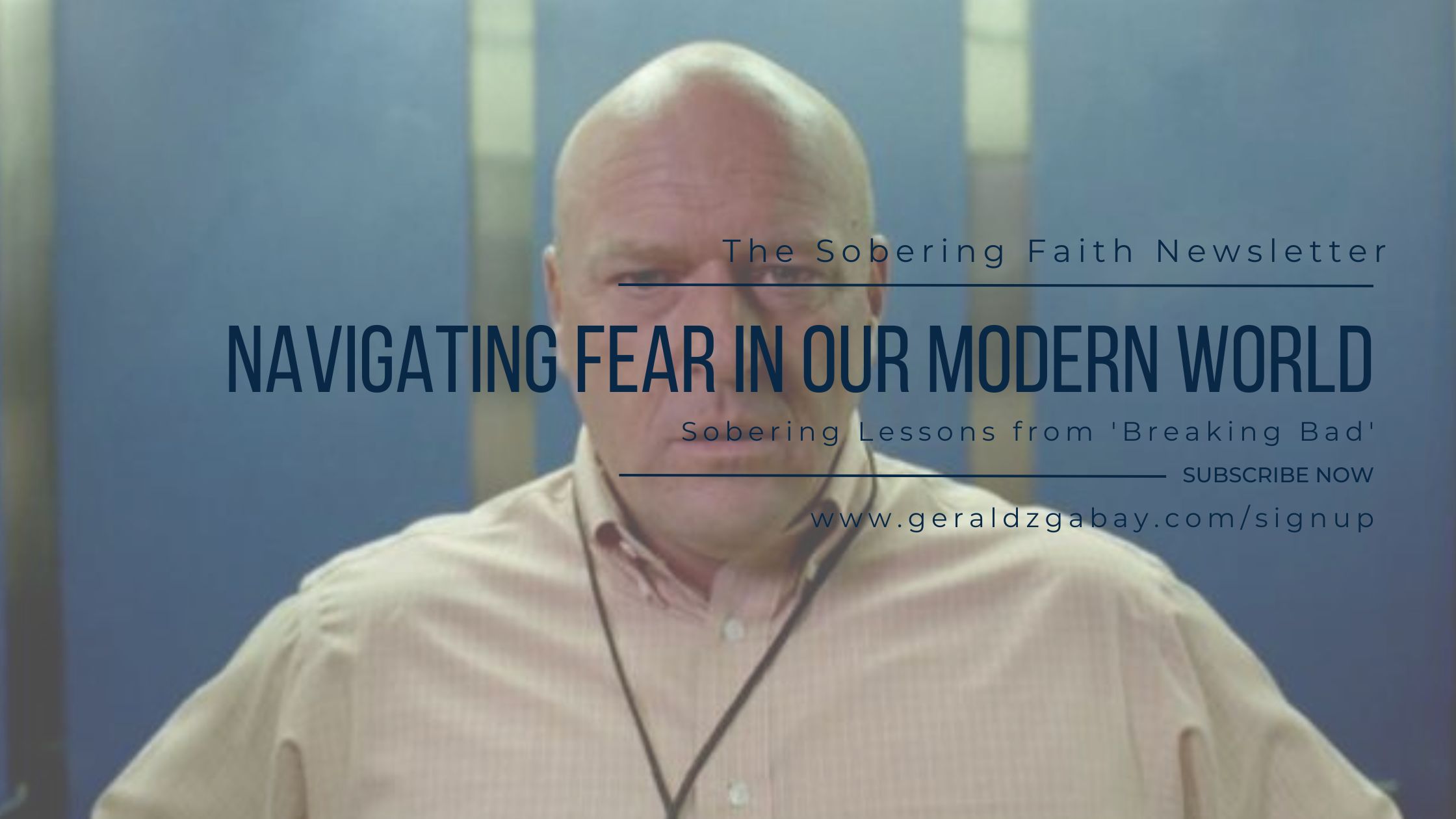 The emotion of panic has been starkly evident in the events unfolding around us. Its potency, as seen through the recent assault by the terrorist group Hamas on Israel, serves as a distressing reminder of the fragility of our existence. Social media platforms, once used to share joyous moments and daily life snippets, have been awash with harrowing scenes from the conflict. These visuals, showing innocent bystanders engulfed in an unfathomable horror, have echoed, causing anxiety and insecurity worldwide.

In trying to comprehend and relate to this collective emotion, we can find parallels in the most unexpected places, such as popular culture. The acclaimed TV series "Breaking Bad" provides an intriguing exploration into the complexities of human emotion. Walter White's transformation from a soft-spoken teacher to a ruthless drug lord forms the primary narrative. Still, a side plot involving Hank Schrader, Walter's brother-in-law, offers us an illuminating perspective on the theme of panic. After surviving a lethal encounter with a brutal cartel member, Hank, widely celebrated as a hero, is overcome by a crippling panic attack when the weight of his near-death experience crashes down upon him. This scene somberly portrays the delicate balance we often tread between external bravado and internal vulnerability.

Such moments of sheer terror and realization often lead us to question our beliefs, sense of safety, and faith. However, it's in these valleys of despair that our spiritual foundation can offer a guiding light:

The Unwavering Embrace of God - Amidst the storms of life, it's heartening to remember that God's presence is unyielding. Experiencing fear or anxiety doesn't lessen your worth in His eyes or weaken your bond. Christ navigated moments of anguish and introspection in His human form, notably before his crucifixion.

Advocate for Awareness - Panic attacks and their encapsulating emotional turmoil are often misunderstood. A lack of comprehension can sometimes breed insensitivity or uninformed responses. As a community, we must foster understanding, dispel misconceptions, and ensure those affected feel supported and seen.

Scriptures as a Beacon - During tumultuous times, scriptures can serve as a wellspring of wisdom and solace. Texts such as Romans 12:2, Philippians 4:4–7, and 2 Timothy 1:7 offer insights into cultivating inner strength and steadfastness, teaching us to face adversities with renewed vigor.

We live in a world that often feels teetering on the edge of chaos. The challenges, both global and personal, can seem hopeless, casting shadows of doubt and fear. Yet, history and faith teach us that humanity has an invincible spirit. Our resilience, often produced in the crucible of adversities, defines us.

The journey, of course, is not solitary. We can chart a path forward by leaning on our faith, seeking wisdom from the scriptures, and drawing strength from our communities. The essence lies in acknowledging our vulnerabilities, understanding that it's human to feel overwhelmed, and realizing that with faith as our guiding force, we can rise, rebuild, and rejuvenate.

As we navigate this detailed design of life, with its highs and lows, joys and sorrows, let us remember that courage is not the absence of fear but the ability to face it head-on. And with faith as our compass and understanding as our ally, we are never truly alone in this journey.

Launching The Sobering Faith Community:

Navigating the intricate pathways of faith can be a solitary journey. Recognizing the need for collective wisdom and support, we're thrilled to introduce The Sobering Faith Community on the Telegram App. For those wading through the ebbs and flows of faith, searching for spiritual comradeship, or seeking a deeper resonance with God, this space is tailored for you. Embark on this shared pilgrimage, drawing solace and strength from kindred spirits. Be it challenges, victories, or contemplative moments, together, we'll experience, reflect, and grow. (Click Here or Scan the QR Code Below.) 

Discover a Haven for the Seekers, the Questioners, and the Faithful Wanderers.
The Sobering Faith Online Community
Are you seeking a deeper understanding of faith, beyond the boundaries of traditional religious doctrines? Dive into the "Sobering Faith Journey" online community—a safe space for seekers, questioners, and anyone desiring more from their spiritual path. Unpack your concerns, share your challenges, and walk alongside those who are on the same quest for spiritual clarity and connection. Together, we journey beyond the constraints, seeking a fulfilling and authentic relationship with God.
Love in Disguise: New Beginnings in New York
In the bustling heart of New York, an innocent introduction turns into an unexpected journey of love and discovery. Dive into "The Miracle Nanny: Mistaken Neighbor," a tale of mistaken identity, unintended responsibilities, and a growing affection that challenges the boundaries of age and circumstance. As city lights illuminate budding romance, can love thrive once the truth is revealed? Embark on a heartfelt journey where destiny, duty, and desire intertwine.
Secrets of the Sunshine State: A Tale of Redemption
Dive into the gripping journey of Evelyn Carpenter, a resilient mother whose life has been a series of trials and tribulations. As the Florida Keys sun casts its golden rays, Evelyn's world is altered by revelations that promise a new dawn. Unravel the secret that could reshape her destiny and witness her pursuit of forgiveness and rekindled love. Dive deep into a story where the past meets the present and love conquers all.