December 2022 
It's cold outside, but things are still happening at Clermont County! Check out this this issue of In the Parks for upcoming events, construction updates, ways to make your holiday more green and an unexpectedly easy way that you can provide habitat for wildlife. 
Tips for a Sustainable Holiday

Reduce your environmental footprint this holiday season! Here are some easy ways to make your celebrations more sustainable:

Most wrapping paper that you buy at the store isn't recyclable or compostable due to the coatings and dyes. Replace your wrapping paper with old newspaper, craft paper that you and your family can decorate yourselves, or reusable bags.
Replace burnt-out light strands with LED lights! Along with reducing your energy bill, they burn cooler, lessening the risk of burnt fingers.
Recycle your lights! You can find locations in the Cincinnati, Northern Kentucky and Dayton areas by clicking on the Cohen website. Clermont Parks will host locations at Shor Park, Sycamore Parks and Chilo Visitor Center.
Shop local for gifts and meals. Farmer's Markets and local craft shows move indoors in the winter, and are a great place to support local businesses.
Replacing any electronics? Recycle your old ones! Let the Office of Environmental Quality (OEQ) website guide you, making it easy to reuse materials and avoid adding to the landfill.
Recycle your tree! Drop your live tree to Pattison Park Lakeside from December 26 until January 9. Check the OEQ website linked above for more sites.
Management Moment: Brush Piles

Have you ever wondered what to do with those branches that are in your yard from the last windstorm, or the cut limbs off of log used for firewood? Consider making a brush pile! These no-cost, simple structures are an effective way to provide habitat for wildlife. Brush piles can be created in any landscape; a forested setting, recently reset grassland, fence row or your own backyard.
There are many benefits to creating brush piles; they provide cover for small mammal and bird species, act as a safe haven from aerial and ground predators, are a good cover during harsh weather events and provide food and nesting opportunities for mammals and birds. Many amphibian and reptile species will also use them for cover.
Brush piles are an easy way to get rid of any excess wood or branches that you may have laying around, and are easy to create! They consist of two parts; the base and top. The base will normally be larger logs, stones or branches laid parallel or in a maze fashion, which will allow animals to enter the pile and provide escape routes if needed. The top consists of finer branches that are laid across the base at different angles and intertwine to thwart off aerial predators and make it harder for larger predators to make an entrance. There's no wrong way to construct a brush pile, get creative with it. Stack a brush pile 10ft. tall or construct a pile that is 100ft. long. As long as you provide ample top cover, it's a beneficial for wildlife.
To maintain the pile, continue to add branches to the top and if you think a pile is getting to big, start a new one! There are many online resources for constructing brush piles online. But do not feel pressured to follow any guidelines, you simply can't mess one up!

Nature Play Days
Sycamore Park
Friday Dec. 2, 16, and 30 
Saturday Dec. 10
1 - 3 p.m.
Drop in to these unstructured outdoor play sessions that help kids to make friends, explore, and learn about the world together. We will stay active on cold winter days by hiking, playing active games, and sports. Best for ages 3-14. Free, no registration required.
Forest Expedition Hike
Sycamore Park
Saturday Dec. 3 at 1 p.m.
Join our naturalists for a moderate hike deep into Wilson Nature Preserve to see what's happening this December! We will meet by the trailhead and head out from there. Make sure to dress for the weather and bring water- this is a 2.5 mile hike with hills! Best for adults and children ages 10 and up. Free, no registration required.
Critter Feeding
Park District Headquarters – Interpretive Office
Sunday Dec. 4 at 3 p.m.
Stop by to see our cold-blooded critters eat their lunch and learn what local wildlife do to survive the winter. Learn the unique stories of our animals and maybe YOU can help feed one of them! Program will be held indoors. Interpretive office is located at 2156 US Hwy 50, Batavia, Ohio, at the back of the building. All ages. Free, no registration required.

Knee-High STEAM Toys
Park District Headquarters – Interpretive Office
Tuesday Dec. 6 at 10 a.m.
Thursday Dec. 8 at 4:30 p.m.
Make your own STEAM toys that will keep your child engaged for hours of educational fun. Program will be held indoors. The interpretive office is located inside 2156 US Hwy 50, Batavia, Ohio, enter at the back of the building. Designed for ages 3 to 5, all ages welcome. Free, no registration required.
Taking Great Nature Photos with a Cellphone
Pattison Park Lodge
Wednesday Dec. 14 at 6:30 p.m.
Learn to create amazing nature photos with your smart phone for the second installment of our Evening Lecture Series! Photographer and teacher, Melinda Hartong, will provide tips to help everyone, beginner to advanced, take better photos. Come mingle, share some refreshments and learn! Presentation geared towards adults/teens. Free, no registration required.

Holiday Craft Workshop
Hartman Log Cabin
Thursday Dec. 15 at 6:30 p.m.
Get in the holiday spirit with the Park District for an evening of DIY nature crafts, light bites and refreshments. Ages 10 and up. Cost is $10 per person. Registration is limited so sign-up soon! Register at this link.
Save the Date!
Clermont Parks is having our second annual Winter Solstice Celebration, and this year will be even more magical! Join on December 21 and enjoy food trucks, drinks for all ages, music, crafts, luminary hikes, Instagrammable photo ops and more! This is a free event at a beautiful park – hope to see you there.
Coffee at Chilo
Chilo Lock #34 Visitor Center
Saturday Dec 10, 10 a.m. - noon
Grab a mug and join the conversation! Chat with park district staff about the future of Chilo Lock #34 Park. You'll learn about the master plan, new playground, events and other improvements. We also want to hear from YOU! This is your chance to tell staff what the future of Chilo should look like. Whether they are big or small changes, we want to hear them. Free, no registration required.

Plan a Group Volunteer Project for 2023
Are you interested in bringing your school, corporate or community group to give back at Clermont County Park in 2023? Projects  include tree plantings, invasive removals, trail work or light construction projects – such as bridge, bench or picnic table upgrades. Group service projects are a great way to bond while making a difference!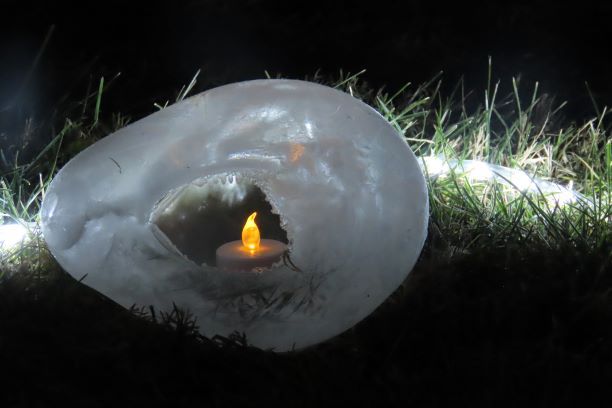 Volunteer Spots - Winter Solstice Event

Sycamore Park
Wednesday, December 21
Shifts available from 3 – 9 p.m.
We are still in need of a few volunteers for our holiday festival. You can volunteer for half of the event and then enjoy the festivities, or you can volunteer the whole time! Volunteer roles include set up, tear down, candle dipping, cookie decorating, the welcome booth, the s'mores and fire pit area, and guiding guests to the Labyrinth or Luminary Hike. Interested? Email our Head Naturalist, Robin, at [email protected].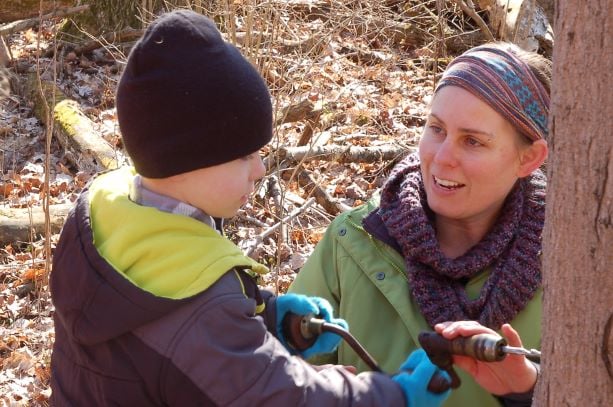 Maple Season Kickoff & Volunteer Info Session

Pattison Park Lodge
Saturday January 21
Are you interested in learning more about how to tap and make maple syrup? Then you should join us at this fun, interactive and tasty volunteer info session!. We'll sample warm maple lattes and some of our 2022 syrup while you learn how you can be involved as a volunteer for the 2023 maple season. We'll then make our way to the woods to start tapping! More information to come. If you are interested in attending and would like to receive emails, please reach out to [email protected].
Ten Mile Creek Preserve Update 
Trails are in place and the former parking lot has been removed at the Ten-Mile Preserve. Construction continues with a newly paved parking lot and a flat rock channel that serves as a pond overflow into Ten-Mile Creek. Clean up work along the trail is still needed, but if the weather cooperates, they will be ready to help you get those New Year's Resolutions off on the right foot!


2156 U.S. Highway 50, Batavia
United States of America