Weekly newsletter
08 March 2023
International Women's Day
Not already a Subscriber? Head to our website.
Femme On Collective
It's International Women's Day - what can you do to make a positive difference to women's lives?

Rather than highlight the latest episodes in the Femme on Podcast (which is excellent, if you aren't listening already, you should) this week we should all celebrate the amazing women that you know. And those you don't know. The 8 March is International Women's Day, a day to not only celebrate women but also think about the changes you can make to help achieve gender parity. We do not live in an equal world. According to the World Economic Forum none of us (or our children) will see gender parity in our lifetime. Everyone, everywhere can play a part in creating a better world for all.
You can support so many organisations, companies and causes that help make the world better for ALL women. You can call out misogyny. You can challenge your own biases. We can all fight the patriarchy to make a world where everyone is valued, included and free of bias and stereotypes and discrimination. #smashthepatriarchy



The VHS Strikes Back
The show where we dust off the old video player, and go on a journey to look at the good and bad movies of yesteryear
Every Which Way but Loose was Clint Eastwood's highest ever grossing movie and it's our pick of the week! Trying his hand out at comedy, Clint had been advised against this one but saw how popular other movies were like Smokey and the Bandit. As well as Clint, this stars Sondra Locke, Geoffrey Lewis, Beverly D'Angelo, Ruth Gordon, and Manis as the orangutan Clyde.

Mike Of Genuine Chit-Chat
For Mike, it's a triple Star Wars week!

On Genuine Chit-Chat, Mike speaks with Kevin Shinick; author, actor, producer & history buff for an extra-special episode, where Kevin's Star Wars book Force Collector, his time with George Lucas, the MCU, history, movies, franchises and much more is discussed – audio on the feed of GCC or video version on YouTube!
Then over on Star Wars: Comics In Canon, Mike has released his review of the book Force Collector, recorded many months ago for his Patreon, but as he had the chance to speak with the author (as above), he saved it to be released on the normal feed for everyone! Mike gives spoiler-free thoughts, notes where the book falls in the timeline and then gives a spoiler warning before providing an overview of the plot and giving his full thoughts.

Plus, if that wasn't enough, on Comics In Motion & YouTube.com/GenuineChitChat, Mike & Brett Scott (of Marvel Plus) talk about the premiere episode of The Mandalorian's third season! They talk about live-action Star Wars shows as a whole, their hopes & concerns for season 3, their thoughts on the first episode and along the way Mike gives some bonus information on the Nikto species, Purrgil, Bo-Katan's homeworld and more!



Chris and Dave's Reality TV Cast
Ripping into all things reality
We're coming into the final week of Love Island UK Season 9, and after plenty of drama, we're onto the downhill slope now. The Islanders will be making their final plays to grab viewer votes so we can expect a couple more declarations of boyfriend and girlfriend or being exclusive. After that we can expect the baby game, meeting the parents, and the final dates. It isn't our favourite phase of the show, but with some producer meddling always afoot, there's still the chance to squeeze a bit more drama out of this season.

My word, Married at First Sight Australia (MAFS) season 10 continues to deliver! There's just no other show that gets close to this level of drama. The couples are heading into the retreat together this week and this has been when the last couple of seasons have really heated up! Harrison and Bronte seem to be the fakest couple we've ever seen (and that's a high bar!) while Tayla looks to have the potential to rival last season's villain, Olivia.

Steve J. Ray
I Am The Night #81 "Sins Of The Father" REVIEW

Book Review: Teen Titans: Robin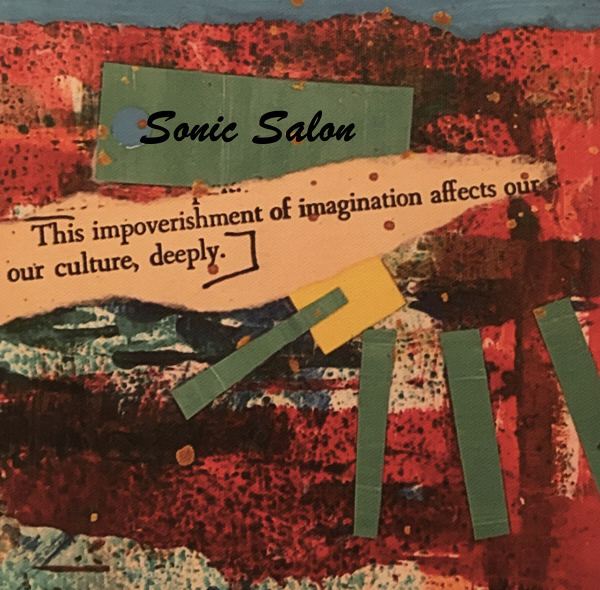 The Sonic Salon has a brand new episode this Thursday. Written and read by Ada McCartney. Subscribe and listen. Your ears will thank you.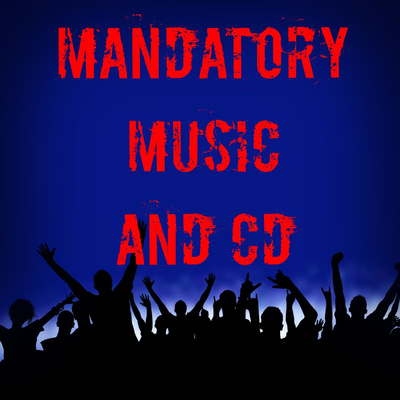 Mandatory Music and CD is Back BABY! This month Tony, Max, and Dave venture down a dark desert highway to go through each track of The Eagles Hotel California. Where do they end up ranking it? Listen and find out.
Pop Culture Collective
Operated on behalf of the PCC by P. McGuigan
London, United Kingdom
[email protected]
You received this email because you signed up on one of our websites.
Unsubscribe