Welcome to this month's edition
Good afternoon!
Wow, half the year down already. The first quarter saw our VERU Village reach more than 12,200 young people, parents, carers and local residents through one to ones, diversionary activities, conferences, school inputs, events or just setting up shop in the middle of a college canteen.


The report featured our collaborative work and praised our 'child first, offender second' approach.
For myself, after a short but very welcomed time of rest and recuperation, the last month has been incredibly productive in a variety of ways.
I had the pleasure of joining the county's Police and Crime Commissioner Festus Akinbusoye at the University of Bedfordshire as he welcomed more than 50 senior public officials from the Nigerian High Commission. It was an excellent opportunity to further the VERU's reach and influence on an international level, while drawing attention to you, our VERU Village, as an example of how collaboration bears tangible fruit.
I was also honoured to be on the panel of Compassionate Communities Pietà competition, which calls for London schools and academies within the dioceses to create their own 'Pietà' artwork - the iconic Catholic depiction of the Virgin Mary holding Christ's body.
The competition seeks to inspire children and young people to discuss and engage with the issue of serious violence amongst youths across London.
A huge thank you to Compassionate Communities for the invitation.
How could I not pay homage to our underdogs! Luton Town Football Club are in the Premier League, a huge victory not only for the club but for the county as a whole.

And what better segue to our latest successful event.
Last week Wednesday (31 May) saw us welcome 15 football teams made up of 160+ young people from across the county to Lea Manor Recreation Centre, Luton, to take part in the national initiative KickOff@3.
A truly fantastic day, fostering new and better relationships between the public and the police, while showcasing the provisions available to our community.
I won't share too much as you'll soon read all about it and enjoy some great clips and pictures from the day below and across our social media.
Instead I will round up with a number of important thank you's to share.
I would like to say a huge thank you to:
VERU's Community and Engagement Lead Tasha Case and Daniel Douglas from Luton Town Community Trust.

With zeal they took on the mammoth task of pulling everything together for the day and ensuring all bases we're covered - huge well done to them on a successful day. A thank you also goes out to the wider LTCT team for their support on the day.

KickOff@3 Co-founder Michael Wallace for allowing us to host the tournament and for his continued support for the work of the VERU
Luton Town Football Club Chairman David Wilkinson for attending and showing his support for grassroots football and community projects
Deputy Police and Crime Commissioner Ian Dalgarno for being available to speak and present awards to the young people

ACC Sharn Basra & Bedfordshire Police 

for

 their support and attendance on the day
Kimberley Lamb | VERU Director
KickOff@3 is a striking success
Around 160 young people took part in a community football tournament aimed at building better relationships between the police and the community.
Tasha Case, the VERU's community engagement lead, said: "I'm thrilled with how the day went and would like to say a huge thank you to our co-organisers Luton Town Community Trust, as well as Bedfordshire Police and the Office of the Police and Crime Commissioner for showing their support.

"Joining forces with Kick Off@3 embodies our core aims to prevent violence and exploitation while offering young people engaging activities. We saw established clubs play alongside teams that had never played together before, all coming out and having a great time while being encouraged to pursue their goals."
Hosted in partnership with Luton Town Football Club Community Trust, the free tournament formed part of the national initiative KickOff@3...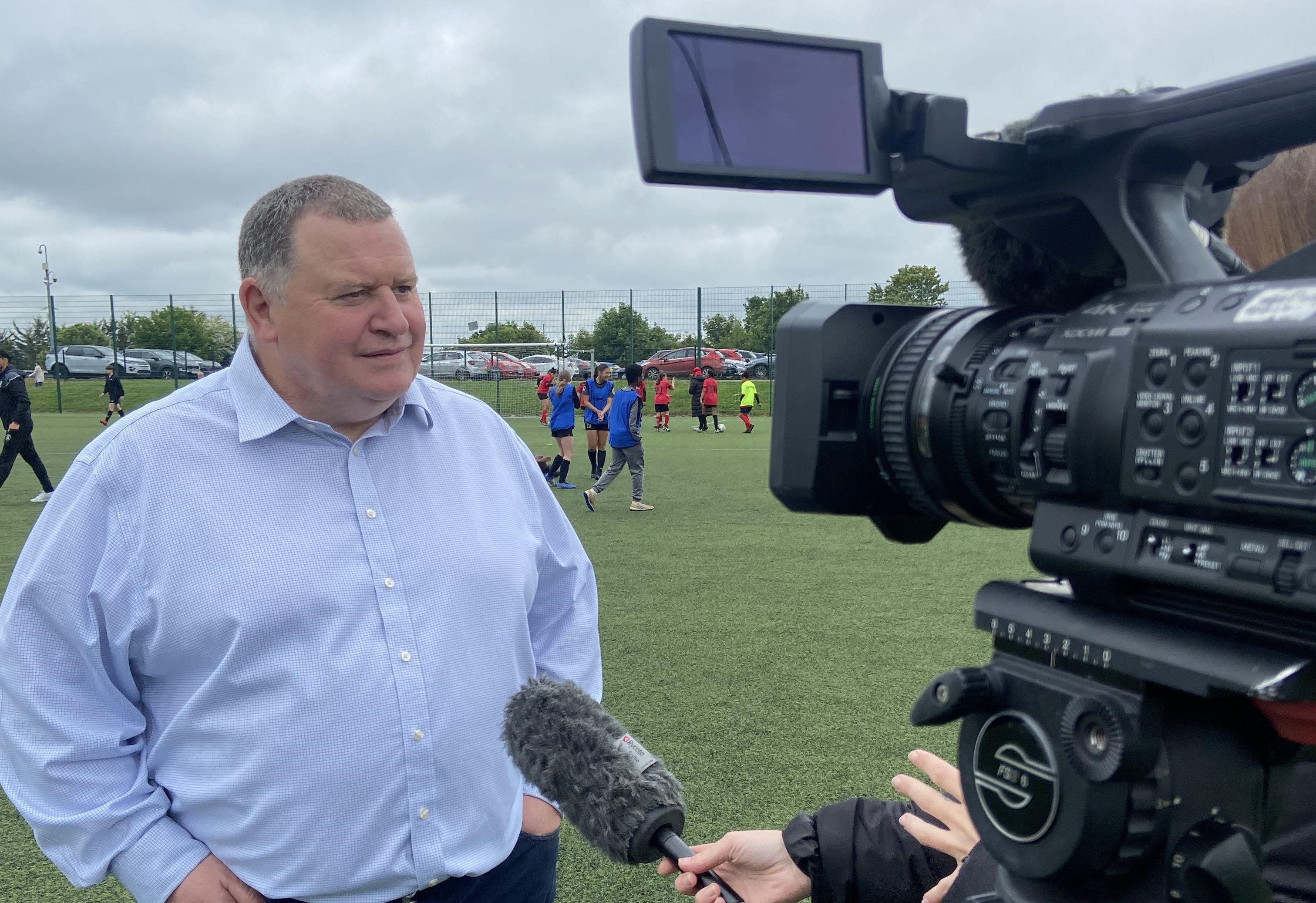 KickOff@3 on ITV News
We were thrilled to invite ITV news down for the day to cover the KickOff@3 tournament.
You can watch here as they speak to some of the young people on the day and our very own VERU Manager Phil McCarthy!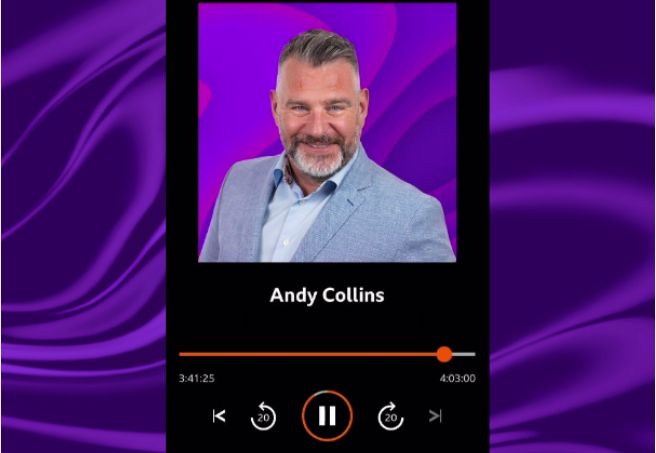 KickOff@3 on BBC 3CR
Ahead of the day's activities, Tasha joined KickOff@3's Michael Wallace to speak to Andy Collins on BBC Three Counties Radio about our organisations, our work together, hopes for the day and our ongoing partnership.
A chance to change
'Child K' was referred to the YIS team in January last year following concerns relating to drug and alcohol use, gang association and numerous encounters with the police due to anti-social behaviour.
The relationship between 'Child K' and their parents had broken down and they had been permanently excluded from mainstream education. As a result, 'Child K' was assigned to our gang specialist, Sheldon, to receive support through the Gangsline mentoring programme which focuses on changing mindsets.
We are pleased to share that 'Child K' is no longer engaging in any of their previous activity or associating with the same people. Rather, 'Child K' is now completing a plastering course twice a week, accessing home tutoring on core subjects, and the relationship with their parents has improved significantly.
'Child K' is seen here having a farewell lunch with his mentor, Sheldon.
Raising awareness at Bedford College
Youth Intervention Specialist Team Co-ordinator Rochelle has been carrying out a number of lunchtime drop in sessions at Bedford College to raise awareness of the signs to spot and impact of violence and exploitation.
Welcomed and supported by Student Engagement Co-ordinator Calum Atterwill, the first session saw Rochelle engage with around 30 members of staff and students.
We've since received very positive feedback on the work being carried out, and notably how much the students loved the freebies... especially the bubbles!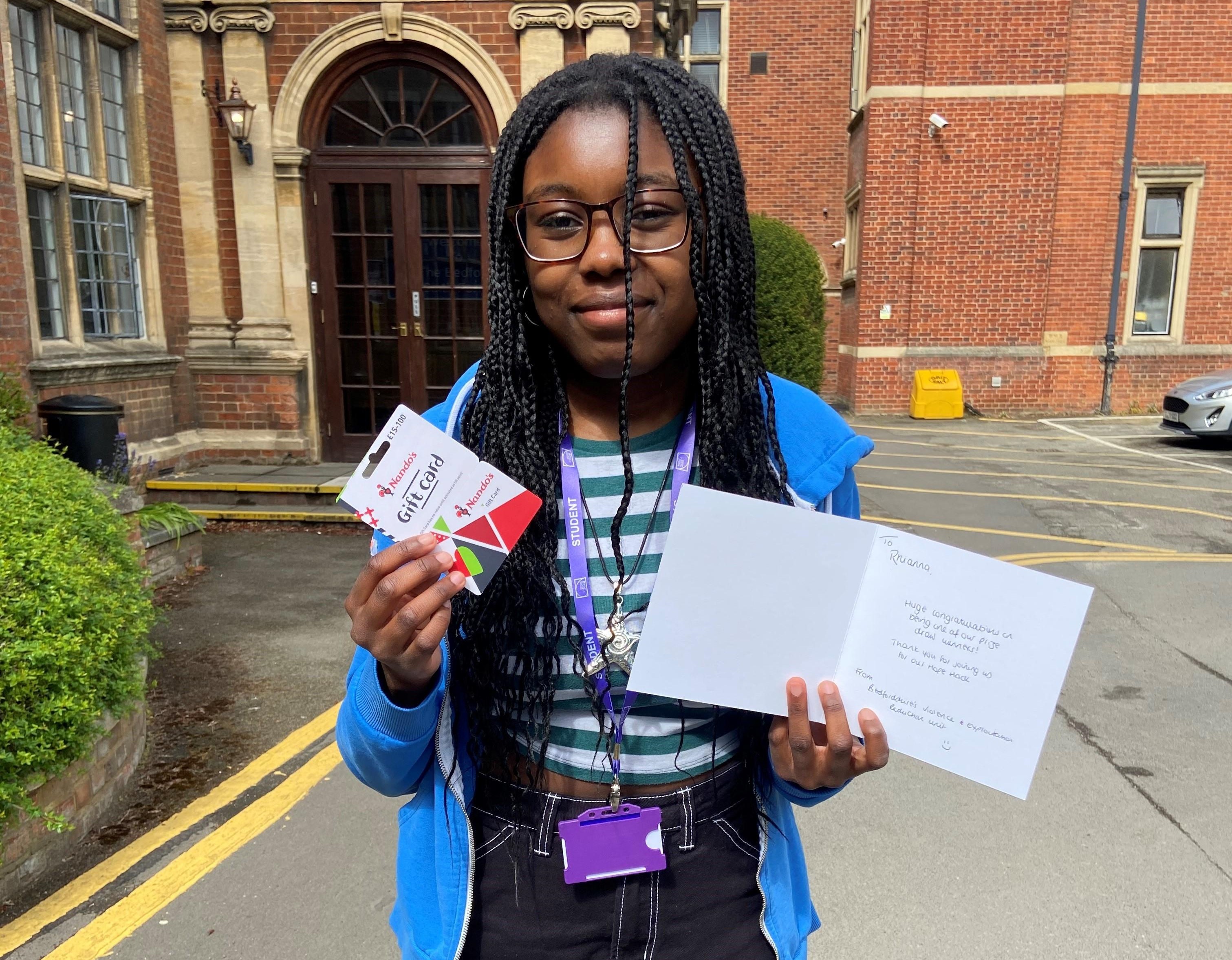 Nando's is on us for prize draw winner Rhianna
We got to catch up with Rhianna, one of our Hope Hack prize draw winners. She'll be enjoying £20 worth of the finest peri peri chicken on us!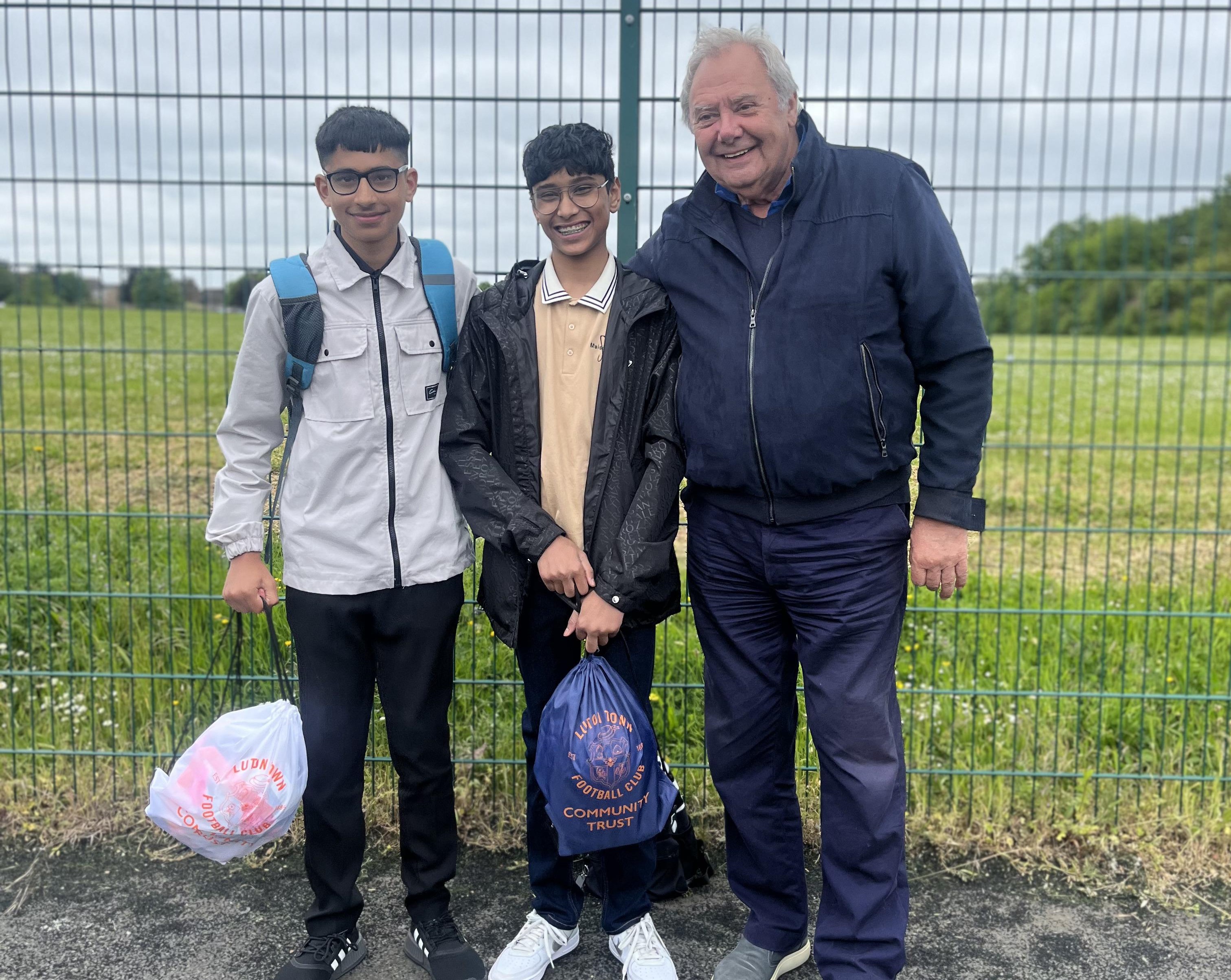 Ariq & Abdul meet LTFC Chair
Ariq & Abdul, also Hope Hack prize draw winners, had the amazing opportunity to attend KickOff@3, present awards to the winning teams, meet Luton Town's chairman and walk away with some LTFC goody bags!
Summer Activities in Bedfordshire
Summer is around the corner and we are once again keen to share the array of activities happening around the county with the joint aim of preventing a rise in serious violence amongst our young and vulnerable people.
Though well received by the majority, last year residents did mention the lack of activities advertised outside of Luton. So we would ask for organisations, projects and colleagues from north and central Bedfordshire to support us in ensuring the calendar is indeed countywide.
Click the button below to share details of your event or email us directly.

Samsons Academy Charity UK
This month we're spotlighting the amazing work of amateur boxing club, Samsons Academy.
Operating from Midland Road, Bedford, the club aims to provide young and vulnerable people with effective diversionary vocations, while supporting the overall health and wellbeing of the wider community.
Through funding from the VERU, our partners at the Office of the Police and Crime Commissioner and the Harpur Trust, Samsons Academy established 'Grow-It', a micro gardening project to get young people to consider different career paths such as horticulture.
Some of the things they've grown already, include bell peppers, cauliflower, cabbage, butternut squash, okra, green beans, a variety of berries and herbs too!

Passionate about mental health challenges faced by many in our county and keen to create safe spaces for issues like this to be discussed, the academy host a range of monthly forums including men's mental health and bereavement support groups.

You can check out their website for more details on their upcoming events and projects.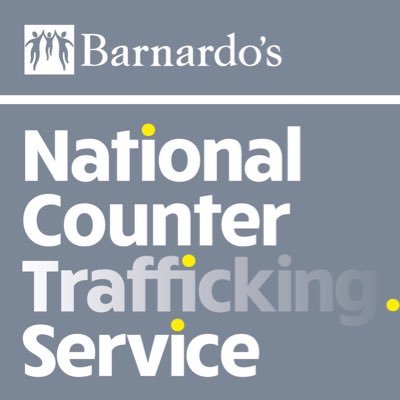 ICTG Service Awareness Raising Sessions
Join the ICTG Team for a series of awareness raising sessions aimed at increasing professionals' knowledge and understanding of issues relating to trafficking, exploitation and modern slavery.
Sessions run every Thursday throughout April, May, June and July.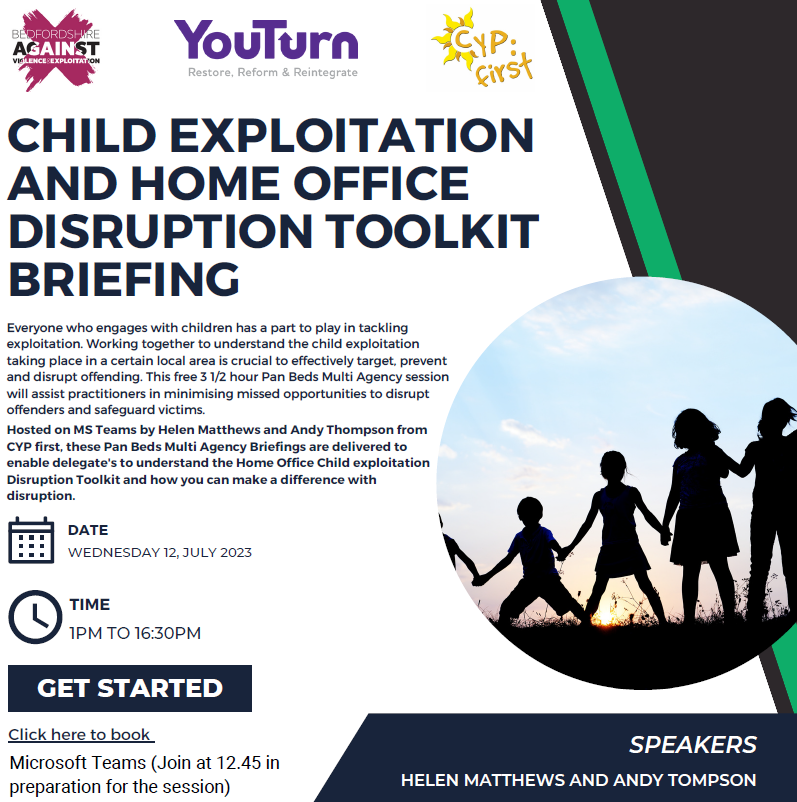 Child Exploitation and Home Office Disruption Toolkit Briefing
This free 3.5 hour briefing session will assist practitioners in minimising missed opportunities to disrupt offenders and safeguard victims. This is a Pan Bedfordshire, multi-agency event.

For more details or support with signing up email: [email protected].
Reflect
Reflect is a free, confidential and 24/7 text support service for anyone in Bedford Borough, Central Bedfordshire, Milton Keynes or Luton who needs advice or help. It is delivered by trained volunteers and clinicians who are available around the clock to listen and support anyone who is feeling anxious, lonely, overwhelmed or not quite themselves. 
It is part of the wider network of Shout services across the UK.
Text reflect to 85258
Bedfordshire Violence and Exploitation Reduction Unit
The Bedfordshire Violence and Exploitation Reduction Unit (VERU) is a network of different agencies and groups aiming to tackle the root causes of things like gang membership and prevent young people becoming involved in all aspects of gang criminality and exploitation.

[email protected]
You received this email because you signed up on our website or engaged with one of our events.
Unsubscribe