Welcome to this month's edition
Good morning everyone and thank you for taking the time to read this month's VERU in View. You'll see we've given it a bit of a new look, which we hope you'll enjoy.
March was a busy month for the unit, but equally it was a fantastic month both for us and our wider community.
By now, many of you would have joined us in celebrating the announcement of our longest and largest funding settlement to date - you can read more about this further down.
We're absolutely thrilled with this news, and I would like to take the time to say a huge thank you to Kimberley, for the incredible groundwork she laid and the work she continues to do to progress our cause, as well as our YIS team, analysts and business support team members for their hard work. Finally, I would like to thank you, our partners, projects and supporters - without you, our vital and recognised work would be impossible.
There's lots going on behind the scenes as we finalise some exciting plans for the VERU, but for now enjoy this month's edition of VERU in view.
Lisa Robinson | VERU Manager
Bedfordshire's dedicated partnership unit to tackle knife crime and the exploitation of children has been funded for the next three years with more than £3.5 million.
It marks the longest funding settlement yet for the county's Violence and Exploitation Reduction Unit (VERU), which had been awarded year-on-year funding for its three years of operation so far.

Bedfordshire Police Assistant Chief Constable, Sharn Basra, said: "In Bedfordshire we have always promoted the VERU's approach as we acknowledge the danger exploitation poses to our children and how those intent on criminality prey on the vulnerable.
"Our strength is in our people. The VERU is unique in the fact it is comprised of people with 'lived experience' who reach out to our young people and ease them away from danger, whilst also working with partners and local projects to provide intervention and diversionary opportunities...


#EndChildExploitation Campaign
Last month also saw the launch of our #EndChildExploitation campaign.
We hosted a number of events including a webinar with former Rochdale Sexual Health Worker, Sara Rowbotham MBE, which saw over 50 attendees and a Facebook Live session with partners from Bedfordshire Police, the Eastern Region Special Operations Unit and our fabulous community projects - attracting more 180 live viewers. Our YIS team were also out in full force, delivering presentations on Gangs and Exploitation to almost 20 parents and young people.
For more details on this campaign visit our website.
Is This Ok? promotional material available
As part of our #EndChildExploitation campaign, we also launched, Is This Ok? - a free and confidential chat service for young people aged 13-18.
If you would like to receive some promotional material for the young people you're working with, please send your request through to [email protected].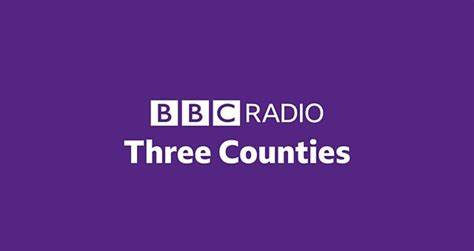 18 March
Lisa Robinson talks exploitation on BBC 3CR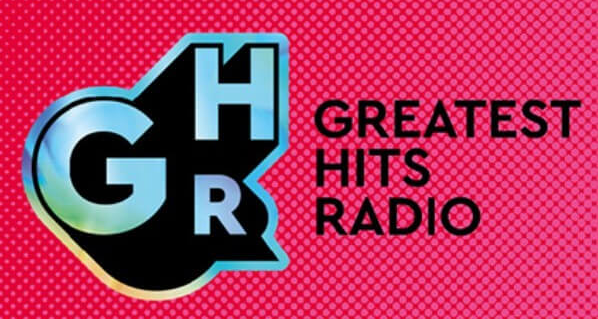 4 April
PCC Festus Akinbusoye speaks to Greatest Hits Radio about VERU funding
Summer Activities for Young People in Beds
As we approach the summer months, we also approach a critical time where serious youth violence sadly increases.
In and amongst a wide range of activities that we'll be engaging in to tackle this, we would like to produce a countywide activities calendar to share with our young people and local community. 
This is a great opportunity to once again showcase the amazing work that is taking place across Bedfordshire to support young people and prevent violence.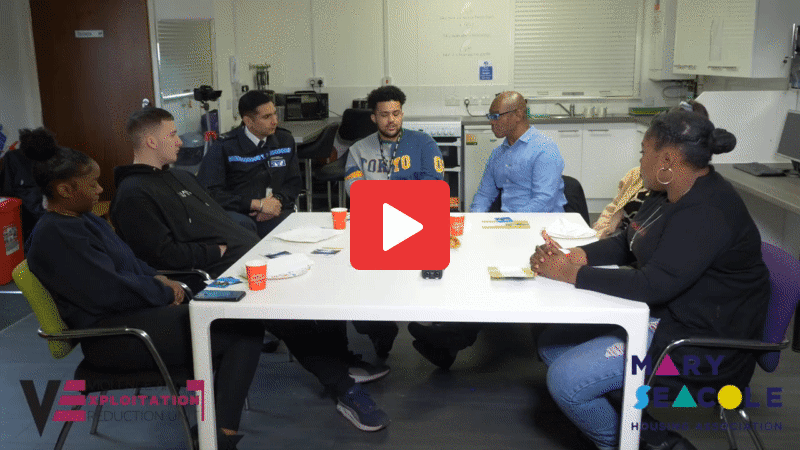 VERU Youth Voices podcast Ep. 5 -Stop and Search
Delivered in partnership with Mary Seacole Housing Association, our VERU Youth Voices talk about stop and search with Montell Neufville, the chairman of a tri-force stop and search scrutiny panel covering Bedfordshire, Cambridgeshire and Hertfordshire, as well as Sergeant Vic Sanghera from Bedfordshire Police's community cohesion team.
Heritage Project Manager for Mary Seacole Housing Association, Nicole Christophi, spoke to BBC 3CR early this month about VERU Youth Voices, find the interview here.
This is the fifth in a series of podcasts by the VERU talking about violence and exploitation in conversation with young people about these issues.

COMING SOON! : Episode 6: 'Same 24 hours'....stay tuned!

WEBINAR
Join us for the second instalment with Sara Rowbotham, MBE, as she discuss her experiences while uncovering the Rochdale sex abuse ring and the development of the Is This Ok? service that we recently launched in Bedfordshire.
Is This Ok? w/ Sara Rowbotham MBE
22 April | 10:00am -11:30am
We welcome any feedback you have on the new layout of VERU in View, please send your comments through to [email protected]
Bedfordshire Violence and Exploitation Reduction Unit
The Bedfordshire Violence and Exploitation Reduction Unit (VERU) is a network of different agencies and groups aiming to tackle the root causes of things like gang membership and prevent young people becoming involved in all aspects of gang criminality and exploitation.