Welcome to Octobers newsletter from Jill of Bow-EMM Therapy
View in browser
You have previously subscribed, if you no longer want to receive it then please Unsubscribe here 
Hi 


How are you doing?
I'm a little late with this newsletter because our October leave got re-arranged to the end of September, we wanted to spend some time with Paul's Mum, as they lost his Dad earlier this year, and had to fit in around visits from her Australian Grandchildren.
So we had a lovely week in Norfolk, Paul's Mum had a fall & hip replacement earlier this year so I did some EMMETT work to help her get up from chairs and be more stable when she moves around, and she was getting around with her walker/seat she uses. We are both grateful that we can help ourselves and family with the techniques we have learnt.
It's always a joy to spend time with our elders as they have some wonderful stories to share with us - I have some clients like that (You know who you are 😉) 
While looking for images for the header I found the time we visited London for Pauls Birthday in October 2014 and saw the Poppies at the Tower - and incredibly moving and unforgettable sight.

We've decided to have a break and not do any festivals next year, also I will not be holding any EMM-Tech course for the foreseeable future.


However if you're in need of a body MOT & Service you can book with me online, contact me on 07740190721, or contact Paul on 07764488329 directly to book your appointment.

Until next time - Jill 🙂
07740190721

Scroll down in this email for :-

Session availability & booking


EMM-Tech Courses in Portsmouth

EGift Cards

Session availability & booking
We are now offering two session types which we also offer at events:-
Combined EMMETT & Bowen Therapy (our original session) and/or EMMETT Advanced Lymphatics, to address you specific needs. (fabulous for regular maintenance sessions)
EMMETT Technique targeted short single issue session (previously only available at events)
We aim to make a positive difference for you in every session

Book with Jill ONLINE - mobile 07740190721 - email [email protected]

Book with Paul on 07764488329 - email [email protected]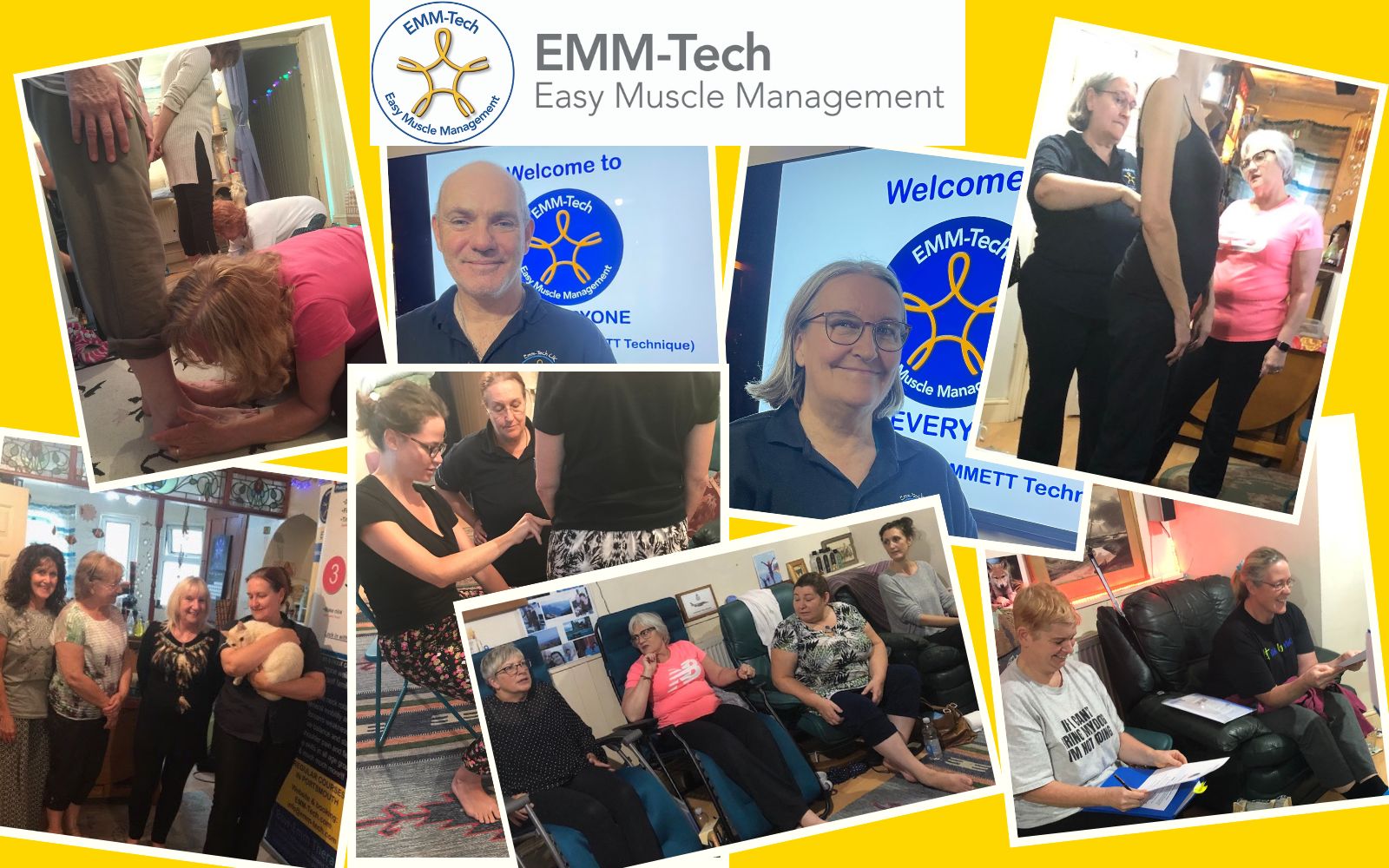 EMM-Tech courses Announcement
It's been a pleasure sharing EMM-Tech with so many lovely people since 2011, however I have decided take a break from teaching EMM-Tech courses for the foreseeable future, so will not be organising any courses going forward
There are still courses available with other tutors across the country, you can find  more information about course syllabus and dates on the Emmett Therapies UK website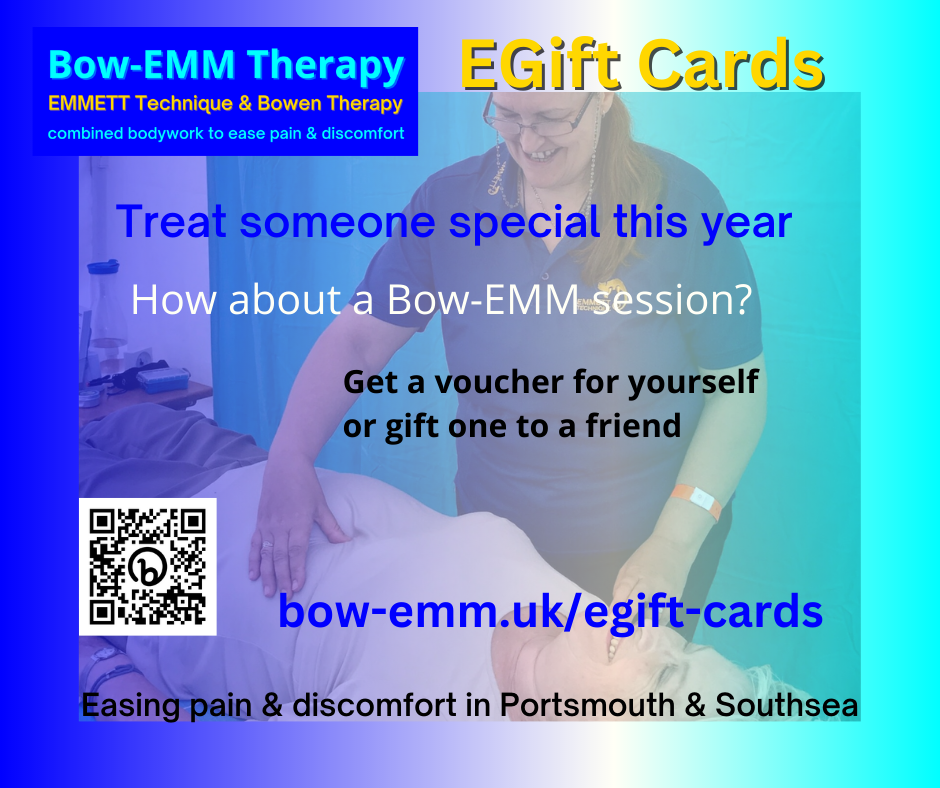 Give the gift of Bow-EMM therapy
If you want to gift someone (or yourself) a session then an EGift Card is for you!
Choose from an array of designs for any occasion, add the amount you want to gift, then email or print out the card in the comfort of your own home!
Jill Dagless t/a Bow-EMM Therapy,
c/o The Grove Centre, 15 Osborne Rd, Southsea. PO5 3LB
United Kingdom
07740190721
[email protected]
You have previously subscribed to Bow-EMM newsletter, via a sign-up form, a client intake form or at an event
If you no longer want to receive it then please  click unsubscribe below:-
Unsubscribe