Welcome to my new regular newsletter from Jill of Bow-EMM Therapy
View in browser
You have previously subscribed, if you no longer want to receive it then please Unsubscribe here 
Hi 

How are you?  If I've not seen you in a while I hope you are well.

February has flown by, especially as i've been doing what I call 'back office stuff' for the business including -
Successfully applied to be at Solace by the Sea on Sunday 26th March at The Gaiety, south Parade Pier, Southsea
I've been with Paul to a talk at Whitely Surgery
Our application for Victorious has been accepted 😀
all my 2023 EMM-Tech dates have now been added to the calendar
I've completed the move to this service (mailerLite) and am very please with it
I've been planning and working on an update to our website
If you're in Southsea on Sunday 26th March then do pop into the Solace by the Sea event at The Gaiety on South Parade Pier, we would love to catch up with you, and of course we'll be offering seated/standing sessions at a special price.
I've spent a lot of time working to update our website, but as ever 'the best laid plans...' - we've had some issues which means changing hosting services, so when we change over the site may be unavailable for a couple of days. I'm hoping this will be later this month.

You can contact me as usual on 07740190721, and still book with me online. 

You can contact Paul on 07764488329.

Until next time - Jill 🙂

Scroll down in this email for :-

Our EMMETT Journey (featured post)
Event: Solace by the Sea flyer and details
Session availability & booking

EMM-Tech Courses in Portsmouth
EGift Cards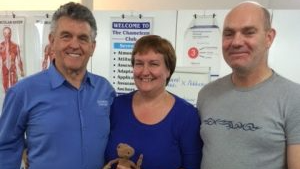 This Months Feature:
Our EMMETT Technique journey
Working to update our website has been really interesting, I've been a complementary therapist since 2008 - that's 15 years! 
Paul and I have been training in EMMETT Technique since 2009, when we first attended that EMM-Tech course with the lovely Sue Gassick, and started our practitioner training in 2009. 
We've been so fortunate to take many courses with Ross Emmett himself, including TBT101 where we learnt Ross' understanding of Bowen therapy to professional standard, learning straight from the founder of the technique.

In 2011 I attended a two day EMM-Tech tutor training which was very very special, a residential course focused on the therapy and sharing it with the public.
I also took the EMMETT 4 Dogs course to assist animals, it's been great to work on our cat, although I don't really offer it as a service.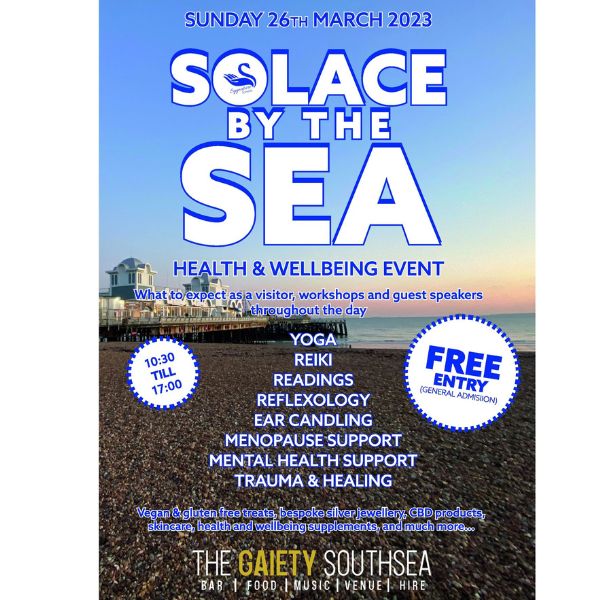 Health & Wellbeing event.
Sunday 26 March 2023 - Solace by the Sea at The Gaiety, South Parade, Southsea.
We will be offering EMMETT Technique single issue sessions at t a special price, so bring along any issues you have for us to assist you with.

Session availability & booking
We are now offering two session types which we also offer at events:-
EMMETT Technique targeted short single issue session (previously only available at events)

Combined EMMETT & Bowen Therapy (our original session) and/or EMMETT Advanced Lymphatics, to address you specific needs. (fabulous for regular maintenance sessions)
We aim to make a positive difference for you in every session

Book with Jill ONLINE - mobile 07740190721 - email [email protected]

Book with Paul on 07764488329 - email [email protected]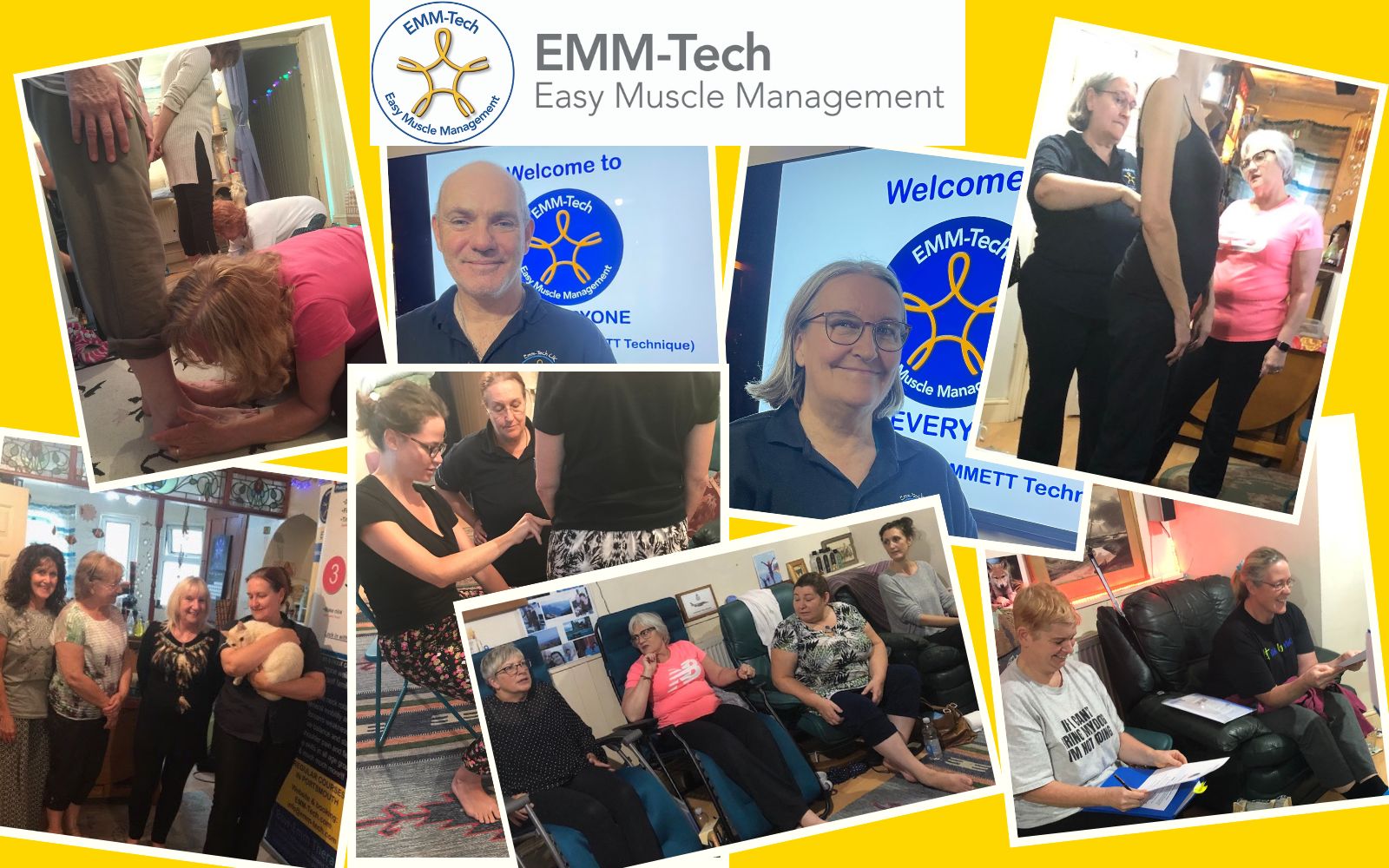 EMM-Tech courses with Jill & Paul
NEW 2023 dates :-
Sunday 23 April 2023
Sunday 11 June 2023
Sunday 30 July 2023
Sunday 24 September 2023
Sunday 26 November 2023
Learn some of THE most useful EMMETT releases on my EMM-Tech Course. I use these releases so often on myself, Paul and our friends (as well as in virtually all my client session) they are hugely beneficial & IMHO should be part of you personal first-aid/home remedy skillset, for everybody for self-help, family & friends. It's also a great introduction to EMMETT Technique for therapists, carers, health & fitness professionals before investing in the full practitioner courses


The course is £130 for a full on 8hr workshop, includes a training manual of the 11 releases you will learn & practice on the day. We specialise in small courses so you'll get loads of hands on practice under the guidance of Paul and myself, as well as having fun - we usually get to see some good results too.
You're welcome to contact me if you would like to find out more or go to my EMM-Tech Course page here

If you would like more information on EMM-Tech & EMMETT Technique you can also check out Emmett Therapies UK website or Ross Emmett australian website or contact me, Jill on 0774090721, Paul on 07764488329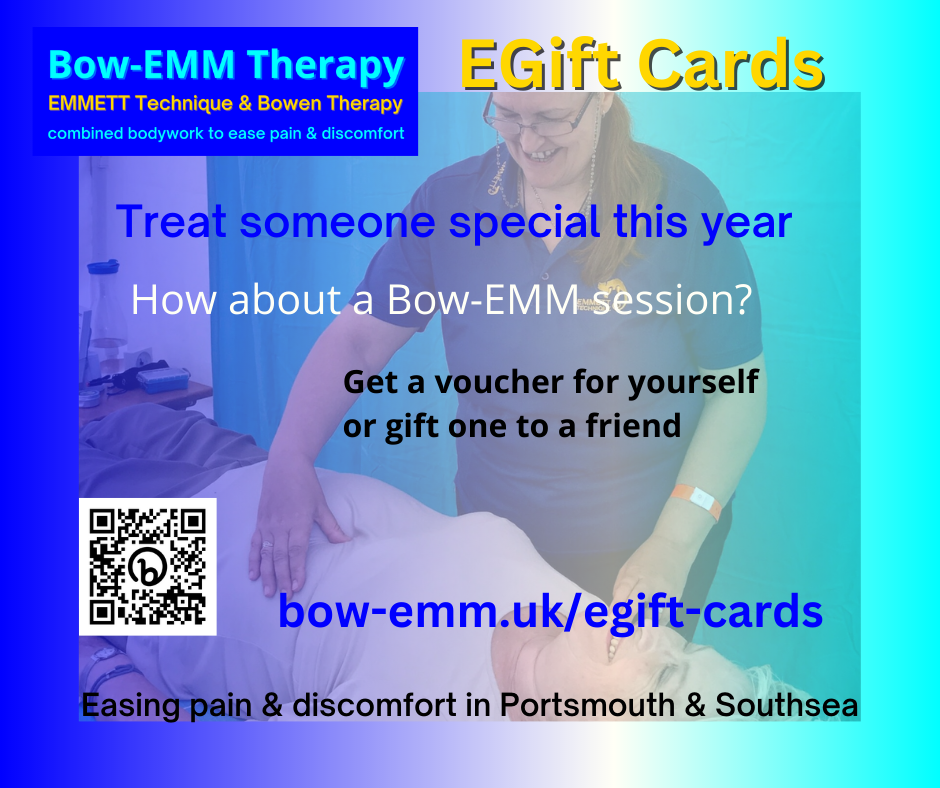 Give the gift of Bow-EMM therapy
If you want to gift someone (or yourself) a session (or even an EMM-Tech course) then an EGift Card is for you!
Choose from an array of designs for any occasion, add the amount you want to gift, then email or print out the card in the comfort of your own home!
Jill Dagless t/a Bow-EMM Therapy,
c/o The Grove Centre, 15 Osborne Rd, Southsea. PO5 3LB
United Kingdom
07740190721
[email protected]
You have previously subscribed to Bow-EMM newsletter, via a sign-up form, a client intake form or at an event
If you no longer want to receive it then please  click unsubscribe below:-
Unsubscribe