THE MARKET
EV Price Wars?
That's an overstatement - but there's a lot of price movement. As newer generation EVs arrive at lower prices, some older ones are discounted.

- Nissan took $9k off of the LEAF.
- Audi dropped $20k from e-trons.
- Tesla reduced (again) the Model 3 and Y by ~4%.
- The Peugeot e-2008 and Opel Mokka-e have also been substantially discounted - Peugeot has a further sale this month ($5k off the e-208).
The EV industry is changing rapidly.
Technology is moving fast: There's a lot of innovation in battery development (more efficient, less weight, less volume).
Will the rebates stay, drop, or go altogether?  How long will we have them? Registering an EV before the rebate 'ends' is no guarantee of payment. Here's the fine print: "If rebate funds are exhausted at any given time, no rebate will be paid."
Last year EV market share doubled: In 2023 (so far), it's holding steady - we are not seeing exponential growth.

The market shows a strong shift from petrol-only vehicles toward hybrids - especially in the used import market.

Toyota dominates: 3 out of 10 light vehicles registered in NZ in April were Toyota. 
Where are the used import EVs? Except for the Nissan Leaf, there aren't any. The only financially viable right-hand drive source is Japan (currently at 3% EV market share). A recent Guardian article suggested our right-hand drive preference is a major barrier to EV adoption.
It means EV growth must come from new cars (not used imports... yet).

Choices in the used $20-35k bracket are still very limited.

The latest climate commission report says, "To address the likely shortage of second-hand EVs, households are likely to need support to reach into the new vehicle market."
The difference in NZ new vs used import EV uptake is profound 👇

EV market share - April 2023*

11.5%
LIGHT VEHICLES


23%
NEW CARS

Light EVs in operation (fleet) - April 2023*

53,680
BEVs

21,192
PHEVs

74,872
TOTAL EVs
Top 6 BEVs - April 2023

BYD Atto 3


184
units


Tesla Model Y


127
units


MG ZS EV


112
units


Kia EV6


87
units


Tesla Model 3


70
units


Ford Mustang Mach-E


65
units
⚡️ The Ford Mustang Mach-E jumped onto the charts for the first time.
Wellington and Canterbury continue to have the highest EV uptake in the bigger regions.

*From preliminary Waka Kotahi data
- BEV is Battery Electric Vehicle (full EV).
- EV includes BEV and PHEV

NZ-based EVNEX released the E2 home charger: A sophisticated wallbox hooked into some amazing data (via app). Allows smart charging based on your tariffs / free power hours. Also tracks grid generation mix. $1395 + install [makes my current 'caravan-plug' setup look pretty naff]
EVEE car-sharing platform: First NZ EV available—a good way to 'own' an EV for a day or two to try it out.
Intelligent Octopus Energy: beta-testing a new system: creates a smart charging plan to get you the best savings. Currently only works with Teslas.

Uber NZ EV subsidy; Drivers can get a service fee discount if they have a battery EV. Customers can choose a low or no-emissions ride.

Tesla Master Plan 3: global pathway to sustainable energy. EVs, heat pumps, lots of battery storage - all costed out.

Tesla Impact Report 2022: Battery degradation on  Model S/X is 12% after 200k miles (320,000 km).

Universal battery pack: from Fellten Au/Uk - a 55 kWh battery pack for car conversions. Are you an engineer? Time to start an electric car conversion business. Classic cars are great candidates for EV conversion.

BYD Dolphin - Euro release
Same platform as the Atto 3 - 60 kWh battery, 427 km range, 150 kW power output. It's a small car - similar in size to the new MG 4—price Euro 30k+ ($52k NZ). Expect to see this in NZ soon. 👇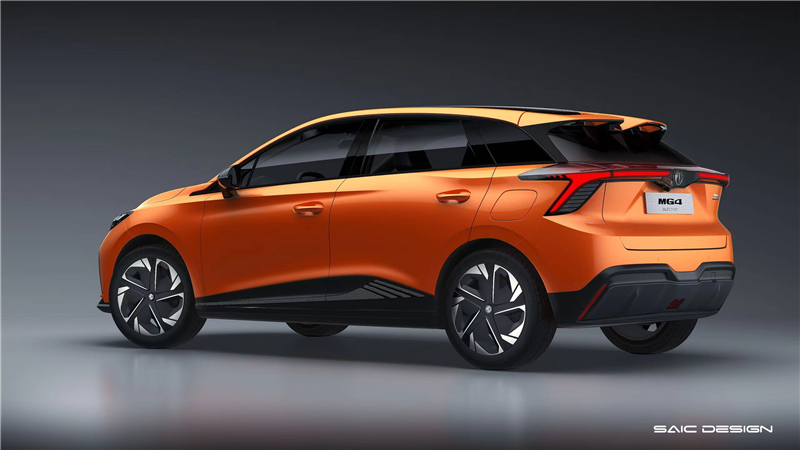 TAKING ORDERS
MG 4
Pricing for the long-range variant has been confirmed:

MG 4 Essence: 435 km range - $54,990 (~46k with rebate).
It is the cheapest EV (in terms of range) in NZ. It works out at $106 per km of range. The MG ZS EV is $128 / km of range.

The standard-range model MG 4 has not been specified - although one was spotted in NZ.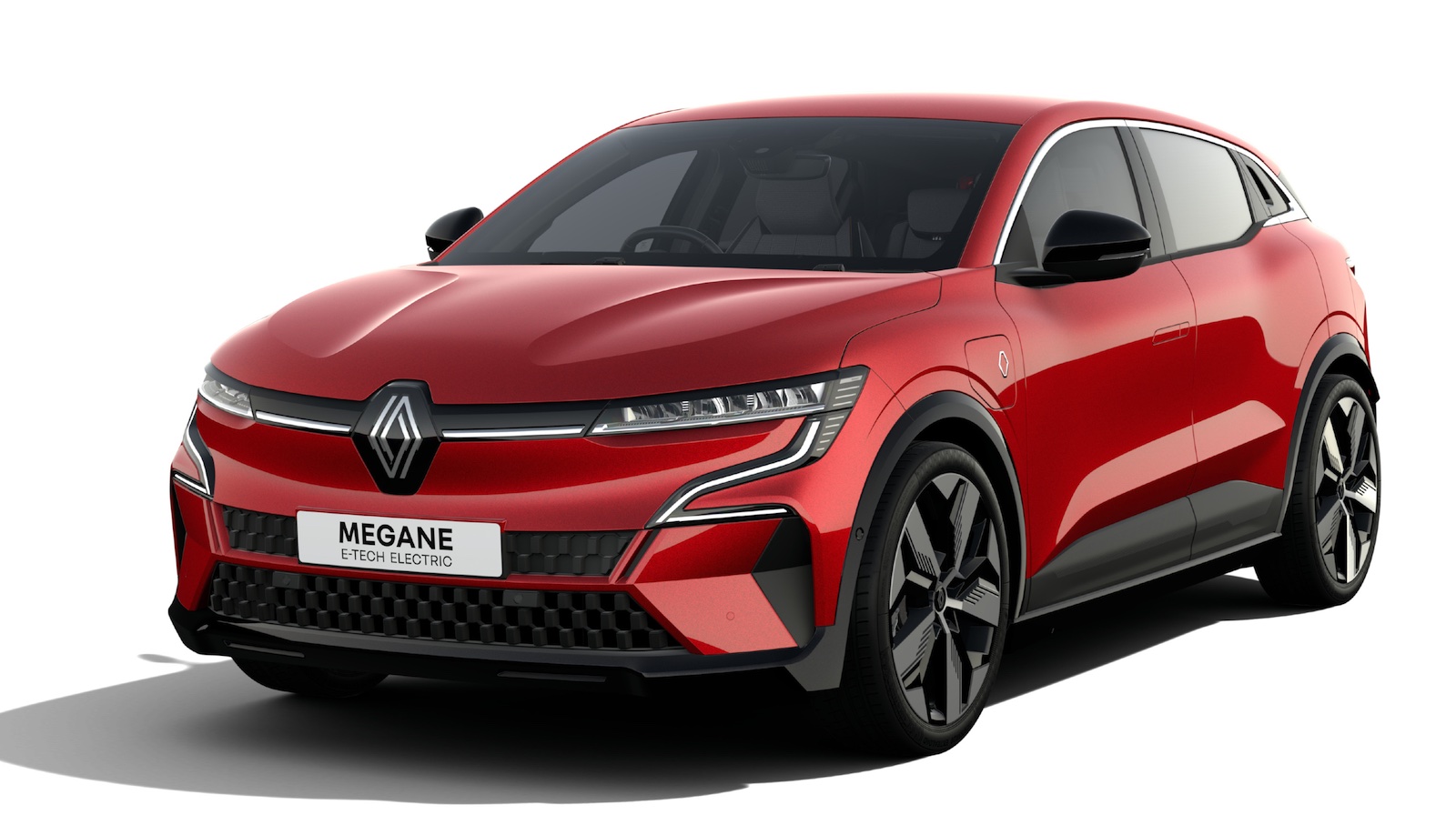 COMING SOON
RENAULT MEGANE E-TECH
Renault are trialling the Megane E-Tech in NZ. Renault was early in the EV game with the Zoe hatchback - it was sold in NZ until 2021.
The Megane is built on the CMF-EV platform the Nissan Ariya uses.
Europe has two battery variants (40 kWh and 60 kWh).
The larger has a range of about 450 km. No word on pricing.
RESEARCH
What are consumers looking for in an EV?
US research segmented the vehicle-shopping public into three groups (early adopters, considerers, and skeptics).
The EV skeptic group was typically older in age and had a minimum acceptable range of 570 km.
"Those who are in the skeptic camp said that they wanted a higher range, however, actually drove the least amount on average per year." (src)
The EV considerers were happy with a range of about 400 km, a vehicle with low running costs, and were less interested in lots of high-tech in the vehicle.
Other US research in Bumper showed inequity in public charger distribution: There are more chargers in richer areas and fewer chargers in poorer areas.
All USA - but relevant.

QUESTIONS
"But what's the real world range?"
Whenever a new EV's range is listed, e.g., 360 km, someone comments:
"So… real world is about 280 km…"
Fair call, but it should be prefaced with "my".
"My real world range is about …"
WLTP range calculation was not designed to deceive consumers. It provides a reliable estimate for a particular usage scenario.
Over the summer, I matched the WLTP range in my vehicle (over thousands of km).
[Which probably says I have a boring life (no exciting road trips up and down SH1 🤔)].
However, there's definitely a case for a testing regime that includes more high-speed driving in lower temperatures.
But in the meantime: real world = my real world (and not necessarily yours). This extensive data set on real-world consumption is quite helpful (in this case, the Netherlands at 10°).


Vehicle market at a glance
It started as a pie chart, then I got a bit carried away.
It's now interactive and allows drilling down into make and model numbers for the latest month.
The chart is a quick way to see what dominates each segment.

Tip: Toyota hybrids (new and used) are the biggest sector in the entire market.
See light vehicle market drilldown or new car market drilldown.
THE LAST WORD
Climate coverage shifts from Denial to Do nothing
Research into media coverage of climate change shows a shift from climate denial to "whataboutism".
There's less skepticism that climate change is happening but more "solution aversion" - specifically:

1. Solutions are worse than problems, so do nothing.
2. It costs too much to do anything, so do nothing.
3. It's too late. We're doomed, so do nothing.
#1 is common in the EV space (what about mineral mining? What about production emissions? etc.).
Climate change isn't solved by EV adoption. We don't solve problems caused by consumption by consuming more.

However, if a new vehicle has to be added to the fleet, it's better that it's a low polluting one than a high polluting one.

The costs (financial, human, environmental) of continuing to do little or nothing will increasingly outweigh the costs of making change.
We have solutions right here, right now. We have e-bikes, electric scooters, and electric cars in the transport sector. We have rooftop solar and wind turbines.
These solutions are neither perfect nor particularly impactful by themselves.  

But put together, over time, the world could actually become a better place—one where 9-year-old girls don't die from air pollution.



Text written by a human named James. Thanks for reading 😀.

If this was forwarded to you, subscribe here.