Plugged In #5 - April 2023
A big month for EVs and a newsletter that got too big.

READER FEEDBACK
What would you do? 🤔

Imagine: You pull into a service station, but someone has parked across the entrance. You could march in there and get help, but it's self-serve and unstaffed.
Blocking an entire row of chargers is like that.
Public charging is critical infrastructure.

As EV adoption increases, we need answers to these situations. Waka Kotahi says: "To understand... enforcement options... contact the local RCA [Road Controlling Authority]."  Well, that clears it up 🤪
In Australia, fines were introduced  - up to $3,200.
Four charge points blocked ↓
Aspirations from the Ministry of Transport: (link)
Journey charging hubs every 150-200 km by 2028 (big charging stations that cater for a lot of vehicles at a time).
One public charger for every 20-40 EVs in urban areas (cities with limited off-street parking).
Charging stations in all towns with 2000 or more people (by 2025).
Here's a charging hub (render) in Oxford, UK ↓

IN THE NEWS
PHEVs have terrible fuel economy?
Consumer NZ tested hybrids and plugin hybrid vehicles (PHEVs): Cars failed to match claimed fuel economy (PHEVs by a considerable margin).
Like most real-world testing, the Consumer one was unscientific: "a run to the supermarket; and a drive over the Remutaka Hill and back".

A vehicle (EV, petrol, hybrid) will only match claimed fuel economy if you mimic the test procedure (the WLTP). Unsurprisingly, the WLTP does not include a drive over the Remutaka hill.

Summary:
The Consumer test confirms overseas studies (ICCT).
PHEVs are difficult to measure. If you have one, plug it in every night to get the best benefit (maximum battery usage).
The upshot: Hybrids are cheaper to run and use less fuel than combustion-only. But, like ANY vehicle, it depends on the driver and driving conditions.
👍 Record month for BEVs (battery electric vehicles): 3,088 registered (highest ever).
😐 Public charging capacity is falling way behind: So far this year, 7,348 vehicles with a plug were added to our roads. 
At 40 vehicles per public charge point = 184 new charge points needed (admittedly, 25% of these vehicles were plugin hybrids, but... still).
BYD Atto 3: Sold more units across Q1 2023 than any other EV model, now the third best-selling EV ever (behind the Tesla Model 3 and Model Y).

GWM Ora: First shipments of this lower-price EV have been delivered.

Used EV Market: Hyundai IONIQ and Nissan Leaf (2018-) continue to drop (~$25k). Tesla Model 3 holding at just under $50k (lowest).
EV market share - March 2023*

15.1%
LIGHT VEHICLES


27.1%
NEW CARS

EVs in operation (fleet) - March 2023*

52,454
BEVs

20,471
PHEVs

72,925
TOTAL EVs
*From preliminary Waka Kotahi data

Top 5 BEVs - March 2023

Tesla Model Y


761
units


BYD Atto 3

617
units


MG ZS EV


307
units


Kia EV6


177
units


Polestar 2


147
units

Top Regions

- March 2023


Share of new passenger cars that were EVs


Canterbury**


35%
BEV Market Share


Wellington**

37%
BEV Market Share


Nelson / Tasman


34%
BEV Market Share

*From preliminary Waka Kotahi data
** high numbers of rental / govt / fleet registrations
Battery recycling is doable - US-based Redwood published year-one results of recycling EV batteries.
- Good news: 95% of the minerals were recovered.
- Issues: Logistics (cost of transporting batteries). 

Recycling is more about economics than technology.  IDTechX predicts the second-life EV battery market to reach US$7B by 2033.

Just give it a test drive! (research) 🚗
EV test drives lead to a purchase.  It wasn't about public perception (i.e. virtue signalling - "look at me and my cool eco-car" ) but about private meaning "(I'm willing to early-adopt and progress, and I feel differently about myself").


Self-propelled electric caravan (US) - The Lightship L1 is an aerodynamic caravan with a 40 kWh battery and foldout solar panels. Towing it means no range loss on your vehicle.


Chargers like toilets? (US) - I've always thought a charger could be like a toilet. The cistern 'trickle charges' with water when you're not using it. It drops the water at full speed when you want to use it.
The Freewire Boost Charger (California) has up to 160 kWh battery in the charger. Charge the battery in off-peak. Acts as a buffer during peak.  Great option for companies with lower-range vans.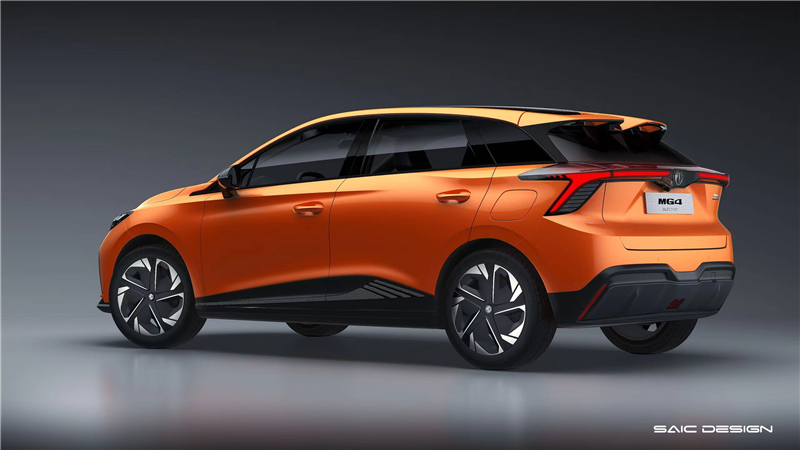 COMING SOON (Q32023)
MG 4
A lot of anticipation for this next-gen EV from MG. We'll see two versions:
Base: 350 km range (unconfirmed price $54,990)
Long Range: 450 km range
And a performance variant later on.

The MG 4 is a small-ish hatchback that looks like a cross between a LEAF and a Toyota Yaris.

Details are still coming thru, but both variants will have very fast max. charging speed (117 kW). The rebate brings the price to just over $46k. This is higher than anticipated.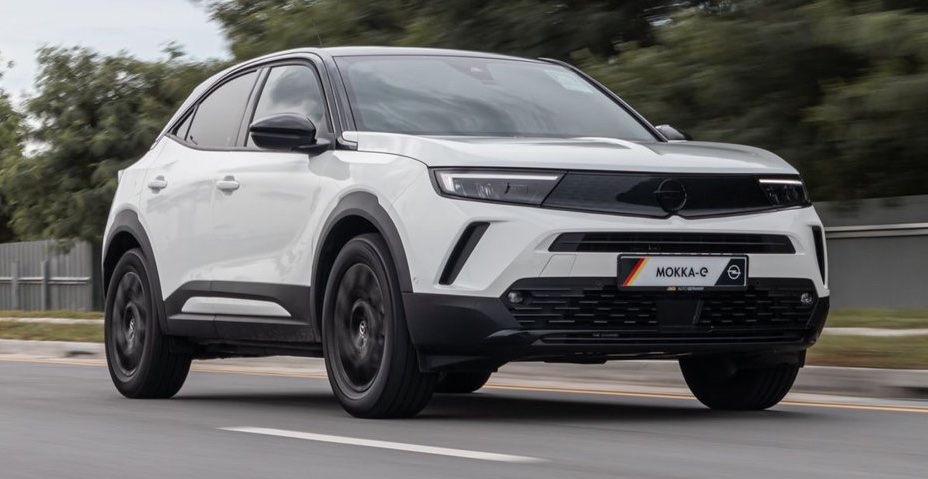 $7K CHEAPER
OPEL MOKKA-E LIVE EDITION
A lower-spec and lower-priced version of the Mokka-e SRi.

No change to the drivetrain, just less fancy styling, smaller screens, and no adaptive cruise control - but it's $7,000 cheaper.
Range: 363 km
Price: $62,990 ($54,365 post-rebate).
I was suspicious about the claimed range, but the Opel / Peugeot drivetrains have had a lot of efficiency improvements (and tested with better tyres etc).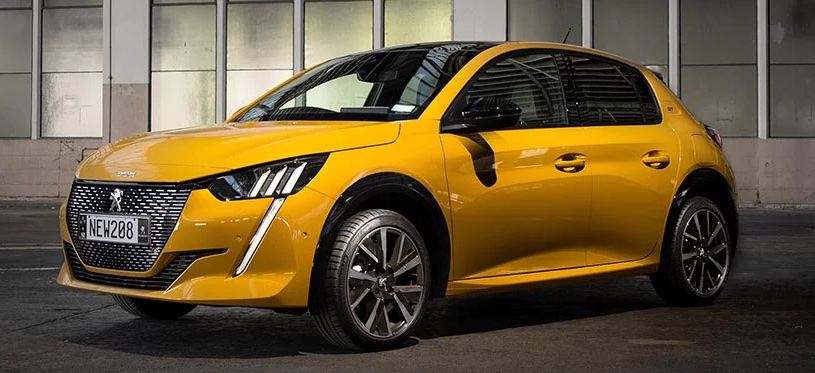 CHEAPER + MORE RANGE
PEUGEOT E-208 (UPGRADE)
The e-208 hatchback was the 10th best-selling EV in the last 12 months.

This new version has improved efficiency, taking the range to 382 km.

Peugeot is offering a reduced launch price of $59,990 ($51,365).
Like the Mokka-e, it's a reduced trim level but the same drivetrain.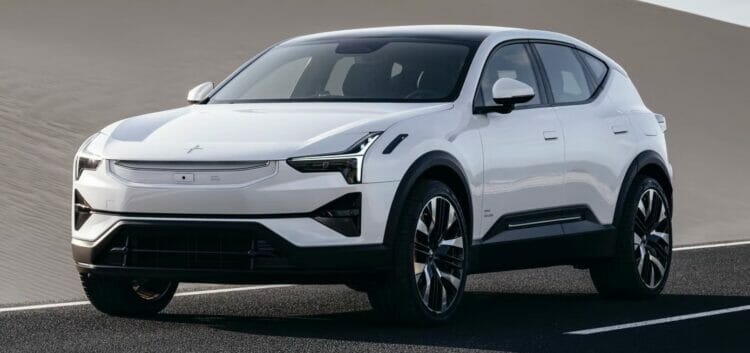 PRICING ANNOUNCED
POLESTAR 3
The Polestar SUV is now taking reservations (for Jan 2024 delivery). 

The well-appointed SUV has two primary variants:
Long Range Dual Motor: 610 km range, $154,900
Performance: 560 km range, $169,900
A lot more expensive than the rebatable Polestar 2 (NZ's 7th best-selling BEV).
DETAILS ANNOUNCED
KIA EV9
Details of this large boxy SUV have been announced. The long range variant has a 541 km range (no price). Built on the same platform as the popular Kia EV6.
The tech: the top-spec allows level-3 autonomous driving. However, it's unclear whether this tech can be used in NZ (unlikely).

Level 1: Adaptive cruise control OR lane keep assist (keep hands on wheel)
Level 2: As above, but both work together. In both levels YOU are the driver.  In Level 3, the car is the driver, but you intervene when needed.
THE BASICS
"The range of my EV falls short of what they claimed"
Actual range: The distance an EV will go from fully charged to empty.

Advertised range: Estimated using a global test called WLTP.

WLTP range is helpful for:
Comparing EVs with each other.
Estimating range in summer driving: urban, suburban, and 80 km/h zones and under.
WLTP range is not helpful when:
Driving on road trips or motorway travel.
Driving in cold temperatures (EVs are like people - they perform best at about 22°).
If you are doing open-road driving, expect your range to be about 77% of the WLTP range.

Real-world range? Someone drives their EV and carefully notes the distance travelled and energy consumption.
Definitely helpful but not scientific:  What if your 'real-world' was driving up the Bombay hills at 5°, in a headwind, towing a trailer?

What does this mean for you?
Owning an EV may lead to more intentional driving decisions. That's not a bad thing - it's just different from the petrol-driving days.

When I had my petrol car, I only thought about my driving when I filled up.  My stomach would sink when I saw the dollars go up...  🫣.
Curious about EV range? Read the deep dive into WLTP  (If you have insomnia, it might cure you).

The Cheapest EVs
The list of cheapest EVs has been upgraded.

A unique tool compares the cheapest in terms of range and charging speed.  (hint: the best combo of charging speed and $ per range is the Tesla Model 3).
Range is one factor in a purchase decision, but it's good to compare 'bang for your buck'.

Last week the EU watered down planned bans on combustion vehicles - making provision for e-fuels.

E-fuels use clean electricity to combine hydrogen with CO2 from the atmosphere. Existing combustion engines can use the fuel.
Pro: Carbon-neutral fuel.
Con: Expensive to produce and energy inefficient.
Electricity -> Electrolysis -> Hydrogen + CO2 -> Combust -> Move car
Compared to a battery EV:
Electricity -> Battery -> Move car
There are strong opinions on this, and it is very politicised (with German automakers favouring it - as do Japanese carmakers).
 ↑ April 28, 1906 (London - source Findmypast.co.uk)

It's taken over 115 years, but we now have 50 different models of electrically propelled vehicles in NZ.

Text written by a human named James. Thanks for reading 😀.

If this was forwarded to you, subscribe here.