New Zealand EV Newsletter #3 - February 2023

The Wrap
A lot can happen in 3 years
New cars are experiencing a strong shift toward electrification. Consumers are buying a lot fewer petrol cars.

But - this is NOT happening to used imports, and it is NOT happening in the light commercial market (utes + vans).

Did the summer charging apocalypse occur?
The issue: we doubled the number of BEVs on the road in 2022. Then some of us went on our summer road trips.
ChargeNet has done an absolutely incredible job building a fast-charge network from scratch. But there are some pressure points.
Here is one picture snapped at Murchison's only public fast charger in late Jan 2023.
It's a 50 kW charger. If each vehicle needed 20 kWh... that's at least a 1 1/2 hour wait for the LEAF at the end. 😕
The photo underneath is courtesy Google Maps.

A look at the regional report on EVDB shows Nelson and Tasman regions had pretty solid EV uptake during 2022 (11%).

NZ's EV market share keeps changing!?
It's confusing: The overall light vehicle market share was 16.2% EVs in December. The new passenger car segment was 30.6% EVs in December.
Make sure to compare the same markets. Various media outlets report different numbers, depending on the spin. There's also a lot of comparison with European markets with strong EV growth.

Our vehicle market is very different to Europe.  We import a lot of used vehicles and buy a lot of utes. Both of these sectors have hardly any supply of battery EVs.
Potential buyers are frustrated: In the new market, prices are still $50k+. That's a lot of coin.
In the used market, the options are very limited. In the $30k bracket, there's really only Nissan Leaf, Hyundai Ioniq, and 1st gen MG ZS.
This year we should see the BYD Atto 2 hatchback (seen above). This will be the cheapest new EV available. Range will be around 300-330 km, price should be under $45k (but who knows?).
2023 Uncertainties:
- Change of government? What will happen to the rebates?
- Diesel and petrol - where will prices go?  Will it cause more new buyers to consider going electric?
- There is very little used import supply of BEVs. Nissan Leaf numbers from Japan were slowly dropping during 2022.
Click Worthy
Check these out
Real-world range test (Italy) 🚀
Results consistent with other tests (real-world range is around 75-80% of WLTP). MG 4 was the MOST EFFICIENT EV in the test.
Huge amount of solar development in NZ in 2023 🌞
Over 1,900 MW of generation is planned. Note this is planned (doesn't always mean it will happen).

Ford drops prices on Mustang by 10% (US)

Let the price wars begin. The Mustang EV has not yet arrived in NZ (Q22023), it's priced just under the rebate threshold ($80k). If these discounts are passed on to NZ, the base model would be $70k (NZD).

Is Toyota finally changing direction?

Toyota is a beloved brand in New Zealand. They are the most popular brand of hybrid cars here. But many criticise cars like the Prius as "the best CD player in a world moving to iPhones."
Could the new (ex-Lexus) CEO point to a new direction?

Toyota has come under plenty of criticism for running a 'beyond zero campaign' while lobbying against net-zero legislation from the UK government.
EV market share Jan 2023*

10.8%

LIGHT VEHICLES


18.4%

NEW CARS

EVs in operation (fleet) as at Jan 2023*

48,510

BEVs

19,259

PHEVs

67,769


TOTAL EVs
*From preliminary Waka Kotahi data
Top 5 EVs Jan 2023

BYD Atto 3


235
units


MG ZS EV

166
units


Kia EV6


149
units


Kia Niro


138
units


Tesla Model Y


135
units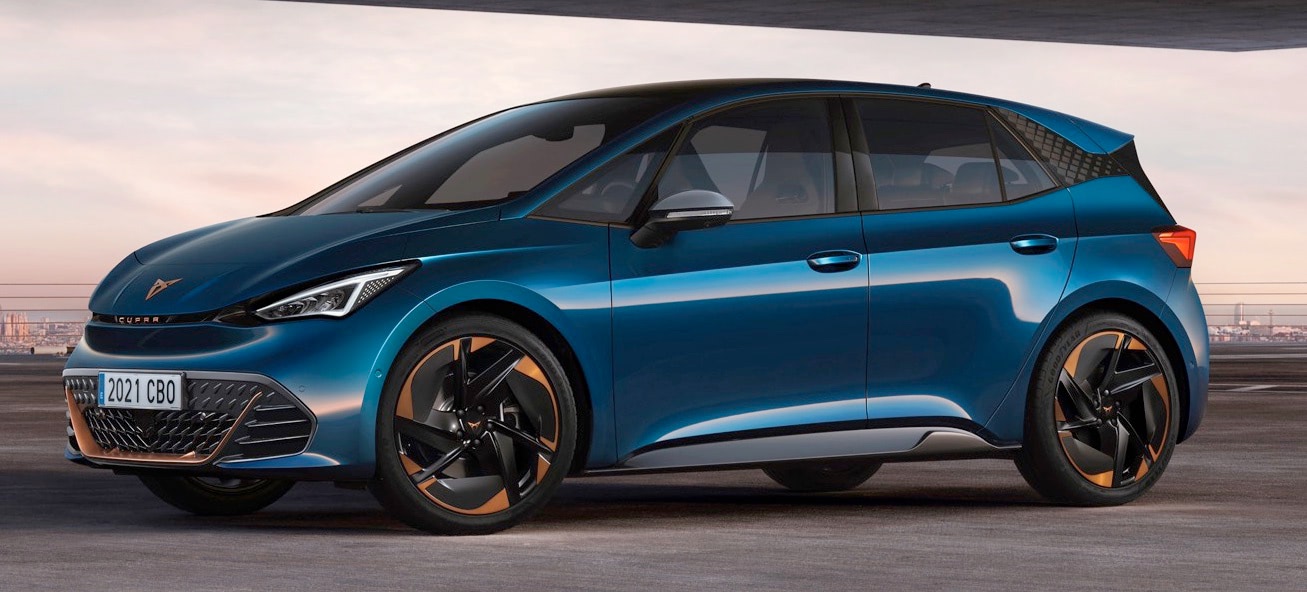 CUPRA BORN
Cupra is a high-performance sub-brand of the Spanish car manufacturer SEAT (pronounced say-at).

Launched in 2018, the brand brings its first full EV to the NZ market in mid-2023 - the Cupra Born.
With a range of 511km, 77kWh battery and an estimated price of $70,000.  It seats 4, has a sleek design, and a boot space of 385L. The vehicle has a 0-100km/h acceleration time of 7 seconds, 170kW power and RWD.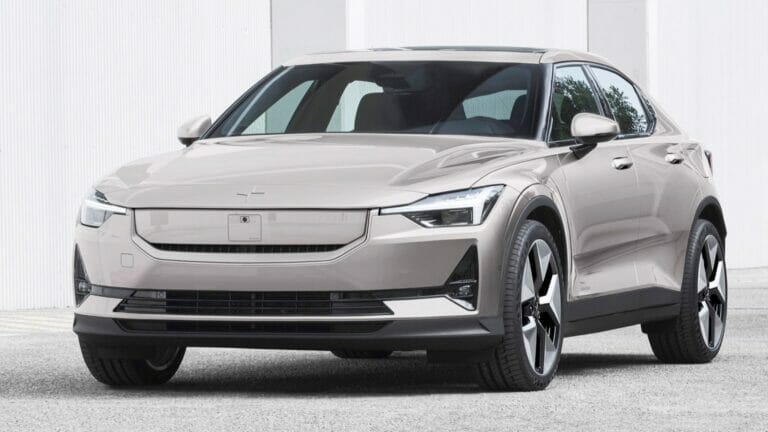 Polestar 2 Upgrade
A very impressive upgrade to the 2024 model year. 

Taking orders from 1st April 2023 for delivery beginning 2023Q3.
The model includes battery and electric motor upgrades and a switch from FWD to rear-wheel drive in the base model. Exterior styling has changed (removal of faux-grill in favour of front sensors).
The long-range variant has WLTP range of 635 km.
#ADDRESSING THE MYTHS
EVs are powered by dirty coal 💨
I follow and read anti-EV material.
It's worthwhile as it broadens my perspective and spurs me to research more in-depth.
However, some points of view are based on psychological worldviews rather than facts.
"I'm angry at the government telling me what to do, and I'm scared of change... so x=y".
Hey, I'm scared of change too. And also, I don't particularly appreciate being told what to do. But I'm also really interested in how and why things work.
Arguing with shadows
Imagine this: I take my reusable plastic cup to the cafe. The person using a throwaway coffee cup gets annoyed that I'm using a fossil fuel product. 
That's what ICE vs EV arguments are like. 
I wonder if the person is angry about perceived virtue signalling. Or maybe at themselves for being too unmotivated to change to a reusable cup. Perhaps they pre-judged me as pretentious? Who knows?
All of those things are to do with their state of mind.
Factually, my one cup reused over and over leads to less waste and fewer emissions than the throwaway cup. 
Is it perfect? No.
The best solution for emissions, pollution and traffic accidents in the vehicle world is to have no car. If you can't do that, have a scooter or bicycle. 
The great irony is:
Why are you driving a fossil-fuel car if you care so much about other people's emissions? 
Go carless, for goodness sake. Walk. 
Get a bicycle (but you better ensure it was manufactured without any fossil-fueled energy).
We're all hypocrites, okay? 
So let's work together to make incremental improvements for the sake of our descendants (and if you genuinely care about emissions, you better not have any descendants - that would be irresponsible 😉). 
Do EVs in New Zealand use power from burning coal?
New Zealand has an impressive proportion of low-emission energy production. 
FACT SOURCES: MBIE Quarterly and Transpower live data.
The latest MBIE quarterly says "renewable share of electricity generation for the quarter was 89.6 per cent".
The non-renewable comes from natural gas and coal. Of the coal, some is produced in NZ, and some is imported. The amount imported increased up to 2021 but has since dropped (thanks partly to the Turitea wind farm going online and a wetter 2022) (source).
The fact that NZ imports coal when we can produce it locally is another issue.
How much coal is your EV consuming?

Anything from nothing at all to a little.
If your EV is charged from home solar, there's no coal.
If your EV is charging from the grid, some of the electrons may have been produced from burning coal. 
At the time of writing this (summer's day), 1.7% of power generation was coming from coal. This would increase during peak times (such as 6 pm on a cold winter evening). 
As an EV owner, you can mitigate this by charging during off-peak times (it's cheaper too).
Takeaways:
Some (but not all) EV charging can come from burning coal, but it is a very small amount.
A portion of coal consumption comes from imported coal (it peaked at 50% in 2021 but has since dropped back down).
The EV owner has some control over this by using rooftop solar or charging at off-peak times.
Despite the coal generation, the high amount of renewable electricity production in NZ means a battery EV has lower emissions than a petrol or diesel vehicle (NZ source).
Focusing on the new car market
After some discussion, we decided to have a separate page focused exclusively on the new car market.

This segment is changing greatly but represents a small piece of the puzzle.
I got obsessed with a graph called a 'sunburst' - an excellent way of drilling into the market share of both brand and powertrain.
James' Journal
February 2023
"Every time I recharge my car, the range is different"
 - new EV owner.

I love comments like these.
To answer, I wrote a deep-dive article for MotoringNZ on EV range.

There is WLTP range, real-world range, and the range shown on the car's dashboard.
Here's a super-condensed version of the article:
WLTP range helps you compare EV's with each other.
If you drive mainly motorway or open roads - your actual range will be about 77% of the WLTP.
It's possible to match WLTP in reality only in summer driving on mostly suburban/urban roads.
Range on the dashboard is the car's best guess based on recent driving.
There you go. Don't need to read the article... 😀
EVDB.nz is individually bootstrapped and independent. If anything here was helpful, please share it with your friends.
If you're a business interested in sponsoring this newsletter, I'd love to hear from you.