New Zealand EV Newsletter #4 - February 2023

Comment of the month
Grid resiliency
Overheard:
"Can't charge your EV in a power cut (snigger)".
But:
Can't operate a petrol pump that also needs electricity.
Can't power your house from your combustion car.
Can't put petrol in your car from your rooftop oil refinery (as opposed to solar).
Vehicle-to-Load (V2L) technology is taking off: Stories of EV owners powering home appliances during recent power cuts abound.
Only a handful of EVs offer plug-and-play V2L (newer MG ZS, Kia EV6,  BYD Atto 3,  Hyundai IONIQ 5,  new Kia Niro, new IONIQ 6.)
Also: with certain inverter technology (solar), you can charge your EV in a power cut.  The Fronius GEN24 can run a power point from solar if the grid goes down. Just enough to trickle-charge.

Over the ditch
Will Aussie take all the EVs?
Australia has been slow to embrace EVs.

Until now: A suite of initiatives is leading to significant uptake and demand pressure on new right-hand drive EVs.
State-by-state rebates
Removal of Fringe Benefits Tax on EVs (under $85k)
Big investment into DC charging. NSW alone has announced another $80m for public chargers.
Coal-burning paradise: The majority of AUS electricity is from burning coal.

The University of Melbourne just published research showing that vehicle emissions cause 11,000 premature deaths yearly.
Will NZ fall behind Aussie? Even though we have one of the cleanest power grids in the world?

The new car market is interesting: As many diesel Ford Everests and Hyundai Santa Fe's as there are Teslas and BYDs. The car buying market is clearly looking to reduce fuel costs.
EV market share Feb 2023*

8.6%

LIGHT VEHICLES


17.5%

NEW CARS

EVs in operation (fleet) as at Feb 2023*

49,416

BEVs

19,751

PHEVs

69,167


TOTAL EVs
*From preliminary Waka Kotahi data
Top 5 BEVs February 2023

BYD Atto 3


143
units


MG ZS EV

104
units


Tesla Model Y


95
units


Hyundai Kona


94
units


Tesla Model 3


73
units

#Didnt see that coming
SKODA Enyaq Sportline
The Enyaq has launched - the base trim is priced at an eye-watering $92,990.
I honestly thought the Enyaq would be < $80k and would be competition for the Tesla Model Y.

Apparently, Skoda NZ wants to reposition as a 'premium' brand. Maybe it's only targeted at business customers? Who knows.
It's the same drivetrain as the upcoming VW ID.4 (which is priced at just under $80k).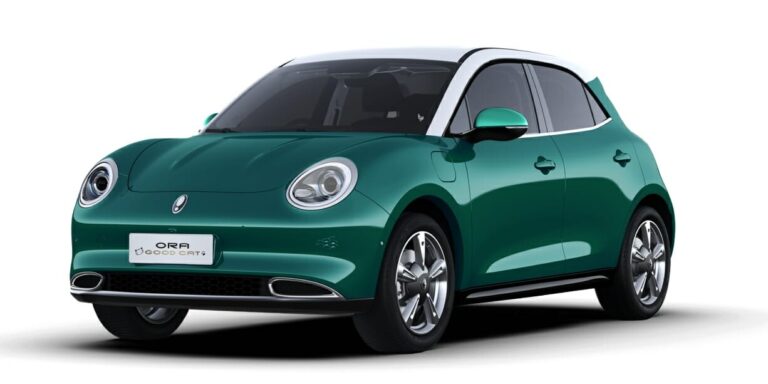 GWM ORA
Originally called Ora Cat, the feline moniker has been ditched, and orders are now being taken.
The Ora is a 5-seater hatchback range of 310 km and a 45.4 kWh battery. It can accelerate from 0-100 km/h in 8.3 seconds,  The car has a boot space of 228 L (expandable to 852 L) and is powered by a 126 kW electric motor.
The Ora Long Range adds 100 km of range (420 km) and costs $47,365 (post rebate).

Expect a GT version with an upmarket trim (same powertrain) later this year.
The Long Range is currently the best value-for-money in terms of range in NZ.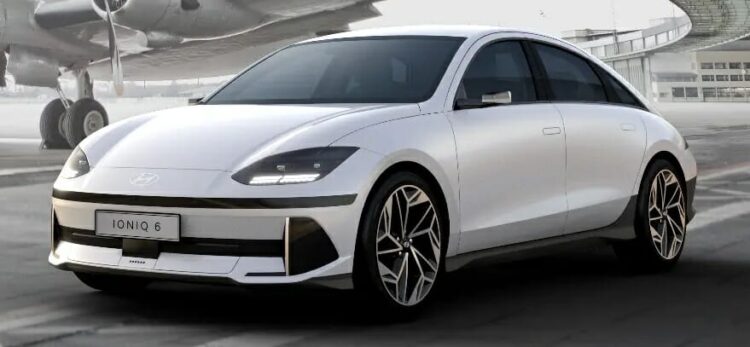 Hyundai IONIQ 6
The IONIQ 6 is a highly aerodynamic sedan built on the next-gen E-GMP platform (IONIQ 5 and Kia EV6).

It is underpinned by 800-volt architecture (e.g. you can charge faster on Chargenet's 300 kW chargers).

🌱 The IONIQ 6 is one incredibly efficient car.

It's heavier and longer, with a much bigger battery than a standard IONIQ, yet it matches the efficiency. Quite a feat.
But wait, there's more...
BMW iX1
In line with other models from the German car maker, the BMW iX1 is a fully electric SUV that mimics the petrol-powered BMW X1, with similar underpinnings and design.
The iX1 xDrive30 is priced at $97,500 with a 417 km range.
Mercedes-Benz EQE
Luxury electric sedan, starting at $132,000, with a massive 620 km range. 
#ADDRESSING THE MYTHS
The EV industry is powered by slave kids
Recent question:

"How many hours of child slave labour to produce these virtue signaling behemoths?"
Quick answer:
- Cobalt is used in most lithium-ion products we use (including EVs).
- Cobalt mining is undertaken in poor conditions, and children are involved.

- Cobalt-free LFP batteries power some EVs.

In-depth answer:

Let's break the question down.
Mining practices in the EV supply chain.
Virtue signalling (that's an opinion, so I won't go into that).
Behemoths.
Mining and EVs
We shouldn't gloss over the fact that building a car is mineral intense. Building a car with a battery is a lot more mineral intense.
Mining is not the world's most environmentally friendly practice (whether for minerals or fossil fuels), but let's focus on child labour.
Cobalt and Child labour
Most of the world's cobalt is found in the Democratic Republic of Congo (DRC). Numerous sources document routine child labour among the Congo's hundreds of thousands of artisanal miners.
This has not been a 'dirty little secret'.

With the transition to smartphones in the early 2010s, there was some hand-wringing about the cobalt in our phones.
But we moved on quickly and were happy to upgrade our phones and laptops every few years with little regard to recycling or labour practices.
The answer: go naked, drink no coffee, eat no chocolate, and don't own a phone, laptop, electric shaver, or toothbrush.
I'm not being flippant. It's an indictment of our globalised culture that most products we consume have child labour in the supply chain (fast fashion is a big one).
Not all batteries have cobalt
EV batteries can have different cathode chemistries. Two popular ones are NMC and NCA.
However, LFP batteries contain no cobalt.
34 % of all EVs sold  (globally) during 2022 used LFP batteries (EV-volumes).
In NZ, the following EVs use LFP batteries: The BYD Atto 3, newer MG ZS, some Tesla Model 3 and Y, and possibly the new GWM Ora.
"Behemoth"
The car market has moved to increasingly larger vehicles (SUVs and utes).  EVs, in particular, have more mass due to the weight of the battery.
A massive EV is an environmental oxymoron - extensive carbon emissions to produce the battery and lots of energy to move the heavier vehicle.
What can we do?
Aim for a smaller, highly efficient EV.
Hope that the Global Battery Passport is implemented soon and adopted by all NZ suppliers.
Hope that people worry as much about fossil fuels as they do about EV supply chains, lithium extraction, and cobalt mining.
It's worth pointing out of the 5 best-selling new vehicles in NZ in 2022, three were high-emitting diesel utes, and one was a high-emitting large SUV.
In the whole year, 7% of registrations were battery EVs.
Just some perspective... 😉

The second-hand market - at a glance.
The used EV comparison page has had a major upgrade.

All EVs in each price band are listed.

There aren't many options, but they are getting cheaper. I promise.

Most efficient EVs in NZ
Been on the to-do list for a year!
Finally, a comprehensive table of EV efficiency focused on NZ.

Why own an efficient EV?
Lower running costs
Fewer emissions during travel

James' Journal
March 2023
It's the season of March Madness (peak traffic levels across the country).
In a population of 5.1 million, we have 4.8 million vehicles in the total fleet.
Years of research tell us:

Emissions are changing the climate (for the worse).
People are dying younger and having more respiratory issues (tailpipe pollution).
And yet...

It's just too hard to change.

Lowering emissions isn't just about buying EVs. It needs a huge, multi-faceted approach.
Subsidising solar, incentivising/subsidising e-bikes and scooters (and having safe places to use the things).
It's also clear these costs (environment + health) have to be factored into existing product purchase prices. 
EVDB.nz is individually bootstrapped and independent. If anything here was helpful, please share it with your friends.
If you're a business interested in sponsoring this newsletter, I'd love to hear from you.