Goodbye Goldilocks, hello Banking Sector Blues and Vox Populi Risk. The cautious optimism that emerged at the start of 2023 that a global recession could be avoided has now been eclipsed by banking sector turmoil, activating PTSD for those of us who managed through the Global Financial Crisis. For market participants whose careers have transpired during the period of zero rates, the resulting generational cognitive dissonance has sparked confusion and an expectation (misplaced in our view) that the Fed will pause and start cutting rates mid-year.

This confusion is understandable; today's investors simply have no experience managing through this combination of risk factors: inflation, rising rates, low unemployment, systemic geopolitical risks and worsening political fundamentals in a number of key countries, including the US, Turkey, France and Israel, the latter two currently the scene of mass protests and Turkey heading to the polls in May. Say it quietly, but our local contacts are hopeful that the 20-year reign of Turkey's Erdogan may be coming to a close…
Adding to the mix is the biggest land war in Europe in 50 years in Ukraine, and rising trade and security tensions between the world's two largest economies. (Hence the title of this year's 2023 Global Political Outlook: Firewalking.)   And we may see further turmoil to come in banking, as weaker/scandal-prone institutions get picked off.
Sticking to my geopolitics + markets knitting, I discussed on Bloomberg Surveillance why I think we are seeing a resurgence of Vox Populi Risk in some of the world's most prominent democracies (Brazil, Mexico, France, Israel and the US). The catalysts (not causes) can be classified broadly along the theme of government attempts to overturn rights that citizens regard as fundamental. Simply put, populations can tolerate slow growth/rising costs/a multitude of sins, but they tend to draw the line at government moves perceived as crossing an invisible line, and outsized power-grabs.
The proposed judicial reforms in Israel and pension reforms in France touch on what citizens who might otherwise share little in common regard as sacred in terms of their rights. When protests bring together disparate segments of society, they can gain momentum and force government climbdowns, reversals—or collapses.
The trajectory of the Israeli and French protests (as well as Iran) is worth watching, especially as we head into the "mega election" year of 2024. Investors typically perceive mass protests to stem from economic factors, when in fact the most common catalysts for sustained mass unrest and revolutions are corruption and the perceived abuse of power by leaders. A sharp spike in prices for basic goods or dramatic reversal in living standards leads to riots, not revolutions...
27 March 2023:  Bloomberg Surveillance with Tom Keene and Lisa Abramowicz

In recent conversations with Martyn Brush, FGF's senior independent board director, a seasoned banking CRO and fellow veteran of the GFC, we agreed that we remain optimistic that wider banking sector contagion can be avoided. Nevertheless, although worries around CS and SVB may have overtaken fears about geopolitics, we caution that the advent of exogenous risks stemming from a major geopolitical shock would exacerbate the potential for systemic risk. In short: now is not the time to take your eye off the geopolitical ball.

In contrast to previous cycles where market participants interpreted an uptick in geopolitical tensions as increasing the likelihood of avoiding future rate hikes, this "reflex" does not apply in the current environment. If anything, the nature of the present crop of geopolitical risks is likely to have an inflationary effect, worsening the outlook and maintaining the pressure on central banks.
While the protests in Israel and France are not likely to lead to systemic risks in isolation, they do offer a cautionary tale about the political risks of cutting the size and scope of the social safety net—and a warning to the gang of authoritarian-esque leaders of democracies who appear to have taken a page out of Donald Trump's democratic norm-bending playbook (these leaders span both the political left and right, interestingly). I have long banged the drum about the boring but crucial "political furniture" that the smooth governance of the system depends upon, like functioning institutions, respect for the rule of law, and an independent judiciary.
For decades, political leaders in consolidated democracies have generally refrained from wholly co-opting institutions. More recently, leaders with autocratic tendencies have become increasingly bold about testing the waters. FAFO, as the saying goes (FAFO = F*** Around and Find Out for the "non-online" among you).
Across the pond, the US presidential race will also enter uncharted territory if Donald Trump is indicted, presenting yet another test of US institutions and social cohesion. Reportedly, Trump relishes the prospect of a televised "perp walk" as a means of galvanising his supporters—and raising more cash for his campaign. An arrest would be an enormous headache for US political norms, rules and institutions, with no precedent for the presidential bid of an indicted figure.
The "This is Fine" dog meme experienced a new viral incarnation on Twitter over the weekend, as photos of French diners enjoying their meals by the ambient glow of burning rubbish heaps merged with a Francophone, beret-clad version of "Question Hound".  (French rubbish collectors are among the workers who have been on strike).
Systemic geopolitical risk remains elevated in the Russia-Ukraine theatre, where mere hours after promising Chinese President Xi that he wouldn't use nuclear weapons in the Ukraine conflict or involve third parties, Putin announced that Russia would be deploying tactical nuclear weapons in neighbouring Belarus. As much as the Chinese president's visit to Moscow was newsworthy, so too was the much-less covered visit of the new Japanese president to Kyiv, underscoring the extent to which the Russia-Ukraine conflict is not simply of concern to Europe, but the G7 more broadly. And more to the point, the fact that the G7 sees responding to Russia as a warning signal to China, which we think is regretting its vow of a "friendship without limits" with the Kremlin.

With the arrival of Spring, the fighting in Ukraine will likely heat up again soon, regrettably, with prospects for a settlement as remote as ever. Both sides still believe they can win. German-made Leopard tanks will arrive in Ukraine soon, replacing the Soviet-era models Kyiv has fought with to date. Military strategists we talk to are not convinced this will be enough to tip the balance. And Putin shows no interest in negotiating.
Even as investors shift their attention to identifying the next weak link in the global financial system (Deutsche? CRE?), for opportunistic rogue actors around the world, the current volatility presents an excellent opportunity to seek advantage while Washington, Brussels and other capitals are otherwise pre-occupied. Stay tuned…
Please get in touch if you would like to organise a briefing for your team, a geopolitical presentation for your next offsite, board meeting, or client event, or have special projects we can help with.
Your comments and feedback are welcome and appreciated as ever.
Best wishes,
Tina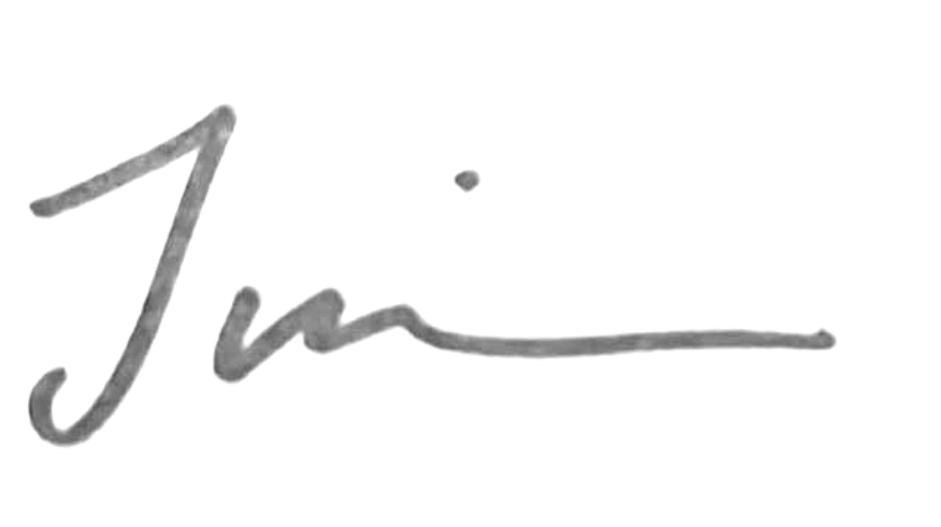 NEW: Tina's Approach in 2 Minutes
Tina Fordham on Navigating Geopolitics in 2023
How can investors and business leaders navigate unprecedented geopolitical volatility and social change? 
Geopolitical Strategist and Fordham Global Foresight Founder, Tina Fordham, explains her innovative approach to "firewalking" through the decade of disruption ahead and explains how to raise your "PQ"-- Political Quotient.
Navigating Uncharted Waters Today....
Norwegian Shipowners Association keynote address
Photo: Kilian Munch
....Navigating Uncertainty Was An Ancient Pre-Occupation
One of my favourite accounts on @Instagram is @Medievalart, which recently featured this photo. These fascinating objects are constructed from coconut fibres and shells, and were the ingenious designs produced by ancient mariners in the Majõl (Marshall Islands) of Micronesia, depicting cross-currents and ocean swells, with the shells representing islands.
The sailors would memorise the information contained as they navigated the treacherous waters,and date back to 1000 CE, though were in use as recently as WWII. Sometimes referred to as "stick maps" (though no sticks are involved), their conceptual design and creativity resonated with me given how often I say that we don't have a map to help us chart a course through the current configuration of forces that have been unleashed. To me, they illustrate the boundlessness of the human imagination when it comes to rising to challenges by creating new tools—exactly what we need to do now.
Photo: Walter Meayers Edwards
UPCOMING EVENT: April 3 2023
Understanding Geopolitics To Make You a Better Leader and a Happier Person
The Conduit Club, Covent Garden
April 3 2023 at 6:30pm

Listen here for my interview with Lucy McNulty on her top-rated podcast
Following the Rules Podcast
Discussing the changes to come in global market dynamics and how finance execs should respond.
Fordham Global Foresight is a start-up-female-run business. Feel free to share this email and recommend us to your network. 
Get in touch if you'd like to request a consultation or book a global political outlook briefing or client engagement. 

For more information about Fordham Global Foresight and what we do please visit our website
71-75 Shelton Street, London
United Kingdom