Yes, it's the most wonderful time of the year. No, not Christmas--it's time for analysts, prognosticators and would-be thought leaders like me to release our annual year-ahead reports; attempts to anticipate what 2023 has in store.
It's a Polycrisis, Permacrisis, VUCA World....
According to Collins' dictionary, 2022's word of the year is "permacrisis". Economic historian Adam Tooze has invoked the term "polycrisis", which implies an inter-connectedness to the manifestations of crisis that creates a feedback loop, increasing the difficulty of finding resolution. The Economist magazine cautions us that "unpredictability is the new normal". Nouriel Roubini, sometimes referred to as Dr. Doom, has just published a new book called "Megathreats".
While the global risk temperature has risen by many measures, I fear these amalgamations of despair have the effect of making us feel helpless in the face of seemingly overwhelming bad news, giving us license to fall back on the US military term "VUCA" (Volatile/Uncertain/Complex/Ambiguous) that has found its way into the management lexicon.
Taking an "Active Management" Approach to Risk Means Learning to Firewalk
In this message, you'll find the highlights of my 2023 Global Political Outlook and a link to the report. It's called "Firewalking", inspired by a quote by American poet Charles Bukowski, and you'll find the top ten themes on my watchlist for 2023 below. It's my idea of taking a--shall we say--"active management" approach to navigating global political risks.
In "Firewalking" you'll find the highlights of Fordham Global Foresight's guidance for boards, leadership teams and management committees now grappling with the most complex constellation of growth, trade and supply chain challenges; economic and monetary policy shifts and frankly, changes to the overall zeitgeist, in our lifetimes.
Behind Closed Boardroom Doors

During the course of this turbulent year I've advised the boards of dozens of global corporates, asset managers, law firms, investment banks and PE firms, and what's clear is that utilising a systematic analytical framework for assessing the geopolitical and socio-economic factors influencing the investment environment is no longer a due diligence exercise--it is now front and centre of core business strategy planning.
These discussions have given me a front row seat for observing the most hotly-debated issues in the boardroom, including the ESG agenda, ways of working, faith in democracy, the question of "Peak China", and much more.
The grim events of 2022 have ranged from the biggest and deadliest European land war for decades, the collapse of the taboo surrounding the use of nuclear weapons, the continuation of the pandemic's economic and public health hangover, the weaponisation of food, energy and even the weather, deadly climate events and more, all against a backdrop of rising inflation and interest rates.
Reasons for Optimism
So it might surprise you to hear me say that while all of these risks will carry on into the year ahead, there are, in my view, reasons to be optimistic. Chief among these is the fact that the demise of liberal democracy (in the European institutional "Enlightenment" sense) has not come to pass. These are challenging times for democracy, but the voting patterns in US Midterms (with extreme candidates failing to win office) and the absence of a disruptive electoral challenge in Brazil are important.

The cohesive response by the US, U.K., EU/G7, and NATO to Russia's invasion of Ukraine is not only important for the integrity of Europe, it sends a crucial signal to other actors with territorial ambitions and will influence their calculus. Although weaning ourselves off of Russian energy supplies will be painful, one myth I can bust now is the misapprehension that Europe will "give in" to Putin during the cold winter ahead. On the contrary: Russia's moves mean that it will never again resume its place as an energy supplier to developed nations.
US & China: Frenemies No More 

Where the buyers' remorse aftermath of commercial and diplomatic engagement with Putin will bite most is in the emerging US policy shift towards China, which Washington hopes its allies will comply with. Not only has the Biden administration not rolled back Trump-era China tariffs, it has expanded them. 
Why the protectionist turn? Mainly slowing China's rise--increasing the costs to Beijing of a "Ukraine moment" for Taiwan.  Additionally, US allies are finding themselves at the sharp end of new American green energy policies, with trade tensions on the rise.
These trade policy developments are the tip of the iceberg for one of the most important paradigm shifts following Russia's invasion of Ukraine: the new primacy of security and defence considerations over the commercial and economic imperative of past decades. This is a huge wake-up call for global business, and one that means 2024 US presidential elections will be of enormous consequence. (Again)
U.K. Slouching Toward Breversal?
At home here in the U.K., the taboo on criticism of the B-word--Brexit--has finally ended. A mainstream economist consensus has finally emerged that Brexit has hurt the post-pandemic recovery, and increased the drag on the U.K. economy. Although many in the U.K. investor community will welcome this outbreak of common sense, don't expect "Breversal" from either the current Conservative party government under Rishi Sunak or a new Labour government after 2024 elections. The bright side is the likelihood of improved "mood music" between London and Brussels; the downside is years of uncertainty ahead for U.K. business in terms of regulatory compliance.
Biden-Trump: The Ultimate Gerontocratic Re-Match
No political outlook is deserving of the name without reference to elections of course. The good news is that there are relatively few systemically-significant elections in 2023 (Turkey, Nigeria, Argentina and Pakistan). But 2024 will see a huge concentration of elections including India, Mexico, South Africa, Russia and Ukraine, the European Union, U.K. and the US. Trump, Trumpism or the continuation of the status quo will be on the ballot, with stakes higher than ever. I expect both Biden and Trump to announce they will run again, in the ultimate gerontocratic re-match.  But the Republican primary process may very well not go Trump's way. 
I'll close by thanking you for your support, inviting your comments and suggestions, and requesting that you share this message and the report with friends and colleagues interested in global affairs. You can email me here.
My goal is to provide business leaders with bespoke practical guidance that can be operationalised, and to help decision-makers deconstruct this complex environment--an alternative to the existing geopolitical business models.

Very best wishes for the holidays, and I look forward to working with you in 2023!
Tina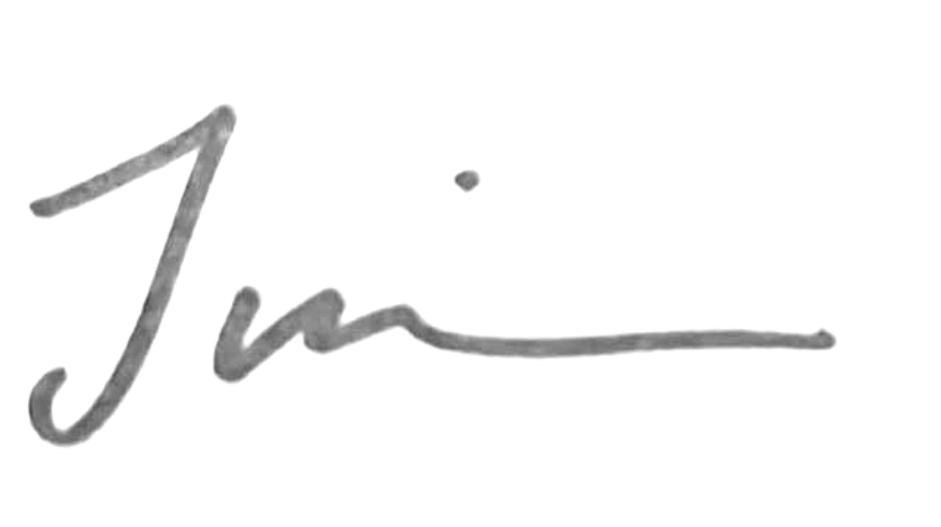 2023 Global Political Report: Firewalking
Navigating the new nexus of Geopolitical, Social, & Business Volatility 
The concept is that the challenges of the year ahead can't be hedged or avoided; we must,
like firewalkers, 
learn to go through them...
Top Ten Themes to Watch in 2023
There is no doubt that the year ahead will be challenging, thanks to a combination of inflation, ratehikes, recession risk and the ferocious return of geopoliticalrisk, compounded by weak and incompetent leaders and insufficient social safety nets. 
These themes are a look ahead to navigate 2023, and help us prepare our minds: question our own cognitive biases, prepare to withstand downside risks and be proactive about anticipating change.
Fordham Global Foresight is a start-up-female-run business. Feel free to share this email and recommend us to your network. 
Get in touch if you'd like to request a consultation or book a global political outlook briefing or client engagement.
For more information about Fordham Global Foresight and what we do please visit our website 

71-75 Shelton Street, London
United Kingdom