Cultivating the Power of Partnerships in the Illinois Valley
IVCanDO UPDATES
It's always exciting to start the new year with momentum and motivation - which is how we've felt here at IVCanDO this last month! Whether we are increasing capacity of our programs to better benefit our community by listening to the needs of our neighbors or helping other local organizations realize their missions, IVCanDO continues to stay committed to creating collaborative programs and inclusive partnerships that improve and change lives in our community.
For example, IVCanDO secured additional funding from the Pacific Power Foundation to further improve the Rough and Ready Botanical Wayside project with interpretive signage and parking lot improvements. Click here to read the press release. Awesome!

We are excited for what 2023 has in store and we are grateful for YOUR support whether you're able to give time with volunteering or give funds with a donation. Thank you, Illinois Valley.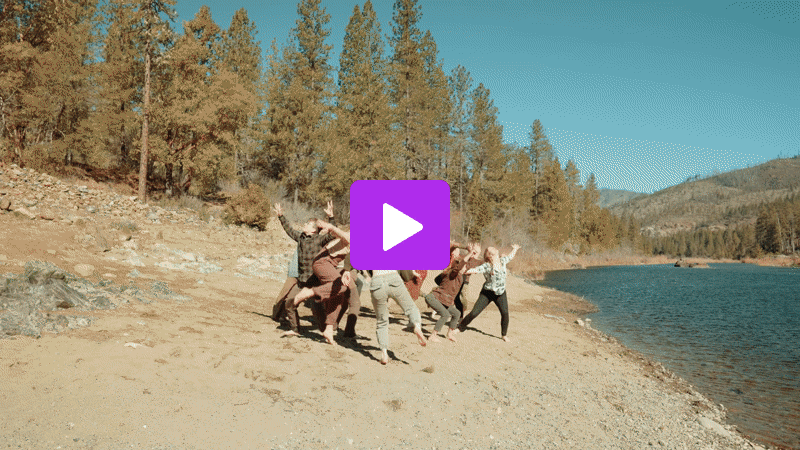 RiverStars and The Motherline
This year, RiverStars is themed around love...
How can and do we show love for the people we cherish, the earth that gives us life, and our own selves? Our EverStars (kids new to theatre and dance) are writing and creating their own "change it" scenes, about things they wish to see changed in the world. Each scene is assigned an ArtNova (kids with more theatre and dance experience) who is serving as director for the scenes. In this way, we are creating a model of mentorship that is inspiring and beneficial to all. 
The students themselves offer feedback and ideas for improvement for each scene every week, and so we are also modeling circles of encouragement and support over hierarchy and competition. Most beautifully though, is the way these scenes invigorate and animate the potential for change to occur. We will be sharing our work at the opening ceremonies of the Cave Junction Farmer's Market on April 14!
By creating and practicing their scenes, RiverStars are nurturing their own capacity for discipline, dedication, risk taking, and joy. As young artists, they are learning to respect and listen to each other graciously, to look for pathways of improvement, and to enjoy spending time and space together without any earth pillaging involved! RiverStars has been filling our valley with meaningful performance opportunities for youth and their families since 2011...for 12 years now! You can participate with us!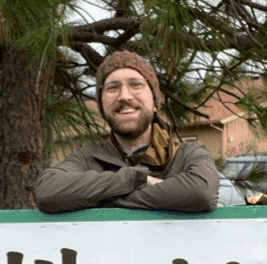 IVCanDO Staff Updates
Farewell to a fantastic team member!
It's with mixed emotion that we announce that our Program Manager, Forrest, is taking the next step in his career and will be leaving IVCanDO in March. Forrest has been a key member of our team managing the Revolving Loan Fund, Energy Trust Efficiency upgrades, and other programs.
Thank you, Forrest, for being such a valued member of the IVCanDO team and our community and we wish you the best in your exciting new endevors!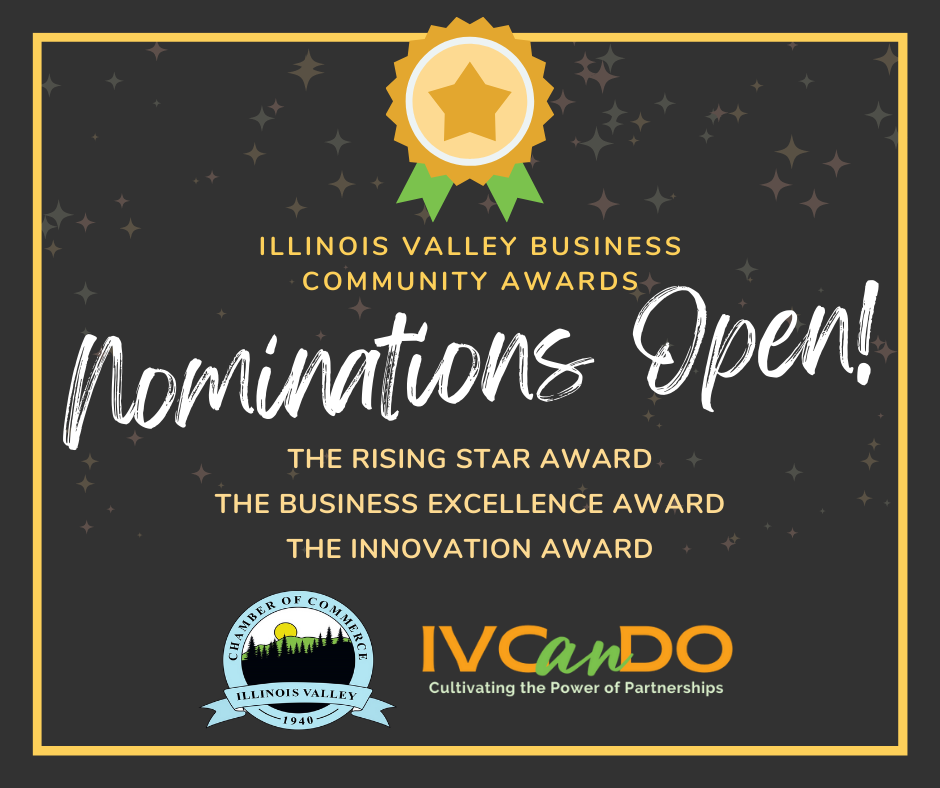 Business & Economic Development
IV Business Community Award nominations are OPEN!
The Illinois Valley Chamber of Commerce and the Illinois Valley Community Development Organization seeks nominations for your favorite Illinois Valley Businesses for their work in 2022.
There are 3 distinct award categories: The Rising Star Award, The Business Excellence Award, and The Innovation Award.
IVCanDO Grant to Government Entities and Special Districts
The Coronavirus State & Local Recovery Funds (SLFRF) program is the federal government's financial relief package for those affected by the Covid-19 pandemic. IVCanDO has been selected to help distribute these funds to local Josephine County Government entities and Special Districts.
This opportunity only applies to Government entities (cities and counties) and Special Districts within Josephine County (more specifically, Oregon House District 3). Cities and counties can apply on behalf of a department, however only 1 application will be accepted per entity.
FUNDRAISER UPDATE
We are making progress to meet our fundraising goal, but we aren't quite there. As of January 8, we have raised about $1800 of our $7000 goal. 

ALL donations are incredibly helpful to support our work in the community - even just $5! Now is the perfect time to donate and help us meet our fundraising goal.
If you've already donated, thank you!
FEBRUARY 2023
Cans for Kids Schedule
Cans for Kids is a bottle and can donation station in downtown Cave Junction. Proceeds go directly to youth programs in the Illinois Valley! Simply bring your bags of clean cans during donation times - no trash please!
| | |
| --- | --- |
| February 11 | Cannon Field Baseball |
| February 18 | Safe Grad Night |
| February 15 | 8th Grade Grad Party |
| March 4 | IV Youth Wrestling |
Cans for Kids happens Saturdays from 10am to 1:45pm behind Cave's Chevron (409 Redwood Hwy, Cave Junction)
What is Illinois Valley Web?
Illinois Valley Web, or IV Web, is a central hub of information for the Illinois Valley brought to you by IVCanDO and Community Website Partnership with a goal of bringing our neighbors together through technology. It is run by volunteers local to the Illinois Valley and free to use for anyone who wants to post. Cool!
Let's work together to build community in the Illinois Valley!
Want to support our work in the Illinois Valley? Here's how to get involved!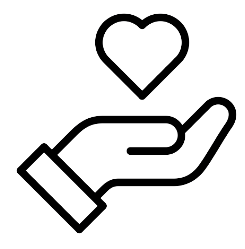 DONATE
Make the biggest impact!
Your donation to IVCanDO helps us strengthen our community!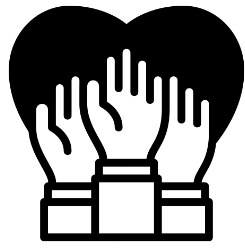 Volunteer
We always need hands on deck to help with our programs! We have opportunities for all ages and abilities.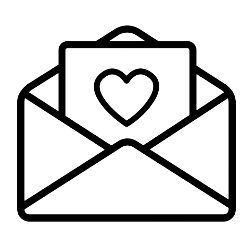 Stay Updated
Share this newsletter with friends and family to spread the word about our programs in the Illinois Valley!
Illinois Valley Community Development Organization (IVCanDO)
341 E Cottage Park Dr #4
Cave Junction, OR 97523