FARMED Newsletter
July 2023 Newsletter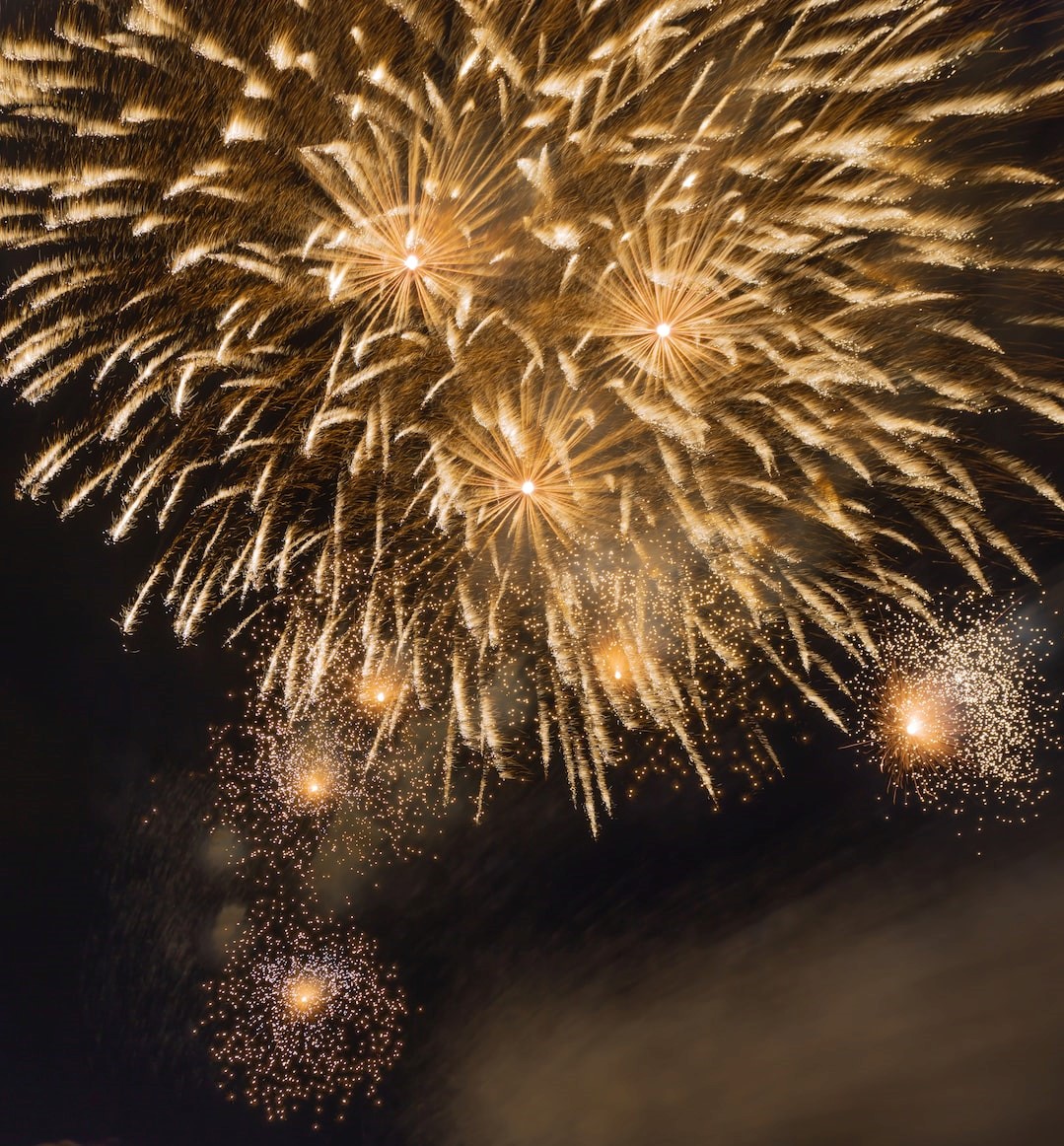 Enjoy your Canada Day Celebrations!
AgriConnect - Connecting Consumers and Producers
FARMED is pleased to report the Interactive Website called AgriConnect – Connecting Consumers and Producers is now online. A big thank you to the members of the Opportunities 2022 & Beyond Committee for their vision and hard work in planning for the development of this website over the last 2 years, our sponsors Northern Development Initiative Trust, Community Futures North Cariboo, Integris Credit Union, and the Cariboo Regional District and the participating producers, agribusinesses and non-profits. FARMED would also like to recognize the contribution of our project coordinator Q'est Management Consulting and website developer ABC Web Link, who helped to make the vision a reality.
But to make AgriConnect a more effective tool for both consumers and producers in the North Cariboo, we need your help to increase awareness of this website. Please help FARMED spread the word, to your friends, family and other local producers and agribusinesses and let them know of the opportunity to register a basic listing for their business at no cost and to find local farm products and services online, year-round.
FARMED Chair Heloise Dixon-Warren
A message from the Opportunities & Beyond Chair
Greetings! On behalf of FARMED and the Opportunities 2022 & Beyond Committee, we are pleased to announce that the site that will "Connect Consumers with Producers" has gone live. "AgriConnect" as it is known went live on June 24th and FARMED celebrated the site's completion through a Soft Launch at the Quesnel Farmers Market.
The completion of this website began with a vision and it is so exciting to see this goal be realised. The project began 2 years ago with FARMED holding a survey requesting input from members and the community as to what would be of value to the community that fits within the mandate of FARMED. An item given top priority was the development of an online tool that would support producers, connect producers with consumers, and ultimately take FARMED's successful Farm Product Guide online! 24 months later, a time full of brainstorming, discussions, grant writing, presentations to potential partners, news releases, perseverance, and likely well over 1000 hours of volunteer time, FARMED is thrilled to invite the community to visit AgriConnect! Note that AgriConnect is living and additional content will be added on an ongoing basis. We want the site to be a valuable resource that the greater North Cariboo community will use. FARMED will be further developing the site by adding information to the "Agriculture Resources" along with incorporating Stories and Videography. On that note, if you wish to submit a story or video and /or connect with one of our "Story Tellers" for a story / article to be written, please contact FARMED. FARMED is also wanting to incorporate information pertaining to indigenous plants that are traditionally and /or culturally significant to the First Nation communities within the North Cariboo. Another benefit of this site is that producers and non-profits who sign up for a listing, whether it is basic or extended, can update their listings as needed. FARMED is also hoping to expand the non-profit section to ensure it is as comprehensive as possible.
AgriConnect is just one of several components of the "Opportunities 2022 & Beyond" Project. Other parts of the project include FARMED hosting a Round Table that will support the development of linkages across the geographic area from Clinton to Fort St. James / Fraser Lake with a focus on food security and the refurbishment of the "North Cariboo - Grown for You" 12' x 16' billboard signage along Hwy. 97 north and south of Quesnel. FARMED will also be hosting 3 workshops and 2 tours under the Knowledge and Technology Transfer Program (Ministry of Agriculture) that will focus on the following: Market Garden Root Cellar / Cold Storage Tour; Wildfire Resilience for Agriculture Producers Tour; Vending at BC Farmers Markets; Adding Value to your Produce through Processing and Preservation; and Farm to Consumer - Rules for Compliant Production.
Since the initiating the "Opportunities 2022 & Beyond" Project, membership with FARMED has increased by over 165%. Membership is now at 40 members with the majority of them regionally based agriculture producers (farms and ranches). From our perspective, this is a true indicator of the value of the project. If you wish to join FARMED and /or learn about the benefits of membership, please check out www.farmed.ca
The success of "Opportunities 2022 & Beyond" and the development of AgriConnect is based upon not only a vision but the dedication of a core group of volunteers who have met not only every 2 weeks but often more frequently to keep the project on track. The value of these people's in-kind contribution is immeasurable. FARMED is also very thankful for our partners and funders who also saw the value in the project. This includes Integris Credit Union, Northern Development Initiative Trust, Cariboo Regional District (North Cariboo Economic Development), Community Futures North Cariboo, Quesnel Community Foundation and most recently, Ministry of Agriculture. FARMED also appreciate the expertise and contribution made by Q'est Management Consulting for their support with AgriConnect and ABC Web Link for creating AgriConnect.

As a long time member of FARMED, it is exciting be involved with an organisation that has such dedication, is innovative and supportive with members that have such amazing skill sets.

Thank you.

Heloise Dixon-Warren
Moose Meadows Farm
FARMED Chair
Opportunities 2022 & Beyond Committee Chair
Connecting Consumers and Producers
FARMED Booth at the Quesnel Farmers' Market
FARMED members and friends had a great time at the Quesnel Farmers' Market on June 24th sharing information on the new FARMED interactive website, AgriConnect - Connecting Consumers and Producers.
FARMED also held a draw for a gift basket of local farm products valued at over $130.00. Congratulations to DALE LYONS the winner of the generous gift basket draw!
Thank you to the following FARMED members and local producers for their contribution to the gift basket:
Fullmoon Farm
Sisters Creek Simmentals
Fogarty Woodlands
For more information on the FARMED booth activities at the Quesnel Farmers' Market go to the FARMED Facebook page by clicking this link:
Welcome New FARMED Members!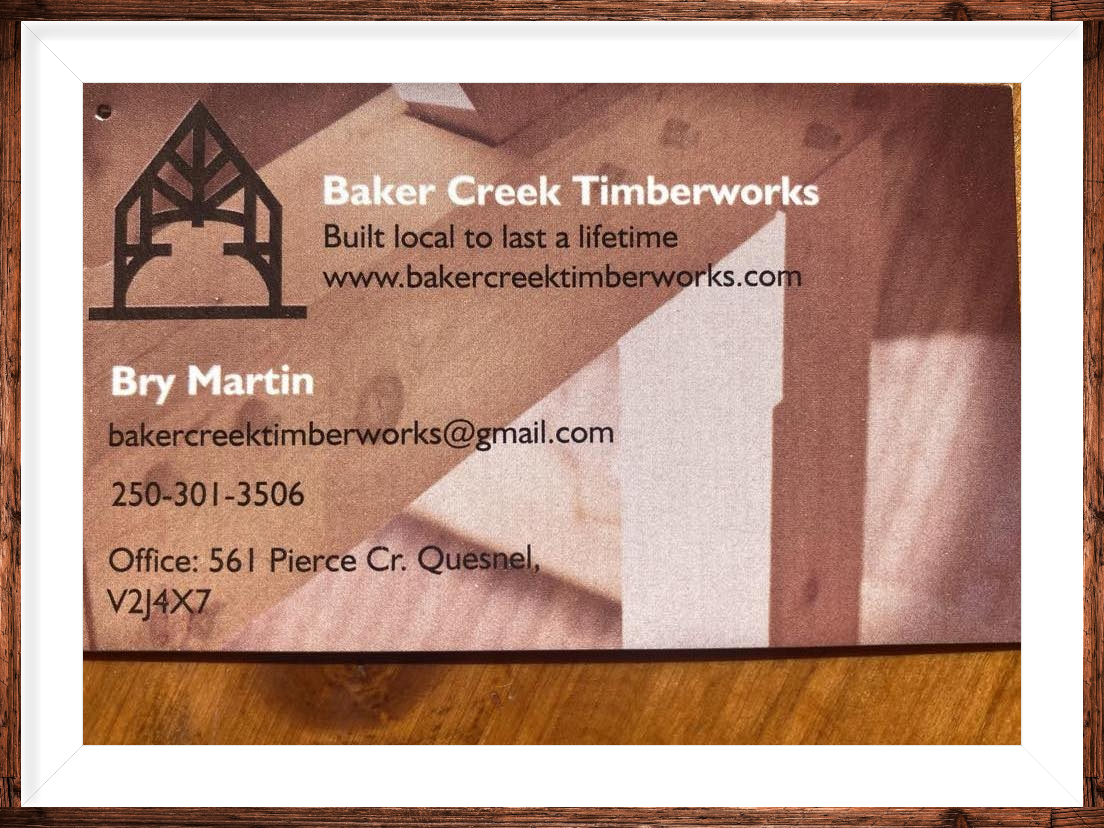 Specializing in Barn Restoration
Baker Creek Timberworks
FARMED would like to welcome new member Baker Creek Timberworks. Baker Creek Timberworks is a small company based out of Quesnel, focusing on Timberframe products, as well as specializing in barn restoration! Having moved to Quesnel from rural Ontario, where owner Bry Martin initially started to restore old barns, Baker Creek Timberworks is now available in the north Cariboo to do barn restoration.
Bry notes that barns hold important parts of our heritage, are unique and complex structures, and are amazing buildings to work on. From major structural components, post and beam replacements, siding, flooring, and preparing your barn for the harsh winters ahead. Serving Quesnel and surrounding area. Check out the Baker Creek Timberworks website for a full scope of what they have to offer at this link: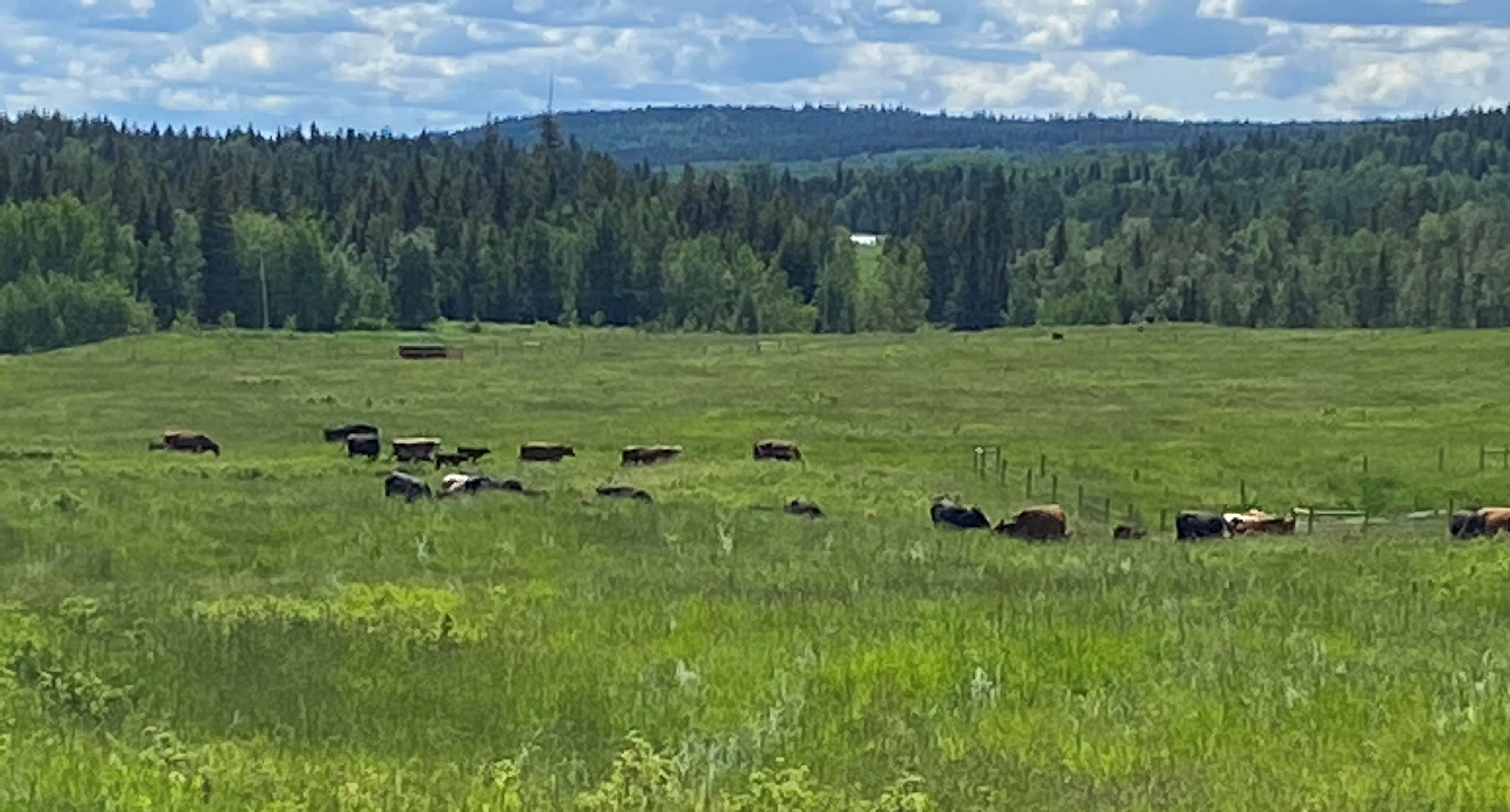 American Kobe Beef
Diamond B Cattle Corp
Welcome to new FARMED member Diamond B Cattle Corp! 
Echo Barnett, the owner of Diamond B Cattle Corp is working hard to have Wagyu cross Angus and American Kobe for sale and ready for slaughter in January 2024.
Garden Beds
Establishing a School Garden
Agriculture is taking off in the early education world thanks to West Fraser and Cariboo Peat and gravel donations. St Ann's Catholic Elementary School has 3 new garden beds for the children next year and plans are in the works for gardens at Little Star Preschool and West Side Day Care.
If you would like more information on how to implement or improve agriculture programming at your school or center please feel free to reach out to [email protected] or [email protected]
Experience you can trust, service you can rely on
Q'EST MANAGEMENT CONSULTING INC
Q'est Management Consulting Inc., located in Quesnel, BC, is focused on Small/Medium Enterprises & Start-ups to help them reach their Business goals.
It covers a wide gamut of needs that any Small business may have, namely:
Business Development (Growth, Geographic expansion, Strategy formulation)
Systems/Processes (Operational efficiency, Resource optimization, Training & Support)
Digital Marketing – App Development & other initiatives
Business Analytics – Solutions based on Analytics
Cross-functional interventions
Mentoring and Executive Coaching
Having a wide array of Clients from a cross-section of Industries, Q'est Management is associated with FARMED as a "Project Coordinator", helping in different activities including the launch of the "AgriConnect" Interactive Website.
The Management team includes Ashutosh "Ash" Srivastava (Founder & CEO) who has more than 37 years of years of work experience – 33 years in Senior Management of blue-chip companies/start-ups and 4 years as a Management Consultant with Small/Medium Enterprises and tech-based start-ups.
Ash is supported by Shannon Mcginty and Sahil Rai. As Business Development Managers, they collectively bring 50 years of work experience from a range of Industries.
For more details :
write to Q'est at [email protected]
Mark it on your calendar!
UPCOMING EVENTS
FARMED Member Meeting:
Tuesday, July 11, 2023 at 7pm via Zoom.  All members of the public are welcome to attend. Please RSVP to [email protected]
FARMED Opportunities 2022 & Beyond Committee Meetings: July 4 & 18, and August 1, 2023 at 7pm via Zoom.  All members of the public are welcome to attend. Please RSVP to [email protected]

North Cariboo Agricultural Marketing Association (FARMED)
2861 Nazko Road, Quesnel
Canada
250-249-5329
[email protected]
You received this email because you signed up on our website or purchased a membership from us.
Unsubscribe