FARMED Newsletter
June 2023 Newsletter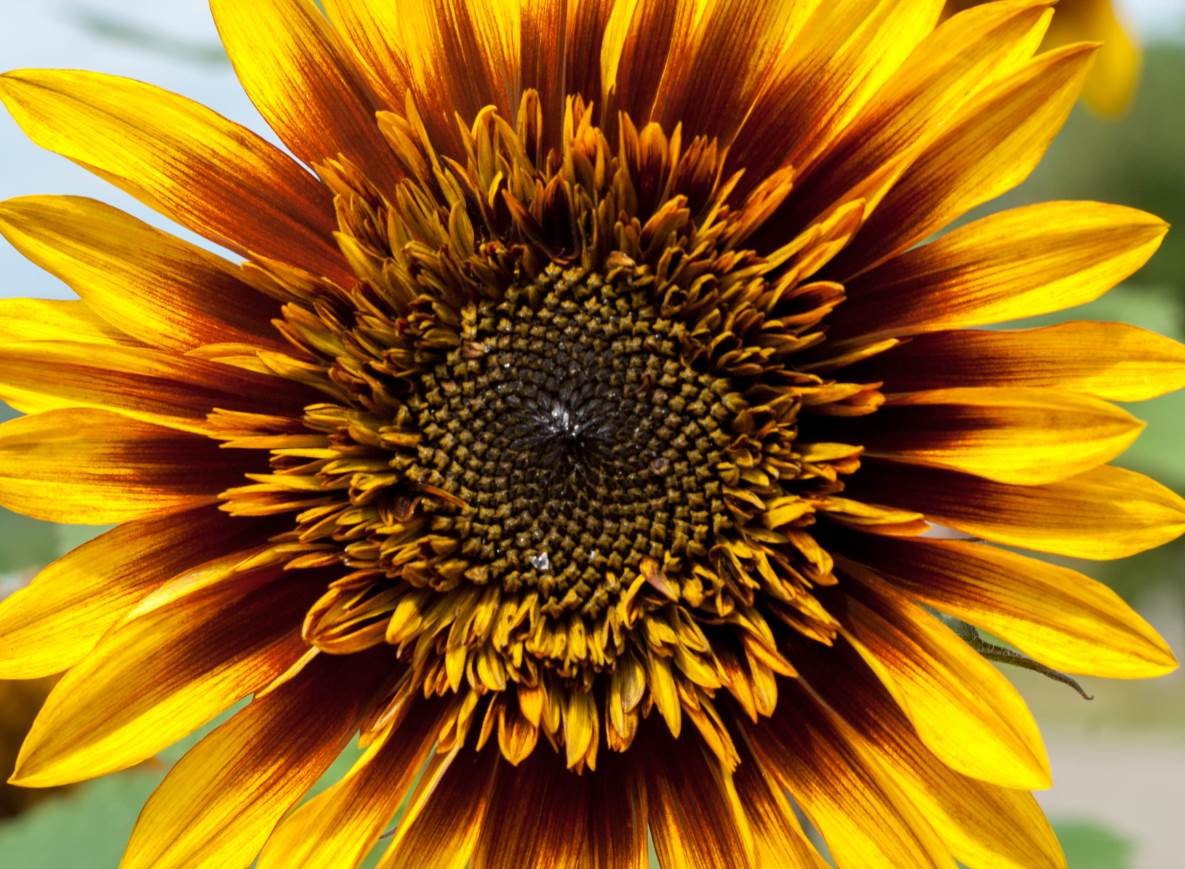 Join us at the Quesnel Farmers Market
FARMED Interactive Website Information Sharing
Join FARMED at their booth on Saturday, June 24th from 8:30am to 1:00pm at the Quesnel Farmers' Market for an update on the FARMED Interactive Website and a copy of the 2023/24 North Cariboo FARMED Products Guide. 
Register Now!
The FARMED Interactive Website designed to Connect Consumers and Producers will be launching soon. If you are involved in primary agricultural production in the North Cariboo, your business is invited to participate by listing on the FARMED Interactive Website to help the local consumer connect with your business. There is no charge for a basic listing, and to further enhance your listing with logo, social media links and additional product listings and information, an extended listing is available for an added charge.
The FARMED Interactive Website will also list non-profit organizations interested in supporting increased food security in the North Cariboo. Your non-profit organization is invited to register your organization with a listing on the FARMED Interactive Website. There is no charge for a basic listing, and an extended listing to provide additional information on your organization's mandate and recruitment is available at a small charge.
To be part of the Interactive Website launch, register your business or organization by June 5th, 2023. Click the link below to register. 

Message from the FARMED Chair
FARMED Annual General Meeting & Social Networking Event held on May 27th at Moose Meadows Farm
FARMED hosted its Annual General Meeting and a Social Networking Event on May 27, 2023 at Moose Meadows Farm.  
FARMED is pleased to announce the 2023 Board of Directors:
Lynda Atkinson

Heloise Dixon-Warren
Lori Fogarty
Joleen Morrison
Paula Guilbeault-Roballo
FARMED 2023 Chair Report
Good evening,
It is an absolute honor and privilege to stand before you today as we gather for our Annual General Meeting. As the President of this esteemed organization, I am humbled by the opportunity to address you and share some thoughts on our collective journey.
I do not think that introduction really sounds quite like me, and in fact, I did not write that. I asked Chat GPT to write a President's report for FARMED, with no other instructions. I will not bother you with the whole speech but it goes on to mention my heartfelt gratitude to each one of you for your unwavering support and dedication to the cause of sustainable agriculture. I agree whole heartedly with that sentiment and do thank you all for your many, many hours of volunteer work that you have done.
I mention Chat GPT because it is an example of one of the new technologies that we as farmers and community members must learn about, use in ways that benefit our work and our ability to provide food sustainability. We have stumbled through learning how to use email, and you laugh at that probably but once it was a challenge for most of us, but no longer, online meeting spaces like Zoom, Google Meet, and Microsoft Teams. I think it is important to know that there are many people, of all ages, who still do not use these platforms, and may never use them. At the same time there are 18-month-old children who have their own cell phones and know quite well how to use them. Though we may never be able to afford our dream computer driven solar powered weeder, I am not too sure that Lee Valley or Vesey or some other enterprise will find a source, in a few years, probably in South East Asia, where they are manufacturing small computer driven solar powered weeders for under $1500. The technology can only go so far though in many of the skills that each of us use every day. For example, we can collect semen, centrifuge it, add an extender, and ship it across country to produce a foal or calf from a bull or stallion in Ontario and a mare or cow in Prince George. I say Prince George because cooled semen does not last long enough to successfully get to Quesnel because of flight issues. But people helped collect the semen, judge the timing right, and then get it into the mare or cow. There are so many ways that technology might help us, but as basically small farmers, we are the important cog in this wheel of food sustainability. If only Chat GPT could do our grant writing for us. FARMED members work so hard to get the funds to develop the projects that we collectively need to help get our products to market, fund our spring crop planting and keep our families well fed and housed.
As a cattle rancher and horse breeder, for years our family went to work five days a week, and at the same time checked the cows in freezing weather two or three times a night, dragged calves out of freezing snow banks or cleaned big stalls in the barn so they were not being born in the snow. Now we have a television we watch if we have a difficult birth. And we got smarter; we bred cows to bulls with expected progeny differences (EPD) for calving ease, and we turn the bulls out later, to get enough weight on those calves to sell in the fall, we choose cows with excellent milk production as well as beef rate of gain. All of this with the help of computer calculations, but we are still making the choices, buying the bulls, choosing the stallions.
In seed production, the research being done in Canada, and throughout the world is exciting. Using new techniques, like CRISPR, and other gene editing techniques we are skipping many generations of characteristic selection to speed up the process. I will give you just one small example. In drought years, oats can be a good hay crop. They are now producing a forage oat that makes it a much better hay crop. Crop specialists are producing crops that will grow in high salinity, in drought, shortening the growing season, withstanding variations in temperature, etc. All these new results we can take advantage of. However, what I want to say is that the small farmer is important in all these new opportunities. We can be more agile, can assess changes in climate, products and customer needs quickly and adapt. We can take care of our soil, the foundation of all our farming ventures, we can be innovators and at the same time traditionalists. FARMED, along with the Kersley Farmers Institute, Sprout Kitchen, the Forage Council, and the Ministry of Agriculture have worked together as a team to help our farmers be successful, to preserve our soil, to collaborate, to learn new techniques and review and refresh old skills as well.
So again, thank you to the collaborators, the grant writers, the detail people, the optimists, the agriculturists, and the people who just turn up for meetings. Without all of you farming would not be half as fun and even more hard work than we all know it is. And thank you to FARMED, a grass roots organization that has existed for 16 years now, and hopefully will continue for many years in the future.
Lynda Atkinson
Please welcome
New Opportunities 2022 & Beyond Coordinators
FARMED is pleased to introduce Ashutosh (Ash) Srivastava and Shannon McGinty of Q'est Management Consulting Inc. as the new coordinator team for the Opportunities 2022 and Beyond project.
Q'est is a new age Management Consulting unit located in downtown Quesnel to help Small & Medium Enterprises, reach their business goals in the areas of Business Development, Operational Efficiency, New Market / Partner Development, and Coaching & Mentoring. Ash and Shannon have been reaching out to agriculture producers, agriculture sector service providers, and agriculture/food security related non-profit organizations serving the north Cariboo region to introduce them to the new FARMED Interactive Website and guiding them through the process of registering a listing for their business / operation on the website. In addition, they have been working with committee members in the development of a social media campaign, organization of the Opportunities 2022 & Beyond project launch and a fall Round Table for food security related agencies in the north-central BC area.
The FARMED Board of Directors and members of the Opportunities 2022 & Beyond committee appreciate the expertise of the Q'est Management Consulting team and the work they are doing to move the project forward.
Click the link below for more information about Q'est Management Consulting Inc.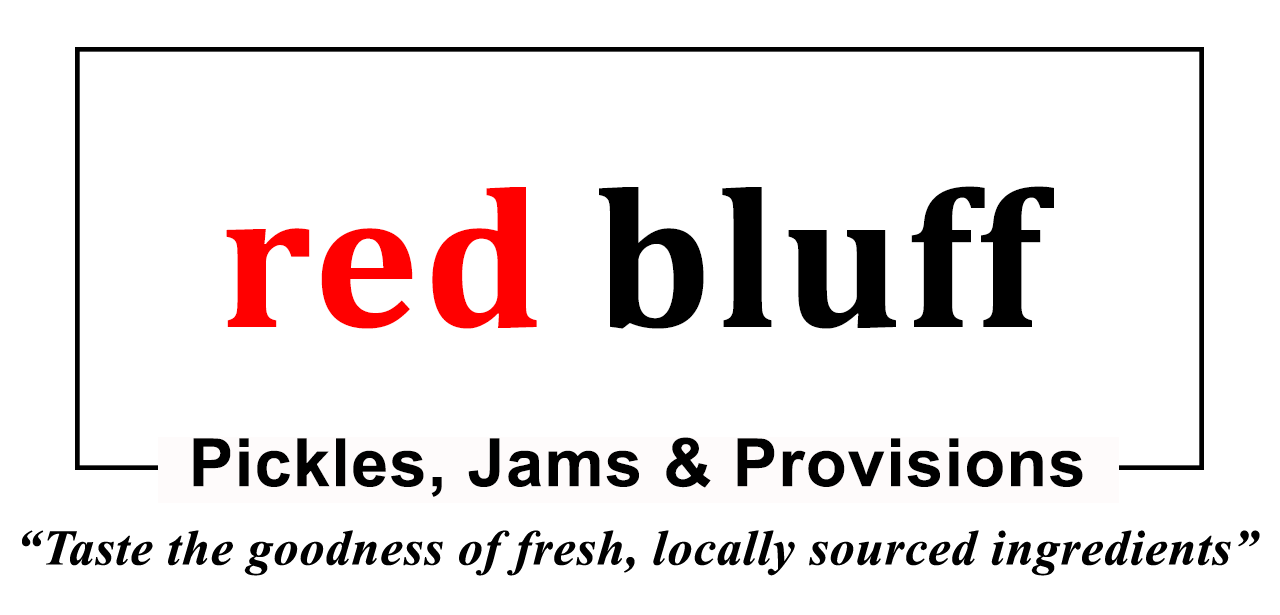 Taste the goodness of fresh, locally sourced ingredients
Red Bluff Pickles & Bakery Goods
Red Bluff Pickles & Bakery Goods is a home-based business operated by Judith Kowalski. Red Bluff Pickles & Bakery Goods produces small-batch artisanal jams, jellies, pickles, and other preserves, as well as packaged dry goods and other provisions, growing as many of the key ingredients used in the products as they can in the greenhouses and gardens on their acreage.
Check out their website for more information.

Hosting Artisan Events in Northern BC
GetCrafted Artisan Showcase Inc.
The mandate of GetCrafted Artisan Showcase, operated by Judith Kowalski, is to host in-person events focusing on the creative talent that exists in Northern BC including artists, artisans, small businesses, and producers. Formerly doing business as BC Online Craft Fair, the business was created during COVID to provide opportunities for makers of handmade goods, artists, and artisans, to market their work in a virtual market place. We recently incorporated with a view to expanding the scope of our events as GetCrafted Artisans Showcase Inc.
View Quesnel Library Video
INTRODUCING THE QUESNEL SEED LIBRARY
The Quesnel Seed Library is an amazing resource for gardeners. Our local library now offers seeds along with their vast selection of homesteading type books. The seeds available at the library are free to all members of the public and you do not need a library card to borrow some. The goal is to borrow, grow and save locally adapted seeds. We also hope to lobby for seed retentions of unsold seeds from commercial sellers to be saved from the landfills and donated to the libraries.

Watch out in the future for the addition of a lending library of canning equipment. If you would like to donate seeds visit in person or they can be mailed to: 
#101 - 410 Kinchant Street, Quesnel BC V2J 7J5.
Mark it on your calendar!
UPCOMING EVENTS
FARMED Member Meeting:
Tuesday, June 13, 2023 at 7pm via Zoom.  All members of the public are welcome to attend. Please RSVP to [email protected]
FARMED Opportunities 2022 & Beyond Committee Meetings: June 6 & 20, 2023 at 7pm via Zoom.  All members of the public are welcome to attend. Please RSVP to [email protected]
FARMED at Quesnel Farmers' Market: Join FARMED at their booth on Saturday, June 24, 2023 from  8:30am to 1:00pm for an information sharing session on the FARMED Interactive Website and other Opportunities 2022 & Beyond project activities. 


Sprout Kitchen Workshops: 

Summer Dinner Salads
Wednesday, June 7, 2023 
6:00 PM - 9:00 PM
In appreciation
FARMED Display
FARMED would like to thank our partner Integris Credit Union for providing space in their foyer for the display of FARMED member products, member benefits and the Opportunities 2022 & Beyond project.
The partnership between Integris Credit Union and FARMED is focused on a joint vision being realized that is motivated by the shared mandate of both organizations. While FARMED is an agricultural marketing association and Integris Credit Union a financial institution, both organizations are similar in that they share the same philosophies which include:

i) In the belief that decisions are best made locally by residents who reside locally and understand their local economies;
ii) The belief in the economic viability of north central British Columbia and in the economic optimism of its residents and businesses;
iii) The value of collaboration between like minded individuals who are committed to enhancing the well-being of the communities that each organization serves in north Central British Columbia.
FARMED encourages our members and the community to explore the many options available locally at Integris Credit Union including personal and business:

Banking services
Options for loans and mortgages
Insurance - home, auto, business, recreation, travel
Financial wealth and business planning
If you are interested in information about joining or exploring more services at Integris Credit Union, contact FARMED for a referral at the link below. 
North Cariboo Agricultural Marketing Association (FARMED)
2861 Nazko Road, Quesnel
Canada
250-249-5329
[email protected]
You received this email because you signed up on our website or purchased a membership from us.
Unsubscribe