Bouchie Lake Harvest Festival - October 1st at Moose Meadows Farm from 11am to 3pm.
View in browser
FARMED Newsletter
October 2023 Newsletter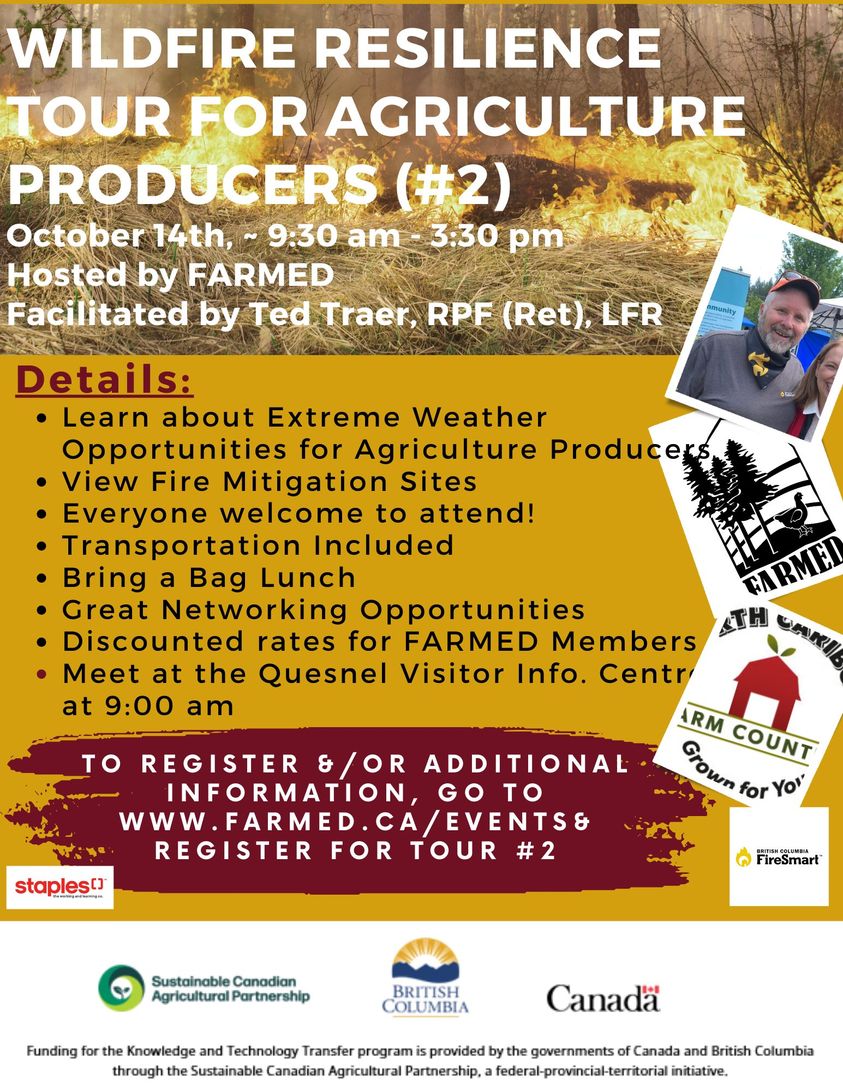 Register Now!
FARMED Wildfire Resilience Tour #2
Following the success of the Root Cellar and Market Garden Tour #1, FARMED invites you to come to register for the Wildfire Resilience Tour for Agriculture Producers on Saturday, October 14th from 9:30am to 3:30pm. General members of the public are also invited to join Local FireSmart Representative, Ted Traer, RPF (Ret) for this second tour organized by FARMED and funded by the Ministry of Agriculture Knowledge and Technology Transfer program.  
On this one-day tour Ted will focus on introducing tour participants to FireSmart through discussions, visiting fuel reduction and firesmarted sites, and learning about programs specifically available for agriculture producers. This tour will be both informative and a place to network, share ideas, collaborate and become more informed.
The facilitator, Ted, owns and operates Moose Meadows Farm located in Bouchie Lake with his wife, Heloise. Ted is a strong advocate for firesmarting having spent over 30 years with the Ministry of Forests often working with fire generated ecosystems and on active wildfires. Tour fee includes transportation.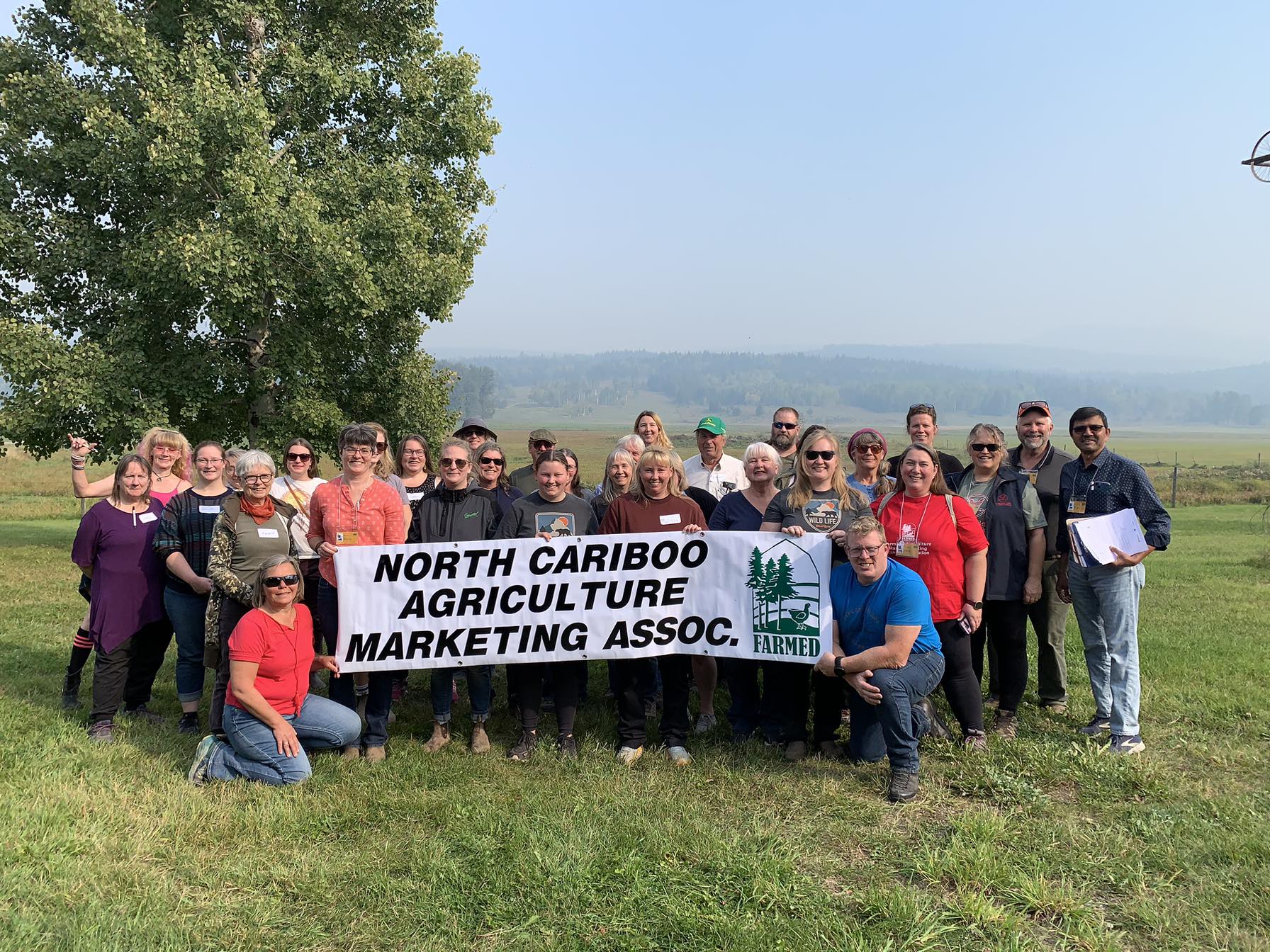 Root Cellar Tour Highlights
On Saturday, September 16th, 35 or so people loaded themselves into a school bus and travelled between Kersley, Bouchie Lake, and Red Bluff viewing and visiting root cellars and market gardens. The objective of the tour was to support knowledge transfer from those who use root cellars and market gardens as part of their agricultural operations and in supporting food security. The root cellar sites ranged in age from the early 1940's to as recent as the early 2000's. Some were constructed with timber, while others were constructed with concrete, cinder blocks and /or locally quarried stone (masonry). All of the cellars had common features such as double doors and vents but this is where the similarities ended. Seeing the differences in construction was quite fascinating. Those sites visited with gardens were equally amazing. One site combined flowers and vegetables in the same space making for an incredibly visually appealing and beautiful garden. One family the tour visited shared with us how they are managing their own food security through food storage and growing their greens throughout the year through hydroponic means.

Between the sites, the bus was buzzing with conversation while the participants networked and got to know one another. Conversations could be heard about greenhouses, growing garlic, farm status, food processing and preservation, small lot agriculture, and more. At the end of the tour, all the participants completed an Evaluation which included an ask on what other tours and workshops the participants would enjoy and see of value. FARMED is currently summarizing those and will share the results in an upcoming newsletter. FARMED is interested in hearing from our members and you what topics are of interest.

The next tour scheduled is the "Wildfire Resilience Tour for Agriculture Producers" with retired Professional Forester and Local Fire Smart Representative Ted Traer. This tour will also involve touring areas proximal to Quesnel that have undertaken fire mitigation activities to reduce their risk to wildfire. A conversation will also be had on extreme weather and fire behaviour along with funding programs available that agricultural producers can apply for. Register today at www.farmed.ca/events The date for this workshop is October 14th.

Thank you to the Sanford Family of Nine Mile Ranch, Arnold and Donna Kilsby, George and Janet Edwards and Linda and Mark Eklund for sharing your cellars with us along with your knowledge and expertise while on the Root Cellar and Market Garden Tour. FARMED also recognises our funders of the Knowledge and Technology Transfer Program.
Root Cellar Tour
Sponsored by FARMED with support from the Knowledge & Technology Transfer
Introducing
Fall and Winter Workshops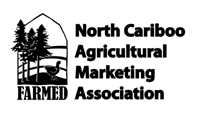 Updates & registration for workshops available October 7th, 2023
Farm to Consumer: Rules for Compliant Production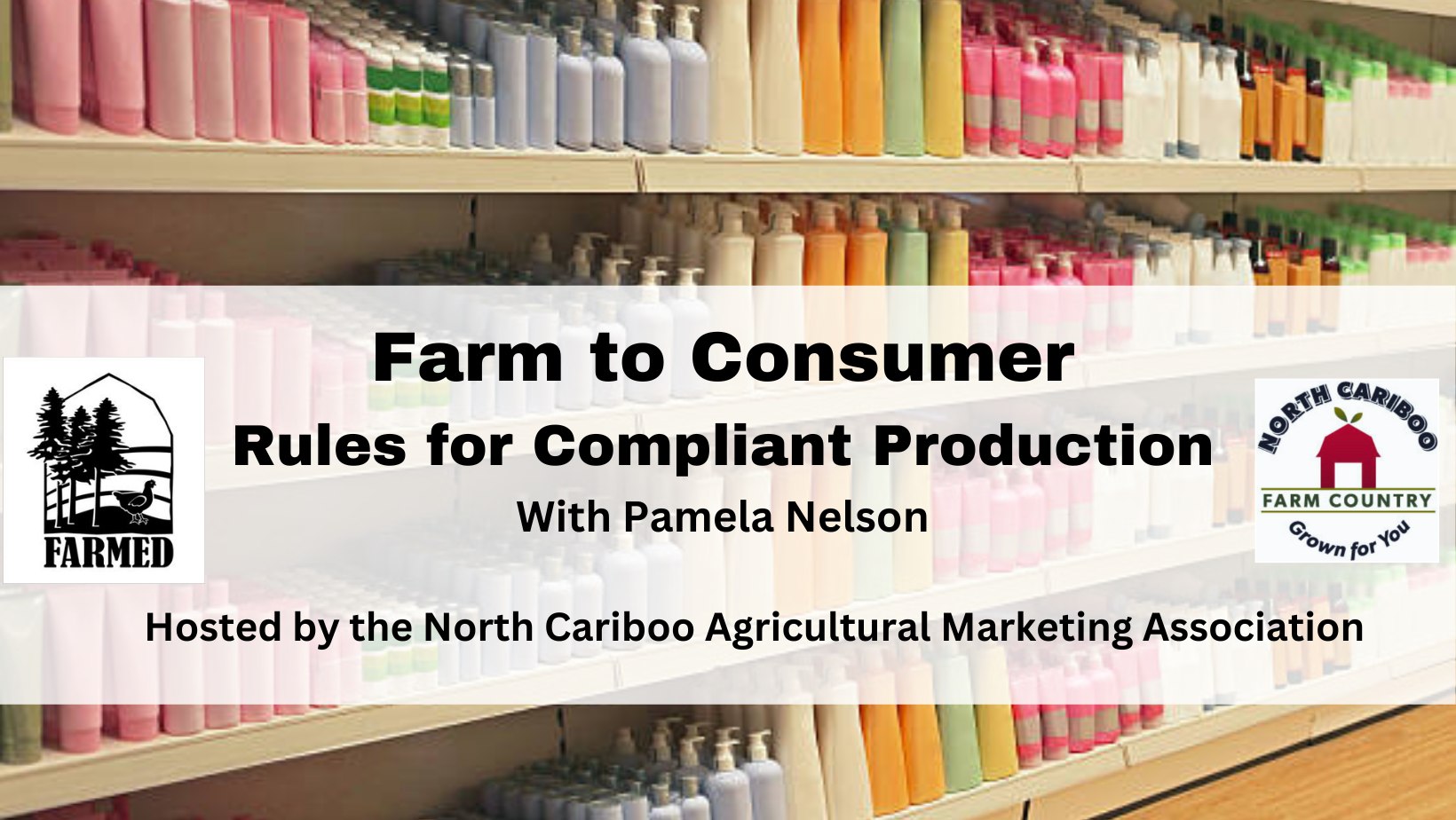 Duration: 3 hours

Date: November 18th, 2023
Time: 10:00am – 1:00pm
Registration Fee: FARMED members - $40.00 Public - $50.00
How to Register: Follow this link https://www.farmed.ca/events and click on the how to register button in the tour posting. 
Location: Kersley Lake Community Hall                         
Description:
Did you know that soap is considered a cosmetic in Canada? That balms, salves and lotions cannot be marketed to heal or solve problems? There are many rules and regulations governing the production, packaging and sale of any of these products in Canada, and the producer could be subject to tens of thousands of dollars in fines if not compliant – even if just gifting the products!
In this seminar FARMED member, Pamela Nelson, will guide you through the rules applicable to small batch producers preparing products for sale direct to consumer and for wholesale or consignment with retailers. Participants are encouraged to bring any product packaging and labels with you if you have them!
About your Presenter:
Pam Nelson is a local entrepreneur with a business focused on botanical-based balms, facial and body cleansers and lotions. Additionally, she has over 20 years of business administration and management experience ranging from small business
management to public corporation administration and has a Master of Business Administration in Executive Management. She has experience as a Business Advisor and has worked with hundreds of small businesses across multiple industries, including food and
cosmetic manufacturers. She has experience as a College Professor developing and teaching courses in Small Business Management, Entrepreneurship, Marketing, Electronic Commerce and Management Information Systems.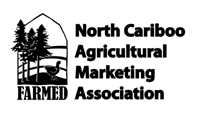 Updates & registration for workshops available October 7th, 2023
Vending at a BC Farmers' Market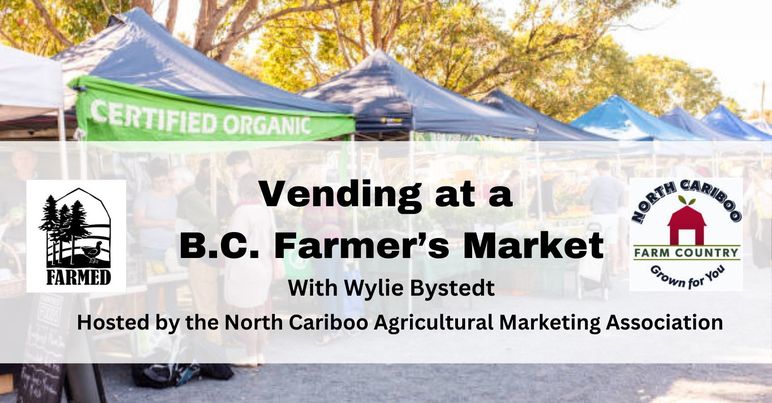 Duration: 5 hours

Date: January 27th, 2024
Time: To be determined
Registration Fee: FARMED members - $40.00 Public - $50.00
How to Register: Follow this link https://www.farmed.ca/events and click on the how to register button in the tour posting.
Location: Kersley Lake Community Hall

Description:
This is a 5-hour hands on and interactive workshop introducing participants to selling at a Farmers' Market. The workshop will cover rules and regulations, managing risk and liability, social media marketing, equipment, displays and signage, customer service, etc.
The workshop is being facilitated by long time FARMED member, Wylie Bystedt.
About your presenter:
Wylie Bystedt is the President of the BC Association of Farmers Market. She is a champion and advocate for both vendor and market sustainability. Wylie is actively involved in local markets, as well as additional regional agriculture and economic development organizations. Wylie operates a farm in Alexandria, south of Quesnel, and has facilitated many workshops and seminars on agricultural diversification and selling at the farmers' market.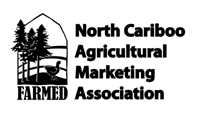 Updates & registration for workshops available on October 7th, 2023
Food Preservation – Adding Value and Eliminating Waste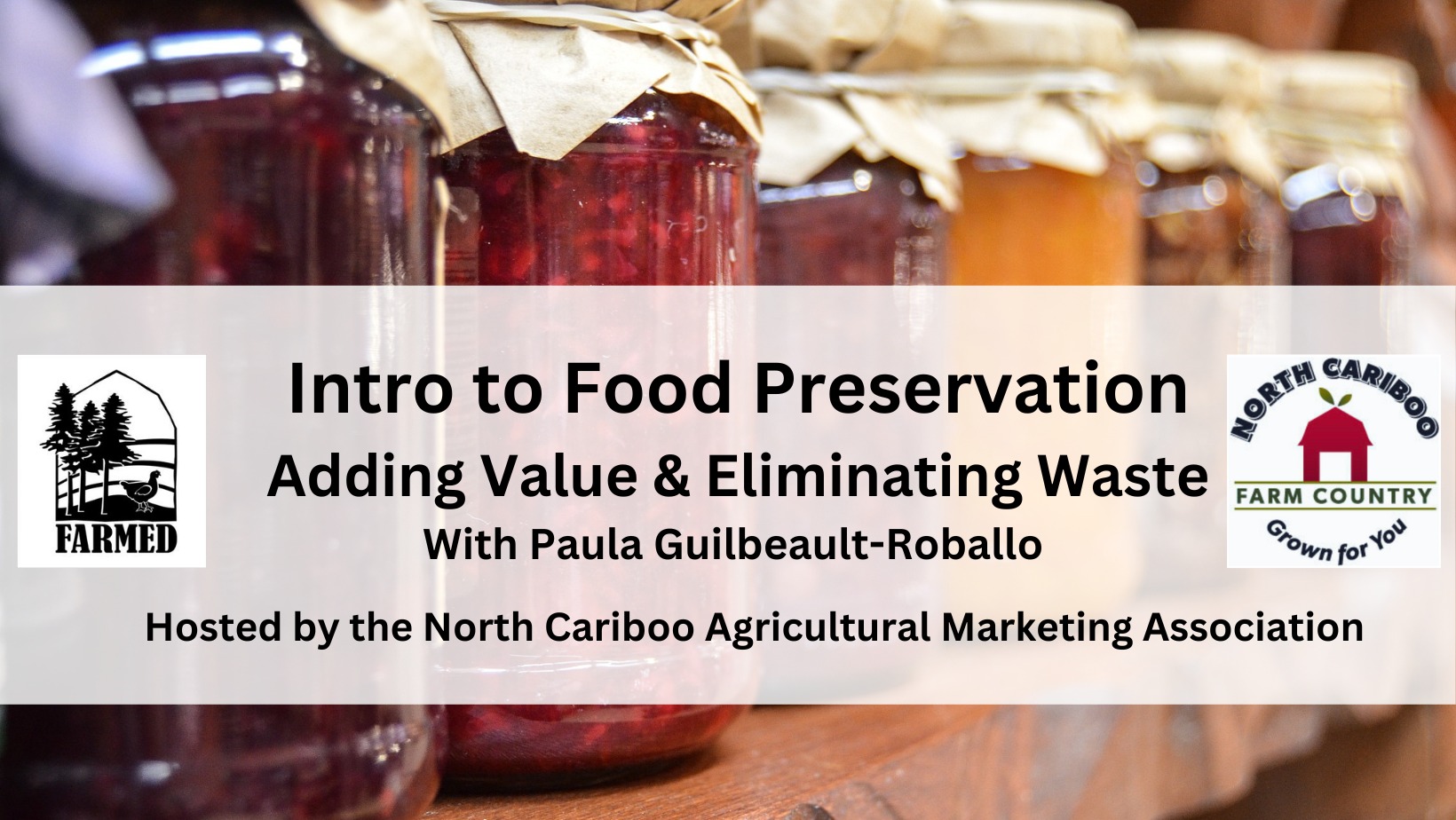 Duration: 6 hours

Date: To be determined (go to FARMED Events for scheduled date)
Time: 10:00 am - 4:00 pm
Registration Fee: FARMED members - $40.00 Public - $50.00
How to Register: Follow this link https://www.farmed.ca/events and click on the how to register button in the workshop posting.

Description:
Extend the bounty of your garden while adding value and eliminating food waste!
Join FARMED member Paula Guilbeault-Roballo for a fun and informative hands on workshop where you will explore various forms of food preservation.
This introductory course will cover how to get started safely and effectively and inspire you to explore the potential of preservation to:
-Create food security
-Improve nutrition
-Reduce food costs
-Eliminate food waste
-Create exciting revenue streams
-Eat from your garden all year long.
About your presenter:
Paula Guilbeault - Roballo is a local agricultural producer who is also a Holistic healthcare professional and functional nutritionist who has a long-standing passion for making healthy, natural food accessible. She has been cooking and preserving foods from a young age and her knowledge comes from a combination of traditional family teachings, research, and self-directed education. She has a background in adult education as a former faculty member at the Ontario College of Homeopathic Medicine, guest lecturer at the Canadian College of Naturopathic Medicine and a decade of experience teaching. She has been teaching Fermentation workshops for over 6 years both in the her community in Ontario and through the Peel District School Board.


Welcome New FARMED Members!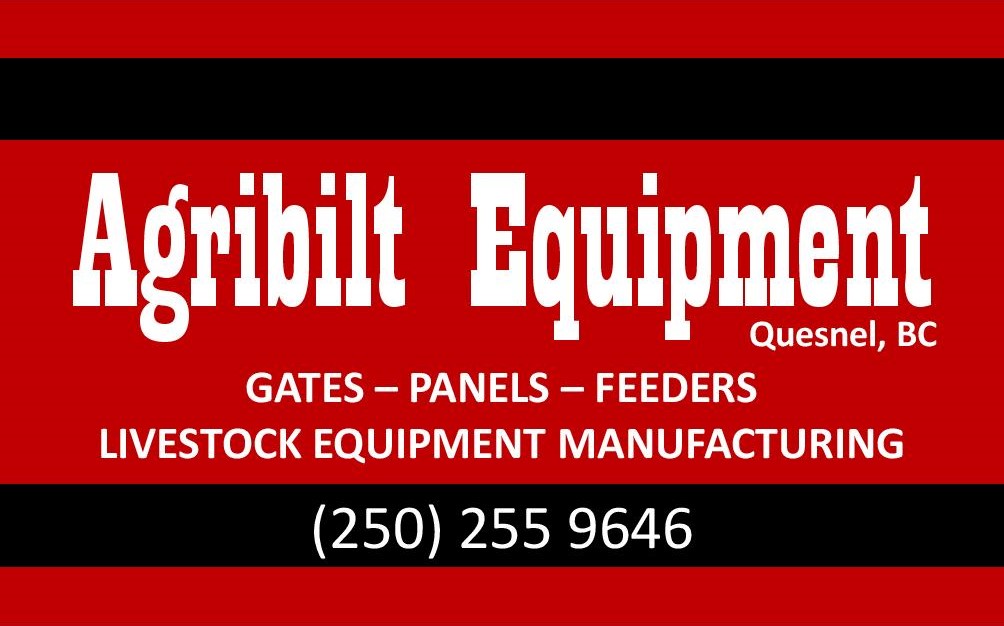 Agribilt Equipment
FARMED welcomes new members Agribilt Equipment! Aubrey and Kylee Wilson offer a wide selection of livestock feeding solutions that are designed to ensure animal safety, durability and hay efficiency, in addition to heavy duty animal shelters, portable barns with solid frame construction and a variety of gates, panels and panel/gate combos. Aubrey and Kylee are proud to provide a variety of equipment to meet the needs of farms and ranches in the Cariboo region including custom built products. Follow Agribilt Equipment on Facebook or give them a call for more information.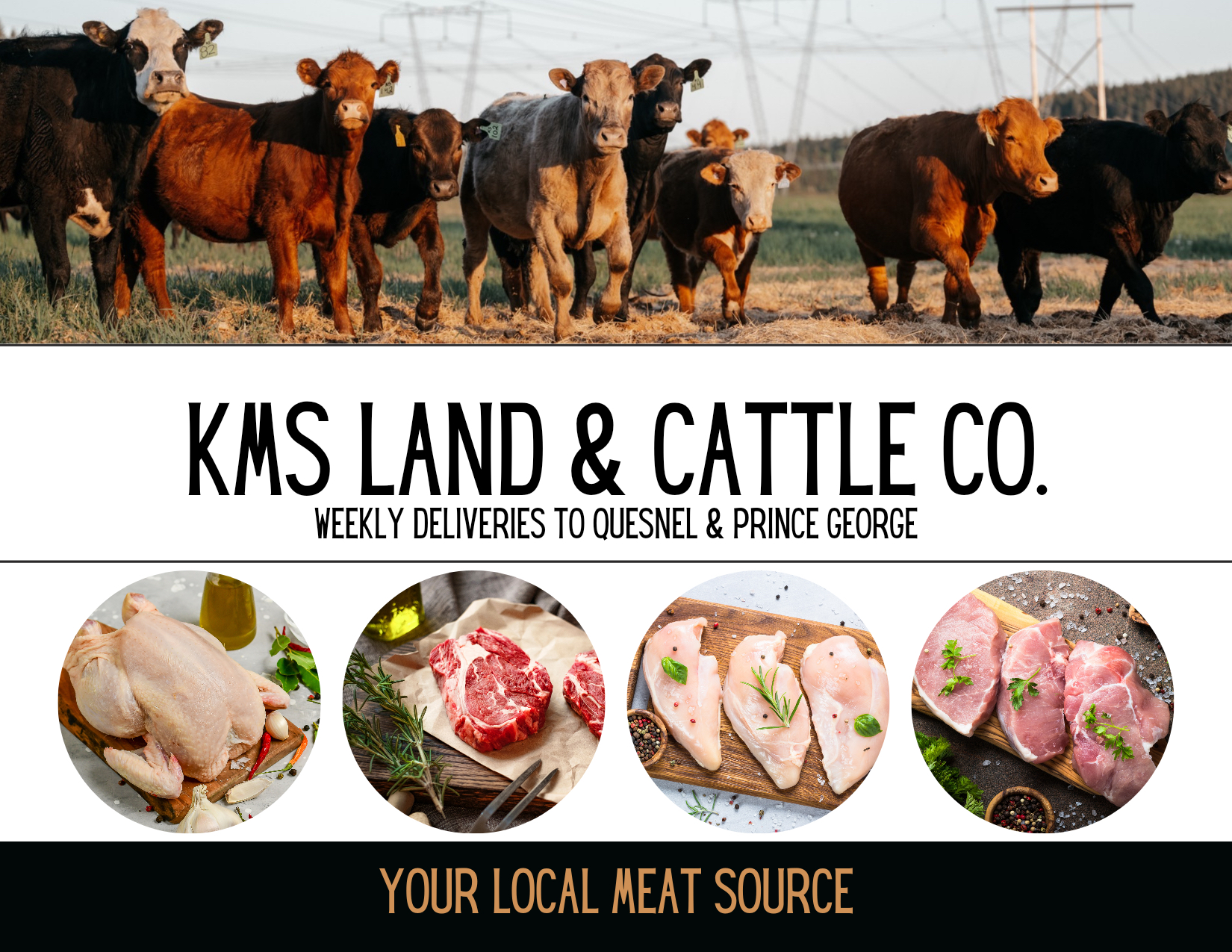 LOCALLY GROWN, ETHICALLY MADE
KMS Cattle and Land Co.
Welcome to the new FARMED member KMS Land & Cattle Company.  Kayla Shallard and Chris Perry, along with their 3 boys take pride in their family owned business. They are very passionate about raising quality meat, so you know exactly where the meat is coming from. Their ranch is located near Hixon BC, where they raise cattle, hogs, sheep, and poultry on naturally grown range with the best quality feeds. To learn more about KMS Land & Cattle Co. go to their Facebook page at this link:

Community Futures North Cariboo and the College of New Caledonia Quesnel Campus are Honourary Members of FARMED, in appreciation of the ongoing support they have provided for FARMED projects and activities.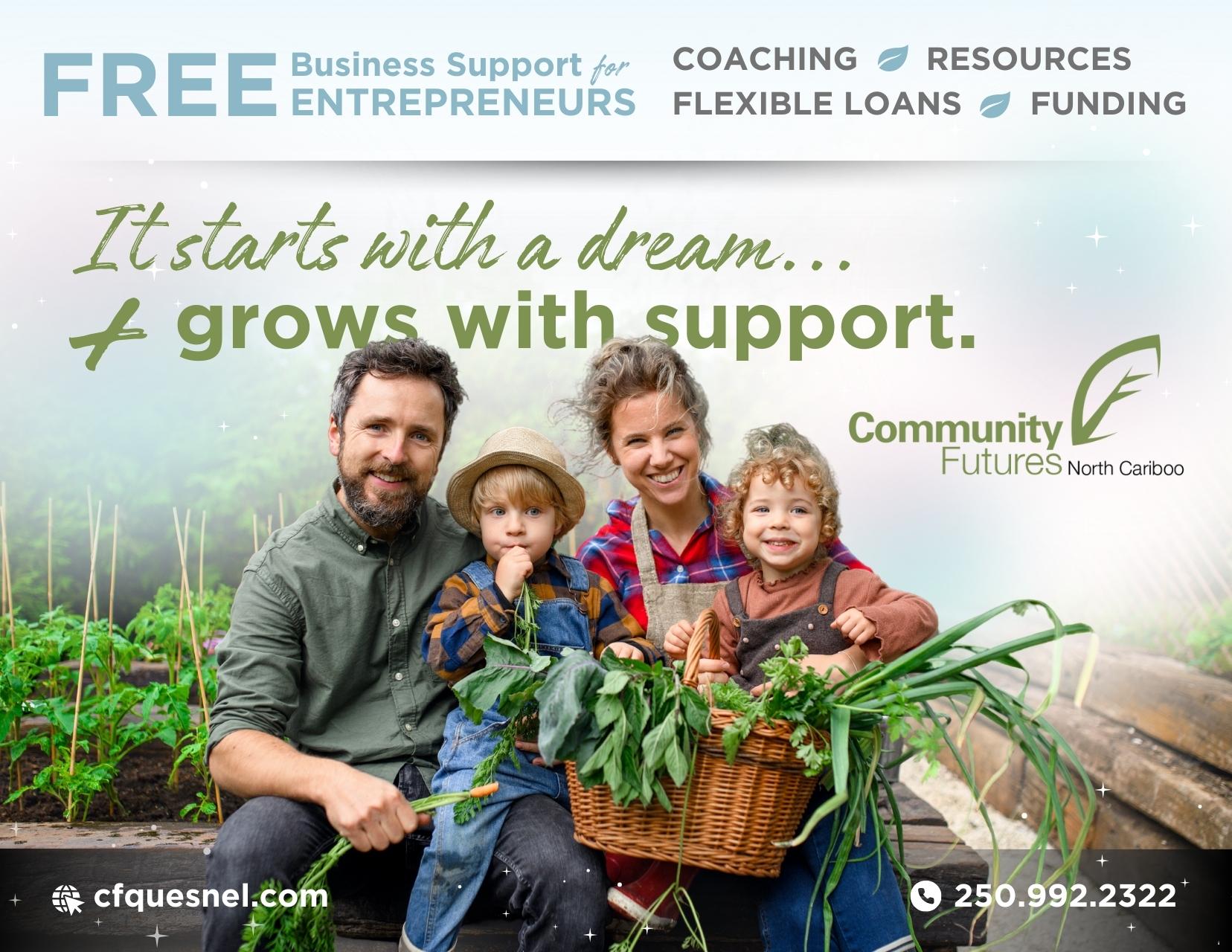 Taking Care of BUSINESS
Community Futures North Cariboo
Community Futures North Cariboo is your Business Resource Centre. We help new and existing rural entrepreneurs start and grow businesses, and we've been doing it since 1987. From the dream, to writing your plan, to opening your business, operating your business and beyond. Your business is our business - we are here to help you succeed!
Do you have a business idea... we want to hear it! Need to write a business plan... we can help. Need help with your financial forecast... we do that too. Looking for a micro loan to get started, or a larger loan to grow? Discover our flexible loan options tailored to suit your industry and your needs.
Did we mention our services are free?

It's easy to get started, just give us a call at 250-992-2322
Follow Us at www.facebook.com/cfquesnel

Visit our website at www.cfquesnel.com


Your Bridge to Success. No Matter What's Next.
College of New Caledonia Quesnel Campus
For quality education, in an environment that welcomes and embraces all learners, and produces graduates who are sought after by employers and welcomed at other levels of post-secondary school - choose CNC.
With a wide range of programs and courses, including trades training, the nursing baccalaureate, Indigenous languages and culture, and a range of certification programs in business, health, education, and graphic design the College of New Caledonia Quesnel campus provides a variety of options for students of all ages.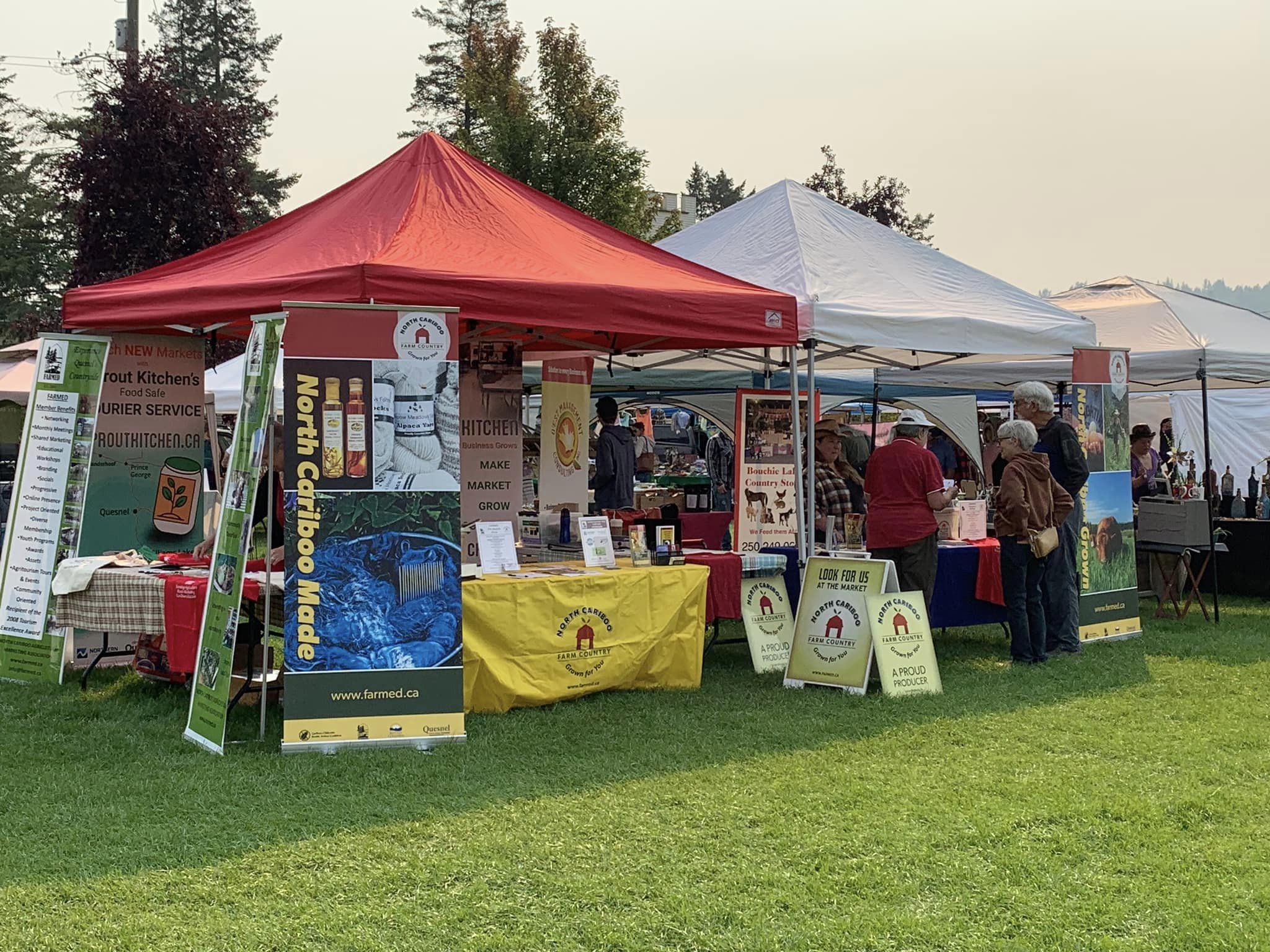 Quesnel Farmers' Market - September 2, 2023
Celebratory Launch
FARMED held their Celebratory Launch for the Opportunities 2022 and Beyond project highlighting the AgriConnect: Connecting Consumers and Producers website launch, FARMED members and the project sponsors.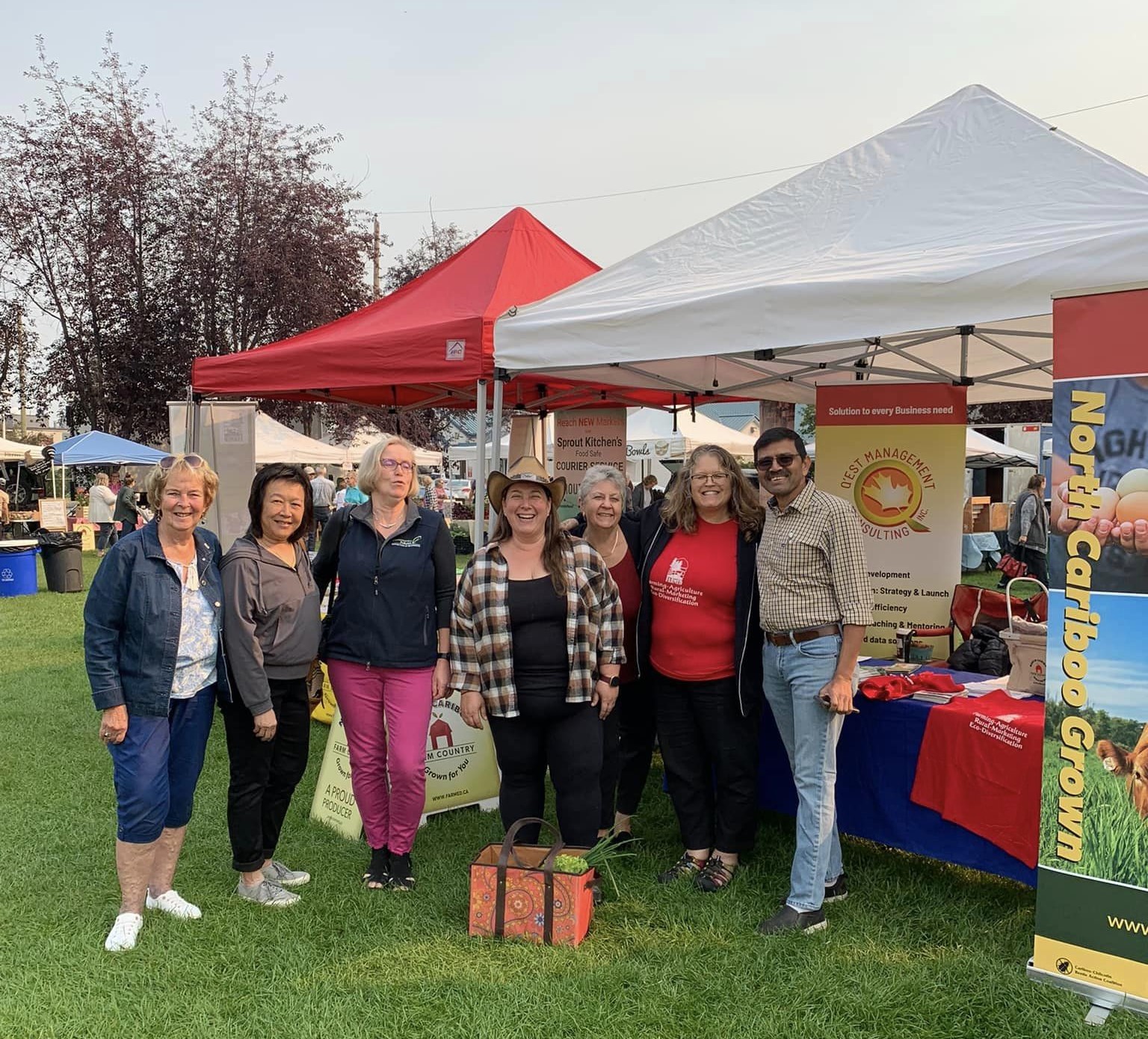 Opportunities 2022 & Beyond Project
Celebrating our Sponsors
FARMED would like to thank the funding sponsors who were able to attend the Celebratory Launch.
Pictured from Left to Right: Cariboo Regional District representative Mary Sjostrom, Quesnel Community Foundation representative Shirley Keen and Community Futures North Cariboo representative Siggi Stoldt, Committee Members Paula Giulbeault-Roballo, Lori Fogarty, Heloise Dixon-Warren, and Ashutosh Srivastava. 
 FARMED would also like to thank project sponsors Northern Development Initiative Trust, Integris Credit Union, and the Ministry of Agriculture & Foods.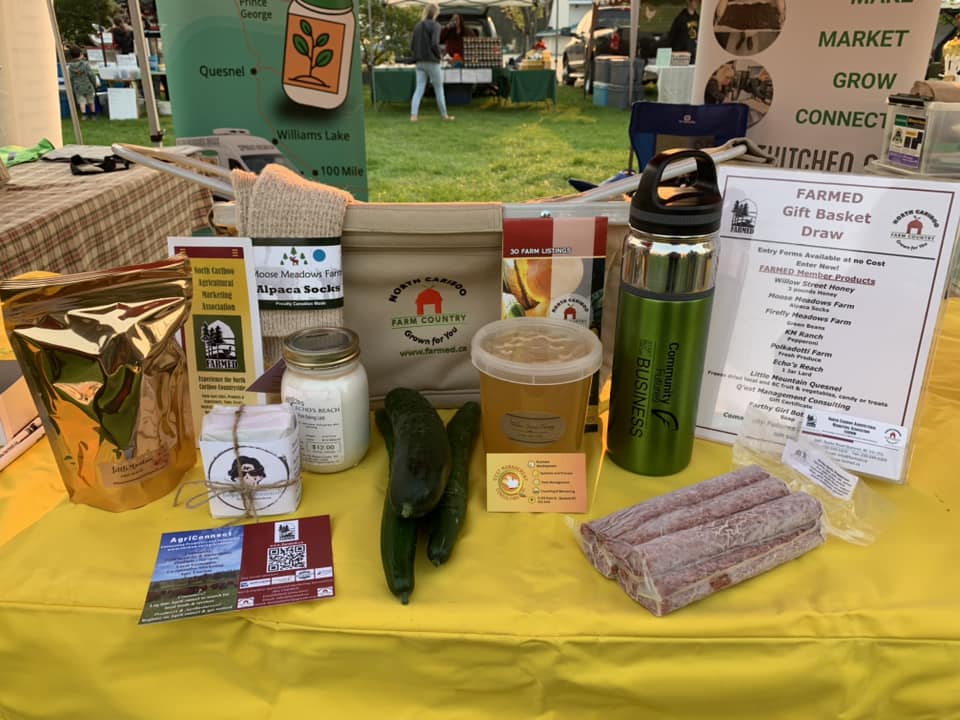 FARMED Member Products
FARMED Gift Basket Draw
FARMED appreciates the support of those FARMED members who provided products and certificates for the Gift Basket Draw. Thank you to the following participating members for their support:

Willow Street Honey
Moose Meadows Farm
Firefly Meadows Farm
KM Ranch
Polkadotti Farm
Echo's Reach
Little Mountain Quesnel
Q'est Management Consulting
Earthy Girl Botanicals
Community Futures
Celebratory Launch
FARMED Member Passport Activity
From Beds to Bowls            Echo's Reach              Polkadotti Farm
Little Mountain                     Aida Farm              FARMED Booth 
      Quesnel                                                                     Members

The Opportunities 2022 and Beyond committee appreciates the participation of those FARMED vendors working hard at their Quesnel Farmers' Market booth and supporting the Passport Activity during the Celebratory Launch. Thanks to:

From Beds to Bowls
Echo's Reach
Polkadotti Farm
Little Mountain Quesnel
Aida Farm
Sprout Kitchen
Bouchie Lake Country Store
Firefly Meadows Farm
Moose Meadows
Congratulations!
To our Celebratory Launch Winners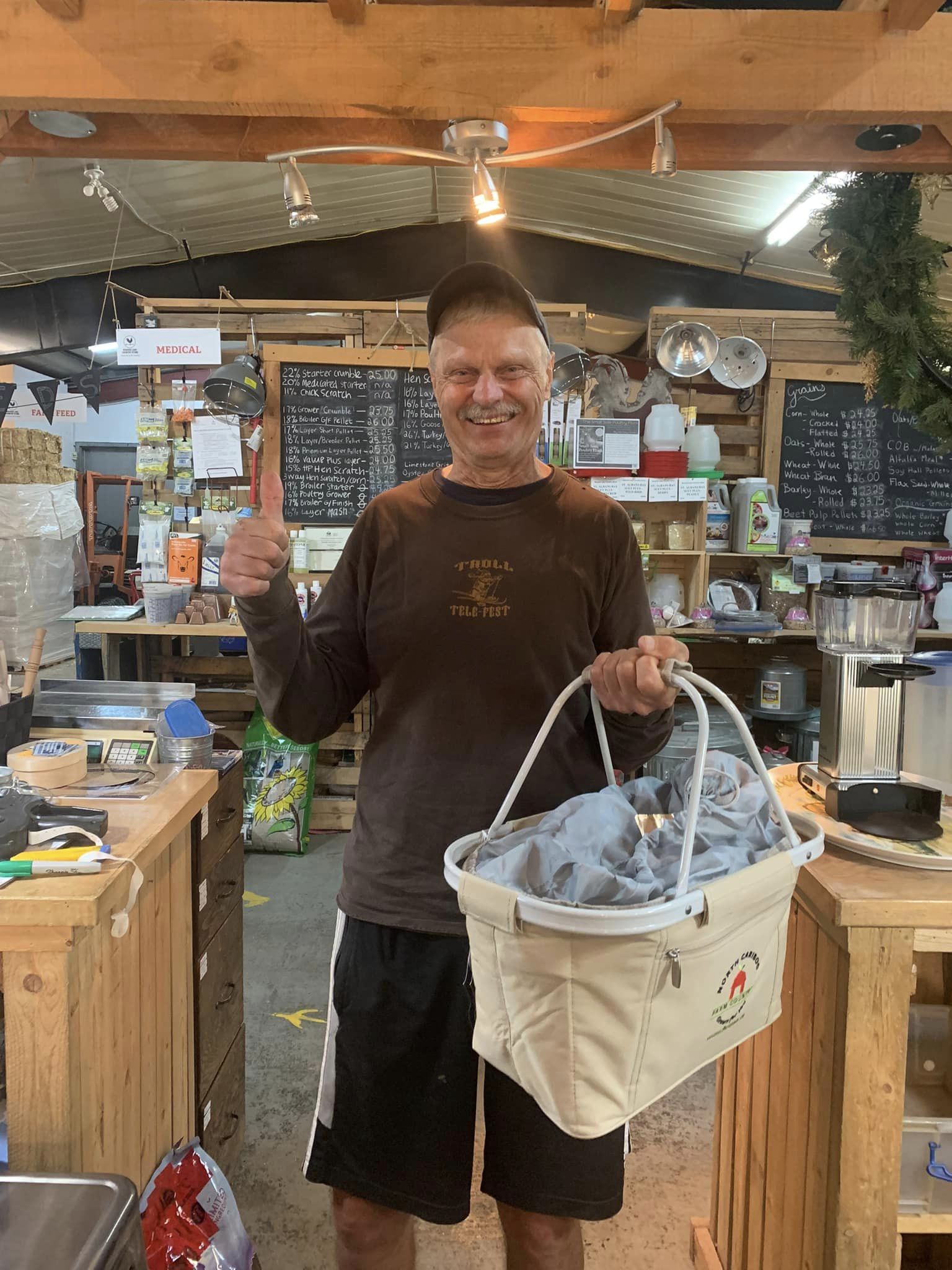 Celebratory Launch
Gift Basket Winner
Congratulations to Paul Mednis for winning the Gift Basket draw.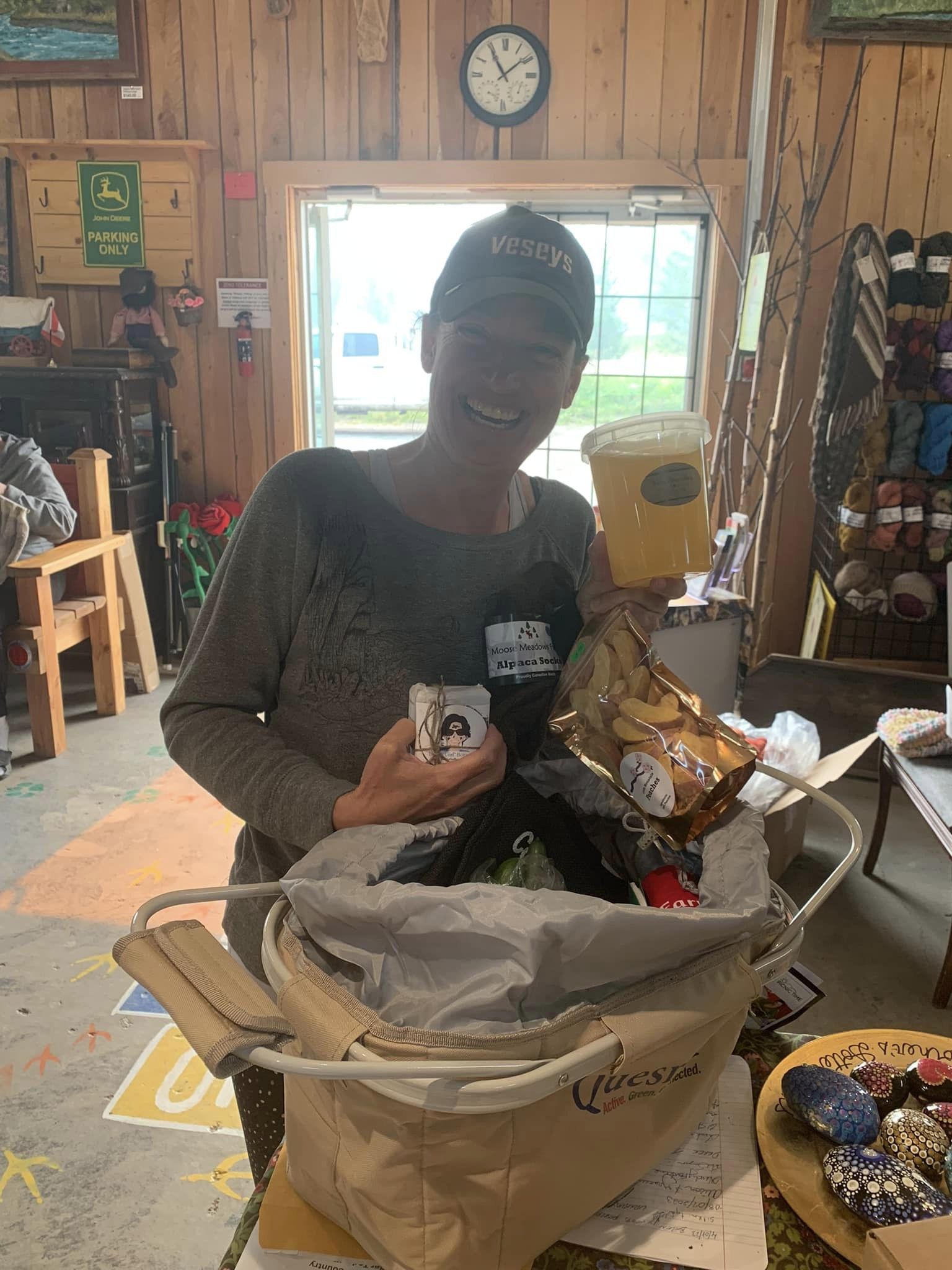 Celebratory Launch
Passport Activity Winner
Congratulations to Melanie Dydynsky for winning the Passport Activity draw.
Mark it on your calendar!
FARMED Member Meeting:
Tuesday, October 17, 2023 at 7pm via Zoom.  All members of the public are welcome to attend. Please RSVP to [email protected]
FARMED Opportunities 2022 & Beyond Committee Meetings: October 10 & 24, 2023 at 7pm via Zoom.  All members of the public are welcome to attend. Please RSVP to [email protected]

Bouchie Lake Harvest Festival (7th Annual):  Saturday, October 1st at Moose Meadows Farm from 11am to 3pm. 

Wildfire Resilience for Agriculture Producers Tour:  Saturday, October 14, 2023 from 9:30 am - 3:30 pm

Workshop #1: Food Preservation – Adding Value and Eliminating Waste:  Date to be determined; from 10am to 4pm .
Workshop #2: Farm to Consumer - Rules for Compliant Production: Saturday, November 18, 2023
Workshop #3: Vending at a Farmers' Market: Date: Saturday, January 27th, 2024
Sponsors
Thank you to our newsletter sponsors:
North Cariboo Agricultural Marketing Association (FARMED)
2861 Nazko Road, Quesnel
Canada
250-249-5329
[email protected]
You received this email because you signed up on our website or purchased a membership from us.
Unsubscribe