Dear reader,
these weekly newsletters will keep you up to date with all new things.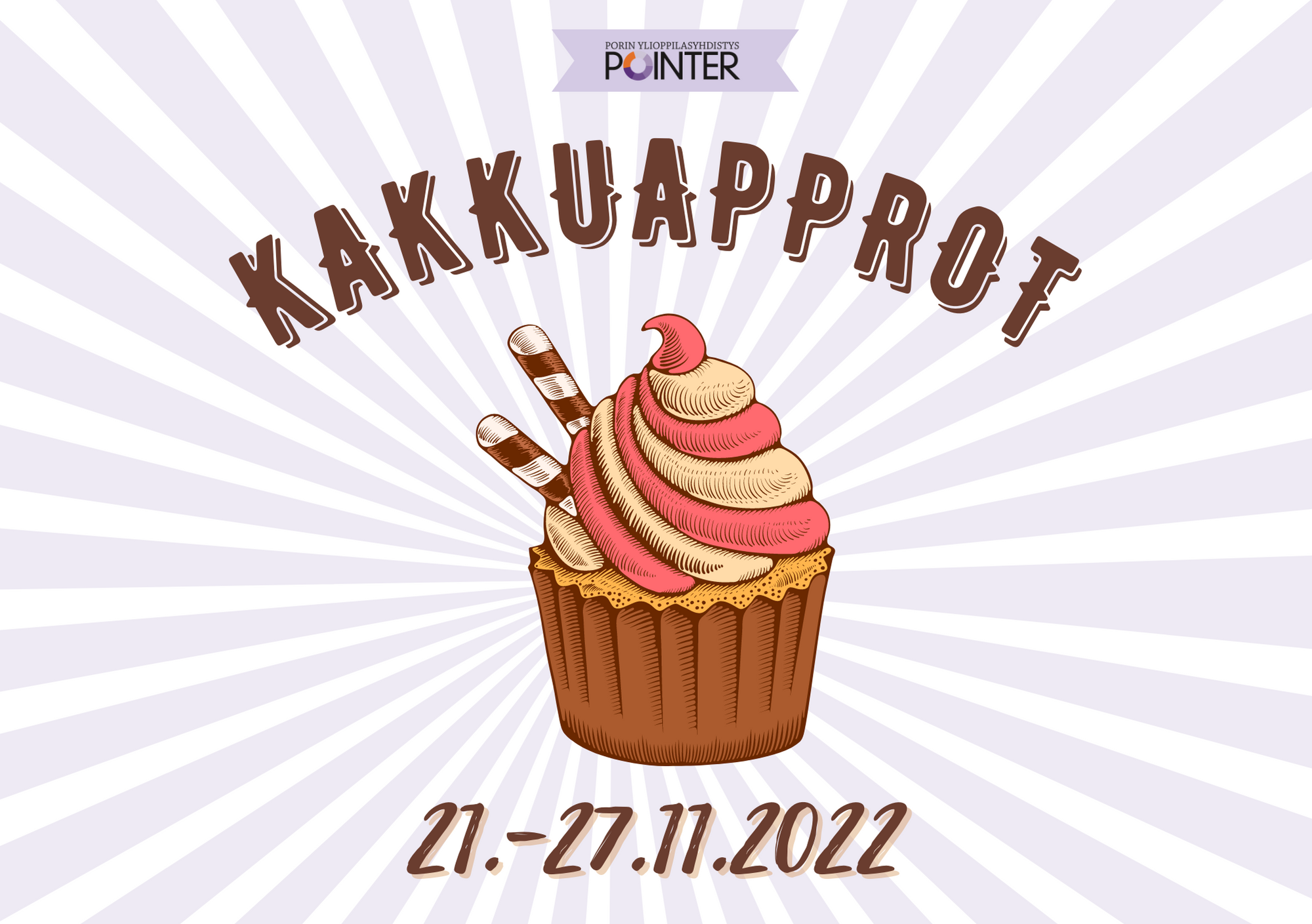 The Cake Galore Fest
The Cake Galore Fest is this week! Get ready for all of the cakes, sweets and pastries. If you still haven't purchased your fest pass, you can still get it from the Pointer's Office.
The idea of The Cake Galore Fest is very simple: Purchase a fest pass and collect stamps from the participating coffee shops around Pori. From the collected stamps, you will be rewarded with experiences that appeal to the taste buds, as well as an overall badge.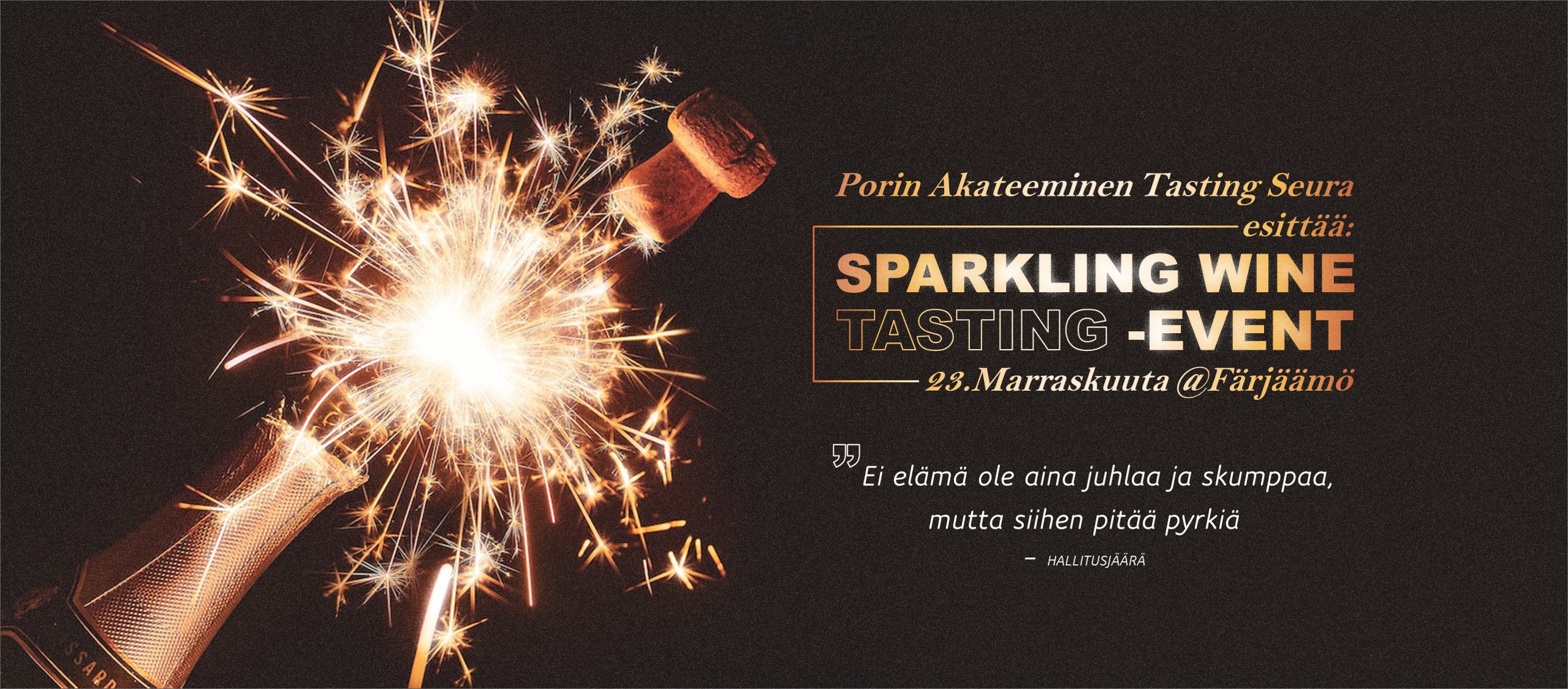 Sparkling wine tasting by PATS
Attention everyone because PATS is back with a new tasting. This time, too, we won't be tasting traditional wine, but the bubbly sibling. The "dessert" of many of our tastings takes over the whole evening this time. So, you are warmly welcome to taste sparkling wines with us.
What: Skumppa Tasting // Sparkling Wine Tasting by PATS
Where: Meeting and Sauna Room Färjäämö (Siltapuistokatu 14, 28100 Pori)
When: 23.11.2022 at 19:00
For: UCPori students
What it costs: 14 euros (12 euros if a member of PATS).
Register here!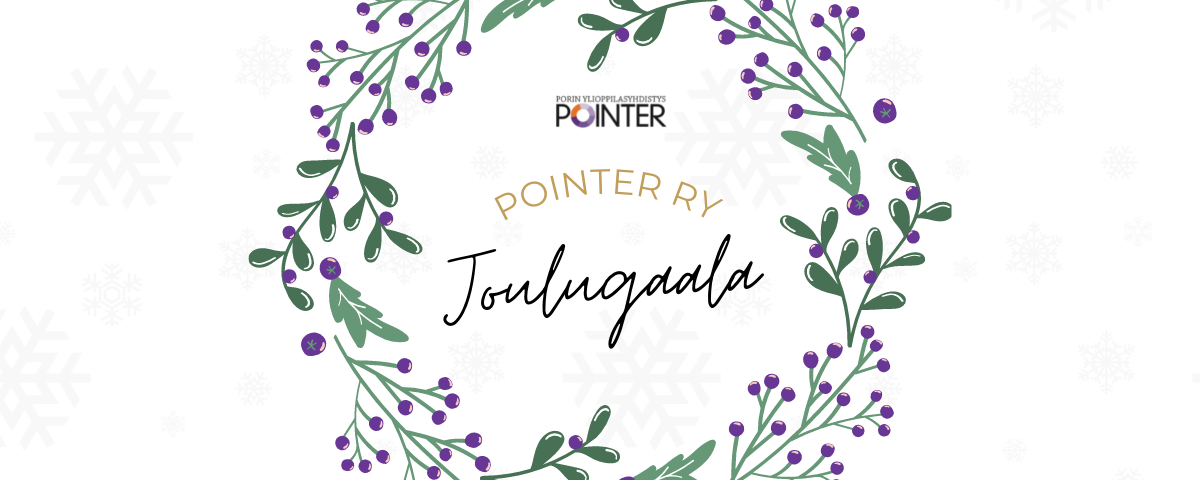 Christmas Gala
Welcome to the Christmas Gala of University Consortium of Pori on November 30, 2022! The gala will be held for the staff and students of University Consortium of Pori on Wednesday 30.11. at 17:30. At the party, we'll hear music performances, eat Christmas food and we'll also get to enjoy the Christmas program. At the event, the medals and honorary mentions awarded by Pointer in 2022 will be distributed.
WHAT: Christmas Gala
WHERE: Restaurant Sofia
WHEN: 30.11.2022 at 17.30 (the programm starts at 18:00)
HOW MUCH: Pointer members 15 €, others 30 €
DRESS CODE: Smart casual / cocktail + badges of honor
REGISTRATION FOR STUDENTS IS OPEN TILL TOMORROW 22.11.  Register here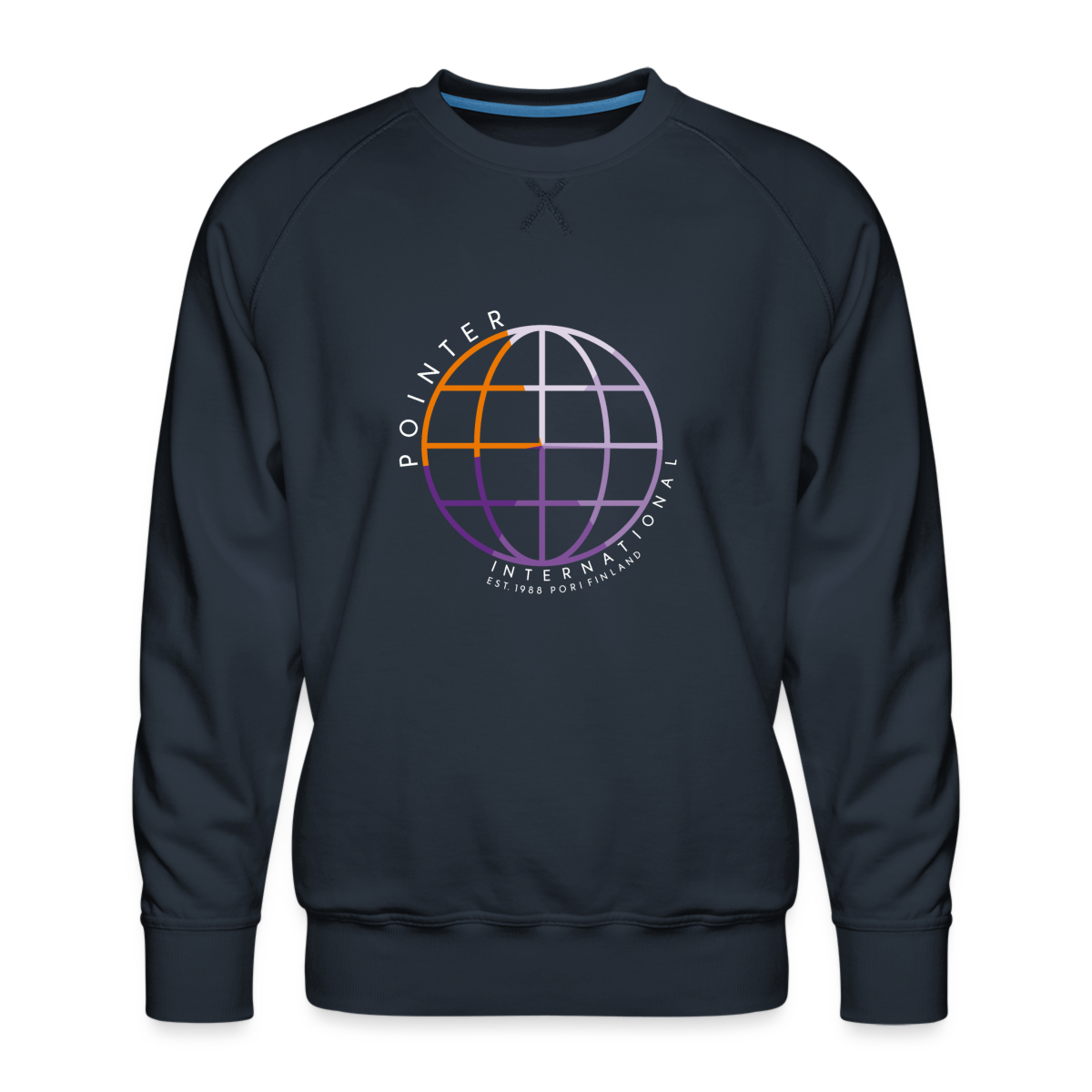 Order Pointer's International college!
You can now order Pointer's International college for yourself! Fill out by filling a form. College costs 25€ and you can pay it by card while you are picking up your college from Pointer's office. We will inform you when your college is ready to be picked up!
The Multicultural Association of Satakunta (SMY) - Satakunnan monikulttuuriyhdistys

SMY is a Multicultural Association which aims to help Finnish people and immigrants to get to know one another. They offer a variety of courses, clubs and events as well as volunteering opportunities. In addition, the association serves as an expert in immigration and multicultural issues in the Pori region and carries out various projects.

Student Unions inform:
TYY - The Student Union of The University of Turku informs:
TREY - The Student Union of Tampere University informs:
Pohjoisranta 11 A, PL 181, Pori
Finland