Stories to tell -places to see - books to read - with special offers thrown in!


Hello ,

I'm glad you have decided to join me on this journey with Globetrotter Stories, a monthly newsletter bringing you my personal adventures in writing and travel. 
Missed a newsletter? You can always check out former ones by clicking here.
🌍 Travel Tales: Empty Nesters: Reuniting With Your "Herd."
Ever since my wife and I are empty nesters, life has changed in more ways than one way. There was a certain freedom to be gained in the beginning, but, as we realized, it all has its price.
As a family, we would make sure to have dinners together while sharing our daily happenings, decorating our home for holidays and baking birthday cakes for our girls.
These past years, however, meals went down to a quick-fix and family time was replaced by screen-time. No more decorating for special holidays and more importantly, communication went down to a once a week (at the most) WhatsApp call.
Going busily about our daily work life, we finally came to a realization. Why was life not as fulfilling anymore? After re-uniting during our summer vacation with our daughters, with friends and family, and simply enjoying a bbq together, it finally dawned on us. Even for us nomads family is very important, just as it is for the elephants I wrote about in "Mother to Elephants". We, too, need to re-unite with our "herd" and start sharing all these special moments again!
Mother To Elephants, my second book, is finally about ready for release.  My Ukrainian illustrator has done a wonderful job in providing the art work and my 4th grade students helped me pick the cover. Hope you like it as well!
More to follow in a "special edition" of my newsletter which I plan on sending out soon. 
For the time being, have a look at the description below.
📚 My New Book Launches October 1st!
Mother To Elephants: The Story of Daphne Sheldrick
Born free – living free! How young, orphaned elephants found a playful temporary home with a different kind of family. A true story filled with love and determination!
This non-fiction biography picture book for kids is sure to inspire young budding conservationists and make the perfect gift for elephant lovers everywhere!

Includes a section with many ele-fantastic elephant facts!

The perfect choice for parents and teachers looking for:
• Inspiring nonfiction narrative books
• Biographies about women
• Role model books for children
• Kids STEM books


That's all for today! 

Until next time,

R.G.
Fellow Authors and Other Goodies To check Out...I hope to have some adult books again for you as well in the next issue!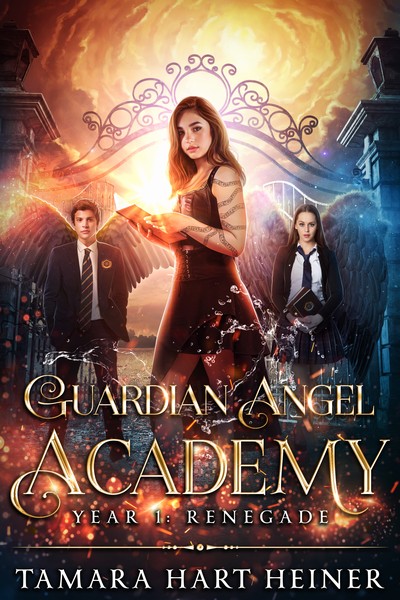 Year 1: Renegade is the first book in an exciting new teen/YA paranormal angel academy series with a slow burn enemies-to-lovers romance. Perfect for fans of Supernatural Academy, Dark Angel Academy, Shadowspell Academy, and Evermore Academy.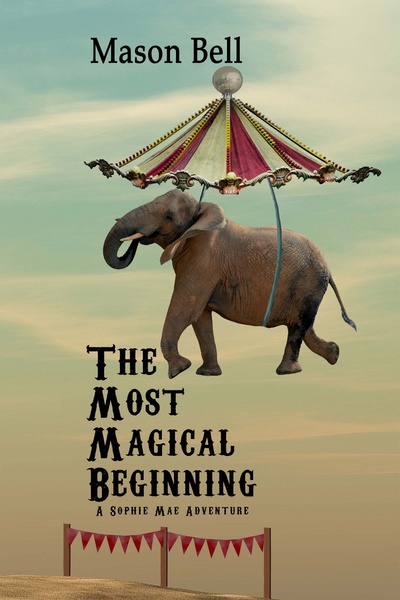 Ernest Wade had always felt like a misfit in the world, an orphan who had never truly found his place. Even the bright lights and lively crowds of the circus couldn't quell his restless spirit, and as the economic downturn took its toll, he began to feel even more adrift.
1603 Capitol Ave Suite 310 A195, Cheyenne
United States of America
You received this email because you signed up on our website or made purchase from us.
Unsubscribe