Stories to tell -places to see - books to read - with special offers thrown in!


Hello ,

I'm glad you have decided to join me on this journey with Globetrotter Stories, a monthly newsletter bringing you my personal adventures in writing and travel. 
Missed a newsletter? You can always check out former ones by clicking here.
🌍 Travel Tales: A Trick For Traveling With Kids
As summer holidays are approaching and vacations near, this picture brings back memories. Apart from visiting historical sites, we would always check out the local zoo when visiting foreign cities. The great thing is, even though we are empty nesters now, our girls still want to go on family vacations together.
What was the trick to getting them so engaged? When our oldest one was just about a Kindergartener, we took her to museums. Well, needless to say, not every kid is into art, sculptures, and "stuffy" museum items. In order to get her excited and engaged, we provided her with a small digital camera. She was going wild and took pics of about anything she could spot.
Over the years, we introduced a little competition: Who in our family would get the best shot? That is when all of us started to pay more attention to the quality of each picture, being more selective, and trying to get "the award-winning shot".
The picture above (which has been nicely framed!) was taken by our younger daughter in the Berlin Zoo in Germany. Unlike us grownups who all took the shot from the front to show the peacock's beautiful plumage, my daughter took the shot from the back. This revealed a perfect symmetry of the quills. I love how kids think outside of the box!
Fun fact: Did you know  that Berlin actually has two major zoos? One is in the former west and one in the east of Berlin. As the wall came down in 1989, this once divided city was reunited and now not only has two zoos, but also basically the double number of museums, operas etc.
As for the zoos, this was always a go-to place with our kids. Of course, there are pros and cons when it comes to the species-appropriate housing of animals. However, I believe that having the chance to see an elephant up close is a unique experience for any kid. It was for myself, and it ignited my interest in wildlife for sure. Thankfully, many zoos are adapting to include the needs of their animals. For example, in the Vienna Zoo the meat is hung on a zipline for the cheetahs to chase down. 
Zoos also pay a big contribution to species conservation. The Bronx Zoo in New York is famous for saving the buffalo from extinction in the early 1900s. Bronx-bred buffalo were released to the plains as well as to National Parks and are now thriving. Also, several zoos from around Europe were able to achieve the successful return of the last truly wild horse, the Przewalski, to the Mongolian steppes where they had gone extinct. A Dutch neighbor of  ours in China was part of that program.
Mind you, our family has also  walked out of a couple of zoos, due to poor and heartbreaking housing conditions.
For more photo impressions check the section Travels on my website.
Hola, to any Spanish speakers out there.  I am proud to announce that Books For Benjamin  is now out in Spanish in both softcover and ebook.  The hardback should be out by June 1st. I'd be forever grateful if you could spread the news to any Spanish speaking families  you know.  And my original English book is on sale for the month of May.
Mother To Elephants, my next picture book (this time a non-fiction biography) is now only 4 more illustrations away from completion.  I am still shooting for an August release date as this is when we have World Elephant Day. It is the true story of Daphne Sheldrick who successfully rescued and raised orphaned elephants and returned them to the wild.  The whole process takes around 10 years. Sadly, Daphne passed a few years back but her work is being continued by her daughters, grandchildren, and their dedicated Kenyan keepers. 
do you and your family share a love for elephants?  I am looking for members to join my book Launch team.  In return for agreeing to post marketing pics of the book I provide, you will receive a first look at this heartwarming story of love and determination. If interested, just drop me an email.  Many thanks!
📚 My Good Reads Tip For You
New release thriller from USA Today and Wall Street Journal bestselling author Amy Vansant.Collins
The team at the Loggerhead Inn—the perfect family of troubled mercenaries searching for redemption—are left to pick up the pieces after their leader's murder.
Shee and Mason go undercover to investigate who's using a local port for nefarious dealings. After a shark-ravaged body washes ashore with a pot roast tied to its waist, their investigations will take them from the port to the sea---
But they can't start until they clean up. Croix's dropping bodies in the breakfast room.
That's all for today! 
Until next time,

R.G.
Fellow Authors and Other Goodies To check Out...I hope to have some adult books again for you as well in the next issue!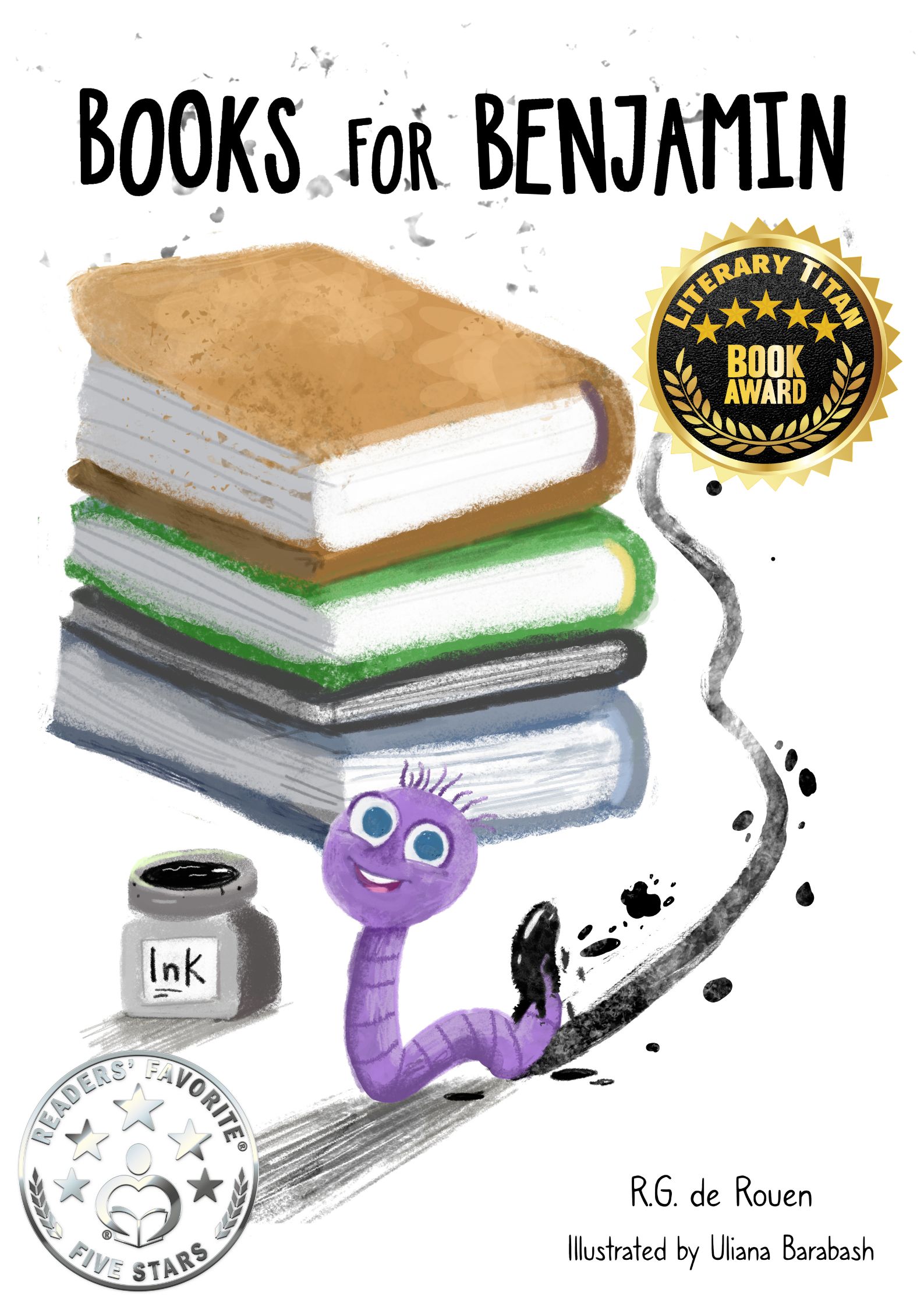 Benjamin would rather read about an adventure in a giant peach than eat one!
Benjamin has a need to read that will take him all the way to the Library of Congress and a surprise ending too!

Witty illustrations by Uliana Barabash are a great accompaniment to this delightful award-winning story written by R.G. de Rouen about self-esteem and following one's passion.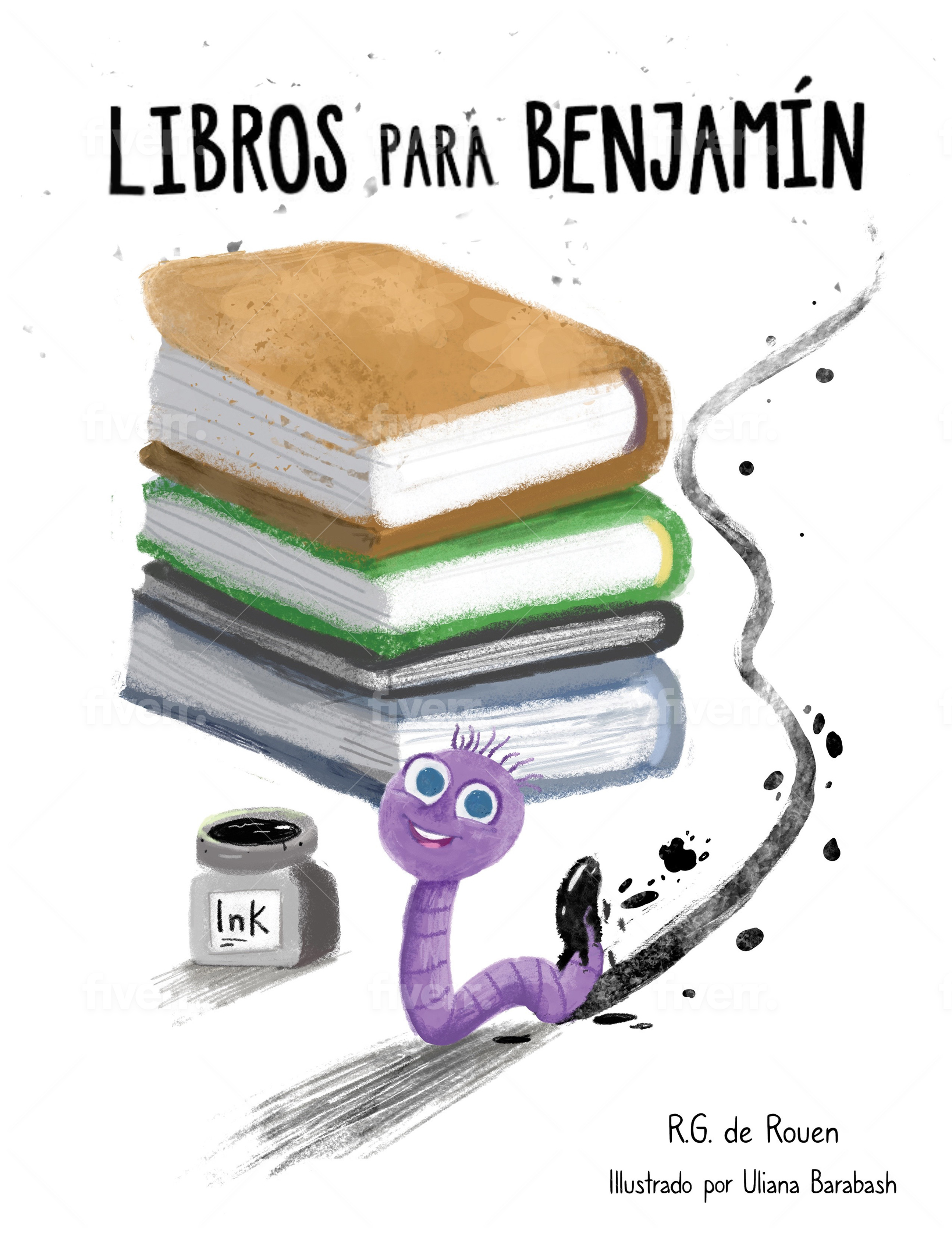 Now in Spanish!

Join Benjamin on his book-hunting adventure and watch your little ones search for Benjamin's famous signature in their books!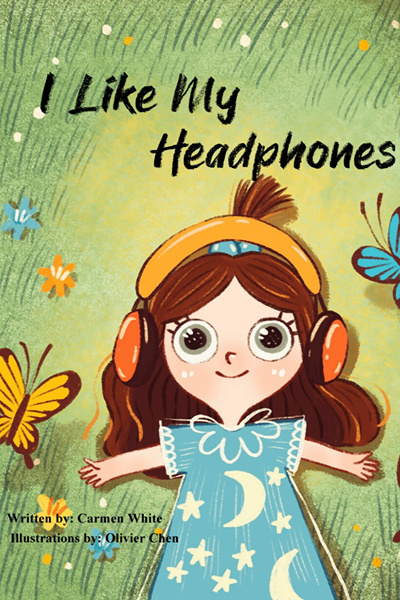 Lilly is excited for her first day of school
When things get overwhelming she knows just what to do!

A book about sensory needs, autism, independence, and empowerment.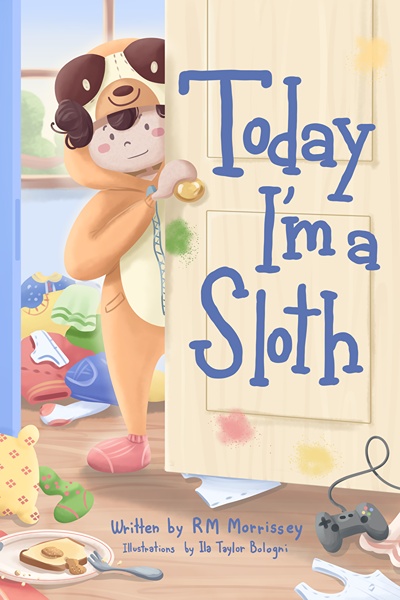 Today I shall be a sloth! Home alone, what could go wrong?
In this cute story, a little boy named Jenkins wakes up to learn his mum isn't home. It's Saturday, which means no school! His mom is gone for the weekend, so even though she left him with tasks to complete, she won't be home to tell him to do them, so he decides to be a sloth today. Every time he thinks about doing his chores, he changes his mind. But what will his mum say when she gets home?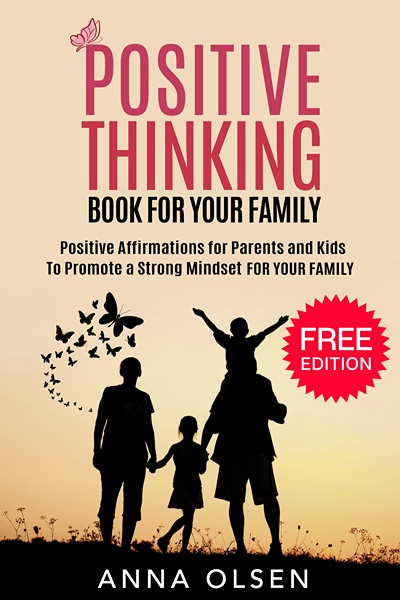 Affirmations for your whole family. Make yourself and your family thrive together with a positive mindset.
Within these pages are helpful affirmations and instructions that can strengthen your positive mindset, guide you to becoming a good role model, and attract abundance in the lives of you and your family members.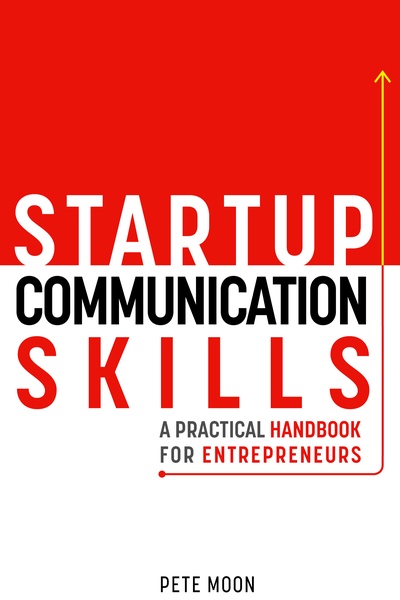 From a scale of 1-10, how effective are your communication skills?
This 10 chapter handbook for new business owners offers actionable advice on how to network, build good relationships with team members, and establish your signature company culture.



1603 Capitol Ave Suite 310 A195, Cheyenne
United States of America
You received this email because you signed up on our website or made purchase from us.
Unsubscribe